';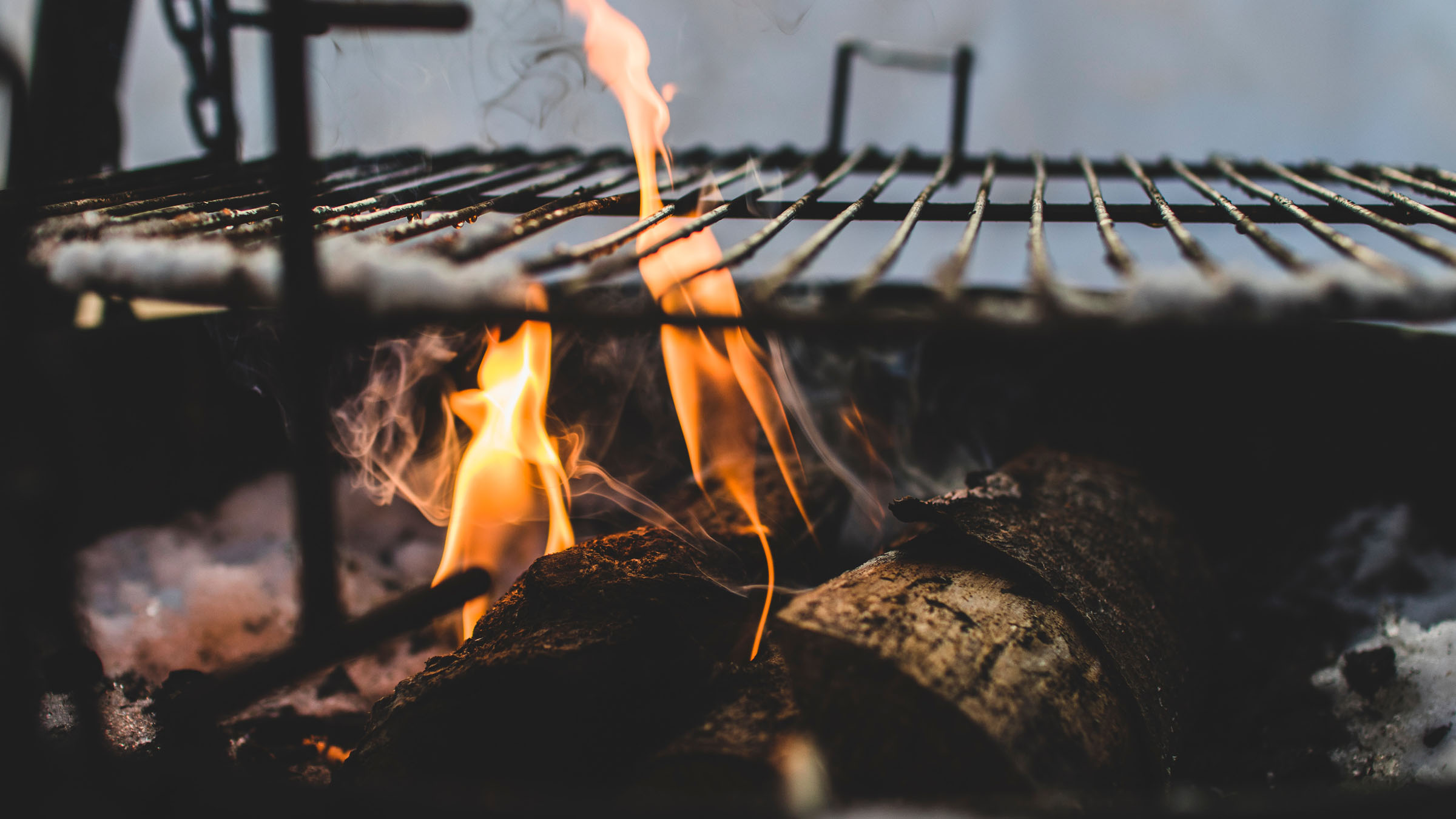 If you can't stand the heat, get out of the kitchen… and onto your patio, porch, balcony or backyard! Summertime means sweltering days and sometimes sweltering nights, which can turn your entire kitchen into an oven. Check out these ingenious solutions to bringing your culinary inclination into the great outdoors.
Outdoor Ovens
For dedicated outdoor chefs, Jessica Randhawa, the head chef, recipe creator, photographer and writer behind The Forked Spoon, recommends the Blaze Professional LUX 34-Inch 3-Burner Built-In Gas Grill With Rear Infrared Burner. The division of heat between the burners from the dividers allows you to achieve the perfect temperature when grilling multiple foods at the same time. It doesn't flare, which protects precious cuts of meat from charring. Built-in lights allow you to cook during the darker months of the year, or should your patio light go out.
Last but not least, Randhawa (and her kids) love the rotisserie spit. It's eye-catching, and effective, though she does recommend putting a pan underneath for easy clean-up. As the name suggests, this is a bit of a luxury, but Blaze offers a lifetime warranty, so it's an investment worth making for dedicated outdoor chefs.
Pizza On The Patio
Whether you're using a wood-fired or coal oven, or a ceramic pizza stone, the world's favourite food requires intense heat. Jim Stonos – food blogger at Home Cook World and self-proclaimed expert on cooking pizza at home – recommends the gas-fired Ooni Koda 16 and the Gozney Roccbox, which comes with a gas burner as well as a detachable wood burner that you can buy as an add-on. Both ovens heat up to 950°F (510°C), which is about equivalent to a wood-fired brick oven, allowing you cook Neapolitan-style pizza pies at home in 90 seconds or less.
Got some spare time and elbow grease? Build your own DIY pizza oven, which can be a simple cob construction or an elegant brick structure.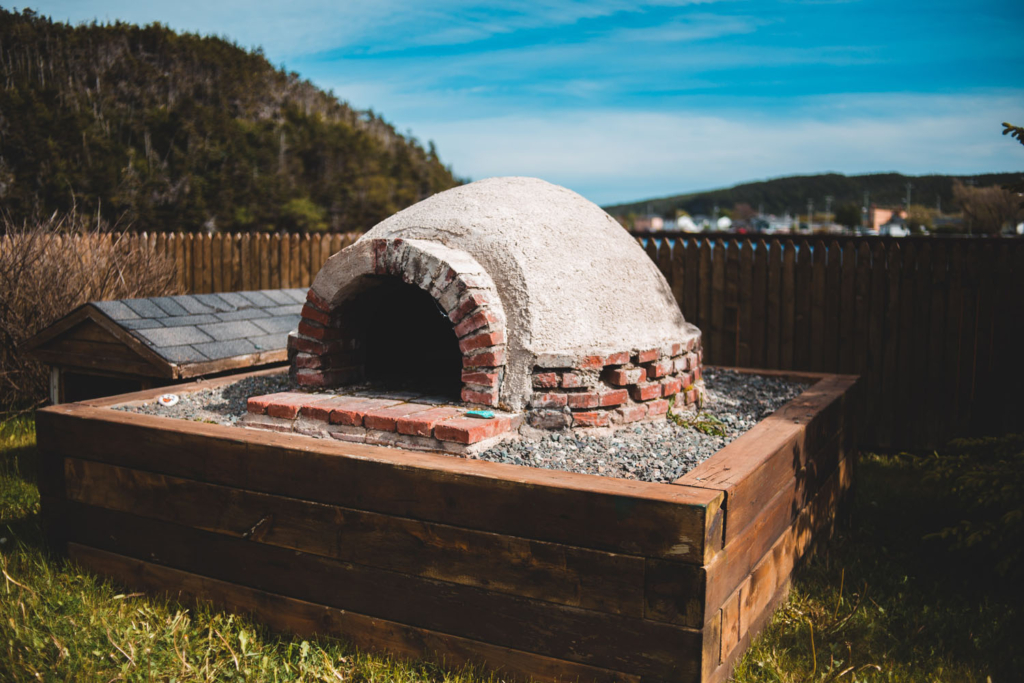 Pro tip from Stonos: To get a light and airy pizza, rest the dough in a large bowl covered with plastic wrap, for 2 to 3 days in the fridge. On pizza day, bring the refrigerated dough to room temperature by taking it out for at least 15 minutes before shaping, topping and baking. This will make it more elastic and generally easier to work with. Still want that homemade pizza experience, without all the fuss? Stonos recommends letting store-bought pizza dough rise for a more satisfying crust.
Pizza Alla Griglia
With a little creativity and a heat-resistant pizza stone or pizza steel, you can get that crispy crust without an oven at all.
Grilled pizza is definitely a thing – and has been for millennia. The ancient Egyptians, Greeks and Romans mastered leavened flatbread long before the invention of gas or electricity, so consider grilled pizza a history lesson. 
Good Old Grills
Grilling adds another dimension of flavour and makes otherwise ordinary dishes stand out, for example grilled chicken or salmon skin on a salad. Summer is salad season after all – may as well spice it up.
There's also BBQ of course, the perennial summer favourite. Whether you like it sweet, sticky and Kansas City style or with a vinegary Carolina tang, barbecue recipes are versatile. If you don't have a grill, try an oven-baked BBQ recipe in your outdoor oven.
Shawn Hill of The Grilling Dad lives and breathes outdoor cooking. He recommends a pellet grill, like the Pro 575 by Traeger, which are great for baking pizzas, slow smoking a variety of meats or grilling the classics like hotdogs and burgers. Wood pellets add flavour, and the built-in meat probe makes it easy to monitor cooking time without lifting the lid.
The Essentials
Grilling can get quite involved even before you start, so make sure you have some essential tools, including a grill brush for cleaning, as well as grilling tools such as a set of tongs, spatula, meat thermometer and spray bottle for water. Don't forget to stock up on your desired fuel, whether it be wood, gas, charcoal or electricity. Grilling can also get messy, so a grilling apron is a good idea to help protect your clothes and your skin from sparks and splatter, as well as keep tools handy.
If you buy just one cookbook, Hill loves Franklin Barbecue: A Meat-Smoking Manifesto for tips and recipes.
Grilling On The Go
Cooking out on the patio is a trend we can all get behind, but campers have been dining under the stars for ages. Nowadays you can get all of the char without dragging charcoal around. A portable gas BBQ is lightweight and just as easy to set up in the backyard as it is on the park or the top of a 10-hour hiking trail.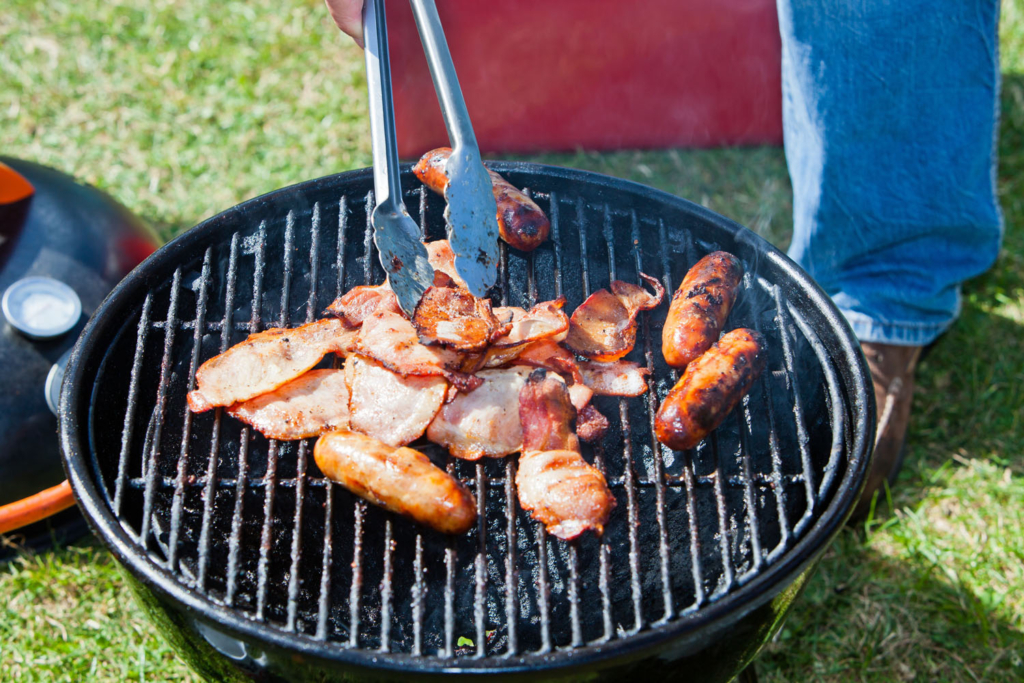 Snuff The Smoke
Lighting the fire and watching it burn is part of the charm for most avid grillers, but if the smoke gets in your eyes, try a smokeless grill. This little wonder from Cuisinart lives up to its brand name: the handy little countertop appliance is portable and works like a griddle, a grill and a panini press. There's even an optional waffle-maker plate if you're in the mood for breakfast al fresco.
Alternatively, a fire pit keeps all of the smoke contained and lends a unique flavour to meat or a clambake. Build your own for the full experience. The process will certainly build up an appetite and make whatever you roast all the more satisfying.
Not up for all that digging and stone stacking? Try a pre-assembled professional fire pit for a similar experience.
Oak Influence
Say what you will about oak barrel-aged wine, but there's no denying the complexity and flavour potential when integrating different types of wood into cuisine. From the humble origins of humanity's first fire-roasted buffalo, to Italy's wood-burning pizza ovens, wood has always had its place. Avid grillers and smokers have been using special wood chips, like hickory and mesquite, for ages, but grilling planks are another level altogether.
As the wood heats up atop your grill or inside the oven, it infuses meat, poultry and vegetables with a deep, layered flavour. Try this recipe for alder (wood) planked mushroom carnitas tacos. As chef and recipe creator Aaron Fish explains, the planked mushrooms are great as a topping anywhere, from eggs to burritos.
Pro tip for using grilling planks: Keep a spray bottle of water nearby, as the planks occasionally catch fire. It's only natural. On that note, look for planks and wood chips with as few additives as possible for the best (and healthiest) results.