';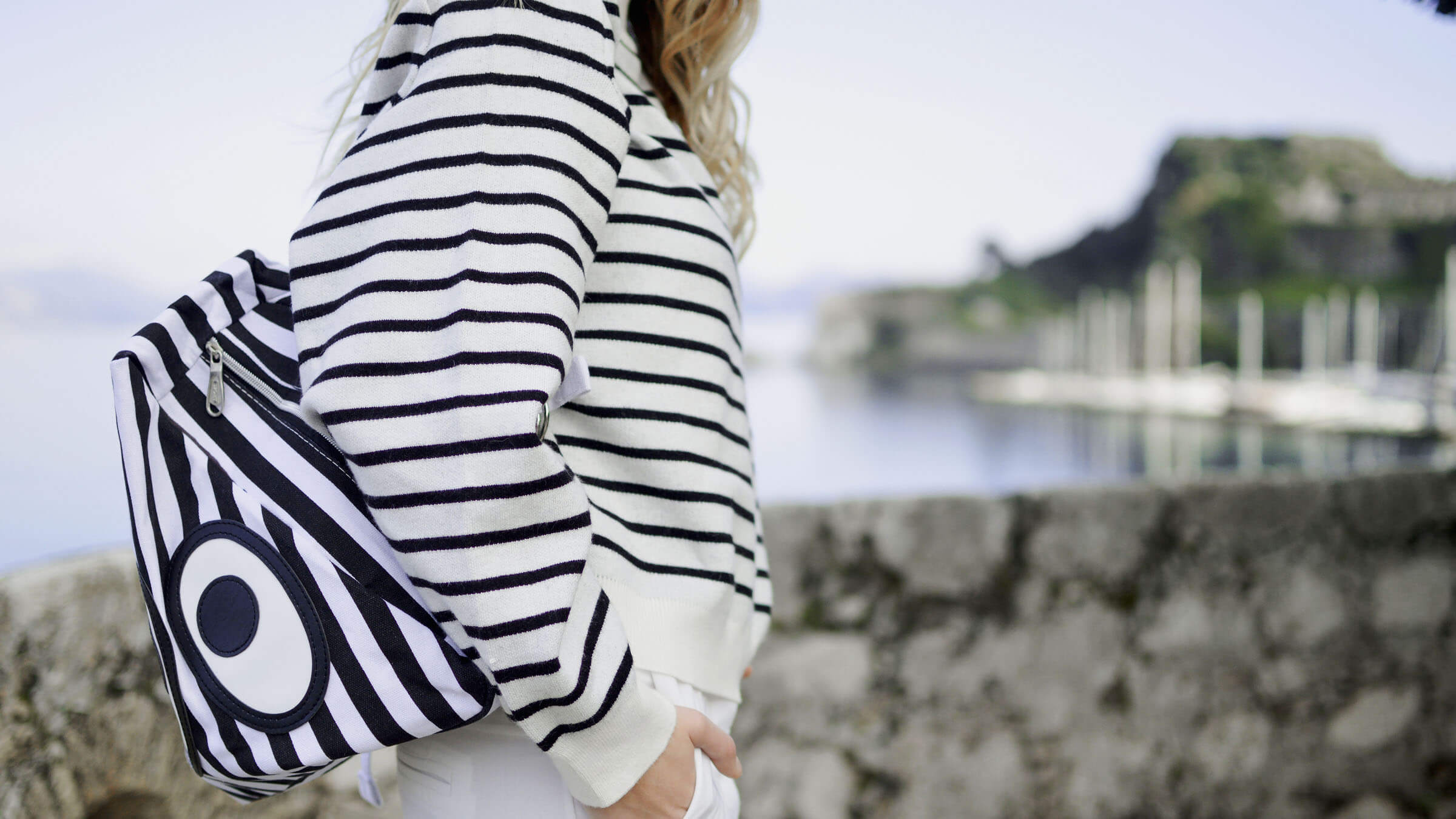 Everyone knows fashion is cyclical, with iconic trends from bygone eras getting rebooted, reimagined and then retired season after season. Yet if there's one trend that's never gone away, it's the nautical look. Finding inspiration in navy uniforms, yachting attire and sailor style, nautical fashions – from horizontal stripes to sailor hats, brass-button jackets, peacoats and anchor prints – evoke the romantic idea of life on the high seas, with fresh air, sunshine and the open ocean as far as the eye can see.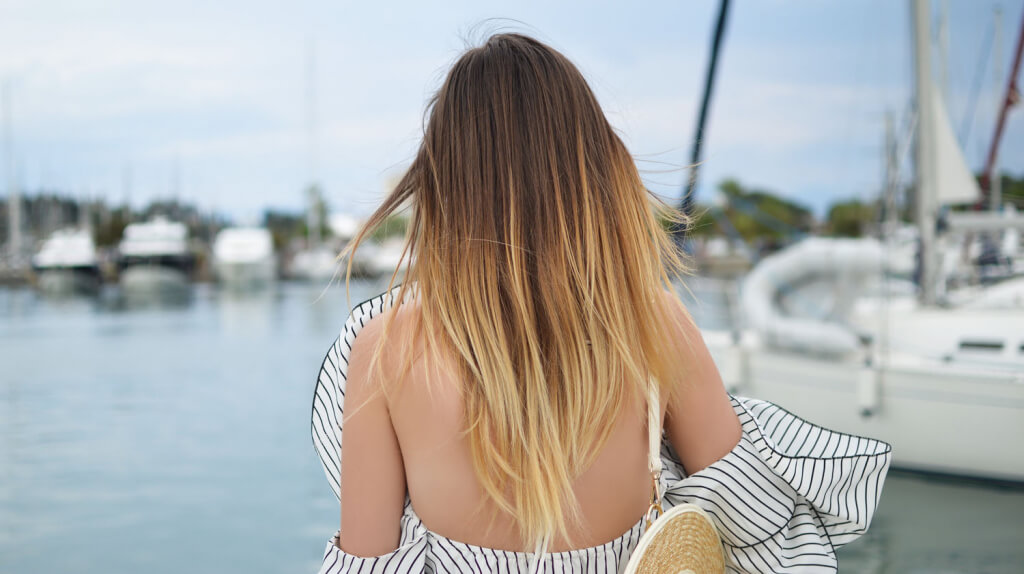 But you don't have to be a ship captain or a yacht owner to look fashionable both on land and sea. Nautical style is all about fabrics and cuts that are fresh, comfortable and natural, so it has a sure place in the wardrobe of every fashionista: it always works, it always looks good, and there's always a good excuse to wear it. And it suits both men and women.
Of course, with summer on the horizon there's no better time to dive right into seafaring style.
The Origins
Like many of today's trends, maritime style has strong military influences. The love for nautical fashion can generally be traced back to mid-19th-century England, the time of Queen Victoria. During this so-called Victorian era, the British Empire was expanding its power across the globe, and the British Royal Navy played a key role in shoring up the Empire's strength as well as maintaining a dominant presence on the world stage. As such, the navy became a symbol of national power, and with it, naval uniforms stood as a sign of bravery and loyalty.
Then as today, trends were set by the top echelons of society – and it was none other than Queen Victoria herself who set the nautical craze in motion when, in 1846, she had a miniature sailor suit made for her son Albert Edward, Prince of Wales to wear aboard the royal yacht. Soon after, all of high society were donning fashions with nautical influences, and such styles quickly became a sign of affluence and status. Maritime fashion would also reach peak trend levels leading up to the First and Second World Wars, as the naval aesthetic evoked a sense of national pride and solidarity.
Of course, the British weren't the only ones influencing maritime fashion trends. One of the most enduring nautical looks, the striped Breton shirt, comes from France. Originally worn by fisherman in Brittany, la marinère, as it is called, was officially adopted as part of the French naval uniform in 1858. According to lore, the 21 stripes were meant to represent Napoleon Bonaparte's victories.
But how did naval styles find their way into modern-day fashion? For that we have Coco Chanel to thank, at least partially. After a visit to the French coast, she was inspired to incorporate the marinère style into her 1917 collection – a risky move, considering that the shirt was considered men's clothing, and was much more liberating than women's fashions of the time.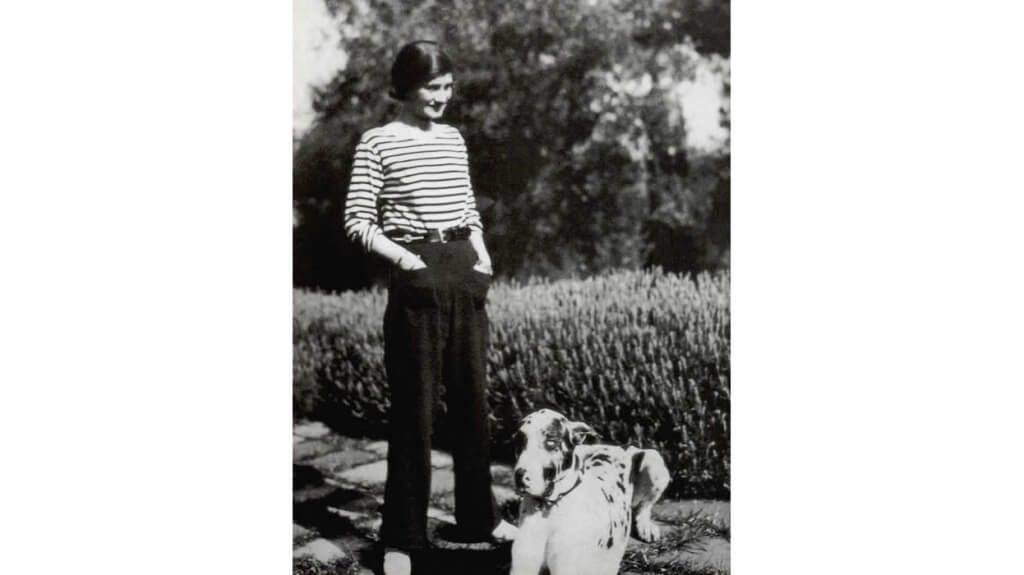 Decades later, geniuses of fashion such as Yves Saint Laurent, Vivienne Westwood and Jean Paul Gaultier would take inspiration from seafaring styles for their own collections, further cementing the look in the popular imagination.
The Look
Many classic garments find their origins in fishing, sailing and naval pursuits – in fact, you've probably worn nautical fashions without even knowing it! Iconic pieces include wide-legged trousers, cable-knit jumpers, roll-neck jumpers, striped Breton shirts, peacoats, duffle coats, rain slickers and swim trunks. In terms of shoes, espadrilles and deck shoes are typical examples, with shoes often made from natural materials like canvas and hemp.
The brass-button jacket is also a classic of the maritime trend, taking influence from naval uniforms. A garment that has been transformed over the centuries, modern versions feature lighter fabrics and more comfortable silhouettes, ranging from coats to blazers.
As for prints, obvious motifs include anchors, sea horses and ships, often appearing as appliqués on trousers or shirts. However, the undisputed kings of nautical style are stripes. The classic combination in navy blue and white is an enduring favourite, but other, more vivid tones such as red, orange, yellow, green and turquoise are also having a moment. Handkerchiefs with marine details, tied at the neck or wrists, complete the look.
All Aboard!
Although the navy aesthetic is meant to be simple, clean and natural, it can be easy to go overboard – but we can help you avoid looking like a nautical cliché.
The key to nailing the current look is to find new ways of wearing the trend, putting a fresh or modern twist on the classic garments. Take the Breton shirt: try pairing it with jeans or white trousers and your favourite sandals, but instead of standard navy blue, opt for Breton shirts with stripes in other colours that pop, or with a different neckline.
Although navy blue, white, camel, red and yellow are typical of nautical fashion, they don't have to be the only colours you use – don't limit yourself. Play with the colour palette and mix different fabrics and vibrant prints. You're sure to be turning heads.
However, as fashion expert Catherine Villota says: "Don't drive yourself crazy trying to achieve a nautical outfit – start with the basics, and from there. Experiment!" In other words, add basic maritime-inspired pieces to your wardrobe, such as shirts, skirts and shorts, that you can then combine with other bottoms, tops and prints.
For women, consider including skirts in your nautical repertoire. With marine-inspired prints, these garments become more feminine and sophisticated. A skirt or dress in midi-cut with strappy sandals is an infallible option for a night out.
If you don't want to wear a classic jacket, choose a double-buttoned blazer in shades like camel or grey, and a lightweight fabric like linen. You can combine it with jeans, trousers or dresses, depending on the look you want to achieve, and of course the occasion. For men, a blazer combined with a white shirt and cotton shorts is a summer wardrobe "must".
And finally, let's talk about shoes. For both men and women, the shoes you choose must be comfortable and made from natural materials. Look for shoes with good traction that are easy to take on and off, and which keep the nautical style relaxed. Among the thousands of options, we recommend sandals or espadrilles in hemp or canvas for women, while for men deck shoes are ideal.