';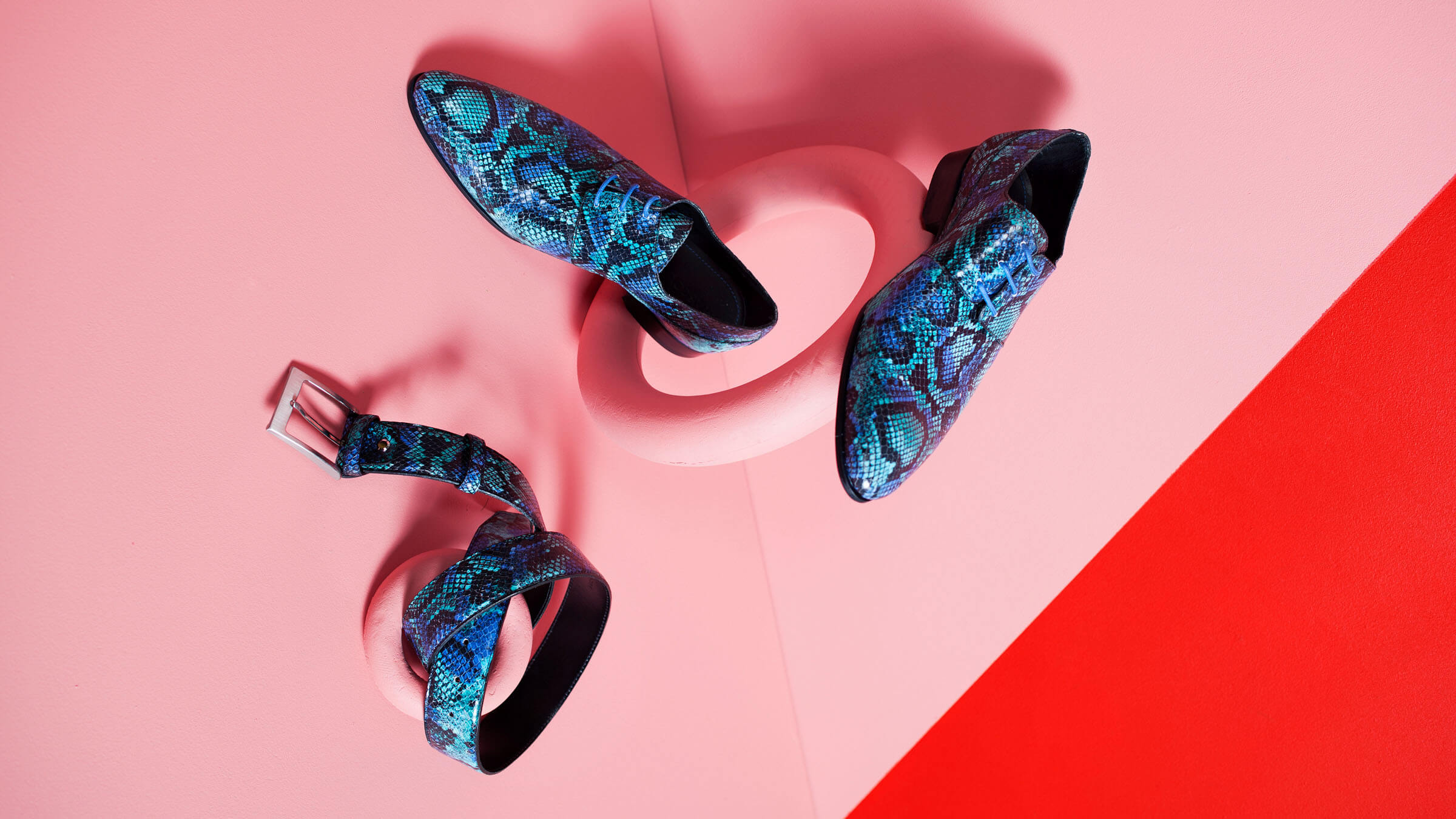 ;
Ever since the days when bright yellow clogs dominated the Dutch footwear scene, the Netherlands hasn't seen much in the way of exuberant shoe design. If it's up to Jochem Grund, however, that'll change. Grund is the owner of Mascolori, a shoe and accessories brand known for its flamboyant designs that are turning heads and wagging tongues. We caught up with him at his office in the centre of his hometown of Rotterdam.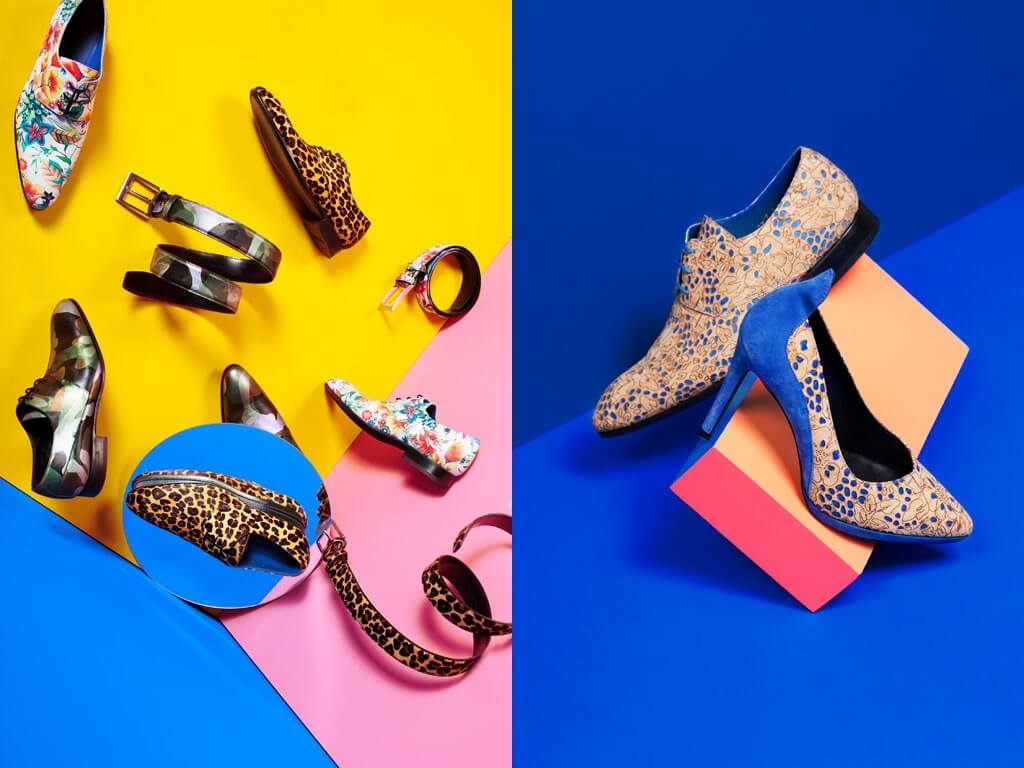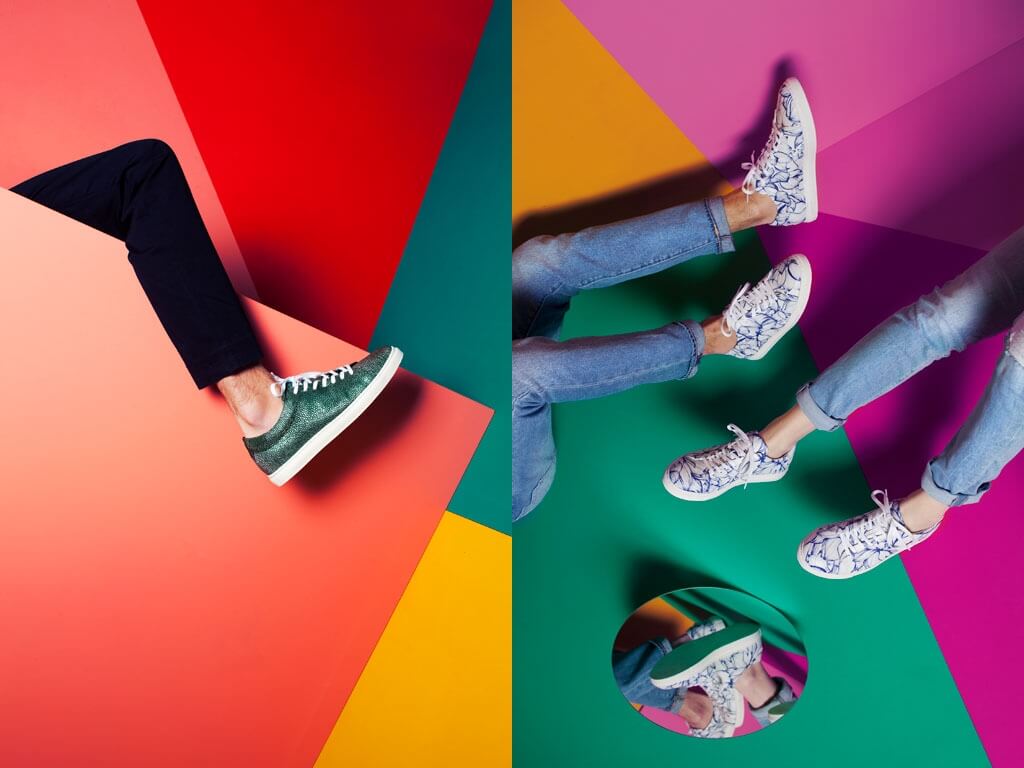 From Blague To Brand
What started as a joke around seven years ago, is now a thriving brand – one that's even made it to the steps of Noordeinde Palace at the presentation of the new cabinet, where Deputy Prime Minister Hugo de Jonge flaunted a pair of flowery dress shoes. "Half of the country thought it was cool, and the other half thought it was not done," Grund says with a smile. The publicity certainly didn't hurt the brand, whose collections of vibrant shoes for work and play, men and women, are designed in Rotterdam and handcrafted in Porto, Portugal.
Back to that "joke". When Grund moved to Spain for love nine years ago, he also became enamoured with a Spanish shoe label. The latter love story turned out to be the lasting one, and, back in the Netherlands, Grund began importing the brand via a makeshift webshop, just for fun. "They actually started selling, without any promotion," he says. "That was when we knew we were onto something."
After a few years, Grund and his business partner at the time were ready for something more ambitious. "We asked the Spanish label if they could create a pair of shoes based on Arno Coenen & Iris Roskam's 'Horn of Plenty', the mural lining the roof of the newly opened Market Hall in Rotterdam. It was our first collaboration with artists, and we had to figure out the leather printing process. It was such a ride that we took the leap to launch on our own."
What followed was a crash course in shoemaking, immersing Grund in Porto's traditional craft shoe industry. "I learned the language and set up contacts with local craftspeople," Grund recalls. "My background is in social work, and I never thought fashion was going to be my career. I just always liked bold designs – starting with the purple combat boots I wore as a teenager. But now I mostly still do what makes me happy: communicate with lots of different people.
"We do collaborations with amazing artists, and organise fun events around music and art. I'm not interested in next year's trends, but instead, if there's a cool event – like the upcoming North Sea Jazz Festival – we start thinking about what we can do with the theme 'jazz' and what artist we can involve. Or we create a special shoe for the 25th anniversary of legendary Hotel New York, or a tulip shoe for Keukenhof Gardens. Our shoes always start with a story."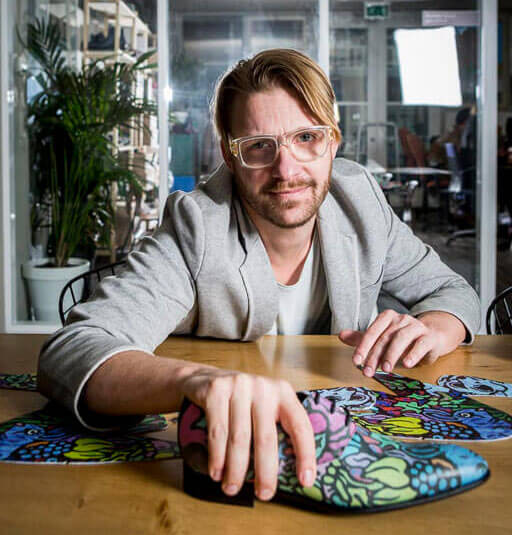 Our shoes are a bit more chic than the archetypal flower shirt, but it comes from that same desire to make a statement. "– Jochem Grund
Standing Strong (And In Style)
Named "Mascolorists", rather than clients, Grund sees fans of the Dutch-Portuguese sapatos as a community. "Among them [are] lots of grooms, people who perform on a stage, or others who might've not dared to stand out when they were younger. Our shoes are a bit more chic than the archetypal flower shirt, but it comes from that same desire to make a statement. We're careful to keep the balance, though: although they're loud, our shoes must remain stylish, carefully handmade with beautiful, high-end materials."
Grund is far from done telling stories. Mascolori – a blend word of the Spanish mas (more) and Italian colori (colours) – now has two brick-and-mortar stores, but mostly a strong online presence.
"The cool thing is that with an online store, we can have mascolorists all over the world," says Grund. "It would be cool if someone in Moscow, Brooklyn or Beijing would write to me and say, 'I have an interesting story, and I want a shoe with it.' I'll fly over and we'll create one together."