';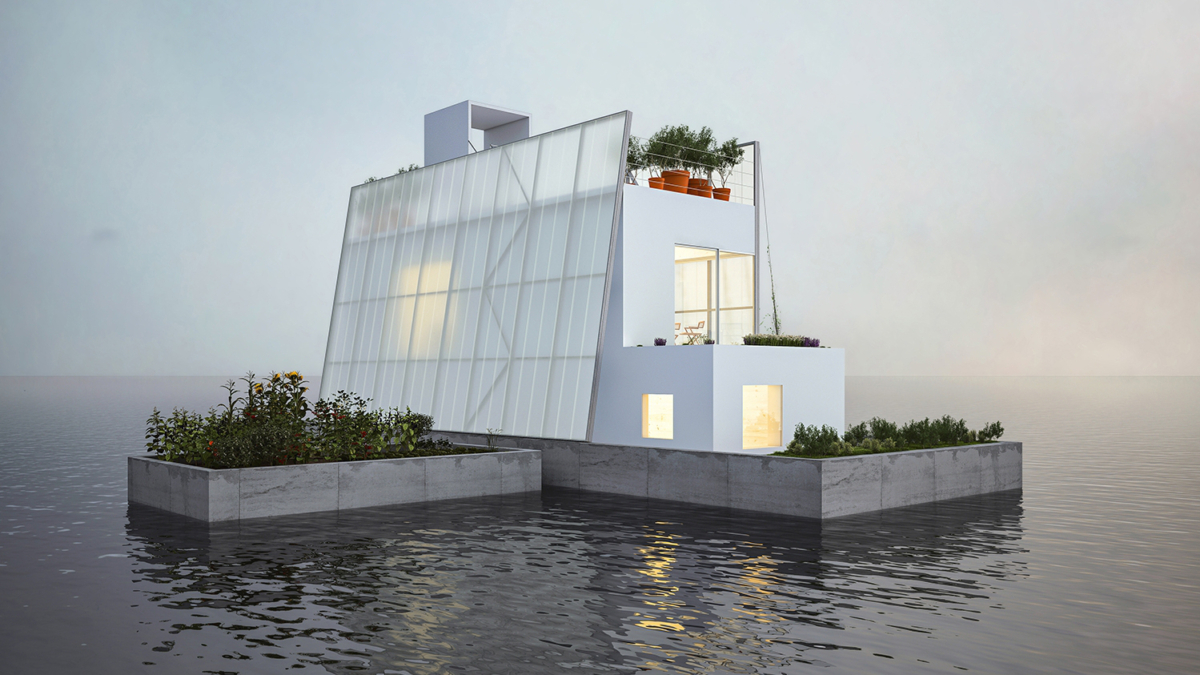 ;
Humans have always understood the benefits of living near water. At the most fundamental level, proximity to water has allowed people to meet a basic need for clean drinking water and washing facilities. For others, particularly in more sophisticated modern times, living near the water fulfils a deeper emotional need for a greater connection to nature and the aquatic world.
For those who want to go further and actually live on the water, options have traditionally come down to living on a houseboat or, occasionally in some areas of the world, living in temporary houses perched on stilts.
Now, however, increasing numbers of people are considering the possibility of living in floating houses. Not houseboats, but houses that just happen to float. Unsurprisingly perhaps, the concept has been pioneered in the Netherlands, where society has learned to cope with flooding and managing water levels over many centuries.
London-based Carl Turner Architects have now taken the concept one step further and published free-to-download blueprints for a prefabricated floating house on Paperhouses, an open-source architecture website. CTA has drawn plaudits over recent years for low-cost projects that are high on imagination and design flair – most famously with their Slip House, featured on television show Grand Designs.
As well as providing owners of floating homes with free architectural plans from an award-winning practice, their submission is sure to kickstart debate on opportunities to use urban waterways for housing, or building in areas prone to flooding both in the UK and abroad. The house itself comprises a 20x7m floating base and an insulated waterproof box of 14x5m. While the dimensions are typical of many small homes, the design reveals an imaginative and shrewd use of space, as well as a flair for creative touches like the observation room on the roof, akin to a ship's crow's nest. In addition, the designs even feature a floating allotment for greater self-sufficiency.
The idea is revolutionary for the UK, but increasingly common in the Netherlands and other countries. Only time will tell if the strategy will be successful in driving interest in floating homes, but it is already a credible alternative to conventional houseboats.
Article by James Lee-Tullis
Image: carl turner architects / paperhouses
Could you imagine living on the water?