';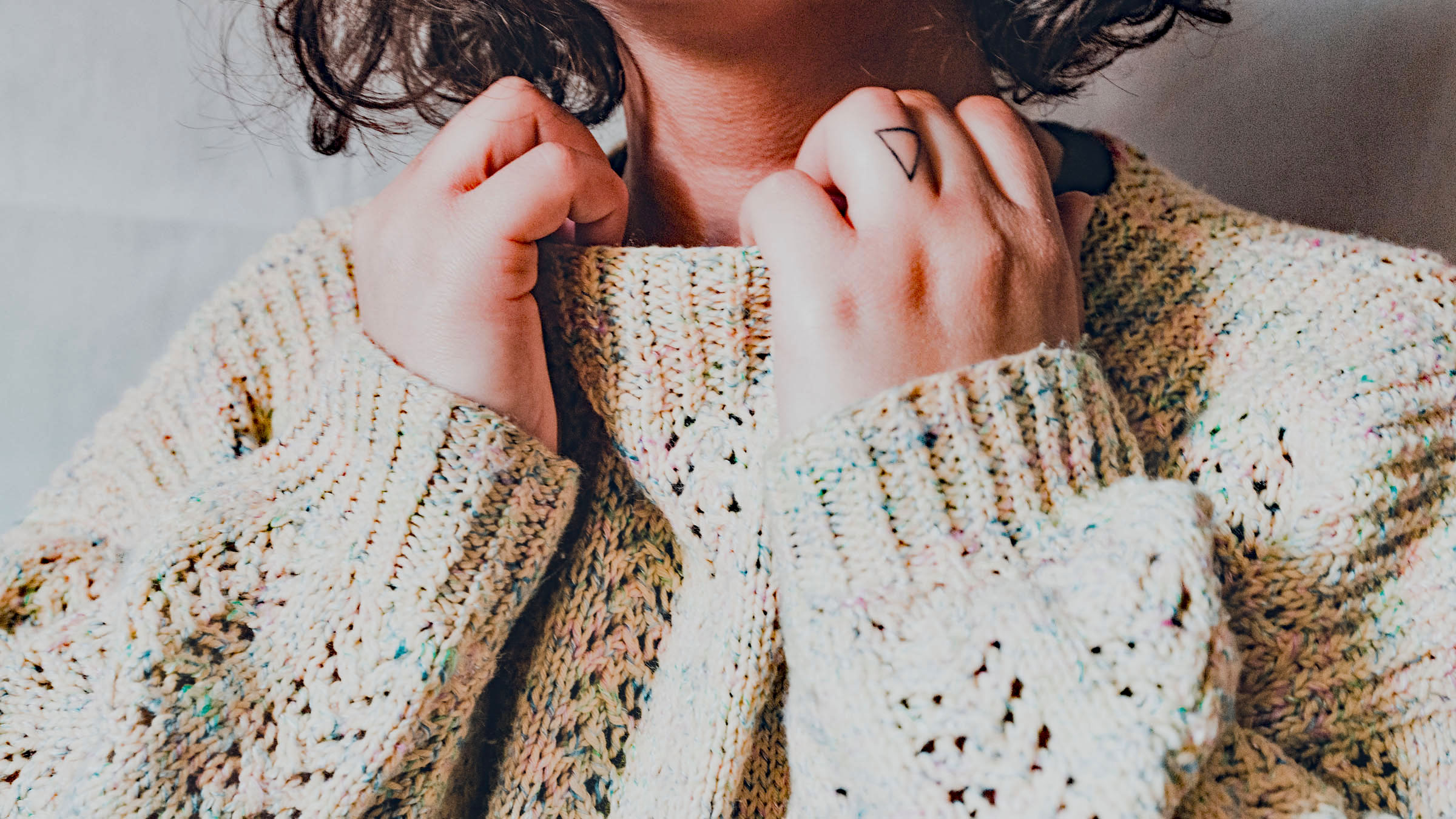 From cardigans to cable-knits and turtlenecks, knitwear in all its forms is an absolute cold weather staple. But how much thought do we really give to these classic styles, and how did they become so iconic? As with most types of garments, traditional knitwear designs were born out of a practical need, but nowadays, they're much more than that: they're a way of expressing our personal style during the cooler months.
We take a look at some of the most time-honoured knitwear looks and how they came to be, as well as introducing the contemporary brands who are keeping the tradition alive – while keeping an eye on their social and environmental impact.
The Fisherman Jumper
The fisherman jumper, or cable-knit jumper, is a stylish winter must-have nowadays, but a century ago, it was truer to its name: a practical garment worn by fishermen at sea. Irish women first knitted this type of jumper with worsted yarn, specifically to help fishermen withstand harsh weather on the open water, with a tighter collar and cuffs to keep them warm as they worked. It wasn't until the 1950s that Vogue introduced the style as a casual piece for both men and women. Fast-forward to today, and it's a classic found in closets everywhere.
If you're looking for a solid cable-knit jumper for the coming months, consider French knitwear brand L'Envers. Founded under a philosophy of 'less waste, less pollution', the label is known for its high-quality garments produced in small batches. Using non-polluting materials such as organic cotton from Brazil, and natural wool carefully selected from mills in Spain and France, L'Envers strives to make knitwear that can be considered an investment in the future.
View this post on Instagram
View this post on Instagram
On the other side of the Channel, London-based Jakke is not only an eco-friendly fashion brand, but also 100% vegan, rejecting any use of real fur, wool or feathers. As an alternative, they use a special mix of recycled synthetic fibres, for 'slow fashion' knitwear that's sustainable but still high-quality and super soft.
The Crew Neck Jumper
Crew neck jumpers are defined by their round necklines – the design of which is traced back to the 1930s, when American football players would wear crew neck T-shirts underneath their wool jerseys to prevent itching and chafing. The style quickly caught the interest of fans, and made the jump from the football locker room to the fitting room. Today, it's probably the most common neck shape for tops for both men and women – and knitwear styles are no exception. A crew neck jumper is versatile and timeless, not to mention universally flattering.
For a go-anywhere jumper in this style, check out Canadian label Good Night, Day. Founder Tara-Lynn Morrison is also the brand's sole designer and knitter: she carefully hand-picks every material, and hand-knits every small-batch order. Her designs are not only aesthetically clean, but also made-to-order – guaranteeing zero waste. Plus, she also sells knitting kits and books for you to learn how to make your own jumper, should you be so inclined.
View this post on Instagram
View this post on Instagram
For men seeking high-quality knitwear that's also easy on the planet, there's Taylor Stitch designs. Produced in San Francisco, these jumpers are built for the long haul. The brand is committed to using recycled and regenerative fibres, using no chemicals and less water than conventional manufacturers. Their crew neck knitwear collection made from 100% merino wool is ideal for cosying up in during the colder months.
The Cardigan
Coco Chanel revolutionised women's fashion, but did you know she also invented and popularised the cardigan? As the story goes, she was tired of messing up her hair when pulling jumpers over her head, so she cut an old jumper, sewed a ribbon around the collar, and voilà. Today we have countless options when it comes to the fabrics, colours and price ranges of this now-classic garment, but going back to the source, a hand-knit cardigan is one of those pieces that can completely transform any look. And when there's a careful and conscious process in the story behind it, so much the better.
The Knotty Ones is a great example of quality and kindness; based between New York and Lithuania, the company is run by three best friends who strive to make classic knitwear with minimal environmental impact, while empowering the craftswomen – often struggling stay-at-home mothers in rural Lithuania – who make every piece by hand. The company only sells online, direct to customers, ensuring that the knitters get the largest cut possible, and thereby supporting these women's dreams of perhaps getting a driver's license, learning English or attending culinary school. So you won't be just wearing a beautiful cardigan, but also helping the person who made it for you.
View this post on Instagram
View this post on Instagram
On the other side of the globe, Peruvian-based Ayni offers handmade knitwear using alpaca fibre and recycled yarn from Peru to create one-of-a-kind designs made to last generations. Their fabrics are both natural and biodegradable, no mulesing is ever practiced, and they support their Peruvian artisans – located in communities at Lake Titicaca – with proper compensation and fair-trade ethics.
The Turtleneck Jumper
Winter without turtlenecks is like summer without sandals – and it's been that way for ages. Unsurprisingly, the idea of wearing a shirt that covers your neck goes back centuries, all the way to medieval times at least, with knights sporting rigid turtlenecks to protect their necks from enemy swords. In the 19th century, polo teams adopted the design into their uniforms to keep warm, thus popularising the 'polo neck'. Then, in the 1950s and '60s, stars like Audrey Hepburn and The Beatles turned the turtleneck into a chic fashion trend for everyone. And it's still very much 'in'.
In terms of labels to look out for, Argentina-based Maydi follows ethical business practices and a transparent, mulesing-free supply chain to deliver knitwear products that last. They use fibres from Patagonian llamas and alpacas, which result in soft, strong jumpers – for which no animals were harmed in the making. Check out their solid collection of turtleneck jumpers in different colours.
View this post on Instagram
View this post on Instagram
Spanish brand Babaa is another option if you're looking for a well-made turtleneck that will actually improve with wear. They use 100% natural yarns from northern Spain, as well as organic wool from Italy, and they maintain strict ethical standards in working with shepherds, farmers and artisans. What's more, they donate all their samples to a refugee centre in Madrid.
The Striped Jumper
If we could peek inside your closet, we'd probably find more than one striped item, right? Stripes transcend seasons, genders, generations and occasions – a classic pattern you can never go wrong with. But stripes weren't always an obvious fashion choice: In much of medieval Europe, for example, convicts, madmen, prostitutes, court jesters and others who were considered social deviants wore striped clothing, so it was often seen as a sign of evil or shame.
Over the centuries this extreme connotation wore off, and by the Victorian era, aristocrats could be spotted wearing vertical stripes as a sign of status, whereas horizontal stripes were mostly associated with low-ranking sailors. That is, until 1846 when Queen Victoria dressed her son in a sailor suit featuring horizontal lines, thus blurring the boundary between the two types of stripes and popularising both as a fashion statement for centuries to come.
In case you're looking to put more knit stripes in your life, Eleven Six is a good place to start the search. Inspired by a visit to Inca communities, the British couple behind the brand left their corporate jobs to start their own ethical business helping small communities in Peru and Bolivia, while offering customers hand-stitched pieces from high-grade alpaca fibre yarn. Behind their sustainability-based manifesto, Eleven Six's knitwear designs are made using traditional Andean knitting techniques.
View this post on Instagram
View this post on Instagram
For knits of a different stripe – but still sustainably made – Kowtow is a good bet. This New Zealand label believes in protecting workers' rights, the environment and the welfare of the animals who produce the mohair, alpaca fleece and wool they use. Plus, they offer recycling and repurposing programmes to promote a circular process in the industry. If you ask us, there's hardly a better way to proudly wear your stripes.
The Cashmere Jumper
One of the most covetable fibres in winter wear, cashmere has a very long history, having been worn for thousands of years in parts of Mongolia, China, Nepal and India using the fleece of cashmere goats. The material was popularised in Europe in the 18th century, particularly in the form of shawls, and much later, when designer Shirin Guild used cashmere for one of her collections. Compared to sheep's wool, it's much softer, warmer, more durable and more elegant, which makes it a bigger investment in the long run, but definitely a must for the colder months.
Keeping animal welfare at the forefront of their designs, Naadam is an American brand that goes straight to the source of good cashmere to create sustainable and oh-so-soft knitwear for all. Their cashmere, directly imported from Mongolia's Gobi Desert, is sourced to provide the softest feel and highest quality available. Apart from their ethical business practices, they also hand-comb the goats and provide veterinary care to make sure the providers of their raw materials are not harmed in any way.
View this post on Instagram
View this post on Instagram
When it comes to high-quality cashmere that's also – astonishingly – vegan, Apparis is it. The French brand is best known for their bold faux fur coats created using a mindful, cruelty-free and eco-ethically conscious process. Lucky for knitwear fans, they recently partnered with PETA to launch a 100% vegan cashmere collection, also committing to donate 5% of the collection's proceeds to the organisation.