';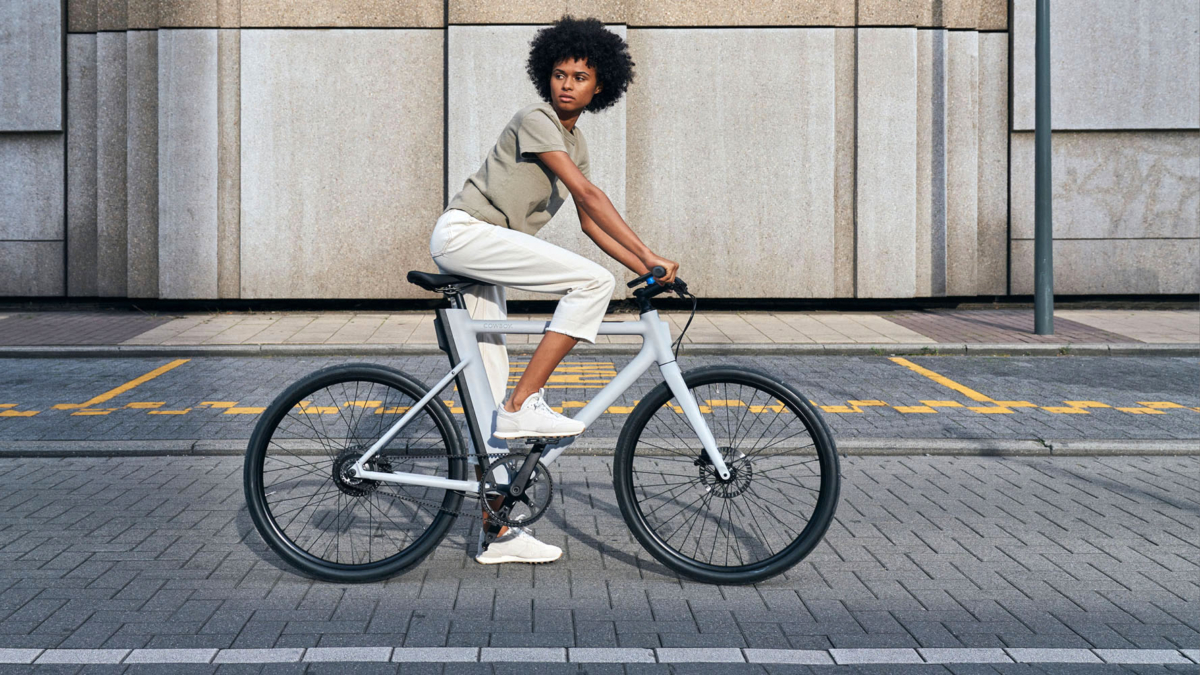 The 'bicycle boom' sparked by the pandemic has rolled into 2021, with more people cycling as a way to keep fit, spend time outdoors, and make use of quieter roads. Considering that global sales of bicycles are projected to skyrocket in the next five years, the world's interest in pedal power doesn't seem to be slowing down.
As a result, more designers are meeting the demand with bicycles that push the boundaries of creativity and sustainability. From building two-wheelers out of renewable materials, to finding ways to make cycling commutes safer and more efficient, these innovative bicycle designs are inspiring people to think outside of the box when it comes to their mode of transportation.
Booomers Bamboo Bikes
Ghana-based social enterprise Booomers builds sustainable bikes out of the world's fastest-growing plant – bamboo – and in turn, creates fair trade opportunities for locals. As part of its mission, the company trains and employs over 50 underprivileged young people, along with more than 200 farmers working in bamboo agroforestry.
Producing city bikes, mountain bikes, road bikes and tricycles for kids, Booomers is proving just how versatile plant-based materials can be. While bamboo is incredibly lightweight, it's actually three times stronger than timber and, when compared to steel, can withstand more tension and pressure before breaking. Each Booomers bicycle is designed to last years; the joints are securely fastened with plant fibre and plant-based resin epoxy and, since the material is natural, no rusting occurs.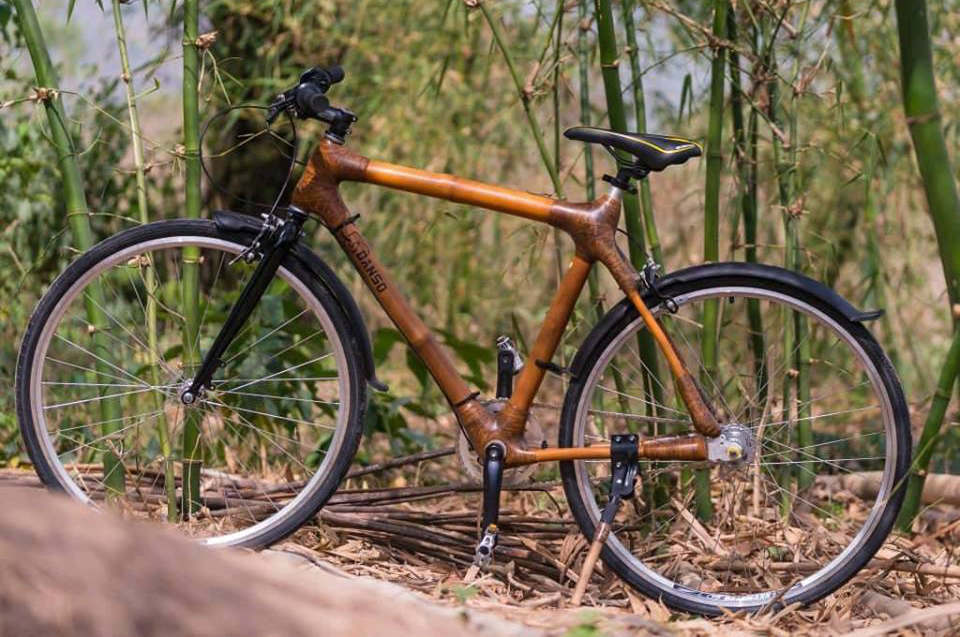 YikeBike
In an effort to combat the frustrations of commuting by car or public transportation, the YikeBike proposes a sleek solution through its fully electric folding bike. The company's hero product, the Model V, can be ridden in either a two- or three-wheel configuration and reaches speeds up to 23 km/h. With a handy over-the-shoulder bag for storing the folded-up bike, riders need not worry about bike thieves or even parking space. Headquartered in New Zealand, the company is always innovating on materials, with its latest premium version – the Model C – boasting a lightweight carbon fibre body and hand-finished details.
Coco-Mat Wooden Bikes
Made in Greece, Coco-Mat's ergonomic wooden bikes are designed to take riders on a journey through nature. After all, the handcrafted frames are made from responsibly sourced white ash wood from certified renewable forests, with one adult tree providing enough wood to produce 50 bicycles. The company offers several styles to choose from, including 2- or 7-speed systems, as well as an e-bike version – each named after a figure in Greek mythology. As an added bonus, a new tree is planted each time a bike is sold, ensuring that Greece's biodiverse ecosystems are preserved in the process.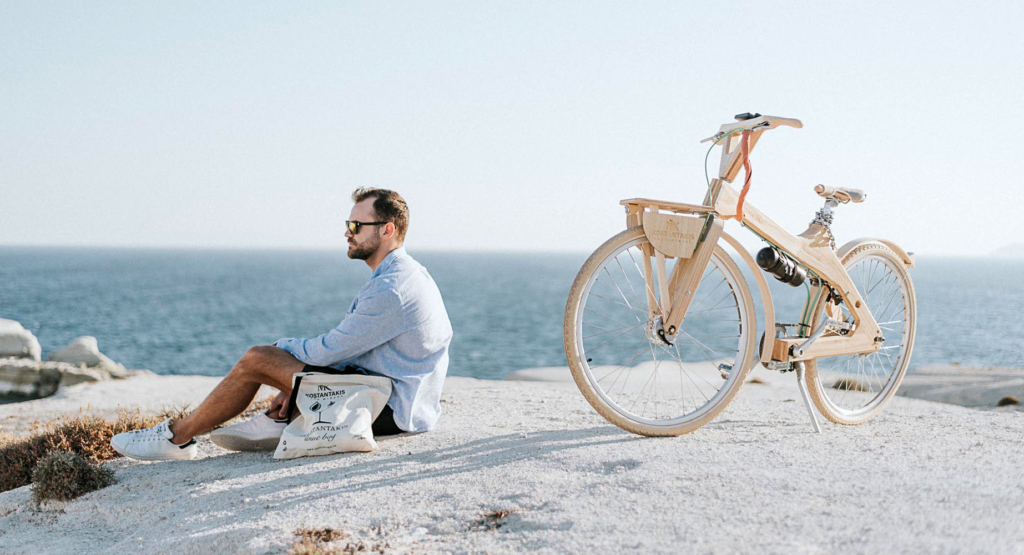 Halfbike
Part exercise tool, part eco-friendly mode of transportation, the Halfbike is a stand-up bicycle designed to train balance, reflexes and endurance. The system makes use of three wheels – including two rear ones used for steering – while the handlebars in the front stay fixed. Since you're standing up, the motion resembles running, without the added strain on your knees and joints. The bike folds up within seconds, making it easy to take it on public transportation or store the trunk of your car. And because every Halfbike is custom-built in the company's Bulgarian workshop, each model can be specified to your exact body type and needs.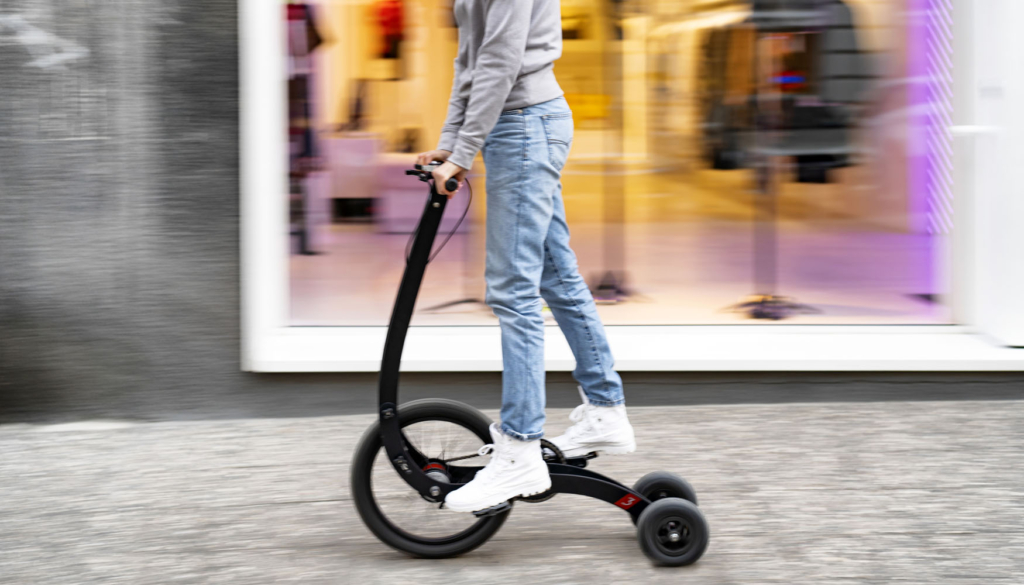 Superstrata C
Silicon Valley-based Superstrata garnered attention in 2020 when it unveiled the world's first made-to-measure 3D-printed e-bike. Unlike other carbon fibre bikes with frames that are glued and bolted together using dozens of parts, the impact-resistant Superstrata C is printed in one pass for seamless durability. Through the company's immersive online studio, customers can select either a traditional bicycle or an e-bike, and tailor their frame to their height, weight, arm and leg lengths, as well as their preferred riding positions. With over 500,000 combinations, it's no wonder the company has been dubbed 'the Tesla of e-bikes.'
Lumen Bike 
Cycling after dark has its risks, but San Francisco's Mission Bicycle Co is hoping to improve rider visibility with its night-illuminated bicycles. Using a patented retro-reflective technology that returns any light that hits the frame and wheels back to the light source, Lumen helps identify the rider to surrounding traffic. The technology ensures that the light does not bounce, scatter or diffuse, and it eliminates the need for battery-powered LEDs. In daylight, the bike appears deep charcoal grey, making it ideal for those who ride at all hours of the day.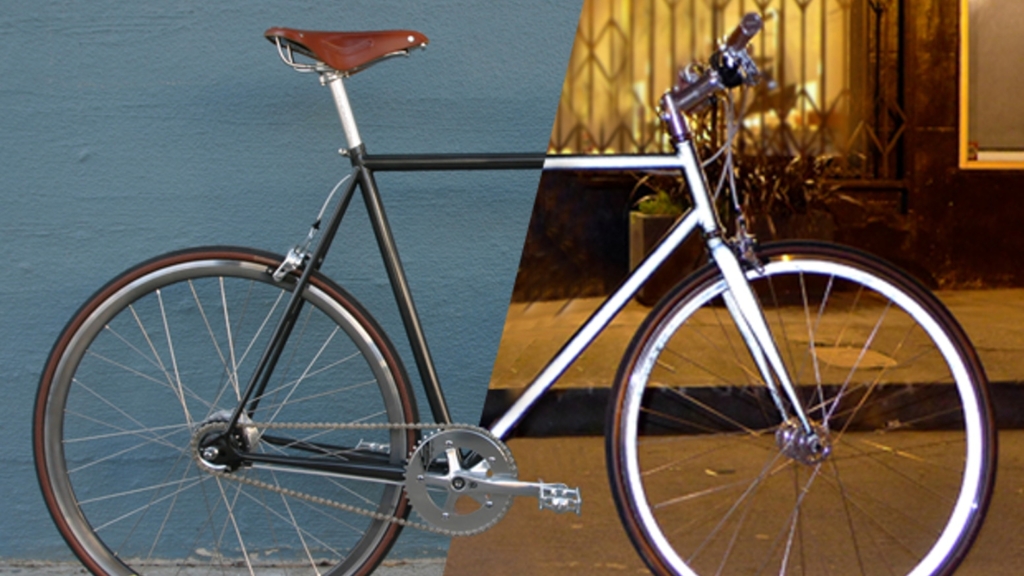 Driven Bike
Thanks to Copenhagen-based CeramicSpeed, avid cyclists no longer have to worry about repairing oily and cumbersome chains on their bikes. The startup recently launched the world's first chainless bicycle, which uses a shaft equipped with a series of ceramic balls to create a bearing system similar to that of roller skates. Tests carried out by the company show the system reduces friction by 49% when compared to the top chain bikes on the market. Since debuting the concept at the Eurobike show in 2018, they've released three versions of the Driven bike for different terrains and riding styles.
Cardboard Bicycle 
You can't talk about innovative bicycles without thinking of the cardboard bicycle, a concept by Israeli engineer Izhar Gafni that went viral in 2012. Inspired by the Japanese art of origami, the cardboard bike uses layers of recycled cardboard to create a surprisingly strong and sustainable frame that can withstand the weight of the rider. Extra durability is added with a water- and fire-proof sealant and a chain made from upcycled rubber. While the company, Cardboard Technologies, ran into manufacturing issues after launching their Kickstarter campaign, it's since been in the process of quietly mass-producing a kid's tricycle version, said to cost less than 40 euros and weigh only 2.5 kilograms.
Cowboy 3
We use our phones for almost everything, so why not sync them to our bikes for added safety and efficiency? Belgium-based Cowboy Bicycle is doing just that with its next generation of intuitive e-bikes. Its latest model, the Cowboy 3, has a crash detection feature that automatically alerts your emergency contacts within 60 seconds if you get in an accident. Add to that puncture-resistant tires, integrated lights that can be turned on and off with just a tap, and rear lights that flash when braking. Each bike is powered by a hidden battery that provides 48 km of range and features an intelligent motor assist system that senses when it's almost time to recharge. Through the companion app, you can easily track your ride stats, access GPS navigation, or benefit from the "Find My Bike" theft recovery feature.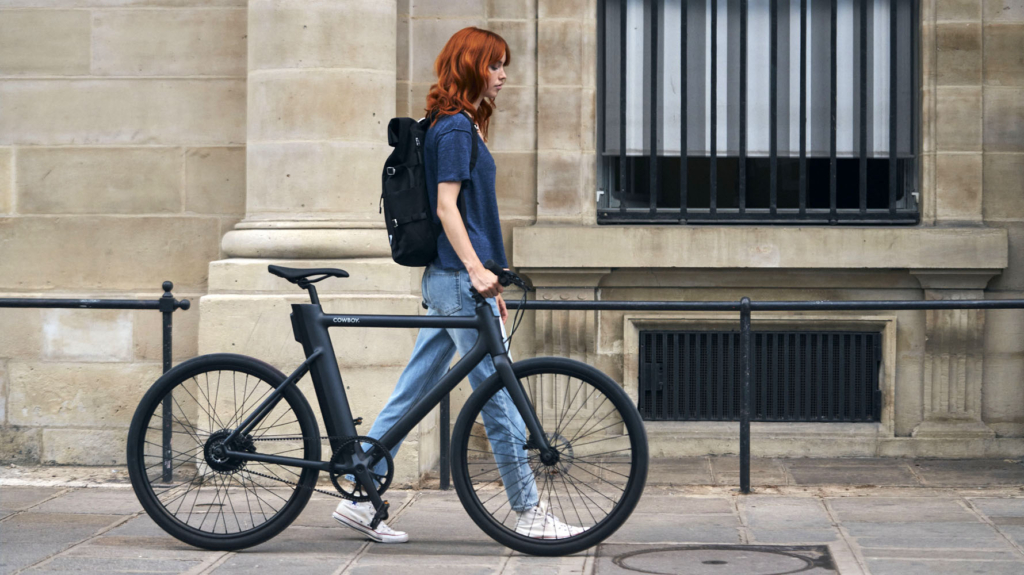 Air Purifier Bike
Biking is often praised for its eco-friendly merits, but Bangkok's Lightfog Creative & Design Company is taking conscious transportation one step further with a concept bike that allows riders to purify the air while pedalling. The proposed two-wheeler would use a photosynthesis system that generates oxygen through a reaction between water and electric power from a battery. While details about the filter and battery are still yet to be determined, the company's concept won a Red Dot design award in 2013 and attracted attention for good reason. Since then, more companies like GoRolloe have explored the production of air-purifying bicycle wheels, proving that the future of cycling is only getting greener.