';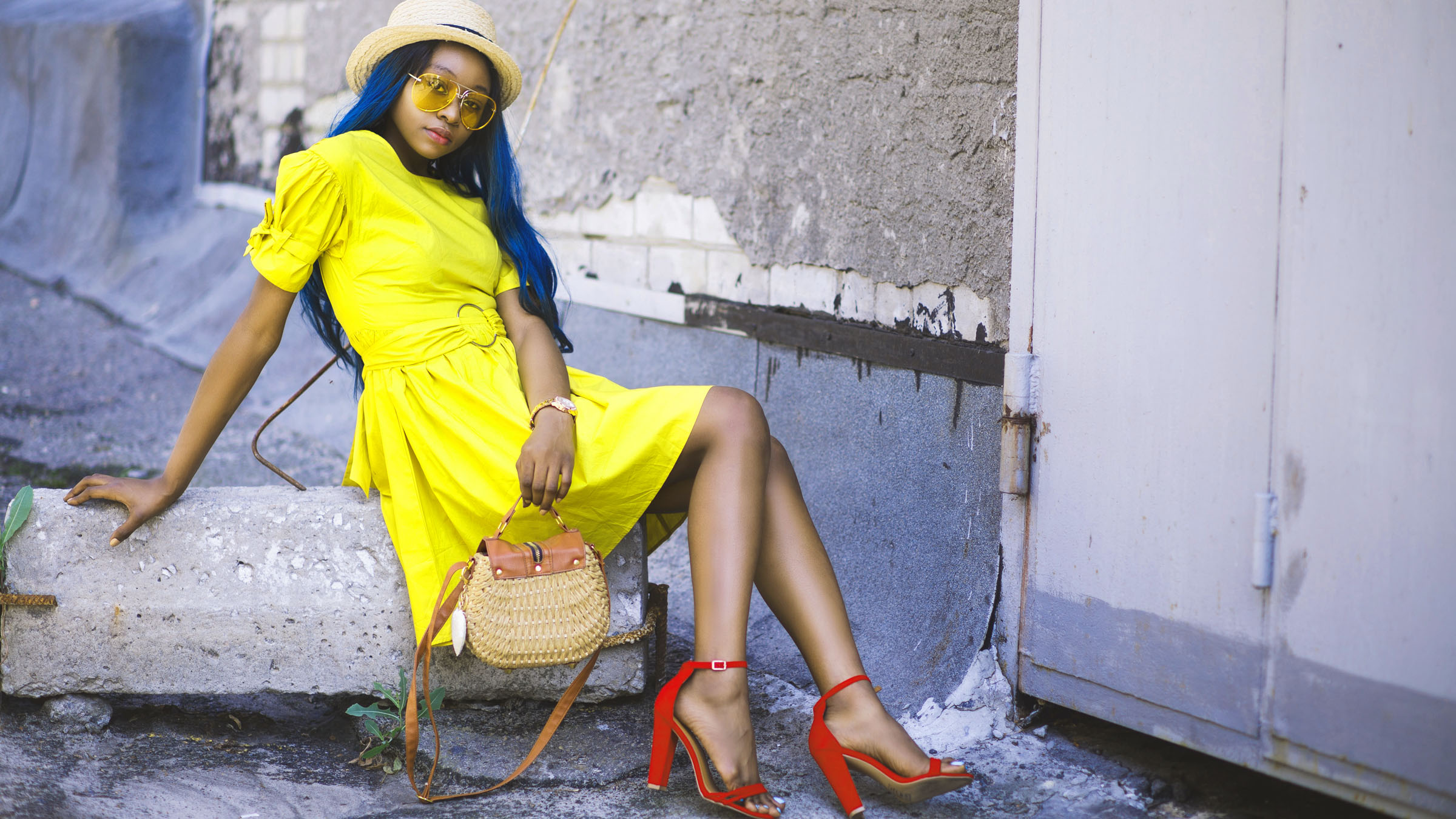 ;
We may be cooped up indoors, but we're dreaming of summer days in the sun – and while we wait, we'll be brightening things up from the outside in. A seasonal favourite for the past several years running, neon is a versatile trend that exudes confidence, demands attention and takes any outfit from drab to fab faster than you can say "fluorescent".
Bold And Bright: Then And Now
When it first appeared on the scene in the 1980s, the neon trend could be viewed as a sartorial manifestation of a cultural shift – a generation embracing excess of all kinds as they rebelled against the rigid social constructs of their parents' time. Donning eye-popping colours was a statement as much as a look.
Eventually though, these lime greens, electric fuschias and radioactive yellows dissipated, going dormant for nearly 3 decades before erupting back into the spotlight in recent years. Now, high-octane tones are everywhere, from the catwalks of top-tier brands like Prada, Valentino, Balmain and Balenciaga, to the Instas of pop culture icons including Bella Hadid, Hailey Bieber and, of course, Kim Kardashian.
How To Wear It
Neon hues are great for injecting an outfit with warmth and personality, but as with any strong, distinctive element of your look, you don't want to overdo it. Here are some tips for embracing the fluorescent trend without looking like you got too close to a nuclear reactor.
Keep It Simple
If you're just beginning to experiment with these vivid shades, try starting with one colour at a time, on one garment, and let it really stand out on its own. Whether it's a blouse, a jacket or a pair of shoes, make that one item the protagonist of your outfit; pair it with other garments in neutral tones such as white, beige or black. However, be careful with the latter: neons can look spectacular when worn with black, but the combination can also read very 'retro-kitsch'.
View this post on Instagram
View this post on Instagram
Prints? Go For It!
It may sound like a potential style sin, but combining neons and prints can actually result in a winning look. The key is to go for a classic print that doesn't demand too much of the eye on its own; animal prints, polka dots and plaid are good candidates. When done right, the print and neon elements will balance each other out, so that neither commands all the attention.
View this post on Instagram
View this post on Instagram
Cool Kid On The Block
Neon shades are perfect for anyone with a sunny personality who likes to play with fashion, take risks and create eye-catching looks. One way to do this, while keeping things stylish and well put-together, is to go for colour blocking: pair a key neon piece with garments in other saturated, solid colours. Concrete examples include mixing neon yellow with cobalt blue, or fuchsia pink with emerald green. Strong but sophisticated combinations.
View this post on Instagram
View this post on Instagram
A One-Hue Wonder
Fluorescent from head to toe? Sure, why not! A simple monochrome look is an option for appearing bold yet polished; an example of this would be a long neon dress or a two-piece suit. Just remember to dial down the drama in other aspects of your outfit, like your makeup, shoes and accessories.
View this post on Instagram
View this post on Instagram
When In Doubt, Accessorise
Still not sold on the neon look, or generally hesitant to embrace passing trends? Try experimenting with neon colours in your accessories. Fluorescent-hued heels, belts, purses or necklaces can lend a vibrant touch to your outfit without overwhelming it, making you look like a true fashionista.
#staysafe #stayathome #selfisolation #selfisolationactivities
View this post on Instagram
View this post on Instagram