';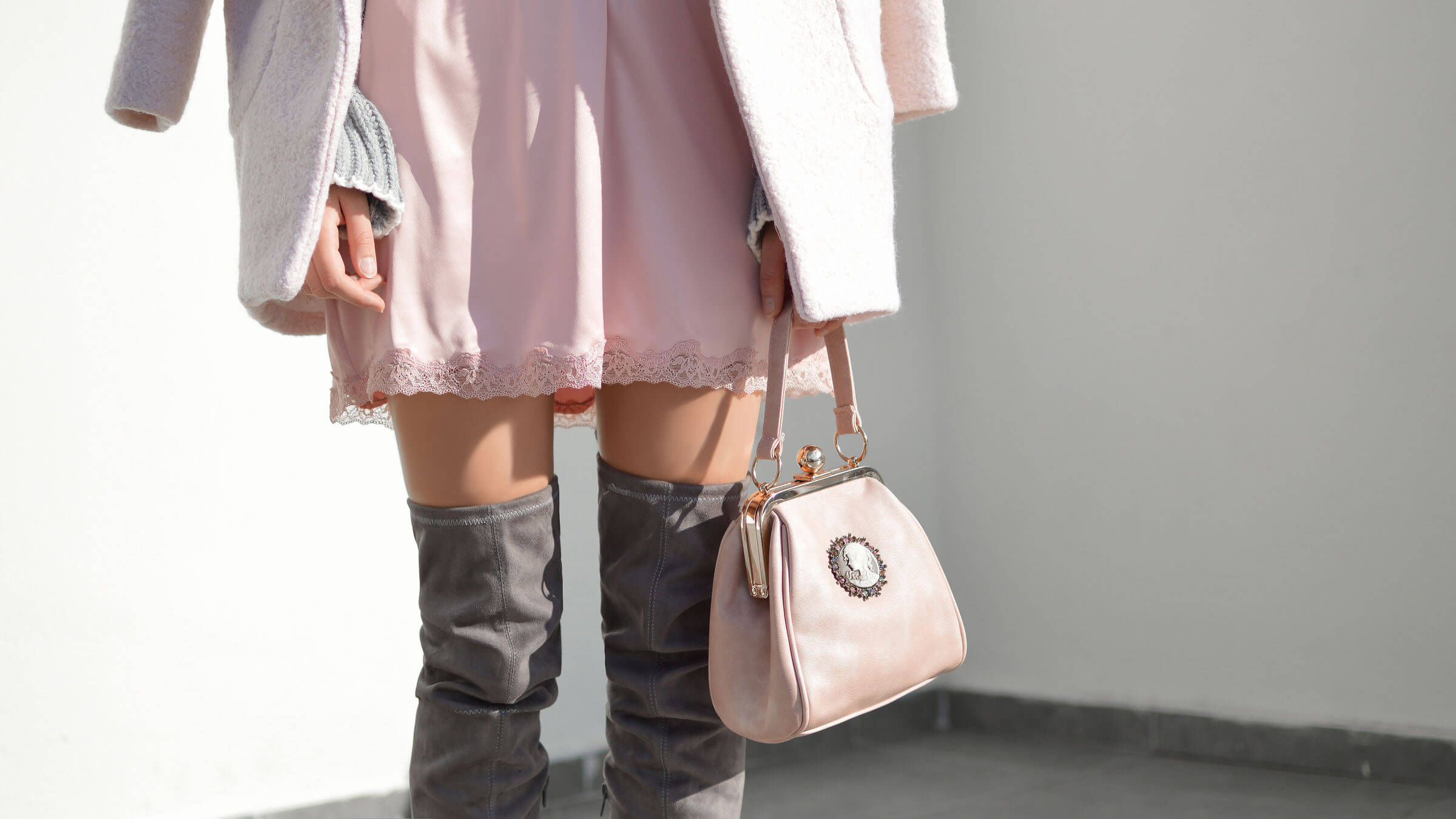 ;
Temperatures are falling and so is the rain (and snow) – it's the perfect time to spruce up your wardrobe by incorporating a good pair of boots.
Why not try the over-the-knee boot trend on for size? They'll keep you warm and dry, while also adding an extra degree of sophistication to your outfit. Wear them day or night, to lunch with friends or out for after-work drinks. If you know how to style them, these boots will be your best allies in achieving a confident, modern look this season.
Of course, the over-the-knee style is elegant, but it can also be difficult to pull off – sometimes riding the fine line between elegance and questionable taste. Don't worry, we won't let you leave the house looking like one of Julia Roberts', um, colleagues in Pretty Woman. If you're a lover of boots, follow these tips to look like an It Girl on the coldest of days.
Harmonise Your Look
The first thing to take into account is that over-the-knee boots are an ultra-sexy and eye-catching accessory, so it's essential to find a balance in your outfit, letting them take centre stage. When purchasing your boots, veer towards neutral tones that never go out of style – such as black, beige or brown – rather than prints, and combine with basic, monotone styles that reveal a little (but not a lot of) skin.
According to fashion consultant Beatriz Arango, one of the main faux pas people make when styling these boots is to play up the sexy aspect too much – no doubt mirroring the pop stars and actresses who wear them with provocative clothing styles. "You have to understand that, in the case of celebrities, their outfits are much more dramatic and aggressive in terms of fashion. But in our everyday environment, it's not appropriate to give [such boots] the extravagant air that's achieved by combining them with ultra-short shorts and skirts."
Show Some Skin …But Not Too Much
To balance the look, a cape, coat or extra-large sweater will suffice, giving the overall effect a more conservative note and making you look très chic. Shift dresses and skirts that reach mid-thigh or to the knee are a must. Also, choose fabrics that sit elegantly and are lightweight, so as not to generate unnecessary volume. Handy rule of thumb: If you're going to show leg, ensure that the space between the boots and the skirt does not exceed 15 centimetres.
Beware Of Mixing Materials And Prints
The choice of material is of utmost importance when it comes to purchasing this style of boot. Go for leather, suede and velvet in dark colours with a matt finish – they're not as conspicuous as patent leather, and are more flattering and appropriate for both day and night.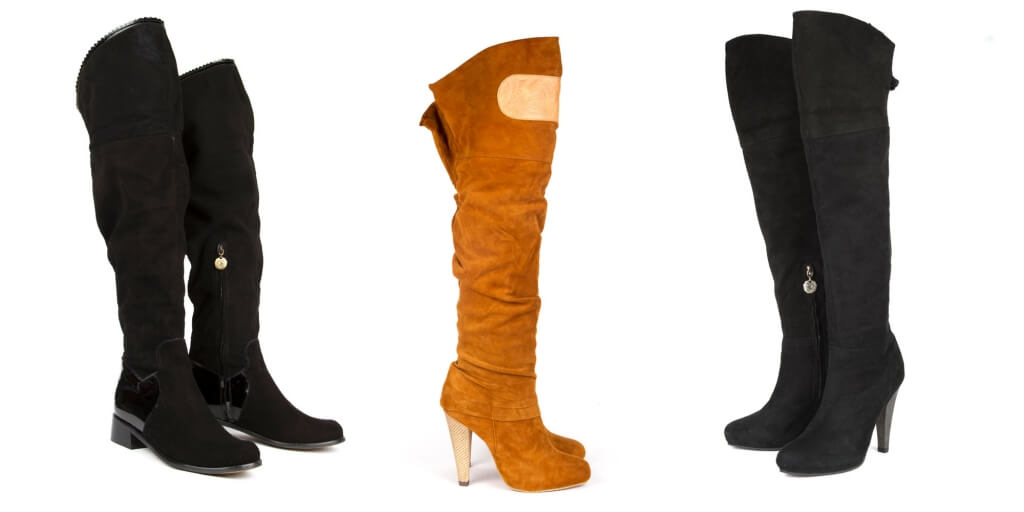 High Boots + Tight Jeans = Style Statement
Looking to achieve a more casual look for a day around town? Try pairing your boots with tight-fitting jeans. Skinny jeans are perfect for wearing with higher styles of boot, as wider trouser cuts won't fit inside the boot and will create unflattering wrinkles. And while it's true that over-the-knee boots are generally a versatile accessory, you'll still want to avoid distressed-look jeans, or ones with appliqués and distracting flourishes. Let the boots draw all the attention!
Speaking of leg wear, don't forget about comfortable leggings – especially in imitation leather, which can make for a simple combination that gives your legs a very stylish and elongated look. "The idea here is for the trousers to have the same colour tone as the boots, to create an effect of continuity and thus lengthen the figure," adds Arango.
Play With Proportions
When it comes to wearing over-the-knee boots, you should pay attention to proportions and symmetry. When buying them, make sure they fit perfectly and are neither too loose nor too tight. If you have a voluptuous figure and want to avoid creating unnecessary volume on your hips, opt for pairing them with skirts and tailored dresses rather than jeans.
Also, be sure to choose your accessories carefully – nothing too chunky, loud or attention-grabbing.
Check Yourself, Then Buy
Of course, before making the final purchase, there are some considerations to take into account. "This style of boot can be a big investment," Arango points out, "so you should ask yourself: How much will I use them? Can/will I wear them on my travels? Is the weather where I live even conducive to wearing them often?" We've all done it, but buying an expensive item of clothing only to leave it in the closet is best avoided.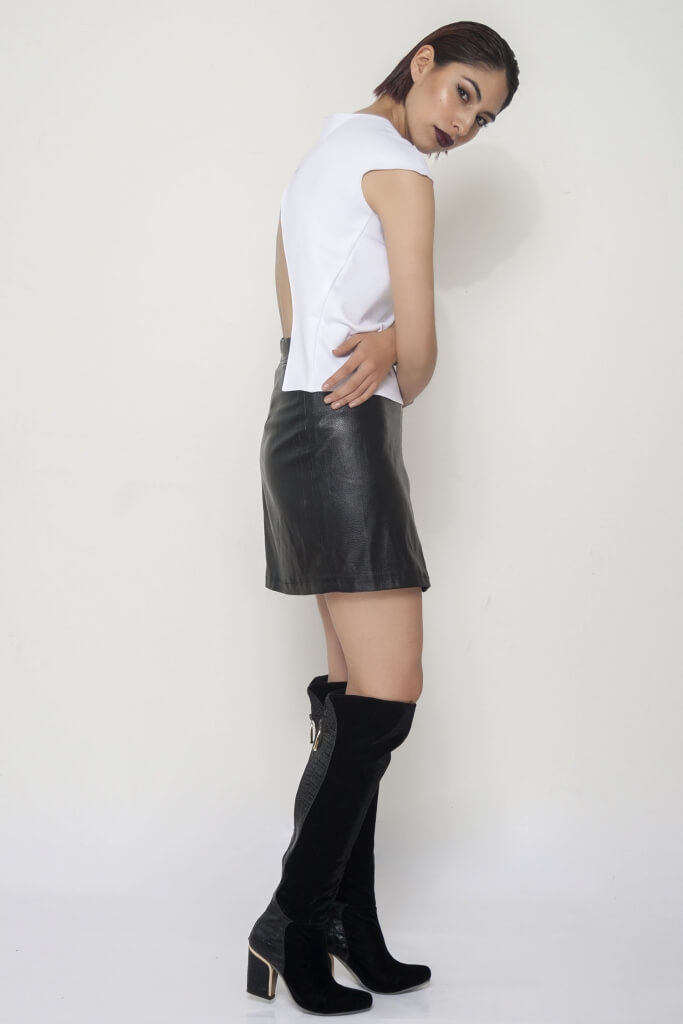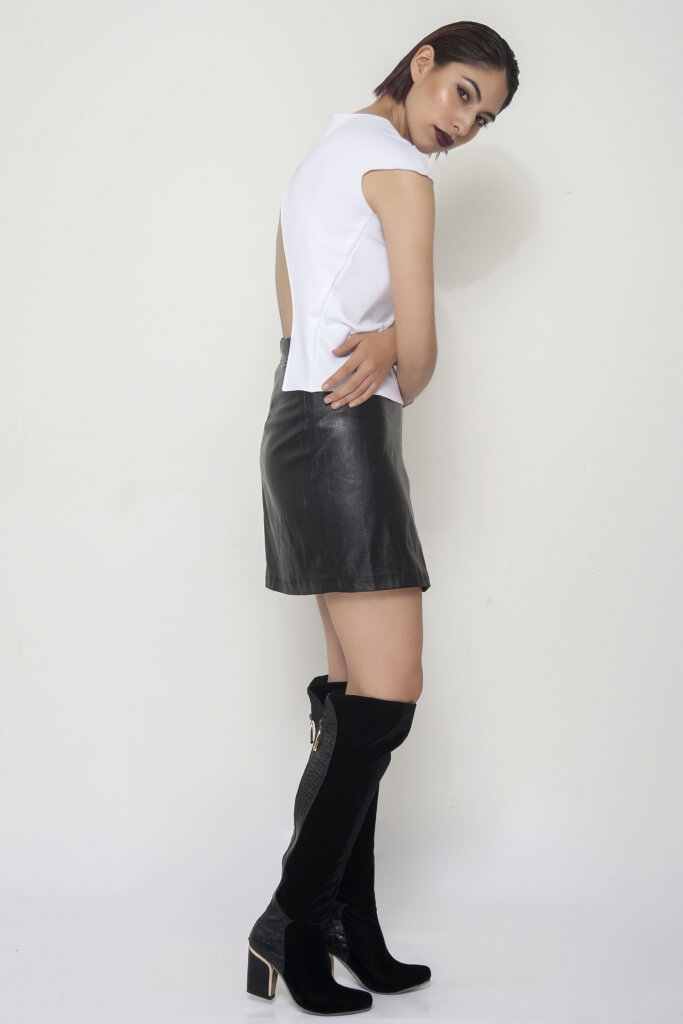 If you do decide to take the leap and are on the lookout for more ideas on how to wear this trendy style (beyond the typical celebrity looks), check out social networks like Pinterest, where you'll find hundreds of boards full of inspiration for your daily looks.