';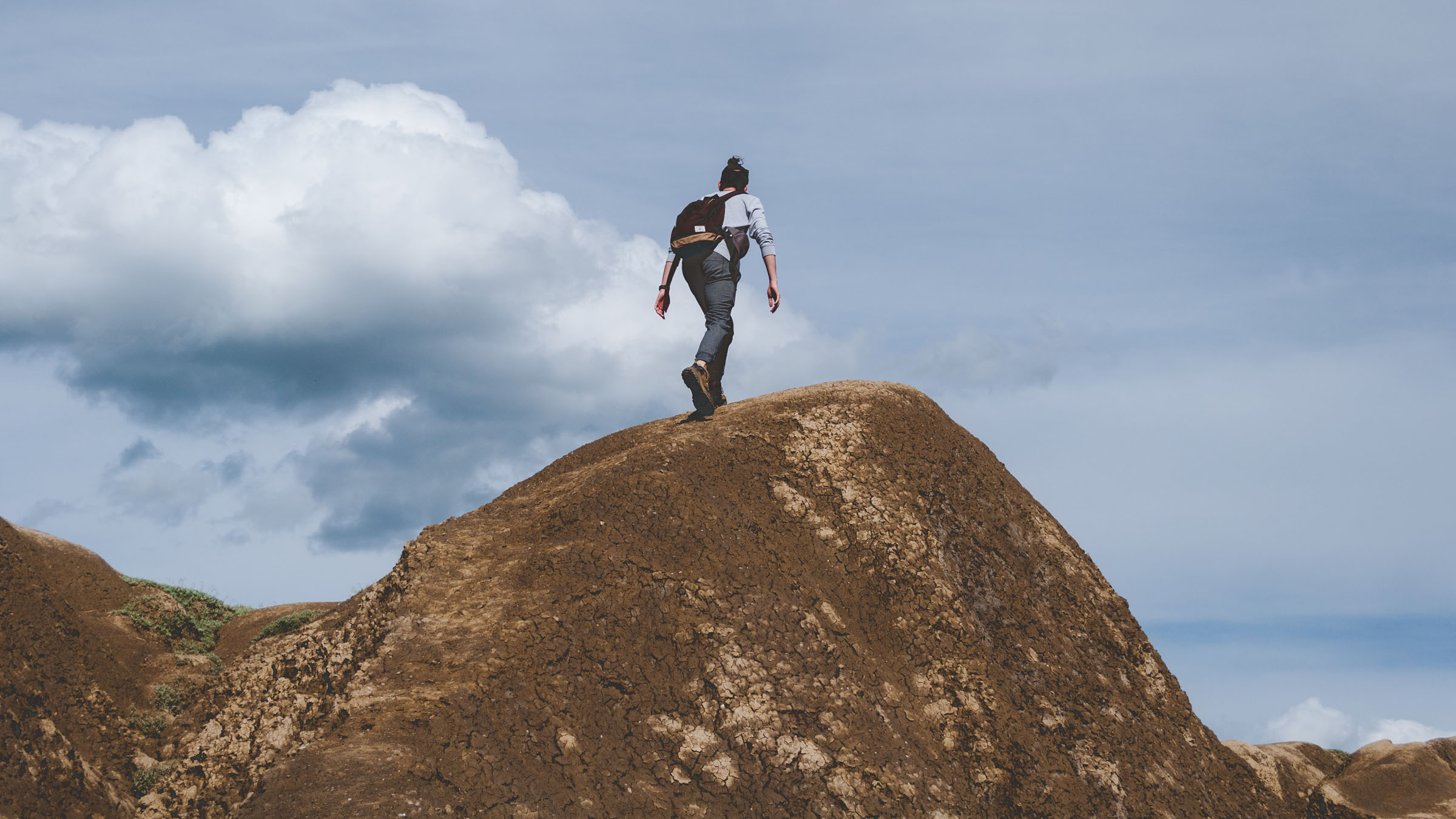 ;
Before you head out on your next big adventure, you'll want to make sure you've got some wisdom on your side. Whether you're going camping, preparing for a thru-hike or just planning a pleasant day hike, the wilderness can be unpredictable, and it never hurts to be prepared for any situation that might arise. So brush up on your essential outdoor skills with these top 10 things to know before venturing into the great outdoors.
Navigation Know-How
In today's digital age, you may be tempted to leave your map and compass at home. However, unlike your phone's GPS, a paper map and compass can't run out of battery; knowing how to use both can keep you found in case your phone dies. Use the skill channel by outdoor outfitters REI to learn a little navigation know-how. You can even practice your skills right from your own home!
How To Start A Fire
Understanding proper fire safety and technique is an important outdoor skill. Learn how to build up a fire, using kindling and small sticks to get things started and slowly building your fire over time. Don't forget to collect the right wood. Cutting down trees is not only illegal in most places, but the moisture in live wood creates a smokey mess. Let the masters at Trailagain show you how to build the perfect campfire.
Knot Just the Basics
Brush up on your basic knots before your next camping trip. Why? It's useful to know how to tie down a tent in the wind, hang your food or tie guy lines around rocks when you can't use tent stakes. The taut line, girth hitch and square knot are all handy to have in your repertoire, no matter what your hobby. Practice your knots at home using some spare cord and a railing.
Pitch The Perfect Tent
The difference between an okay campsite and a stellar camping getaway all depends on how you set up your tent; understanding how to select the perfect place to pitch a tent makes a world of difference. For starters, ridgelines and exposed areas tend to be windy and difficult to keep protected if unwanted weather rolls in. Valleys, on the other hand, trap cold air. In the desert, you don't want to sleep in sandy washes in case of a flash flood, while in the forest you want to ensure you aren't camped under a dead tree. Learn how to find the perfect campsite with the Clever Hiker.
Make The Perfect Shelter
Are you prepared to spend the night outside if things go wrong? Although no one really anticipates an epic, unplanned night in the outdoors, it can happen. Protect yourself by knowing how to build various bushcraft shelters in different environments. Learn how to quickly source materials and create insulation from vegetation. The techniques shown here by Survival Lilly can keep you high and dry in the event you find yourself in search of shelter.
Finding And Purifying Water
Wherever you go, knowing how to find and filter water in the backcountry is an essential outdoor survival skill. From using a mechanical filter to boiling water for two full minutes, there are various ways to sanitise water you find in the wilderness. Bring a way to purify water on your adventures (eg. filters, drops or a stove) and know how to use them with REI's tips for finding and filtering water in the wild.
Field Your Own First Aid
Again, you never know what will happen in the great outdoors. Understanding basic first aid keeps your survival skills up to snuff. Even though you never want to use your first-aid knowledge, understanding the fundamentals will help you deal with whatever situation may come. Ideally, try to take a certified course, such as a Wilderness First Aid or Wilderness First Responder course, so you're clued in to the latest techniques. In the short term, brush up on your knowledge with the NOLS playlist of wilderness first-aid tips.
Change A Flat Tire
So you may be venturing on foot, but what happens if you puncture a tire on a sharp rock en-route to the trailhead? When you're in the outdoors, you're often far away from civilisation, sometimes travelling over rough roads. The last thing you want to do on your way to the trailhead is wait for a tow truck. Learn how to swap a flat with the Howdini.
Bathroom Breaks In The Woods
Sometimes nature calls. It turns out there are a few rules to abide by when it comes to potty time in the outdoors. First, stay 60 metres (70 adult steps) away from water sources and trails. Next, you'll want to dig a hole for your business. The depth of the hole varies depending on your environment, but in general, make it 15cm deep. Bring a trash bag for your used toilet paper, or use leaves. Get the inside scoop on poop with National Geographic's guide to doing your business in the woods. (Keep in mind, some wilderness areas require you to bring special bags for human waste that you pack back out with you, so check guidelines beforehand.)
Practice Leave No Trace
The last essential outdoor skill you should know is likely the most important. Understanding how to leave the wilderness better than you found it ensures that the next generation of outdoor recreationists will enjoy the same pristine beauty that you experienced. Leave No Trace practices encompass how to move and sleep in the wilderness with less impact. This method is used throughout the world and varies slightly in different landscapes. The Leave No Trace Center offers up plenty of educational videos to learn about the topic.
#staysafe #stayathome #selfisolation #selfisolationactivities #quarantine #lockdown #homesanctuary