';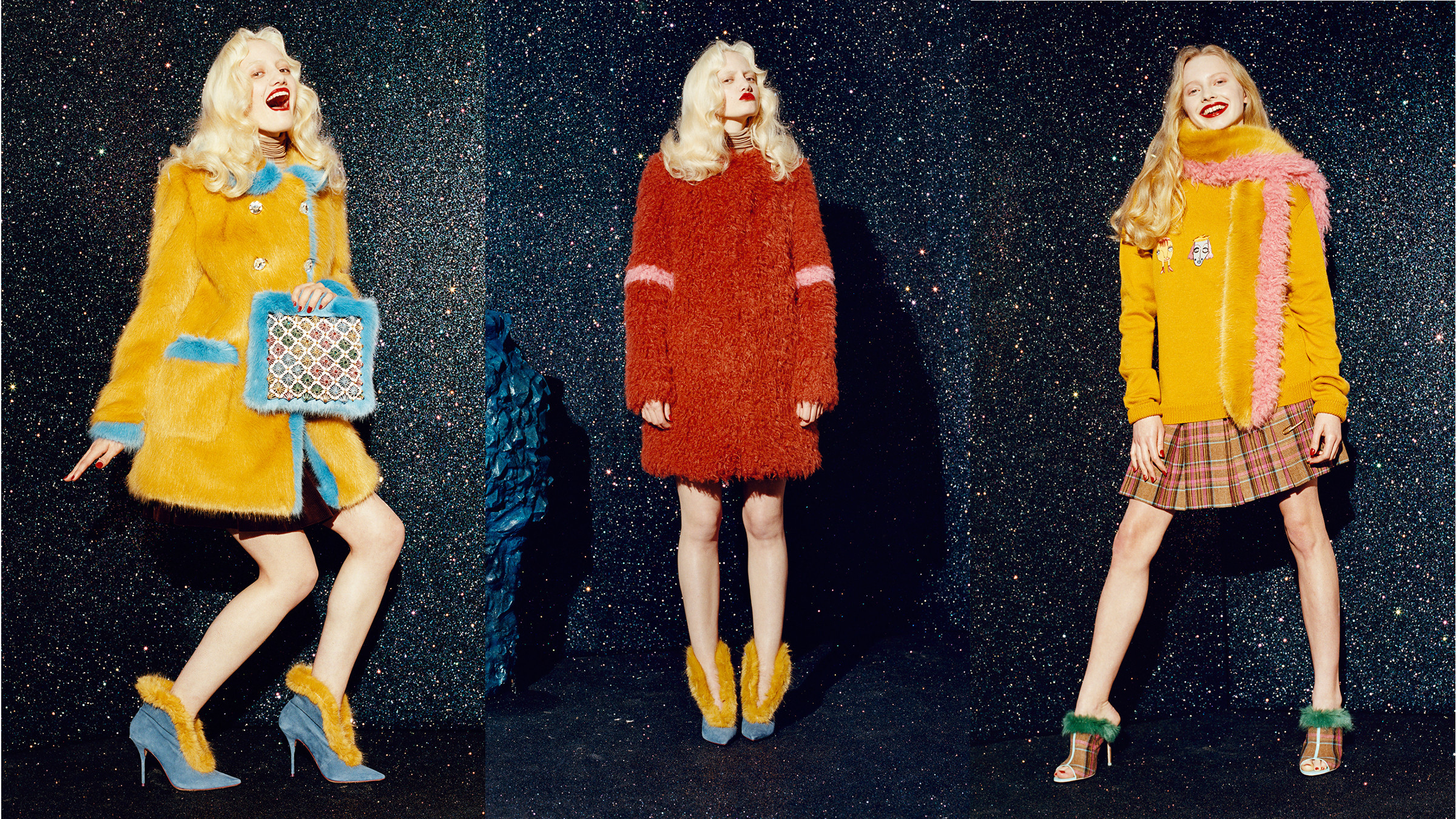 ;
The fashion world is deeply conflicted about fur. On the one hand, the vegan, animal-loving models who pose for PETA in their spare time, as well as many designers and journalists, abhor the use of animal pelts. On the other… nothing screams "glamour" quite like a fur coat.
Fashion history and pop culture are littered with the skins of mink (Marilyn Monroe), chinchilla (Miranda Priestly/The Devil Wears Prada) and puppies (well, almost, if Cruella de Vil had her way). Recent collections by the likes of Alexander McQueen, Marc Jacobs and Marni have given fur a major fashion moment. Even celebrities are embracing it once again, including several who once vowed to "rather go naked than wear fur" (ahem, '90s supermodels).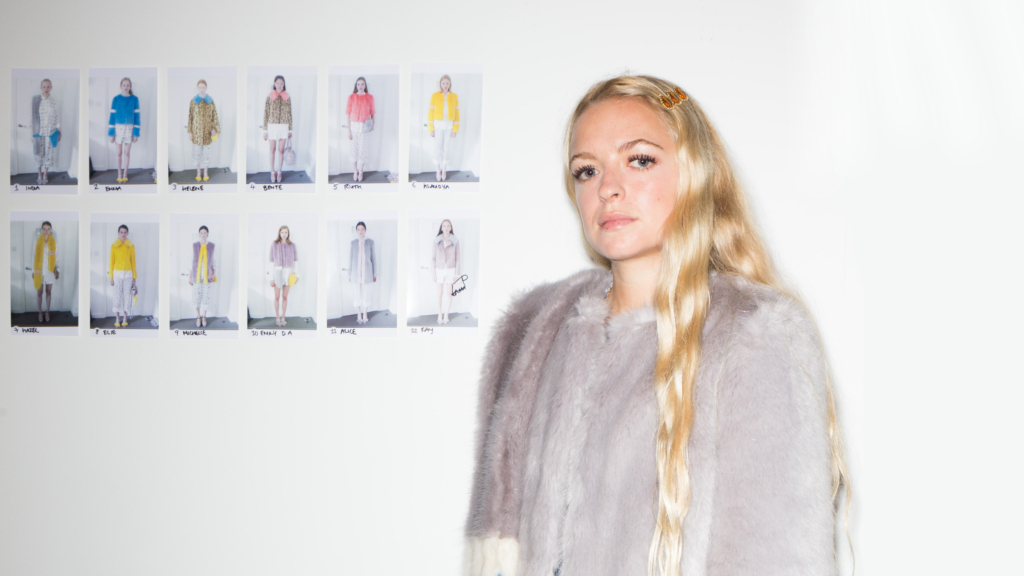 Designer Hannah Weiland has long admired the furry look on others – so much so, she struggles to narrow down a favourite iconic fur. "There have been so many!" she says. "I do really love the character Margot Tenenbaum in her fur coat." However, she never owned a real one, partly due to an allergy. Also "for personal reasons [I] would not be interested in wearing real fur, although I don't judge those who do."
The idea for faux fur brand Shrimps, which has been earning accolades since its first off-schedule appearance at London Fashion Week a mere year ago, was born less from ethical concerns than out of a very particular style dilemma: "because I had always wanted a striped faux fur Breton coat. I don't design based on trends, but more on what I think people would love to wear and that I would wear myself."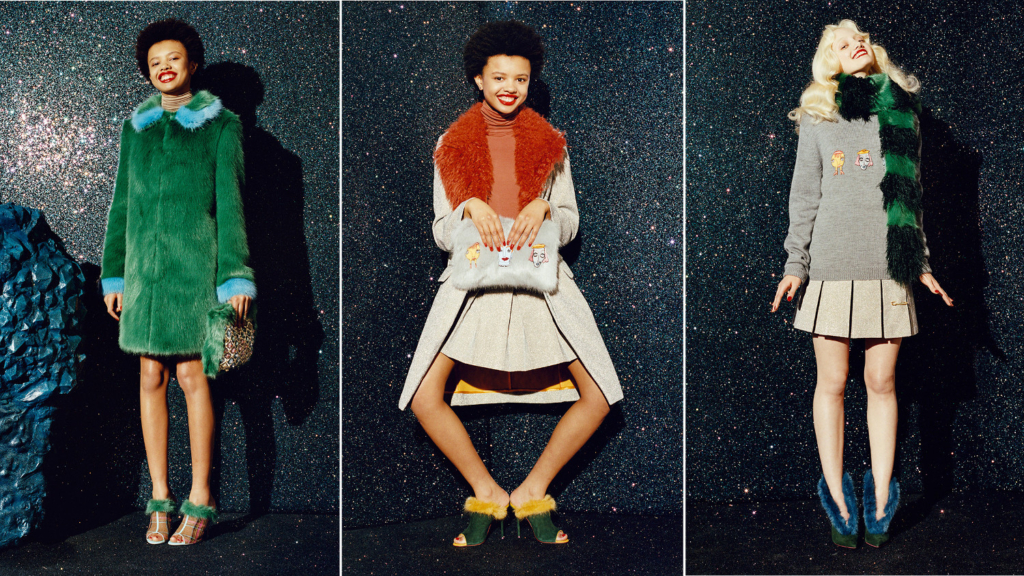 Clearly, what Hannah Weiland would wear overlaps significantly with what trendsetters want to wear. Shrimps designs have been spotted on models, VOGUE contributors, alpha bloggers and Very Important Buyers. It may help that they are, in fact, rather easy to spot, thanks to their screaming palette of primary colours. Weiland explains, "I have always loved colour, and often find myself completely obsessed with certain colour combinations, like for AW15/16 I loved green and blue together. My love of colour definitely originates from my interest in design and art. I will often research the work of my favourite artists and architects to get my colour palette."
In addition to their mood-brightening hues, what really sets fake fur by Shrimps apart is the quality of the material. Weiland, almost by chance, came across a new modacrylic blend that is softer than the polyester traditionally used to emulate animal fur and feels almost like – some even say better than – the real deal.
I don't design based on trends, but more on what I think people would love to wear and that I would wear myself. – Hannah Weiland
However, although her first collections flew off the racks, she isn't planning on becoming a one-trick fashion pony. The autumn/winter collection, which was once again enthusiastically received at a London Fashion Week showcase, features more of the same, as well as knitwear embroidered with badges based on Weiland's doodles. However, the designer's favourite piece for A/W 15/16 is still a coat. "I am most excited for the Bobbin coat," she says. "I love the name and the all-over stripes – it feels very Shrimps."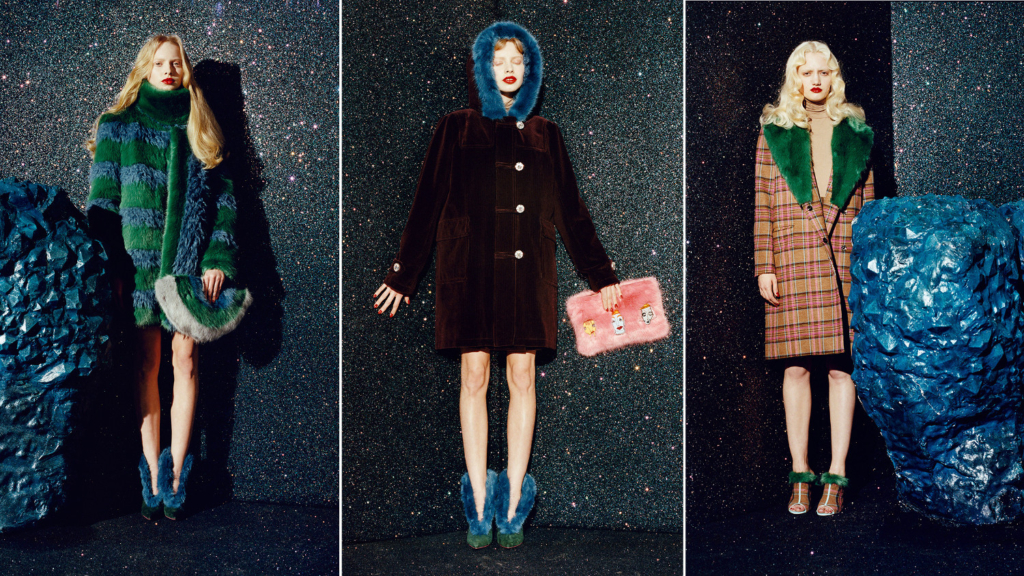 Quirky, cool and colourful… the image of Shrimps is decidedly youthful and irreverent. Or, as Weiland sums it up: "I think having fun with fashion is definitely most important!" But that doesn't mean it's designed with only young women in mind. Asked about her personal style icon, Weiland responds, "My nana… she is 91 years old and is the most stylish, glamorous woman I know."
Article by Fiona Brutscher
Hannah Weiland and her label Shrimps are being heralded as the future of British fashion. What aspect of British fashion most appeals to you?