';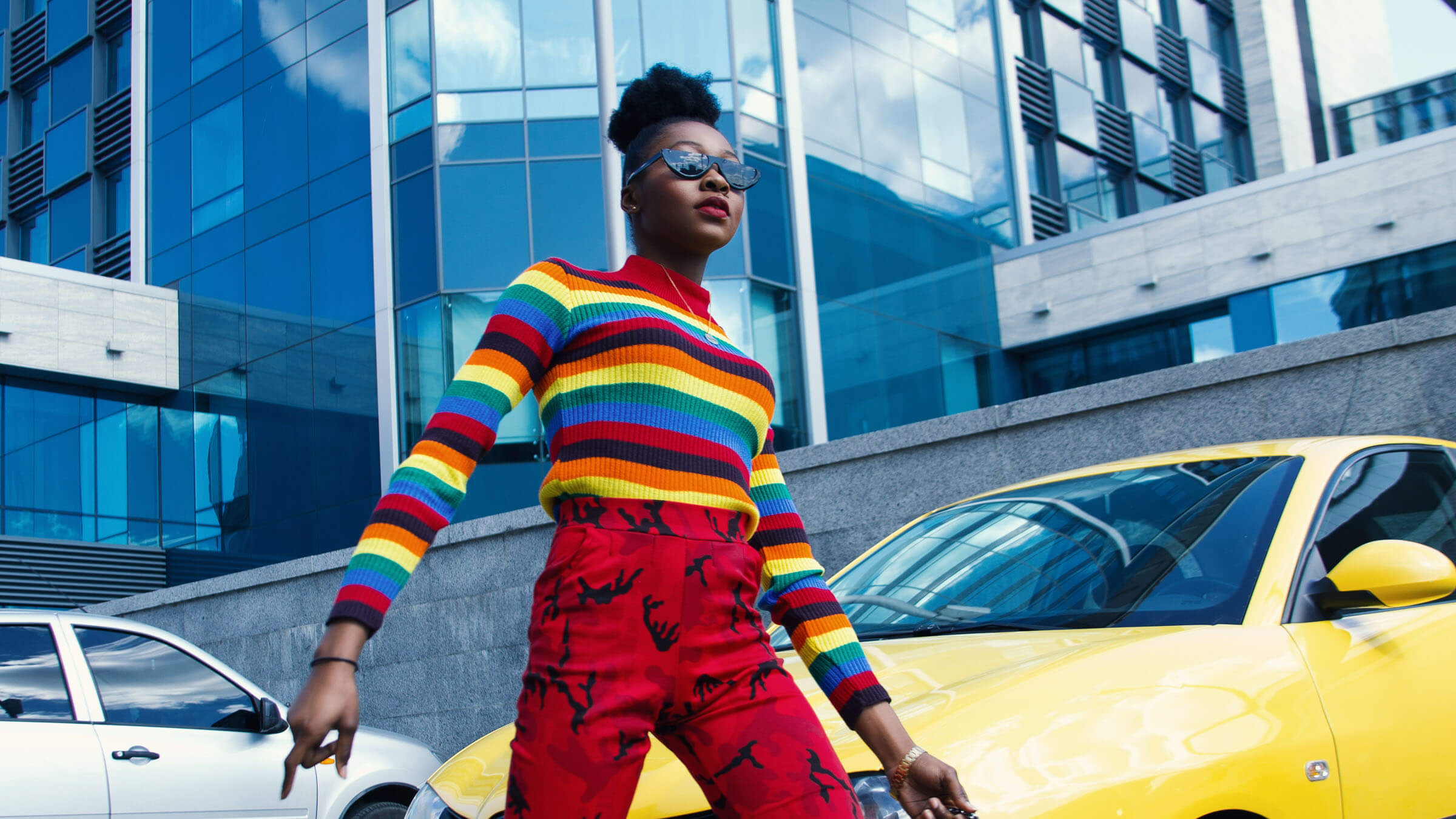 ;
Stylish trends and flattering fits aren't the only things that matter when it comes to looking good: choosing the right colours is also essential. Unfortunately, we often eschew colour in our wardrobes – whether for fear of taking risks, for the ease of wearing neutral shades or simply because we're not sure how to coordinate bright hues – but achieving a colourful balance is easier than it seems. We walk you through the basics of combining colours in your look.
First things first: know your colours.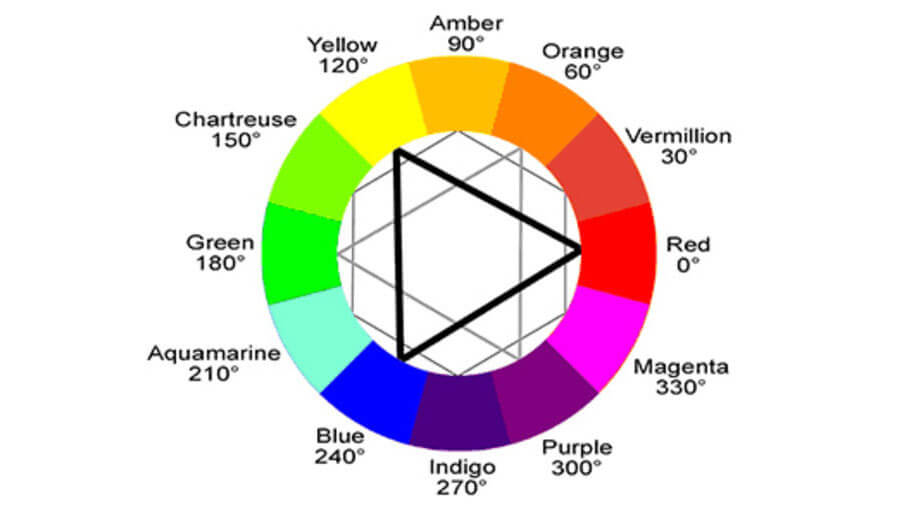 Familiarising yourself with the colour wheel will help you figure out what hues pair best, as well as differentiate between palettes like neutral, warm and cool. Cool colours have bluish undertones and are soothing in nature (e.g. blue, green, purple); they combine well with silver accessories. Evoking heat and energy, warm colours (e.g. red, orange, yellow) are best worn with gold accessories. Neutrals – earthy tones that aren't on the colour wheel, like black, beige and white – are the most versatile and can be worn with anything, thus providing a good base for those who are unsure of what to wear with bright colours.
Monochromatic Colours
Simple yet sophisticated, a monochromatic look involves choosing one base colour for your outfit, and combining garments in varying shades of that colour. We're not just talking about boring black, white or grey: you can put together a spectacular combination from head to toe in other tones, such as burgundy, blue or coral. The key is to choose garments of subtly but distinctively different shades, to avoid looking too matchy-matchy.
Complementary Colours
According to colour theory, complementary colours – ones that pair well together – are located on opposite sides of the colour wheel. Because they are opposites, the combinations are full of contrast and energy; if you find saturated hues too flashy when paired, opt instead for muted tones. Blue and orange are a good example: a blue dress with orange accessories is a winning mix.
Analogous Colours
Analogous colours are neighbours on the colour wheel. As a rule of thumb, you can pick any three colours that sit side-by-side on the wheel and combine them into an outfit; an example of this would be green pants with an aquamarine shirt and a blue jacket. Want to start out simple? Choose one hue to be the dominant colour, with the others simply accentuating it. Easy and reliable, analogous colour combinations have a cheerful, youthful effect while also looking sophisticated and put-together.
Triadic Colours
Choose a colour, and draw a triangle with sides of equal length connecting it to two other colours, e.g. yellow, blue and red, or orange, green and purple. Mixing these colours also generates great contrast, and can be very dynamic if done right. Again, if you don't feel comfortable wearing bright, saturated hues, you can tone down the outfit with softer versions of the colours.
Semi-Complementary Colours
Mixing the concepts of analogous and complementary colours, this is one for the more advanced fashionistas. Choose a colour on the colour wheel, then find its complementary colour (directly across the wheel), as well as the two colours directly next to the complementary colour. Voilà – it's a daring way to mix several colours, but if done well, you'll love the result. An example of this would be to combine garments in yellow, purple, indigo and magenta.
Black & White: The Universal Choice
As explained, black and white are two classic shades that belong to the neutral colour family: that is, they go with everything. Black is perfect for pairing with vivid colours such as red, orange, yellow, chartreuse and magenta, achieving a look that's both bold and polished. For its part, white works well with blue, red and indigo.
Bordeaux: Wearable Wine
A touch of colour with a neutral base will always work …and for once, a bit of "wine" on your outfit will be flattering. This shade of red (also called garnet or burgundy) has been the undisputed queen of street style in recent seasons, and pairs perfectly with neutral colours like grey, white and black, as well as with denim. How about a burgundy blouse with ice-blue jeans? Don't mind if we do!
Pink: Feminine And Chic
A classic colour season after season, rose tones are always lovely, but can veer dangerously close to "childish" if not done well. Elevate the look by pairing pink with a grown-up colour such as grey (a great style for blondes), to which you can also add other pastel colours for a smart daytime outfit. A riskier (but very stylish) option is to combine pink with red – a surefire way to grab some attention! Rosy colours also mix well with burgundy and black, which add a more mature, professional element to the ensemble.
Orange: Energy And Personality
If the designer catwalks are any indication, orange will be one of the star colours of the 2018/19 autumn and winter season. It's a risky colour, for sure, but it can be a standout success if you know how to use it – especially for brunettes. In addition to the obvious combination with black and white, which provide harmony and balance, orange pairs well with various shades of blue and purple. If you dare to wear this on-trend tone, you won't regret it.
Yellow: The New Black
Yellow often gets a bad rap, but there are ways to rock it without looking like Big Bird. The key is to use it small doses as an accent piece, for example using bold yellow accessories that will make a statement, but won't overwhelm your outfit. Also, if you like to dress in layers, yellow is great for highlighting the other colours you wear; try adding a yellow scarf or a yellow shirt under a cardigan in a more muted tone. Yellow goes well with white, black and grey, but is best complemented by cool tones like blue.
Green: A Fashion Chameleon
Green, in all its stunning shades, is a versatile colour that's suitable for a variety of occasions. Darker shades, such as pine or emerald green, are perfect for elegant outfits and evening affairs, whereas lighter shades, like mint green, are ideal for day looks and more informal situations. Play with your outfit, combining green with mustard yellow, chartreuse, purple, vermillion or various shades of blue, its complementary colour. For a chic nighttime look, pair green with black, beige and silver accessories – you'll shine like a jewel!
Blue: A Wardrobe Essential
Whether sky blue for summer or navy blue in winter, no closet would be complete without this colour. Like black and grey, blue is very versatile, able to coordinate with a wide range of other hues depending on the occasion or time of year. When in doubt, pair with white or combine with the full range of warm tones, from red to orange, yellow and pink.