';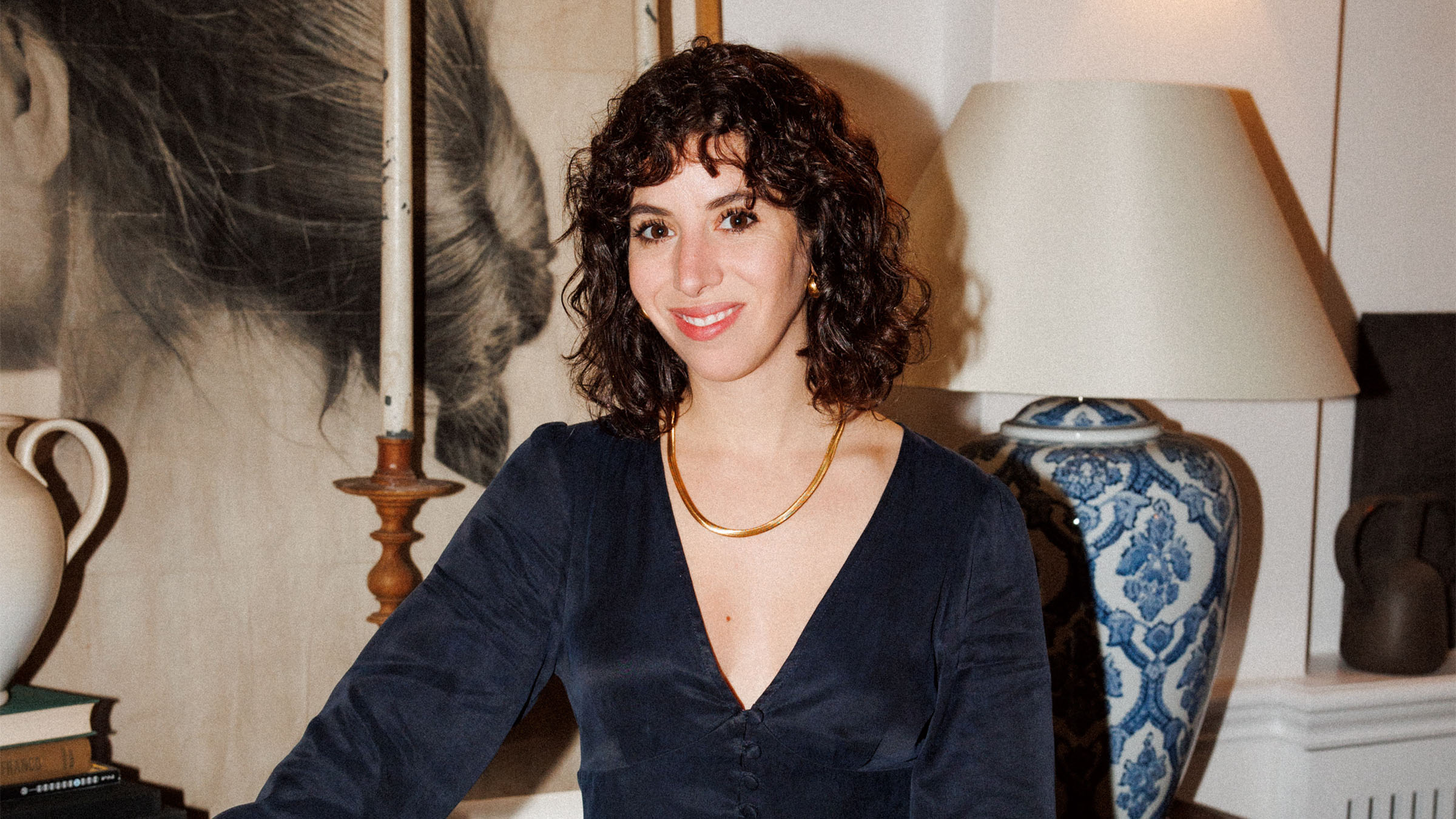 Standing at the intersection of style, sustainability and conscious consumption, Casa Raki is the swimwear and resort wear brand founded by Josefina Alazraki, a visionary fashion photographer turned designer from Argentina. With a focus on minimalist aesthetics and clean lines, Casa Raki offers a refreshing alternative to the usual seasonal frills and florals, making this sophisticated label a perfect fit for those seeking to adopt a timeless summer look. We chat with Josefina about the brand's focus on sustainability, as well as her proclivity towards a comfortable, sleek aesthetic. Read on to find out what she has to say. 
Amex Essentials: You previously worked with Net-A-Porter as a photographer. How did that experience influence Casa Raki?
Josefina Alazraki: I was always in contact with garments of all kinds, from many brands, and a lot of information too, you know? What things sold, what things did not sell, why they were returned… That gives you a vast knowledge of clothing, of what tailoring is, what good quality is. I feel like it educated me quite a bit on what I wanted the brand to be before I opened it.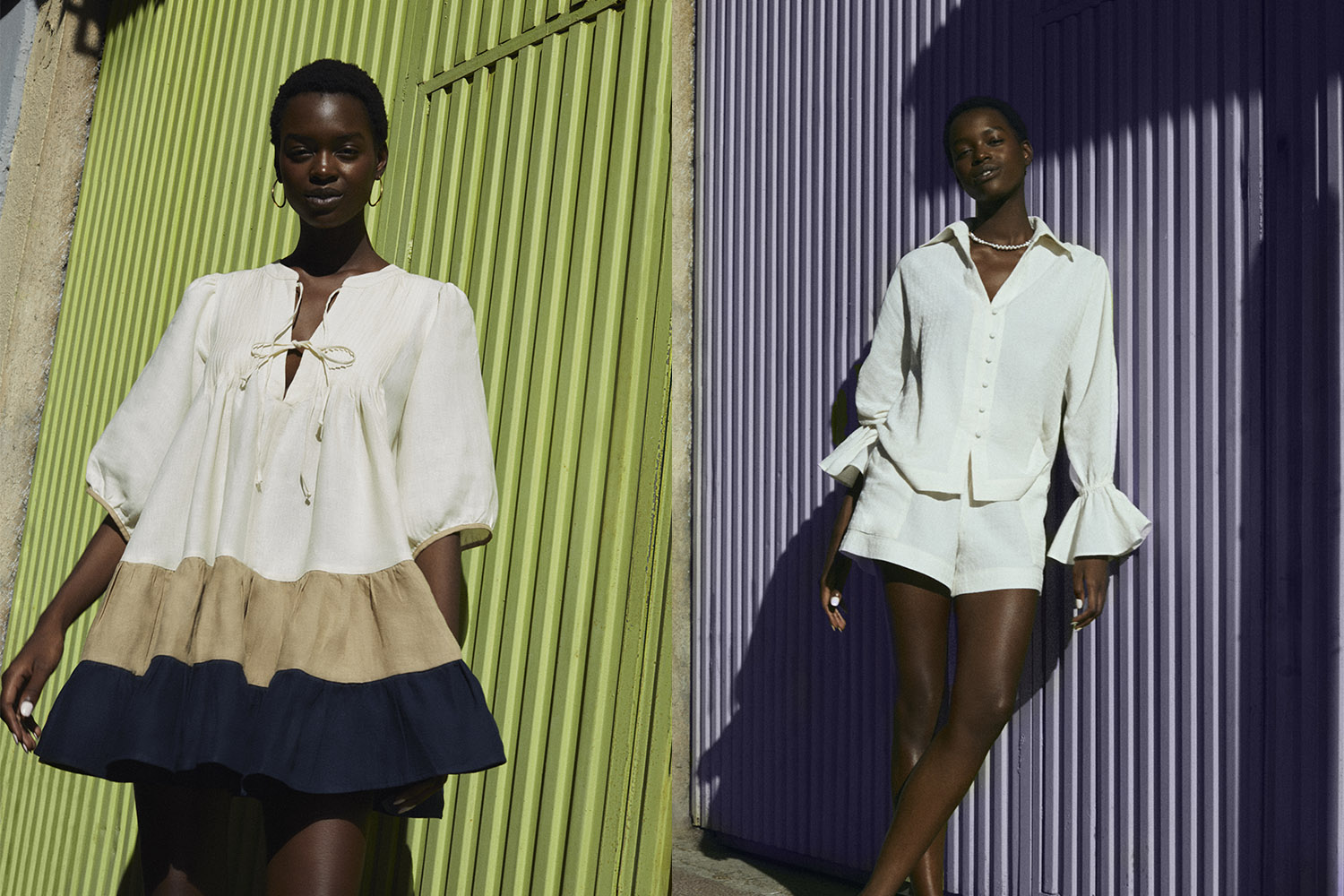 You were born in Argentina, your garments are manufactured in Portugal, and your brand is based out of London. How do these different cultures influence the label?
We design with Latin America in mind. Generally, the creative process leans towards finding cities, places or nature reserves in South America that inspire me. That's when I started to investigate the colour palette, what is used in those places, different silhouettes, always maintaining a very Latin American vision. 
Later, because of a logistics issue more than anything, I decided to produce in Europe. It is much closer [to where I am based in London] – and allows the brand to be more sustainable. Producing in Latin America and shipping to the UK is very expensive, but it also requires a lot of planes, a lot of carbon offset that doesn't make sense. Always keeping sustainability in mind, we look for places, like factories, that respect certain standards and that have sustainability and ethics seals, the same with fabrics. 
Sustainability is important to you and your brand. Can you share with us which sustainable practices you implement to make your products eco-friendly?
When I started the brand in 2018, sustainability was not as big a deal as now, and it also seemed to me that there was a hole in the market, so to speak. There were few luxury swimwear brands doing anything sustainable. So I did a lot of research on fabrics, and that's where I ended up with Econyl; it's a fabric that everyone now uses, but at the time, in 2018, it was very new. It's made of plastic from bottles – waste that is otherwise thrown into the ocean – which is recycled to make a type of nylon. There began the idea of founding Casa Raki, with a pillar of using sustainable fabrics, as well as labels, everything. We try as much as possible to respect that.
As a small brand, it is sometimes very complicated, because obviously you have to think about costs, but as much as we can, we always try to save as much as possible on shipping, send less plastic, and use boxes made of recyclable material. Now we are also trying to implement biodegradable bags that you can choose at checkout for free. So instead of receiving a package that is perhaps more fancy, you receive a bag that will decompose after it's thrown away. We are always trying to see how we can implement sustainable practices – that is the challenge of every day.
Resort wear typically leans towards cheerful prints and a colourful aesthetic, yet Casa Raki is more minimal. Why is that? 
I was tired of seeing this saturation of prints and patterns. It always seemed to me that everything was very seasonal. I was thinking wow, you invest a lot in a dress and maybe you wear it twice, and you're not going to wear it again because the pattern is out of fashion or you've already worn it to a specific event. I love many of the designs my competitors do, but I was thinking about how to create something that is timeless, that you can have in your closet and take it out for 10, 12, 14 years, and not think that it has gone out of style.
That was the basis of Casa Raki: timelessness. How nice to have linen trousers that you can wear non-stop day or night, to go to work, to go out in Ibiza, for whatever you want. It's very utilitarian. 
Why did you choose to make resort wear, specifically? 
The beach is one of the places I like the most in the world. I always thought I wanted a swimwear brand, a brand that could take me to the beach, go on vacation. I always think that is when a woman is at her prettiest, her proudest. I liked the idea of creating a product for the moment in which you are at your happiest.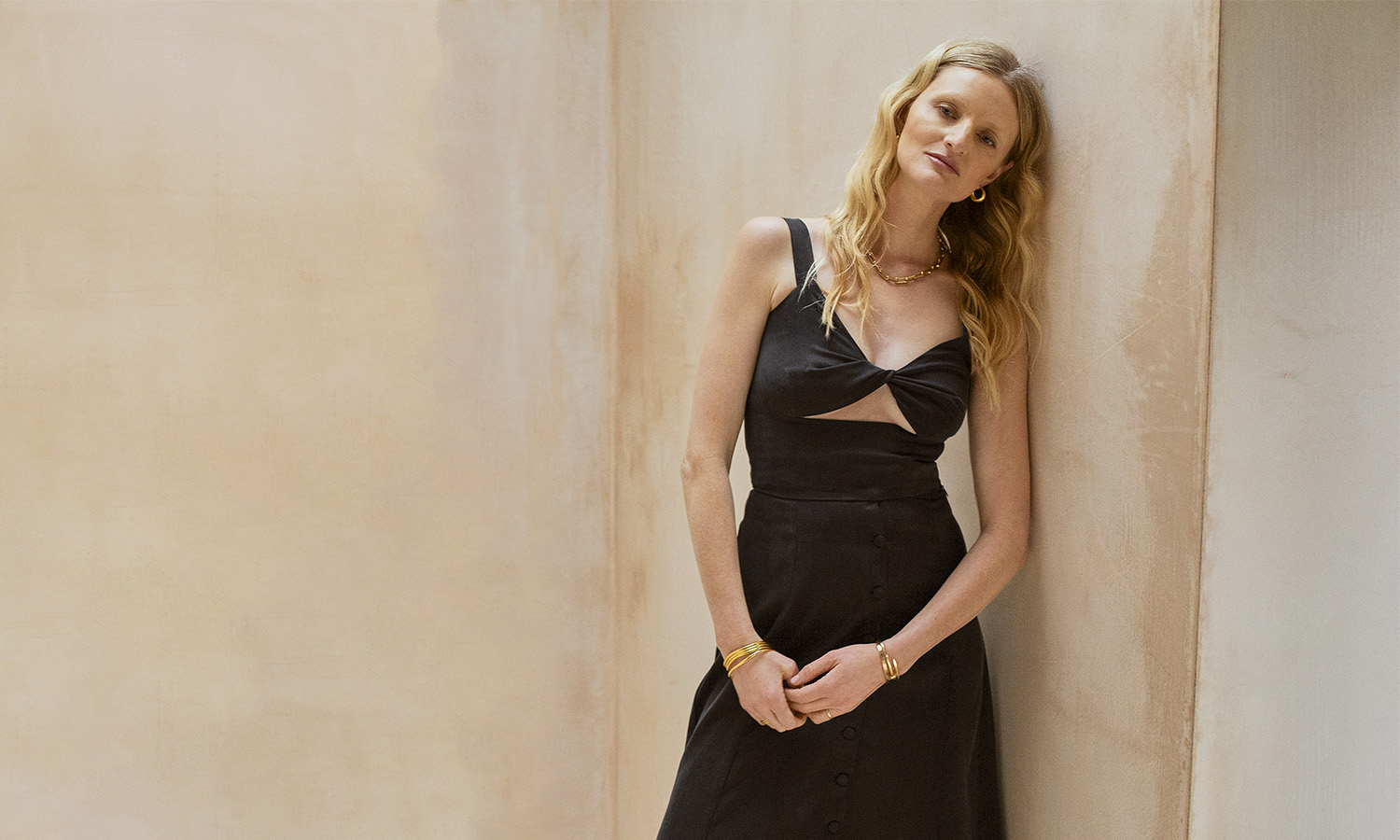 What are the inspirations behind your designs?
What we are inspired by varies a bit, and I feel that the brand also has its cycles. There are moments in which perhaps I am a little more conservative, and then I make more conservative pieces. Suddenly, there are moments in my life when I feel a little sexier, a little more aligned with my roots in Latin America. It also depends a bit on what I'm feeling from season to season.
How would you describe the person who wears Casa Raki?
It's very interesting, when I started the brand I always imagined a person my age, but as time passed, we began to discover that our customer is actually an older woman, a woman almost 40, 50 in many cases. She is a working woman who likes good quality and well-fitting pieces; we have many customers who come back for the same silhouette in different colours. She is an elegant woman who is not afraid to dress a bit masculine, for example in our more baggy items. 
Above all things, I think she is a woman who prioritises comfort. All our pieces have that element in common, they are comfortable.
You recently teamed up with photographer Candice Lake to craft a capsule collection of summer separates. Walk us through the collaboration process.
We designed it together, we had a great time making it. She has a style that I really like, she's a Casa Raki woman. She really likes tailoring and so do I, and she led me to some more masculine designs than I was used to. I love the collection that we did together, because we were both designing pieces that we want to wear. For the first time, I was so aligned with someone that everything she proposed to me seemed like pieces that I would wear, and so would she. She is super creative and a pleasure to work with.
What advice would you give new designers wanting to branch out on their own? 
The beginning is always difficult. The first two years are very difficult, well, two or more years, whatever it takes until you more or less break even. But don't give up, try to persist, and if you really believe that what you are doing is incredible and that there is a place for that product in the world, keep going. If you love it so much, maybe it is.
In your opinion, what must a solid summer capsule wardrobe include? 
A linen trouser, for sure. I am big on co-ords, I really like shirts and trousers, shorts and shirts. Things that go together. I really like the combination of the same linen in different pieces, and that is also something that, as a brand, we have become known for. Not because of our dresses, which is also another thing. There is a saturation in the resort wear market: they all sell a lot of dresses. We are the opposite, we became more like that brand that people go to for their shorts, and perhaps more utilitarian clothing.
I feel comfortable in trousers or shorts and shirts, so I like to take that to a sophisticated place, to a cool place, to a place where you can feel that you are super-cute and well-dressed.
Speaking of linen, what is it like working with this material? 
I had a hard time finding good quality linen that was also sustainable. I dug around a lot until I found one that was perfect, that I liked the weight, I liked the quality. On the one hand, it is somewhat complicated, because it takes a long time to make. Perhaps the most traditional linens are produced in two weeks, while ours take between 10 and 12 weeks to produce, but also because it is dyed in a sustainable way. It has a whole background that makes it more complex, but it is of very good quality. 
Linen, for me, is the noblest fabric there is. At the end of its life cycle, it breaks down faster than cotton – or polyester, which never degrades. Then there are its wearable properties: it keeps you cool, it does not conduct heat, it is spectacular for summer.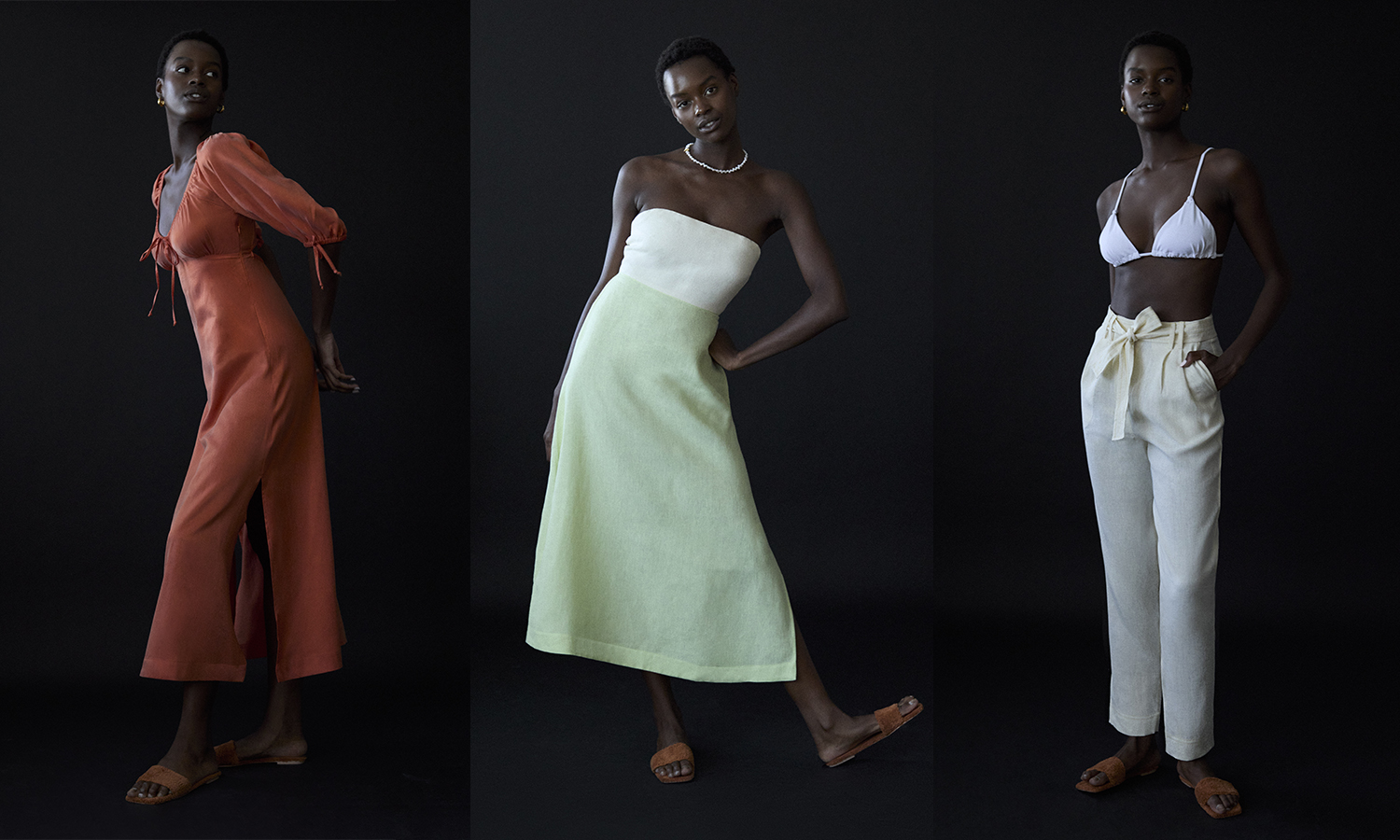 As a young brand, how do you define luxury?
For me, luxury has more to do with timelessness and quality. It is always very important that the pieces, if you are going to call yourself a luxury brand, are of a very noble and very good quality. That, for me, is luxury. 
I don't associate it with trends. I start thinking, for example, about luxury handbags, and for me a luxury handbag is one that you can have in your closet for 50 years; you will have made an investment in something great. I think the same with Casa Raki, I think that when you buy our linen, it is an investment. It is a good quality product that you will have for years.
What's next for Casa Raki?
This year, for the first time, we are considering launching a fall season, which is something I would never have thought of for a resort wear brand. We're trying to launch our best-sellers in winter fabrics and explore that market. I'm also looking forward to doing collaborations with South American brands, and trying to bring a little more of South America to this side of the world.