';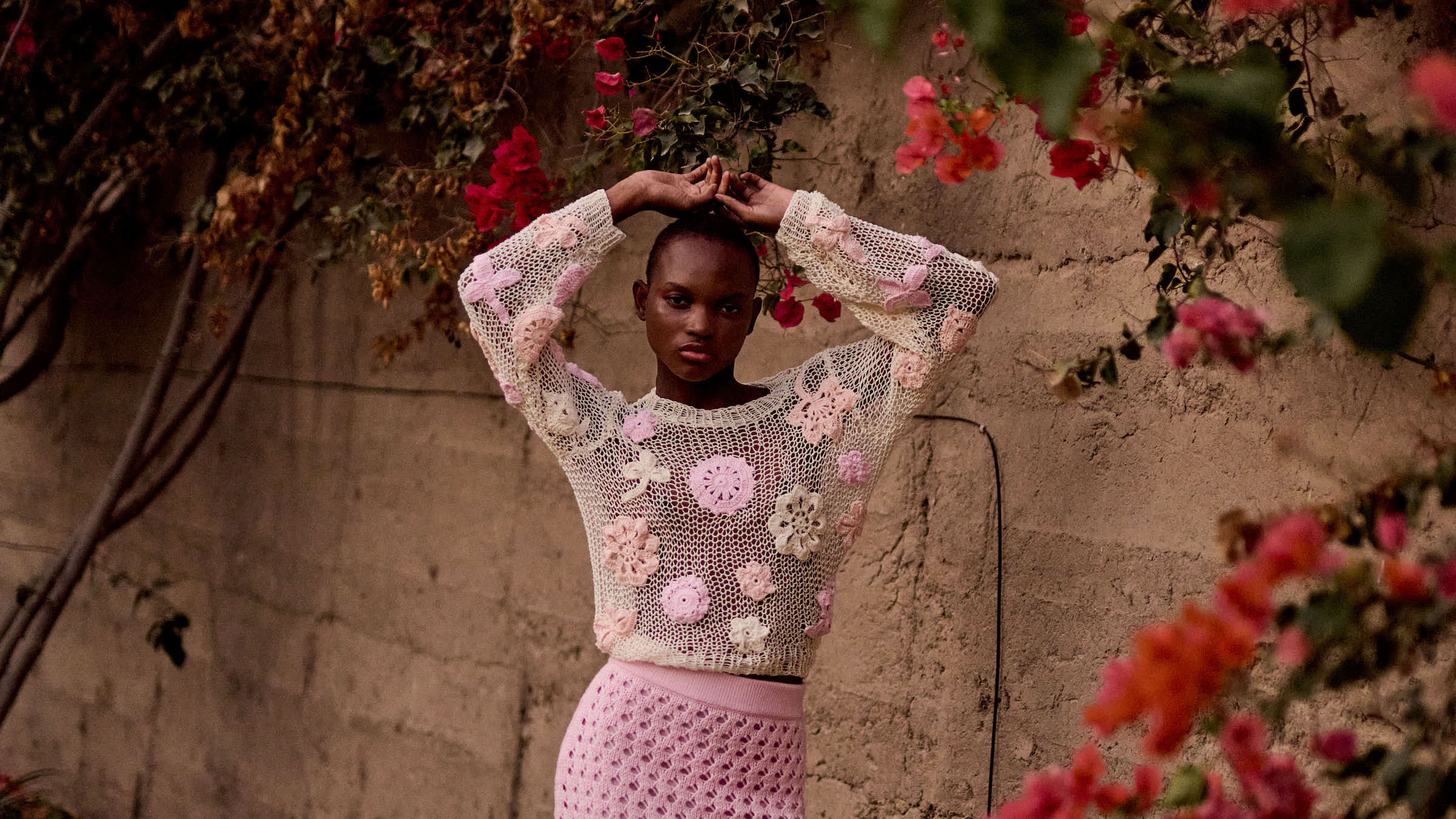 It was a chance meeting that brought Peruvian designer Adriana Cachay and Danish designer Laerke Skyum together, sparking the creation of a unique fashion label that fuses Scandinavian minimalism with traditional Peruvian knitwear techniques. 
Launched in 2009, AYNI is an impact-driven brand that emphasises socio-economic initiatives and aims to blend a future-driven business (as they themselves call it) with the creation of exquisite prêt-à-porter garments. Working with high-quality, responsibly sourced and sustainably treated materials like alpaca wool, as well as ensuring fair wages for workers, Cachay and Skyum have forged a brand that stands out as much for its ethics as for its aesthetics. 
Here, we speak to the founder-designer duo to get their insights on sustainable fashion and design inspiration, as well as upcoming projects and more.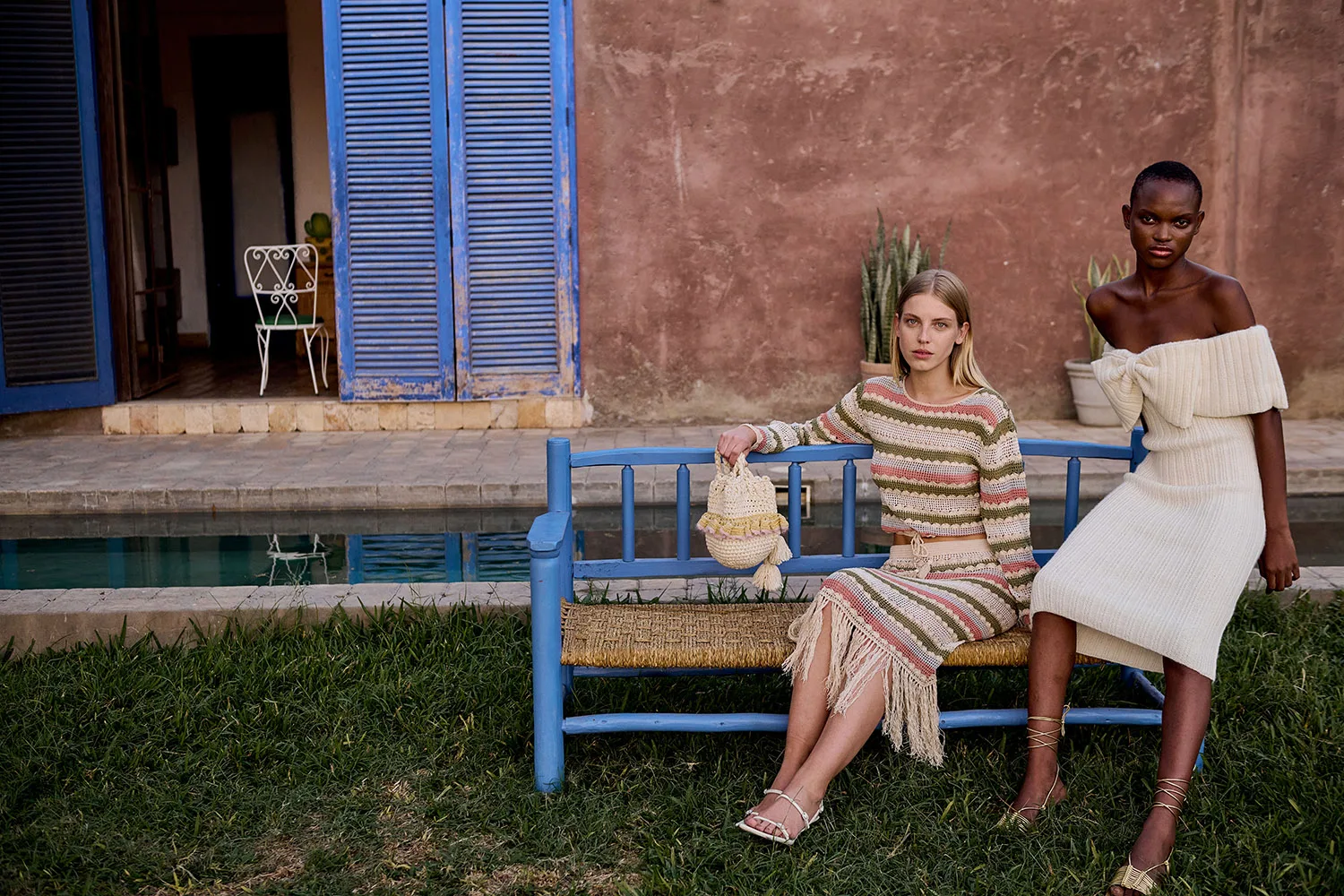 Tell us: where do you get your inspiration? Where do you start when setting out to design a new collection?
Adriana: We find inspiration in our surroundings. This often means both nature and art in Peru and Denmark, as well as our everyday world. And discovering new places and cultures when travelling. 
Laerke: To me, Peru is an unlimited source of inspiration, and combined with Danish and Scandinavian design tradition and aesthetics, the collections come to life, often including elements of nature, cultures, places or simply colours, shapes and textures. 
Fashion is a powerful tool for expressing your values and opinions, as well as your personality – and therefore we often encourage you to "wear your values." – Adriana Cachay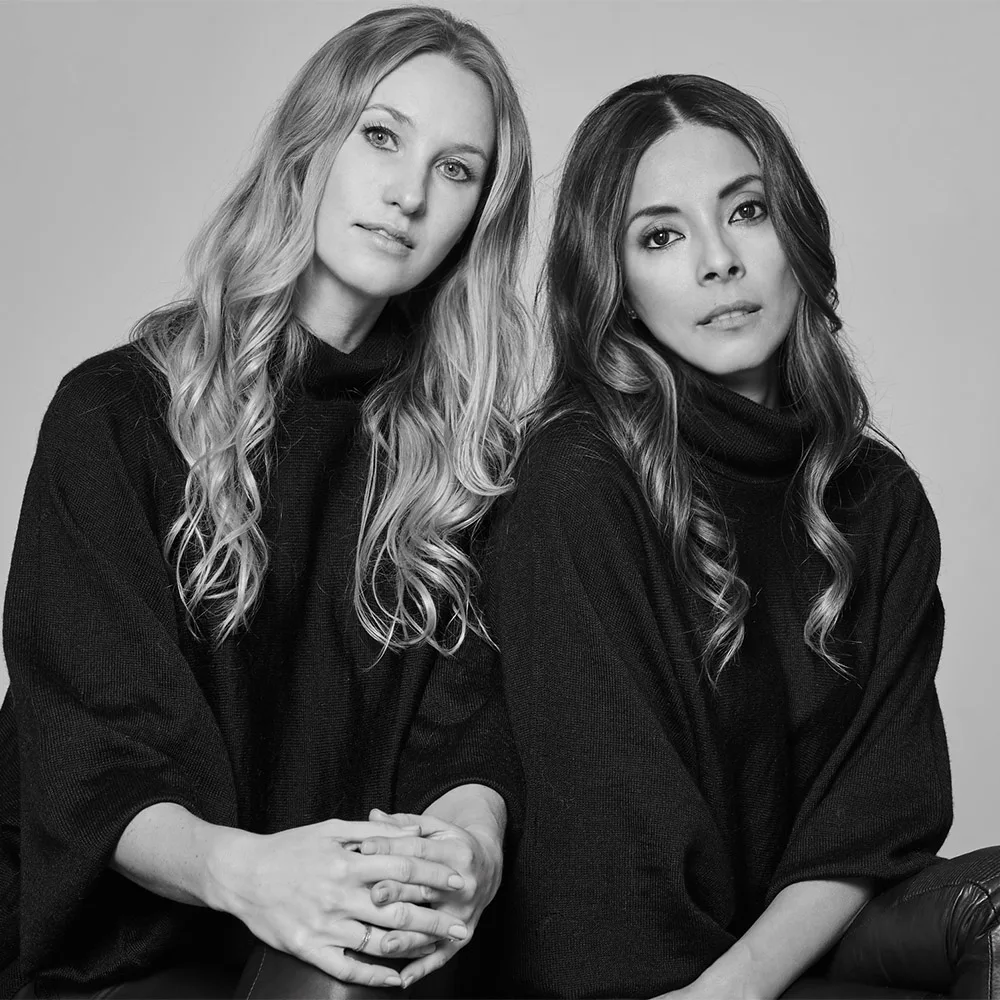 You both built this company from the ground up. What are the biggest challenges you've faced? 
Adriana: Hmmm, the list is long, and new ones occur every day in our world as social entrepreneurs. In Peru we don't have many references for fashion brands who have made it internationally. We've had to learn the hard way and build our own experience doing business in Peru, which in many ways can be very different from other places or business environments, especially in our industry. The work and collaboration with artisans is in every way rewarding, but also challenging and a great responsibility. We find drive and motivation in it, but at times it also weighs on our shoulders. 
The last few years have also brought new challenges in Peru due to Covid and social, economic and political crises. That's also something we've had to navigate, and especially as a company that puts our people first, it has been financially challenging. 
Laerke: Both of us have a very entrepreneurial spirit. Being able to delegate and focus on the core of our business, particularly when inspired to engage in other activities, is also something we have learned with time and experience. I think we're still learning how to balance our professional and personal lives, but luckily we're both super passionate about what we do. And when you love what you do, you don't have to work a single day in your life… right?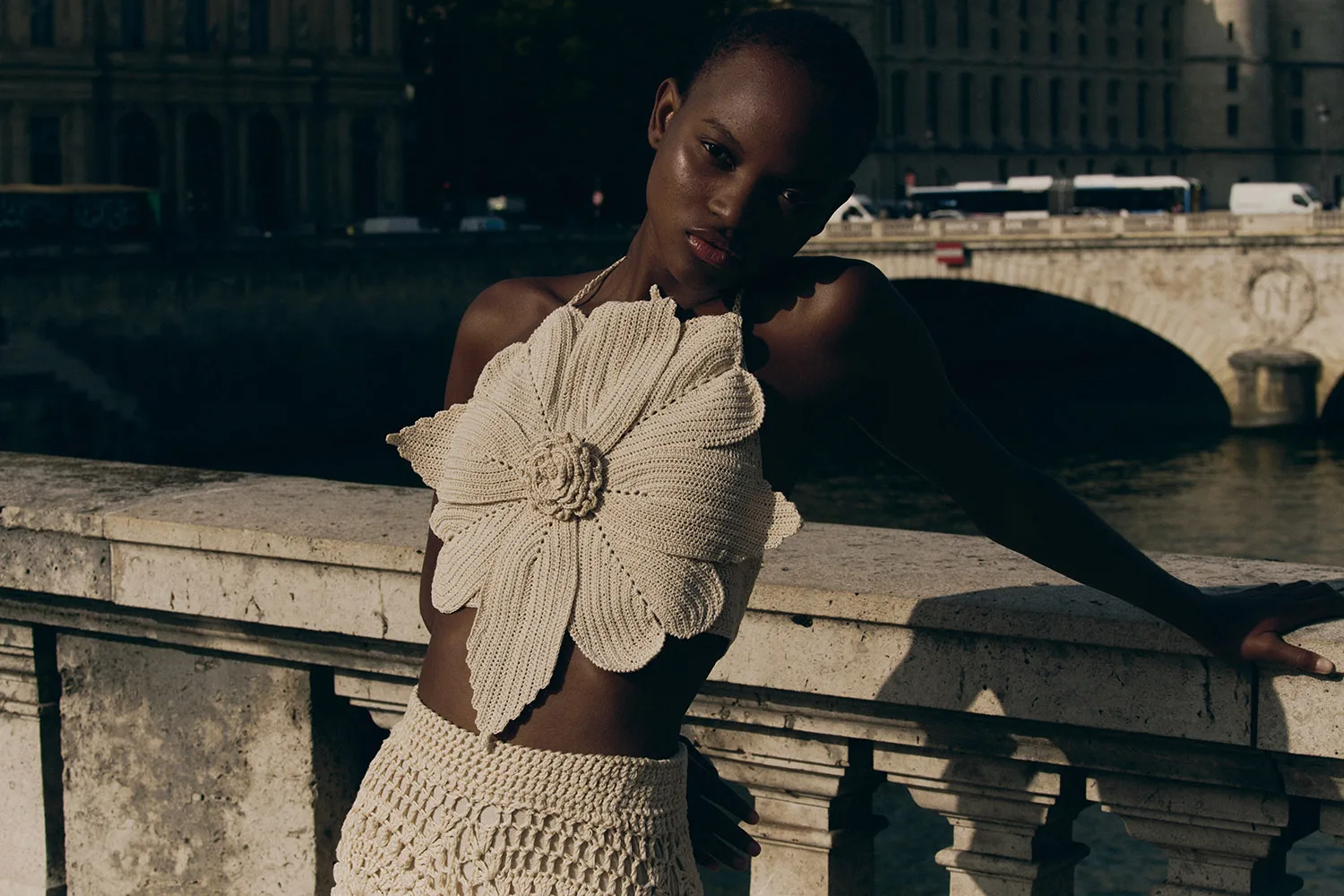 To you, what makes a truly good piece of clothing?
Laerke: The combination of design, quality and the story behind it. In the end, it's also just the feeling and language of the finished product that needs to speak to me.
…and what gets an AYNI garment its final seal of approval?
Adriana: The entire design and production team are very detail-oriented, and each product goes through a meticulous process before joining the final collection. It has to comply with quality standards in both look and feel, as well as the fit. It has to be perfect, not only aesthetically pleasing but also versatile and functional. Each piece in a collection is part of a story and concept, designed to complement the others. If a piece does not "fit", it will be edited out.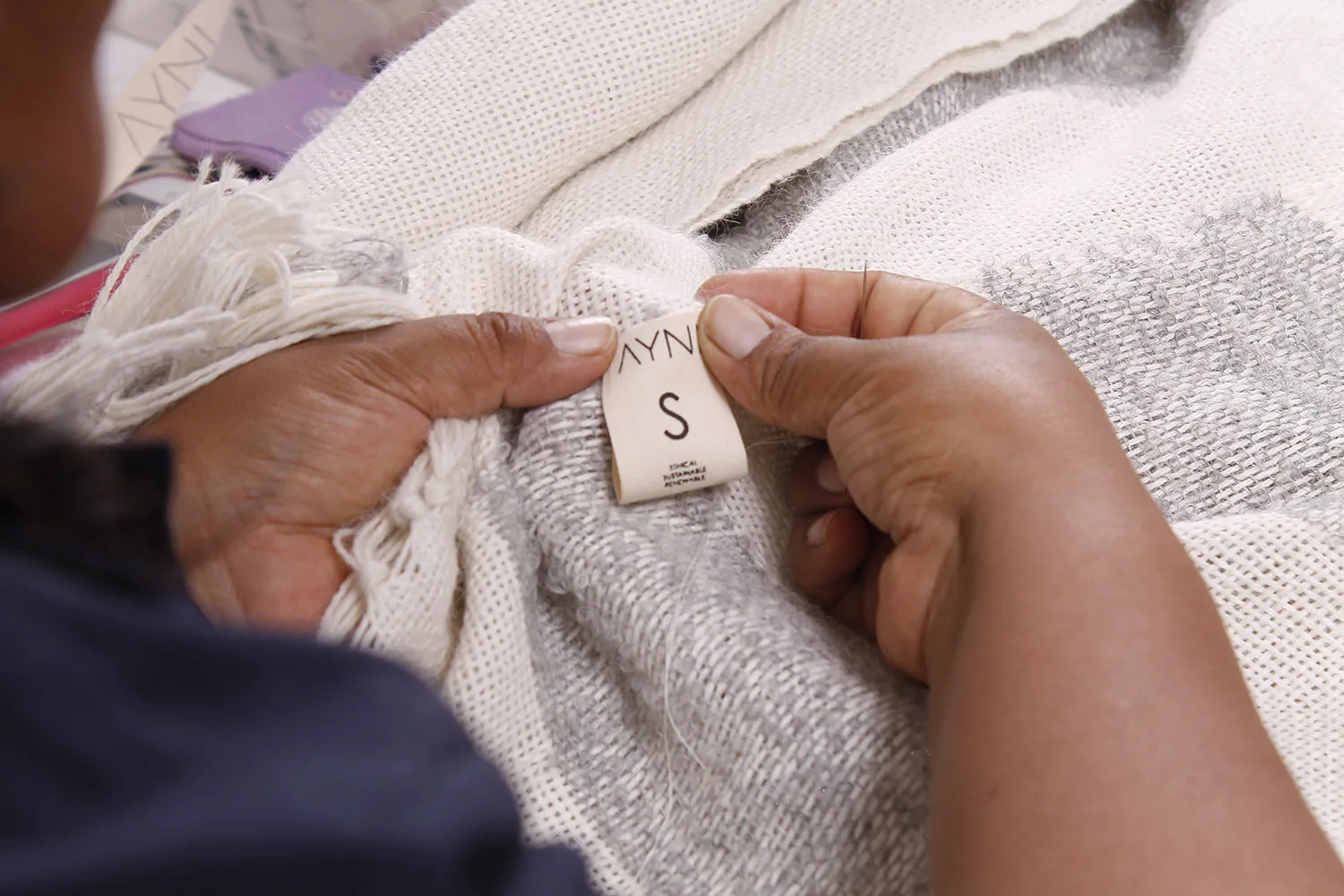 After all these years, how have your goals for AYNI evolved?
Adriana: Our vision is that AYNI will become a universe of hygge and heritage, embracing the essence of Danish quality design and life philosophy combined with the craftsmanship and colour of Peruvian culture. We hope to continue promoting our concept of honest luxury and tailormade storytelling in a broader perspective. 
Laerke: Little did we know of the enormous challenge, but also potential, that we were facing when we started playing around with the idea of the company years ago. But we have always known that we wanted to make a business with purpose. And a scalable one that would have the potential to grow both locally and internationally. We truly believe that AYNI has the potential to become part of a larger organisation, including different lines of both business and social impact programs and projects. 
AYNI is all about ethical consumption. What advice do you have for readers looking to live and consume more sustainably?
Laerke: Like with most things in life… Start small but dream big, and don't expect to be 100% sustainable or responsible all of the time, but aim to be a little bit more so every day. Choose your focus points and be consistent with that. 
Adriana: We encourage conscious consumption and informed choice by asking questions about the origin and value chain of the products that you consume. For us, the focus is primarily on the socio-economic impact that our brand creates, but it's also essential for us to create products that are both durable and timeless in design so that you can wear it with joy today, and give it to someone dear tomorrow. Garments that add value over time. Invest in wardrobe staples that can last, and buy fewer items but ones of good quality. That's a good starting point if you want to "wear your values"!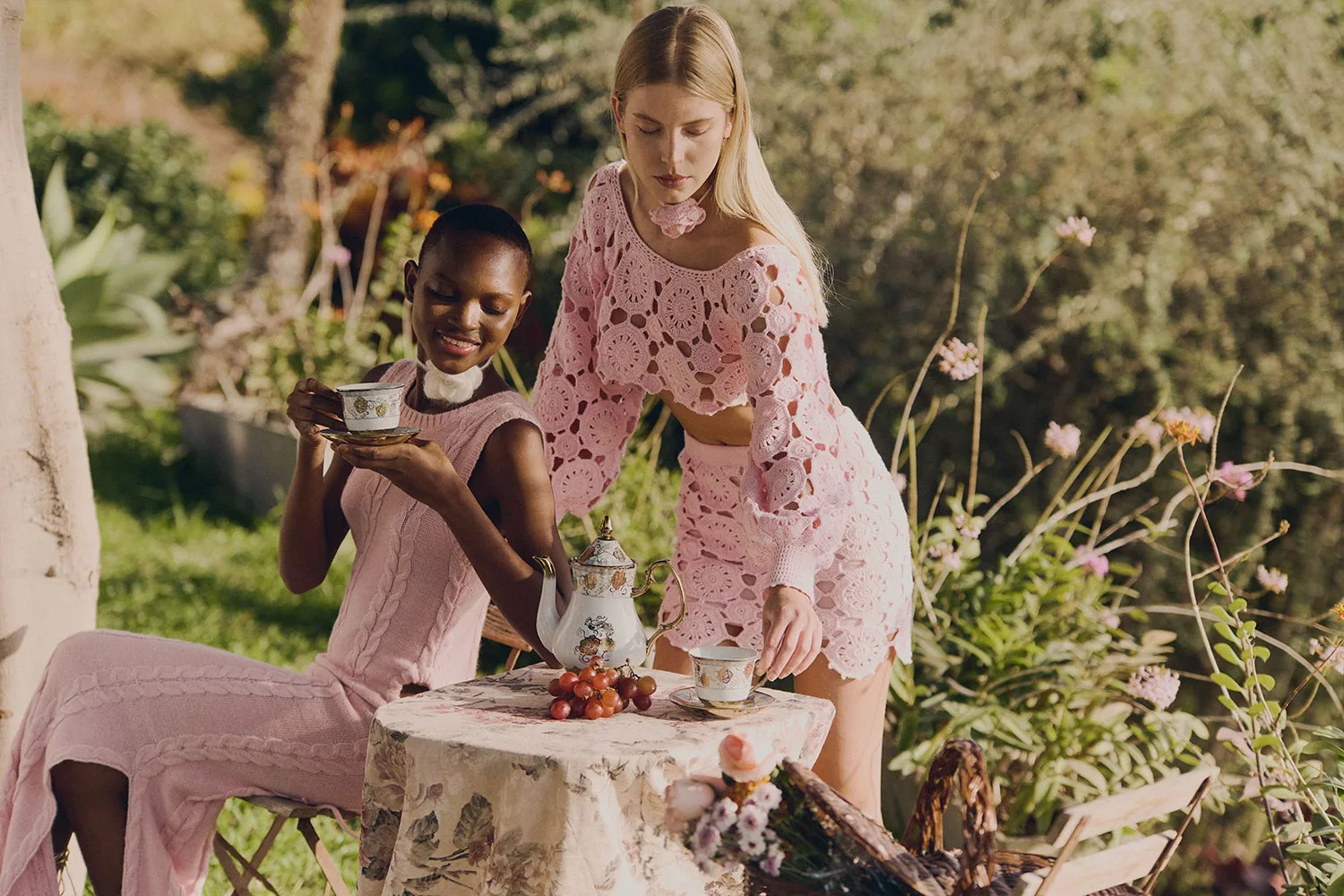 Do you each have a favourite AYNI piece?
Adriana: I absolutely love the Sonqo sweater and Sonqollay cardigan that has become a hero piece in our collections and, to me, is a key item all season, every season. I like to pair it with a classic knit skirt, like the Kuychi skirt that goes with everything. 
Laerke: I have a special love for crochet and twin sets, like our Yawuni skirt and Zeida top, or the Alissa top and Kukuli skirt that can be styled in so many ways and transit well from day to night, in all seasons. The Kiwi sweater is also one of my absolute favourite hero pieces that, to me, showcases both the softness of the alpaca and the detail work with the embroidery. 
Can you give us a sneak peek into any upcoming collections or projects you're excited about?
Laerke: We have just started the creative process and development for our upcoming fall/winter collection to be presented in February or March, and we can already say that it will include both essentials and masterpieces, as well as exciting novelty with a collab.
Adriana: For fall, we're also excited about a new collab with renowned organisations such as Le Spot Net, with upcoming events in Copenhagen and Paris. And we can't wait to go to Santo Domingo in November for the Latin American Fashion Awards, where we're finalists in the category for Best Artisanal Project of the year.