';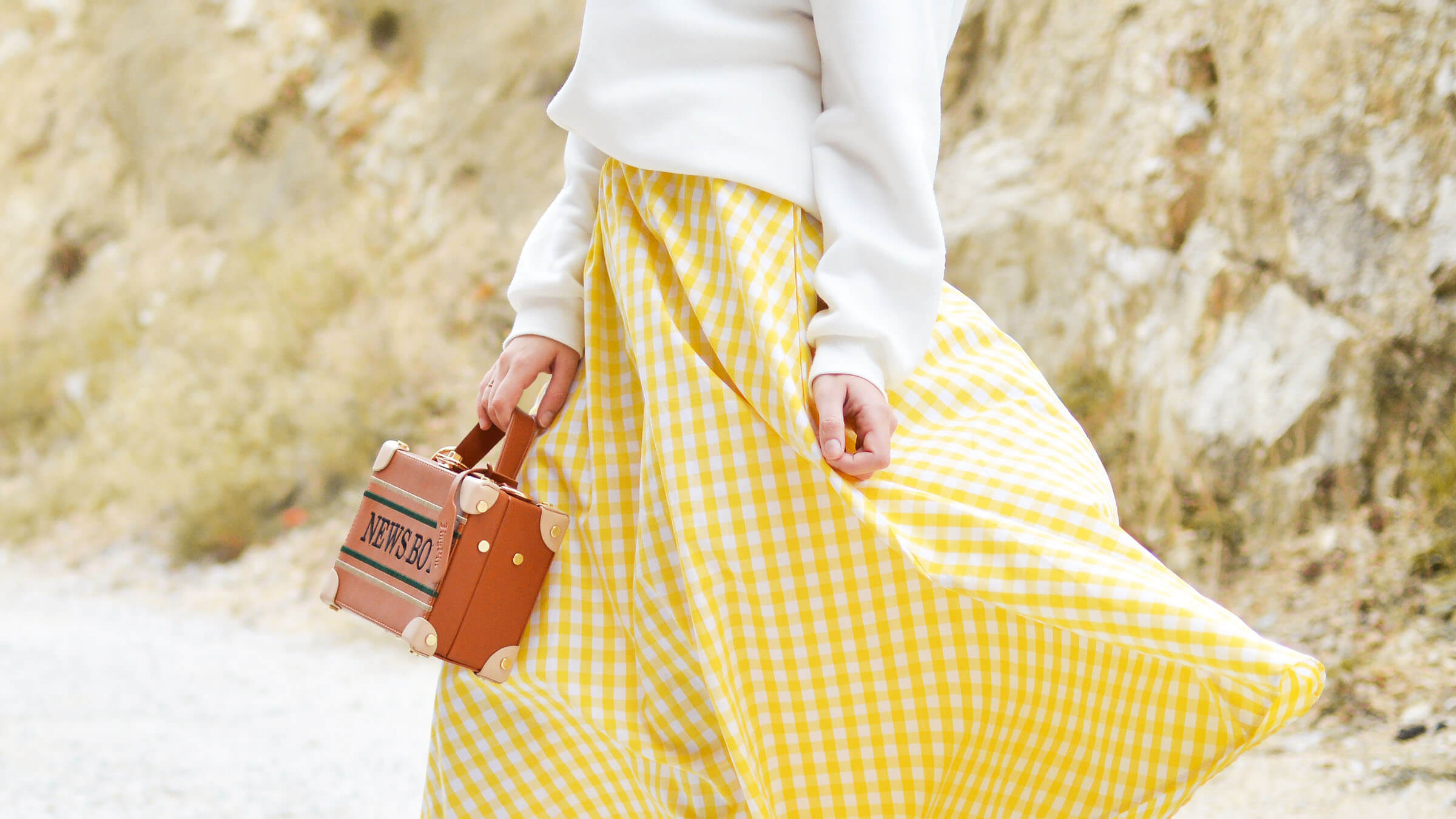 ;
Fashion is a faithful mirror of societal change– and the skirt has one of the most telling reflections of all.
First appearing in ancient times, and evolving over the years with various cuts, silhouettes, materials, prints and lengths, the skirt has adapted to social changes across the centuries – and, in the case of the miniskirt, has even stood as an icon of cultural revolution.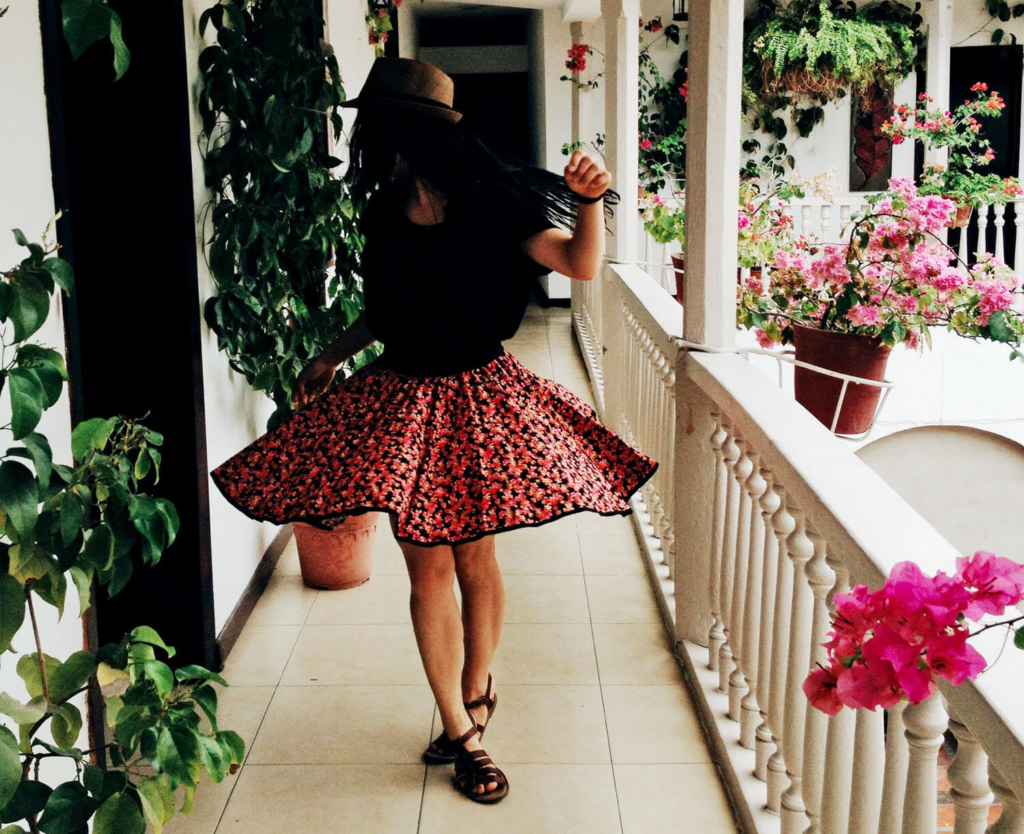 Skirts are no longer just a symbol of femininity, they're also a vehicle for comfort and a statement of personal style. Unlike in the past, women today have the freedom to not wear a skirt at all, but if they so choose, they have a wide range of styles at their disposal – from pleated to pencil, A-line to asymmetrical. Let's take a historical look at this groundbreaking garment, and talk about how to pick a skirt that suits your personality – and wear it with confidence.
The Skirt: A History
A simple and basic garment, some form of what we would call a skirt was worn in prehistoric cultures by both men and women to protect themselves from the cold and inclement weather. Later, societies like the Persians, Sumerians, Romans and Egyptians were adapting skirts to their cultures and lifestyles, adding embellishments to the design. The Egyptians, for example, created pleats; and while the men wore their skirts above the knee, the women wore them down to the ankle, fitted to the waist and secured with suspenders.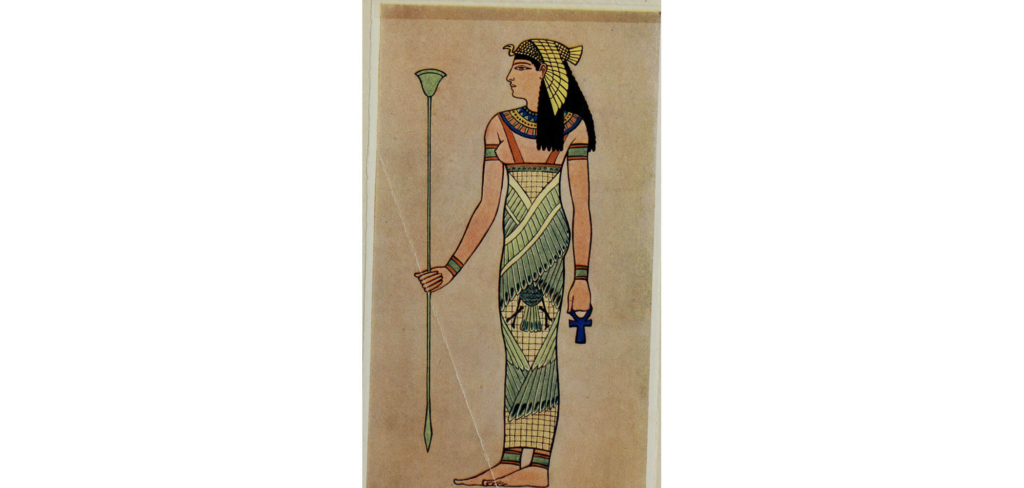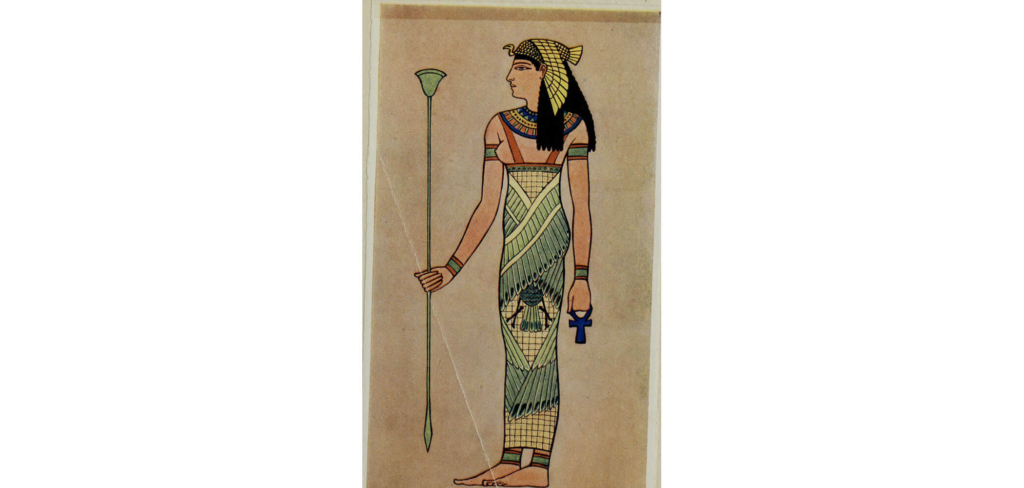 [Photo via Wikimedia Commons]
At the time of Emperor Constantine in the Roman Empire, the skirt became a staple for men of every social status, from the emperor to his soldiers whose skirts featured wide leather flaps.
In the Middle Ages, skirts were generally very high-waisted, running all the way from the bust to the ankles, and made from heavy materials in dark colours. Eventually, between the 17th and 18th centuries, volume was added in the form of hoops which, in addition to the use of corsets, gave the appearance of an extremely thin waist. The late 19th century would see silhouettes narrow again, gathered at the back into a bustle, while the introduction of the rainy daisy skirt in the 1890s – with an unprecedented length 6 inches off the ground – allowed for more freedom of movement and influenced the introduction of shorter hemlines in later decades.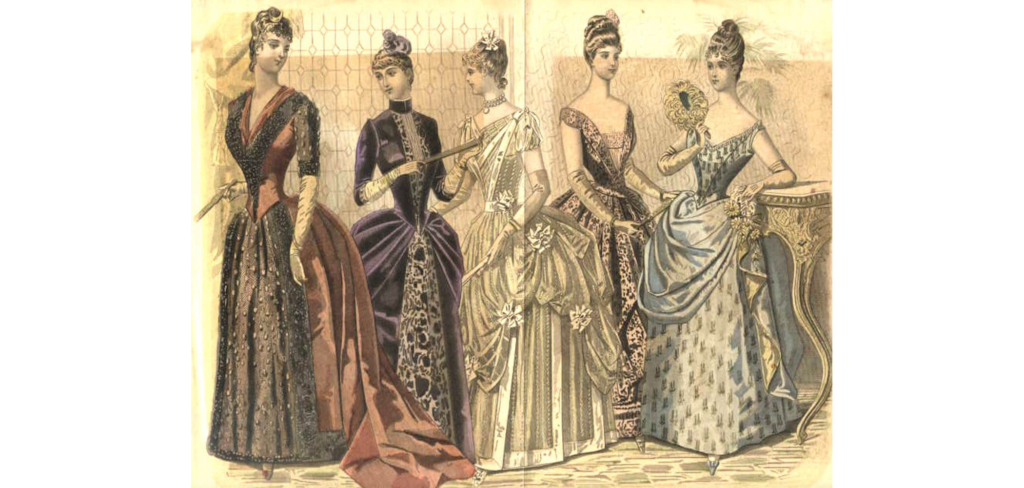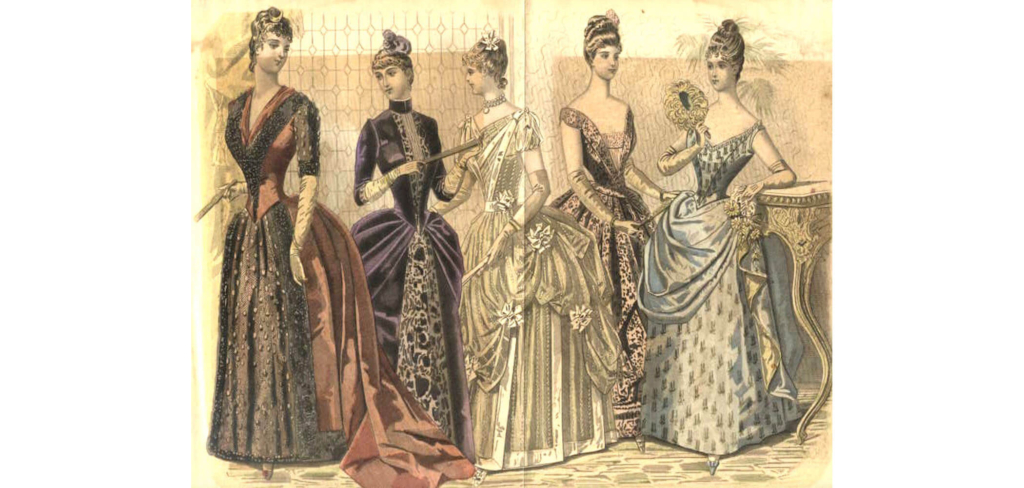 [Photo via Wikimedia Commons]
By the early 20th century, skirts had finally been stripped of their uncomfortable hoops and excessive fabric, giving way to a narrower silhouette that conformed to the body.
The Modern Skirt
In the 1920s, legendary designer Gabrielle 'Coco' Chanel designed a shorter, wider skirt for women that freed the legs and hit just below the knee. According to the French designer, this type of skirt would provide a more practical silhouette for the day-to-day activities of the women of the time.
As Colombian designer Lucy Barragán notes: "Chanel arrived to free us from all this discomfort of the past with a much more comfortable garment, in lighter materials and of a length that allowed for easier, more fluid movement for the daily work of women of the time, who immediately supported this show of rebellion."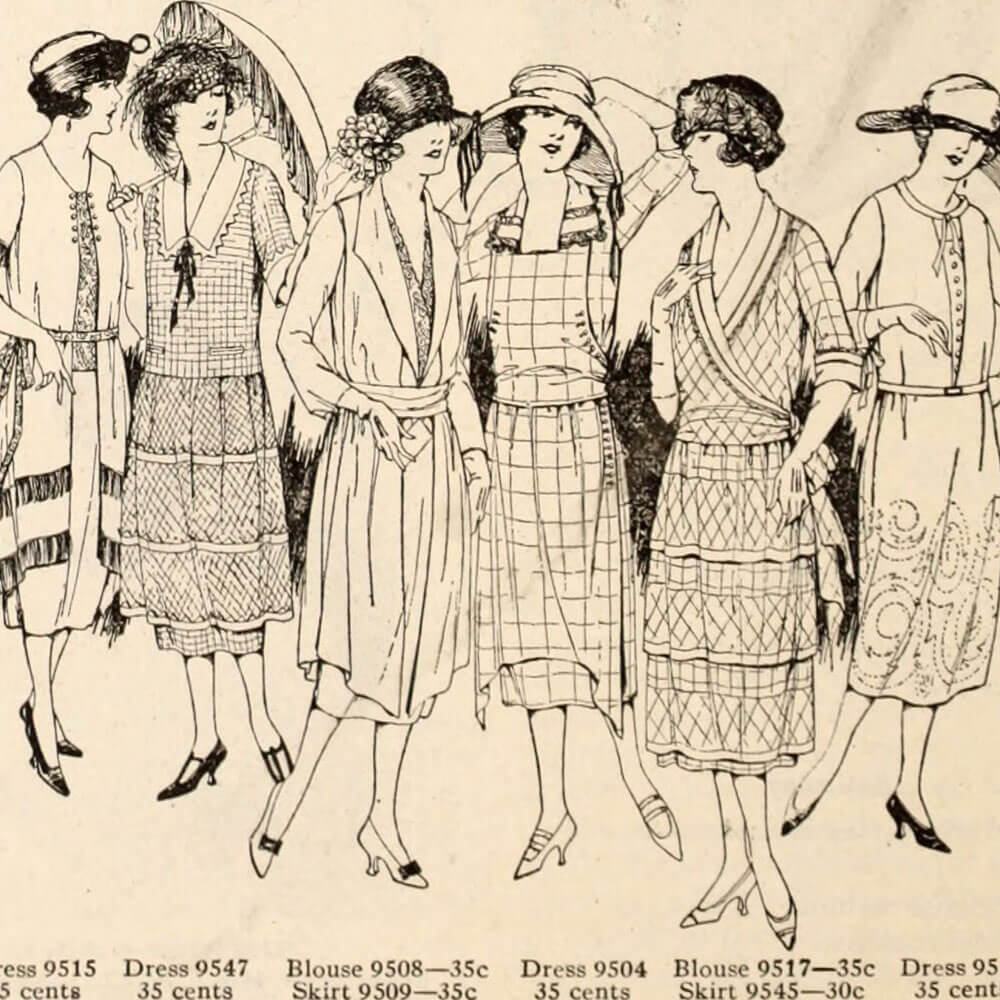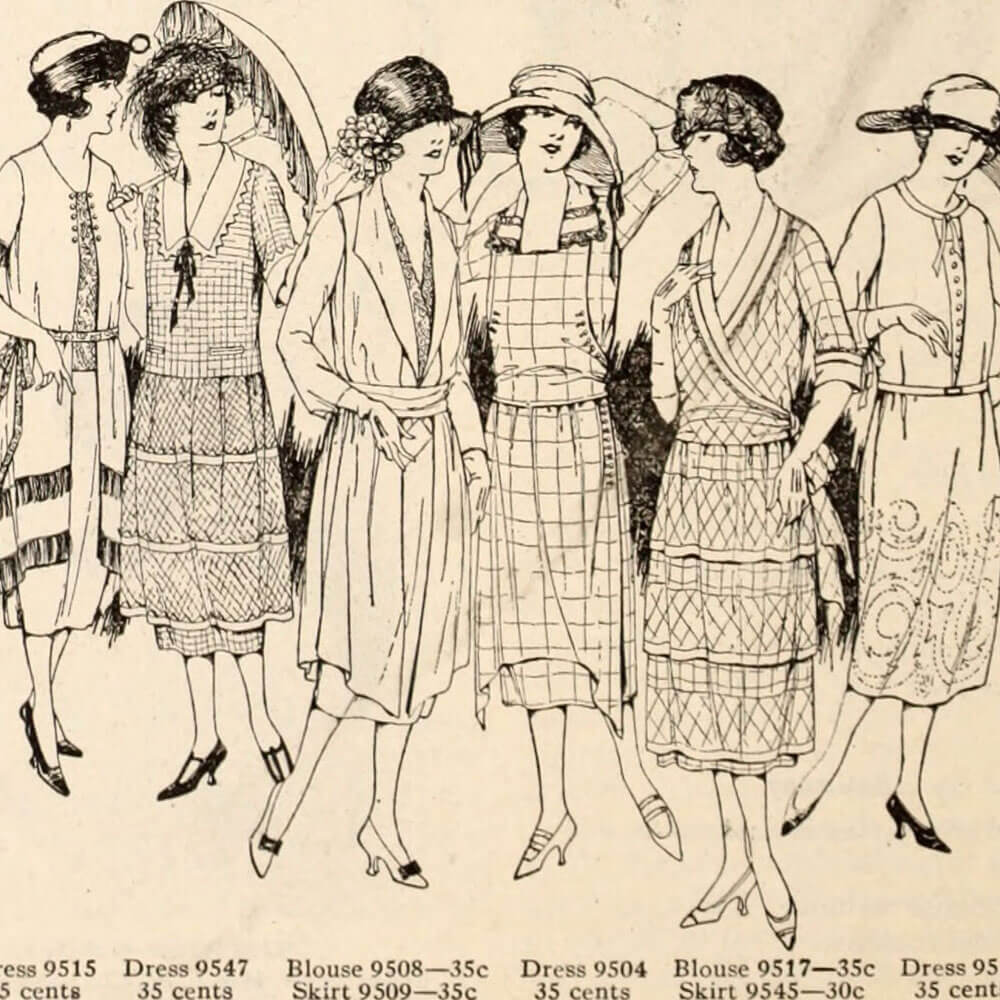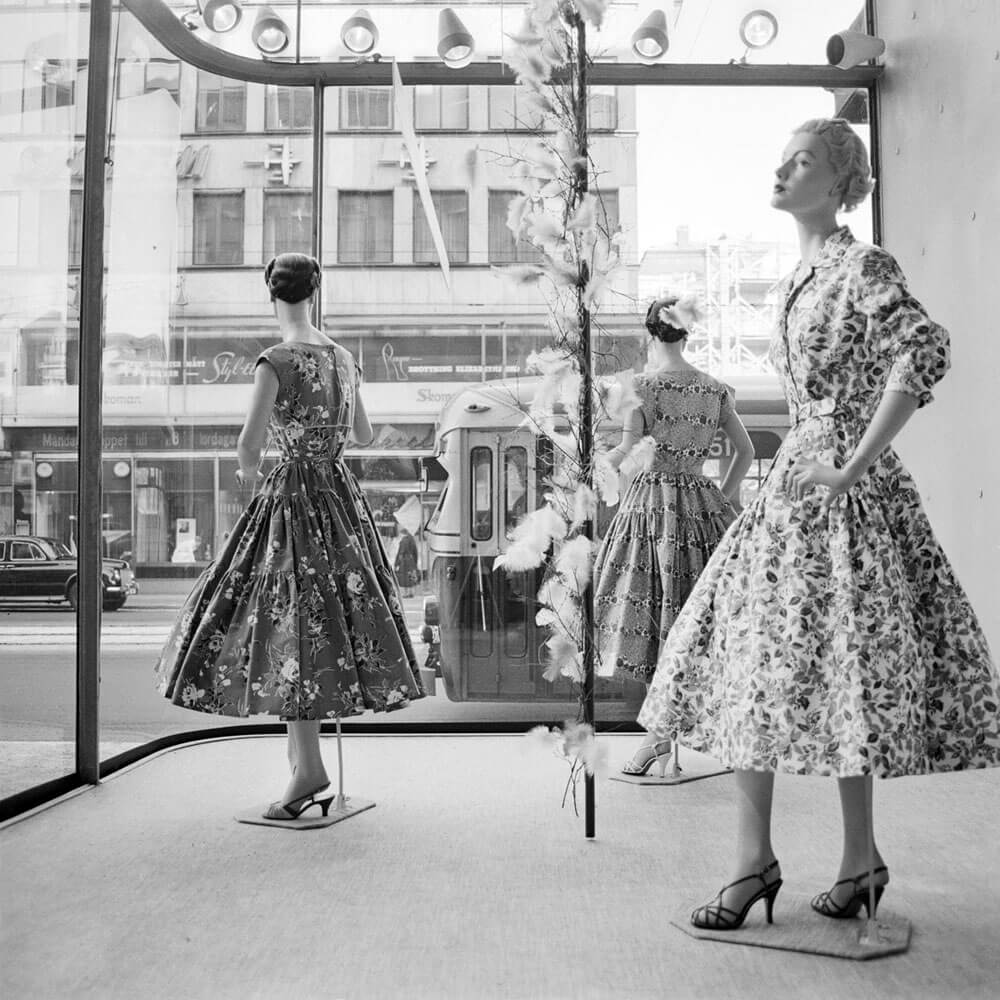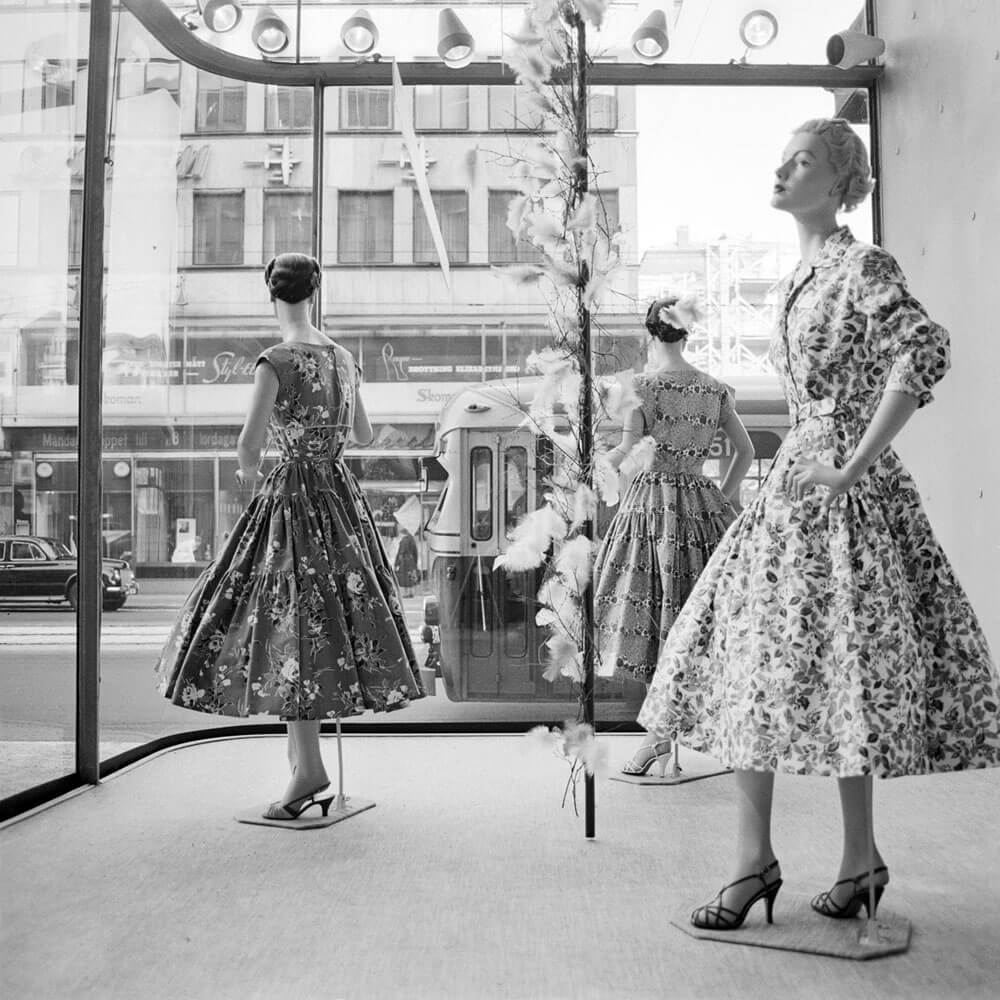 [Photo at left via Internet Archive Book Images/Flickr. Photo right via Stockholm Transport Museum/Flickr]
Fashionable skirt lengths yoyo-ed in the following decades, becoming longer in the austere '30s, then shorter again during the WWII fabric rations of the early and mid-1940s. In 1947, Christian Dior added a few inches again when he introduced his 'New Look' collection, featuring nipped waists and full skirts extending to the mid-calf. Dior would then invent and popularise the pencil skirt in the 1950s, with body-hugging proportions that balanced the shoulders and hips. His design became an icon of the time, and is still worn today.
With the '60s came the world's most controversial skirt. In this era marked by the women's liberation movement, British designer Mary Quant is credited with bringing the miniskirt into fashion (though it's also been attributed to French couturier André Courrèges). This scandalous garment and its never-before-seen thigh-high length has been called revolutionary.
"Before, you couldn't show any skin – the skirt had to have a certain length to be socially acceptable, and it was often made with uncomfortable cuts and materials, perhaps so that the female figure was not visible at all," says Barragán. "When the miniskirt arrived, Mary Quant gave us the chance to dare to go shorter. The arrival of the miniskirt offered a new form of liberation, a way of telling the world that we are not sorry to show a bit of our bodies. It's beautiful, and it's not bad if we want to do so."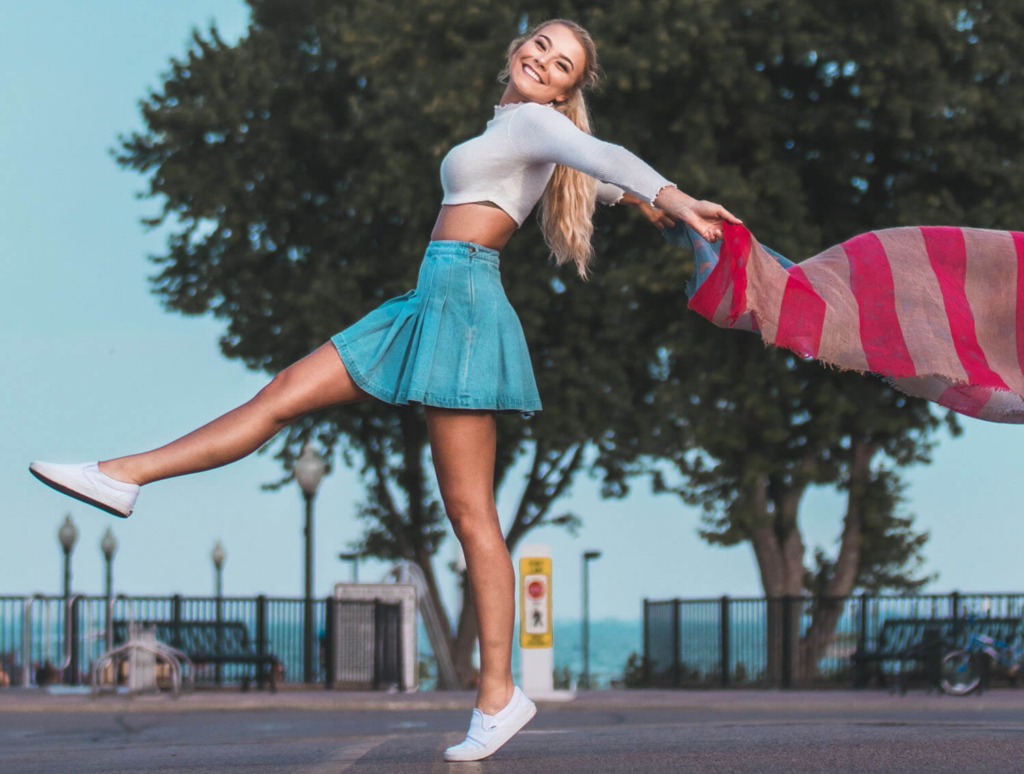 But longer lengths didn't disappear entirely. The hippie movement would come to the rescue of the maxi skirt, with original and colourful designs that made use of floral prints and fringes.
While the '70s saw a decline in skirt-wearing, in favour of flare trousers and jumpsuits, we saw a resurgence of the miniskirt in the '90s with youthful designs that highlighted the leather, corduroy, denim and plaid prints that are back in style now. Just watch 1995 cult film Clueless to see how central miniskirts were in the fashion realm at the time.
Though skirts have had their highs and lows – quite literally – across the centuries, recent years haven't seen many great sartorial revolutions. Instead, various skirt silhouettes have simply been reinvented to make them more comfortable – which, honestly, feels like a revolution in itself.
Finding Your Own Skirt Style
Unlike a century ago, today we've got an abundance of skirt styles to choose from. But how to pick between ruffles and pleats, skater and straight, mini, midi and maxi?
"Nowadays almost all women have at least one skirt in their wardrobe, some according to the trends, the season or simply for comfort and taste," Barragán says. "Today, wearing a skirt is more about personal choice, not beholden to standards that previously defined the wearing of certain styles only for certain occasions or times of the day."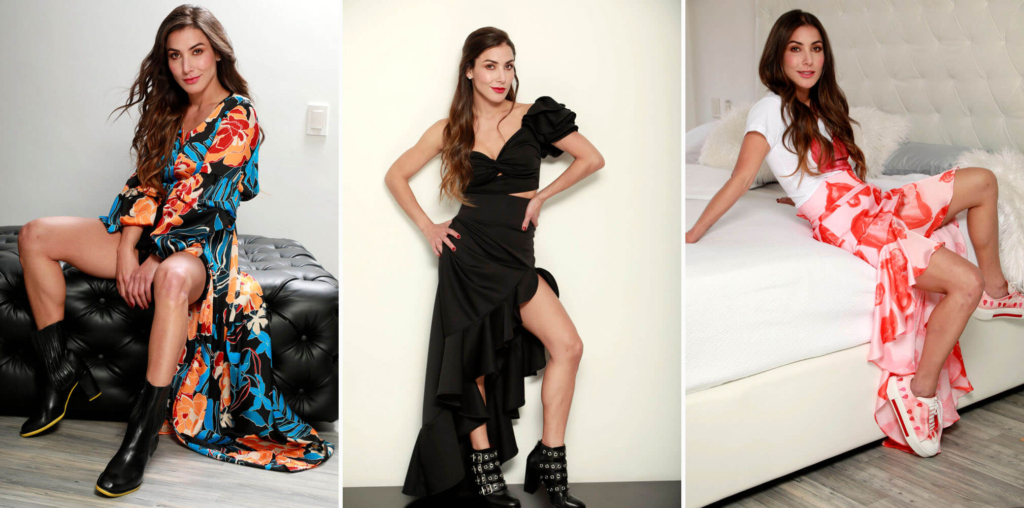 [Photos via Las Barragán]
However, it never hurts to mention some tips and tricks for maximising the impact of the style you choose. Pencil skirts, for example, are best worn with heels in order to lengthen your figure, or with booties for a very modern look. In the case of A-line or flared cuts, it's ideal to combine them with loose blouses and tight jackets, avoiding peplum-style tops due to the excess volume (peplums and pencil skirts, on the other hand, are a perfect match).
Meanwhile, pleated skirts look great with crop tops or blouses and sweaters in lightweight fabrics. Choose the shoes that will give you the effect you want: sporty with sneakers, for instance, or with ballerinas or ankle boots for a casual-chic style.
When it comes to miniskirts, your best allies will be tights or leggings with mesh designs or even with fantastical colours, for a bold and modern look. Wide-cut or high-collared coats, as well as leather jackets, also go well with a miniskirt, especially if it's tight-fitting. When choosing footwear, the options are endless: ankle boots, high boots, mules or even sneakers – it will all depend on the occasion and the effect you want to achieve.
For Barragán, the pencil or tube skirt is undoubtedly an essential style: "With this style we can play with different accessories and wear it in a versatile way for different events. A pencil skirt can be combined with a blazer and a T-shirt and tennis shoes for a casual office look, but if we add some heels and a blouse, we're ready for an evening event. It's a time-saver, and also it fits almost every body type."
In the end, though, it's not about conforming to style rules, but rather about adjusting the trends to your personal taste. Catalina Barragán, Lucy's sister and partner in their label Las Barragán, notes: "The important thing is to know your body well and choose clothes that fit your personality, profession and taste, and which make you feel comfortable and elegant.
"If you want, wear a sequined skirt during the day with tennis shoes and a T-shirt, or a denim skirt with a fancy top and heels. You just have to find your style. Dare to create your own trends."