';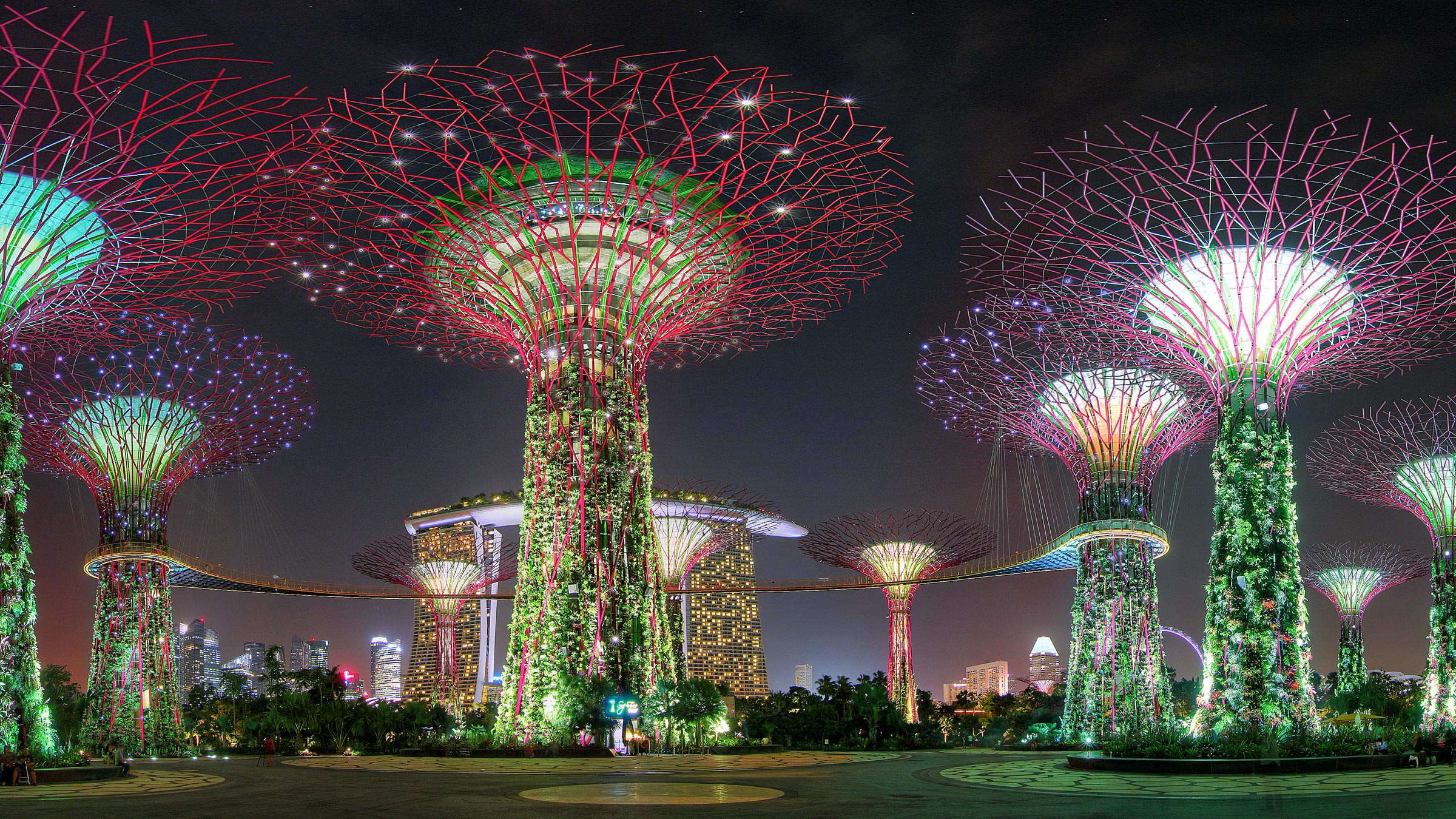 ;
Barring a few idyllic pockets in and around the island nation, Singapore has successfully morphed into a bustling international megalopolis with a thriving scene for everything from architecture to food, nightlife and the arts. Join journalist and seasoned traveller Purnima Shrinivas as she explores nature, adventure and culture in the clean, green and modern Lion city.
9am: A Walk In The Southern Ridges
Not touristy, but offering stunning elevated views of local flora and fauna is a well-laid-out 9km nature trail connecting Telok Blangah Hill Park, HortPark, Kent Ridge Park, Labrador Nature Reserves and Mount Faber Park. It's a lovely place to be in the morning, when the sun isn't harsh, the air's fresh, native birds are at their chirpy best, and tai-chi and qigong sessions are in full flow. Walk or jog but by all means, watch the breathtaking vistas of the city from the spiral Henderson Waves Bridge.
nparks.gov.sg


[Photo: National Parks Board, Singapore]
11am: Refuel At Scenic Faber Bistro
On the upper terrace of Mount Faber is a global food stop where the fare is fulfilling; the vibe is friendly and the cityscapes mesmerising, night and day. Recharge with the signature berry salad together with an 'Egg-Specially Good' sandwich comprising super-smoked salmon, egg, asparagus, streaky bacon, croutons and truffle hollandaise. Round off with a bistro-baked cheesecake with pear compote or an energising shot of double espresso.
faberpeaksingapore.com
12pm: Aerial Hops And Adrenalin Shots
Take a one-way cable car from Mount Faber station and soak in the aerial beauty of the forests and Harbour en route to Sentosa Island, Singapore's hub of attractions, beaches and resorts. At Imbiah Lookout, follow the trail to Skyline Luge, board the open chair-lift, ascend over trees and brace for a thrilling descent in a self-steered 3-wheeler that's part go-cart, part toboggan. It is advised to keep both hands on the wheel at all times to avoid any untoward topples. If you're a ride junkie with time to spare, the Battlestar Galactica (Human and Cylon) and Revenge of the Mummy roller coasters at nearby Universal Studios are sure to get your adrenalin racing.
faberpeaksingapore.com
skylineluge.com
sentosa.com.sg
1:30pm: Crabs, Crayfish And Cocktails At Coastes
After all that thrill, seize some time to chill at the Siloso beachfront restaurant, Coastes, which casts a languid spell with sunbeds and deckchairs laid all the way up to water's edge. Here, you can have a boozy lunch followed by a listless lay in the sun. Try the linguine seafood pasta – pan-fried crayfish, tiger prawns and crabs served in a white wine sauce along with a Singapore Sling cocktail.
coastes.com
 2:30pm: Botanical Blooms
Hop the MRT (to Orchard) and take a bus to one of the most visited gardens in the world. Now a UNESCO World Heritage Site, the impeccably manicured Singapore Botanic Gardens showcase flora along with sculptures, water features and a colonially styled plantation house with gazebo that exudes an old English charm. Prioritise the Orchid Garden, Healing Garden, Curtain of Roots and Rainforest to soothe the senses. For kids, the Jacob Ballas Garden is a wonderful distraction. The on-site shop is also worth exploring for unique local souvenirs, from kaya spreads to orchid teas.
sbg.org.sg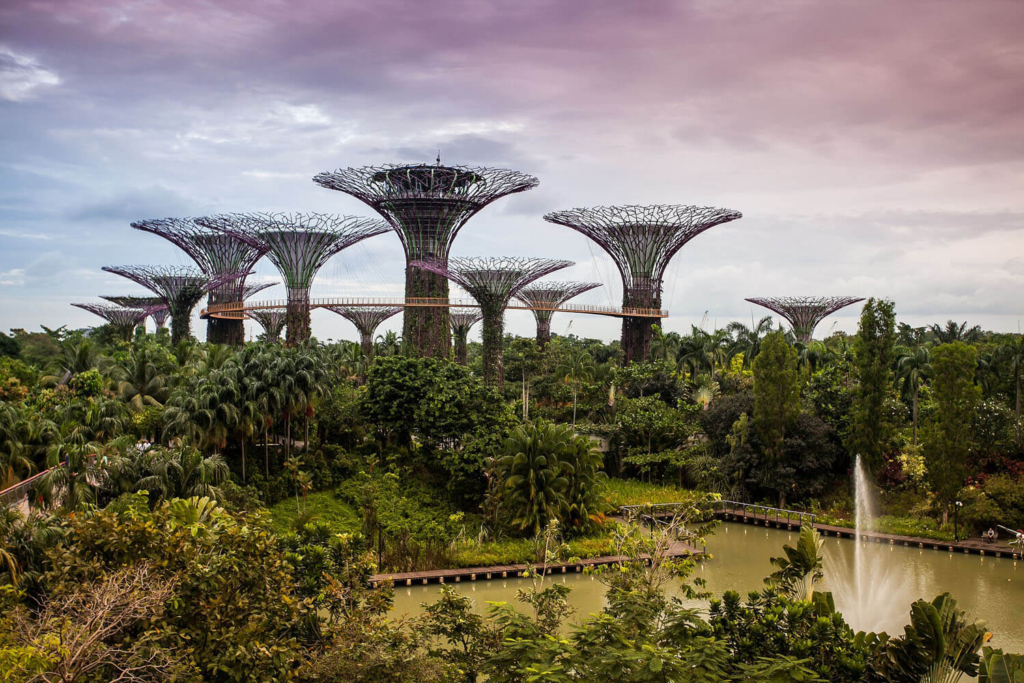 4:00 pm: Full-On Fashion Fun
Make a beeline for Singapore's fashion mecca, Orchard Road. What registers at once is the shopper density, gleaming architecture and the forever-booming mallscapes where the high-street and high-end action is at its hottest and happening best. Browse upscale collections at Paragon and Takeshimaya, and for affordable dos, the shops at ION Orchard, Wheelock Place and Wisma Atria are a haven.
ionorchard.com
wheelockplace.com
wismaonline.com
paragon.com.sg
takashimaya.com.sg
4:45pm: A Gelato Cool-Off
There is nothing more satisfying in balmy Singapore than a fresh, yummilicious and preservative-free gelato at the Gelataria Italia parlours dotting Orchard. Try a mix of scoops in sorbet flavours for a snack and a thirst-buster rolled into one.
facebook.com/GelateriaItaliaSingapore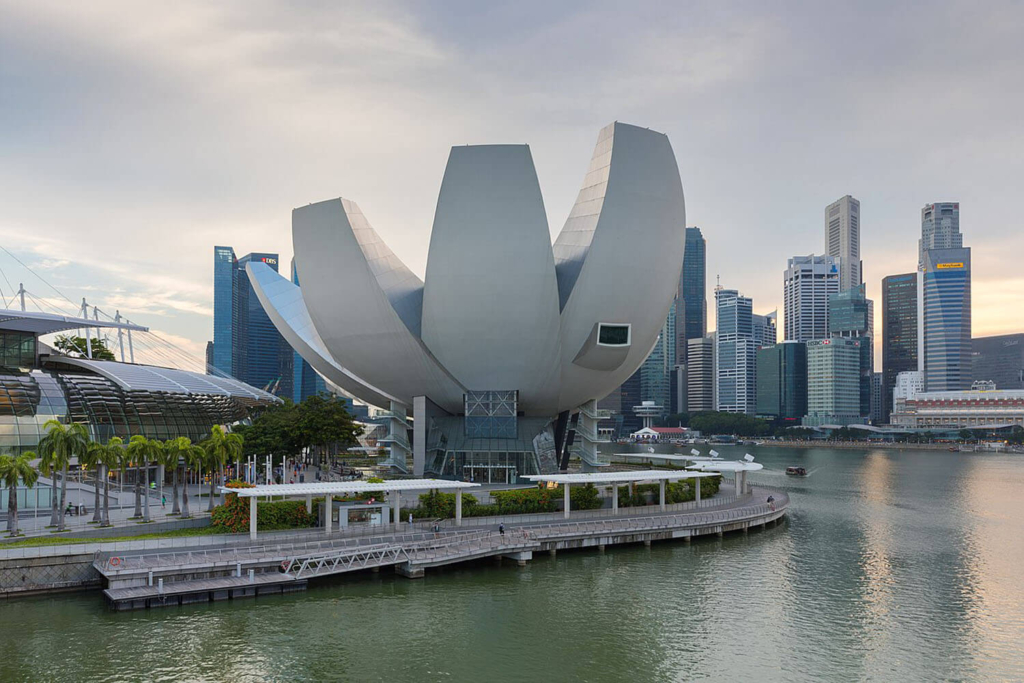 [Photo: Basile Morin via Wikimedia Commons]
5:15pm: Bayfront Entertainment
Whether it's a play, film screening, visiting exhibition, workshop, art talk or marine science event, you can catch it at the city's lotus-shaped centre where art and technology converge: the ArtScience museum. If culture and history float your boat, 'Singapore STories: Then, Now and Tomorrow' (until 4 Oct) will regale. However, for sea life mystery seekers, 'The Deep' (until 27 Oct) offers an immersive and mesmerising experience. Whatever you partake in, don't miss the nightly laser light and sound show at the waterfront – it's guaranteed to awe.
marinabaysands.com/museum
marinabaysands.com/entertainment
6:30pm: Cutting-Edge Design And Dining
Explore a fascinating breed of towering, design-forward supertrees and cooled conservatories in the Bay South Gardens as an alternative or supplement to the SBG (especially exhilarating are the light and sound displays that take place in the evening). Then, visit Chef Yong Bing Ngen's nautically influenced Majestic Bay Seafood restaurant on the lower level of the Flower Dome. The sense of satisfaction that comes from eating a delectable meal here while experiencing the sights of the magnetising waterfront is priceless. Strongly recommended is an innovative crustacean dish, 'Kopi Crab' served with an apple jam, marmalade and orange juice sauce flambéed at the table fusing rice wine, coffee liqueur and three varieties of coffee beans.
gardensbythebay.com.sg
majesticbay.sg
10:00pm: Clubbing In Clarke Quay
Come nightfall, Singapore's socialistas head riverside to shake a leg amidst laser lights, neon signs and roaring sound. But the choice of destination is entirely a matter of preference. For heavy techno and big-name DJs, Zouk is a winner, whereas Attica pleases everyone from party pop lovers to hip hoppers. If the drink is divine, Beer Market (a bar run like a stock exchange) and The Crazy Elephant offer a cool and casual atmosphere. Go to Bar Opiume for unbeatable style and ambience.
zoukclub.com
attica.com.sg
beermarket.com.sg
crazyelephant.sg
indochineresorts.com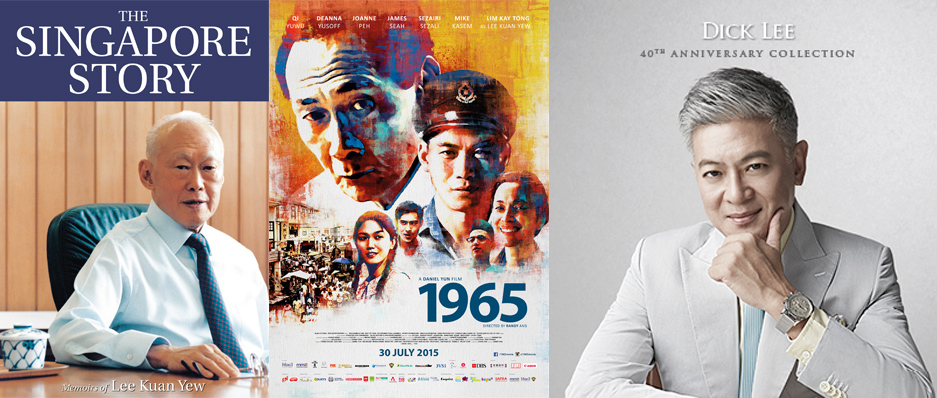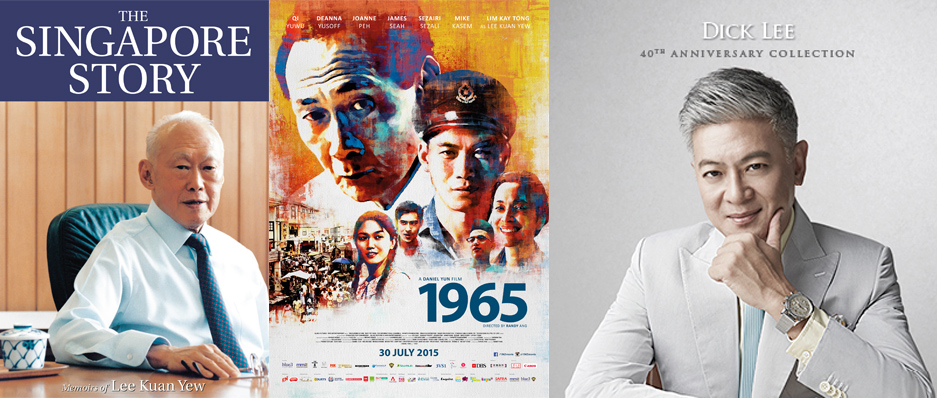 Before You Go
Read: The Singapore Stories: Memoirs of Lee Kuan Yew (Vols 1 & II)
Fantastic, honest and detailed, the 1998 memoirs of visionary late ex-Prime Minister Lee Kuan Yew elucidate his vision – and political struggle – in freeing and rebuilding Singapore. A second volume focusing on policies that placed the country on the world economic map is a great rejoinder to the first, but more than offering a valuable lesson in Asian history, the books provide rich insights into the leader's brilliant mind, as well as into the transformation of a third-world island into a modern city-state.
See Volume 1 and Volume II on Amazon UK
Watch: 1965
Besides 'Singapore Dreaming' (2006), you'll be hard-pressed to find a Singapore-centric film that has broken even at the box office and also won international acclaim, but don't let that dissuade you from watching the newly released period thriller 1965. Directed by Randy Ang, co-directed by Daniel Yun and starring theatre veteran Lim Kay Tong in the role of Lee Kuan Yew, it tells the stories of Singaporean natives and immigrants in the years leading up to independence, capturing iconic historical moments and also tackling delicate topics including the 1964 race riots.
See the 1965 trailer on youtube.com
Listen: Dick Lee's 40th Anniversary Collection
If there's one voice synonymous with Asian pop, it's that of acclaimed artist, composer, songwriter, playwright and Singapore Idol judge, Dick Lee. His works feature many inspiring songs about Singapore, representing the spirit of this small, but proud, nation.
Peek inside Lee's 40th Anniversary collection at dicklee.com
Article by Purnima Shrinivas
You tell us: where should we spotlight next?