';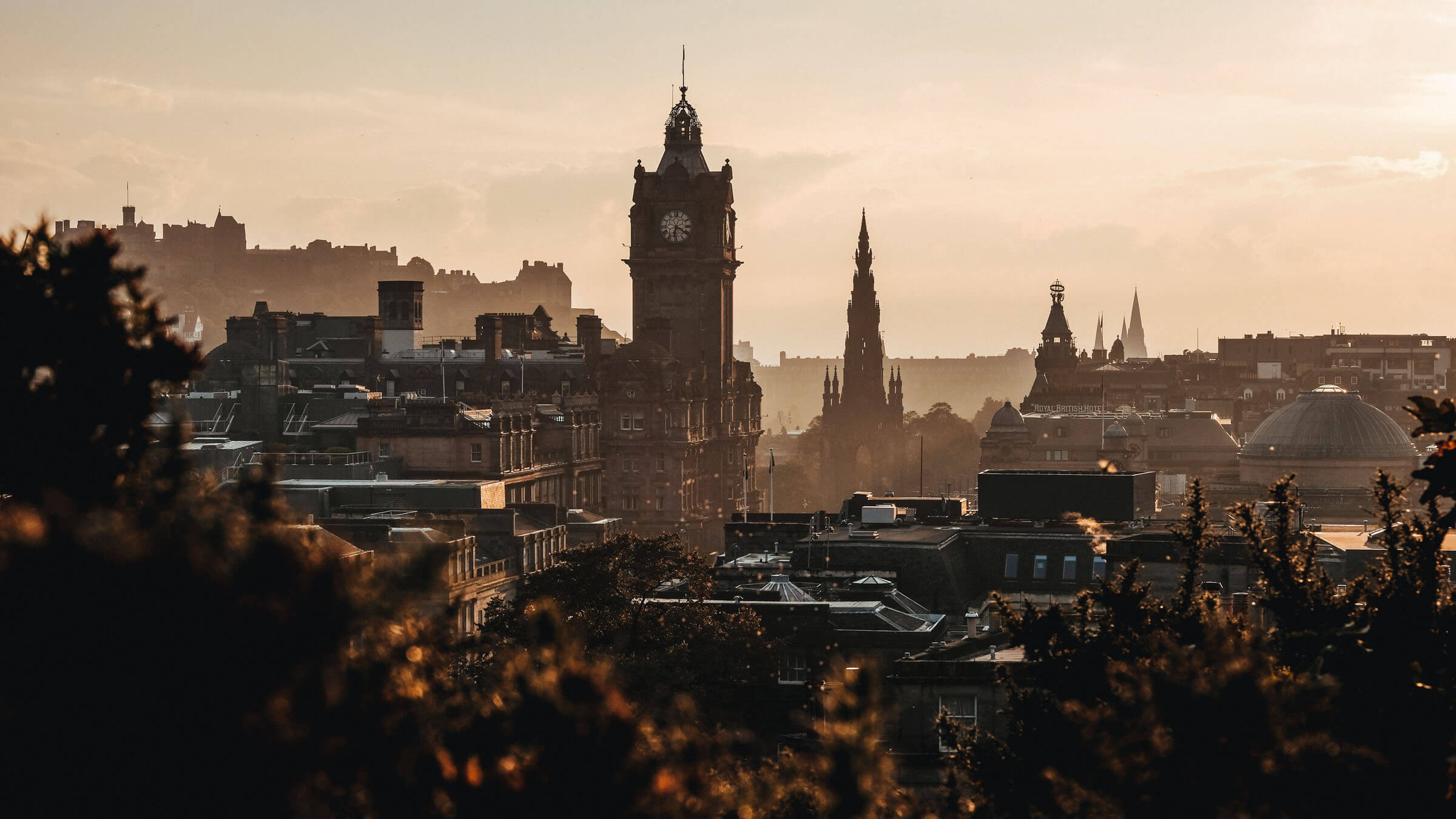 ;
Known alternately as "festival city", "Auld Reekie" and the "Athens of the North", its nicknames make it abundantly clear that Edinburgh is a city of contrasts. High and low culture, education and nightlife, deep-fried Mars bars and gourmet temples coexist, offering an unusually multifaceted experience for a city of its size.
Sunrise: Glimpse the Highlands
Make like Emma and Dexter (in One Day, see below) and climb Arthur's Seat at sunrise. Depending on the season and which route you take, this may mean getting up as early as 3am, but the view more than makes up for the early start. The 251-metre high extinct volcano offers head-spinning 360° views of the entire city, the Firth of Forth estuary and the distant Highlands. You'll also feel as though you were in the Highlands, thanks to the craggy terrain, rugged vegetation and, of course, that arduous hike to the top. The paths vary from easy to steep and challenging, so choose wisely and dress appropriately.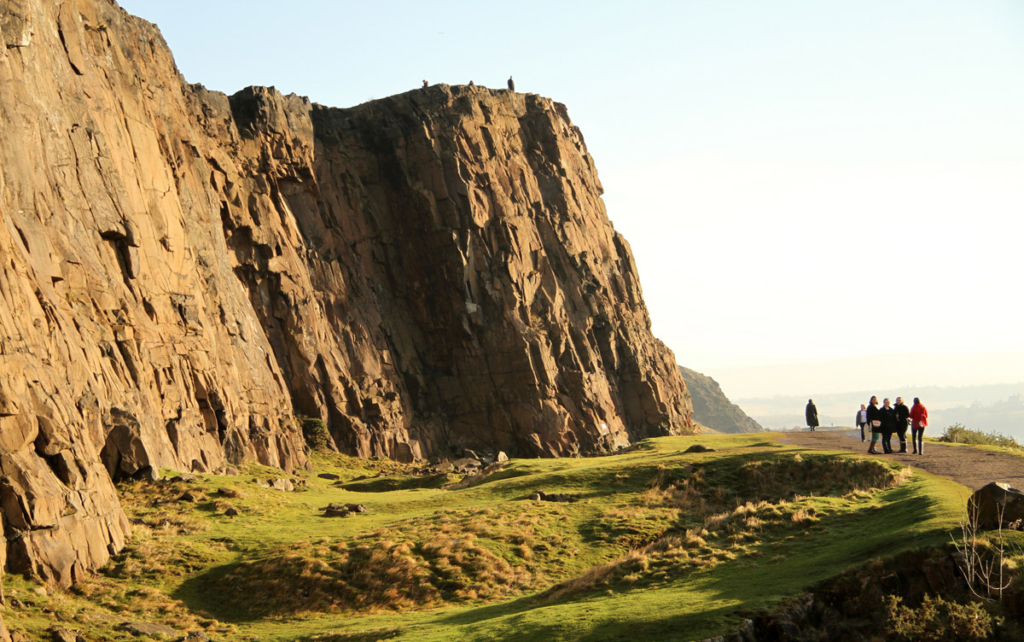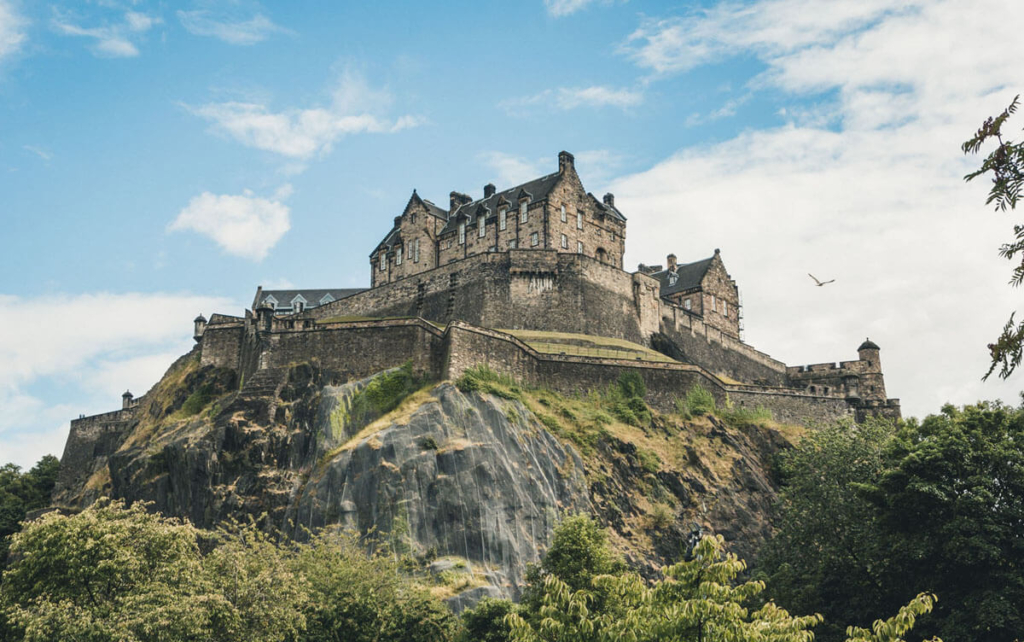 [Photo at left: Ronnie Macdonald via Wikimedia Commons]
8am: Raid The Larder
You've already climbed a volcano, so treat yourself to a hearty breakfast in the Old Town. The popular, unfussy Edinburgh Larder specialises in simple dishes made from seasonal Scottish produce, so prepare to be surprised by whatever's in season – and leave with a full belly. edinburghlarder.co.uk
10am: Visit Edinburgh Castle
Time to hit up the city's most famous sight – the castle that dominates the cityscape from any vantage point and gave it its name (the Gaelic Dùn Èideann translates as "fort on the hill"). Get there early to beat the crowds, or buy your tickets online in advance if you can commit to a time slot. Many time their tour to coincide with the one o'clock gun, but why bother – you'll be able to hear it all over town anyway. edinburghcastle.gov.uk


[Photo via Facebook]
12am: Take A Sip From The Cauldron
No prizes for guessing where The Witchery by the Castle is located. Housed in a building that dates back all the way to 1595, the award-winning location has grown from a cellar restaurant into a fine-dining extravaganza, complete with neighbouring suites. The perfect place to make the medieval magic of Edinburgh Castle linger a little longer, as you enjoy a sumptuous lunch. thewitchery.com
1pm: Walk The Mile
Head back down the Royal Mile, this time taking the time to stop and peek into the hidden closes, passages and historical buildings that line the Old Town's main thoroughfare.
2pm: A Walk In The Park
Take a moment to rest in the Princes Street Gardens, where locals flock to soak up the sun on a fine day. If you're feeling energetic (and don't suffer from claustrophobia), climb the 287 steps to the top of the Scott Monument, for yet another different view of Edinburgh and surrounds. The largest monument in the world dedicated to a writer commemorates Sir Walter Scott, whose works influence the perception of Scotland, its people and history to this day. edinburghmuseums.org.uk
4pm: Time For Afternoon Tea
The great British tradition of stuffing yourself with teeny-tiny delicacies in the middle of the afternoon is alive and well north of the border. For a suitably opulent setting, head to The Dome, an impressive, somewhat ostentatious former bank. thedomeedinburgh.com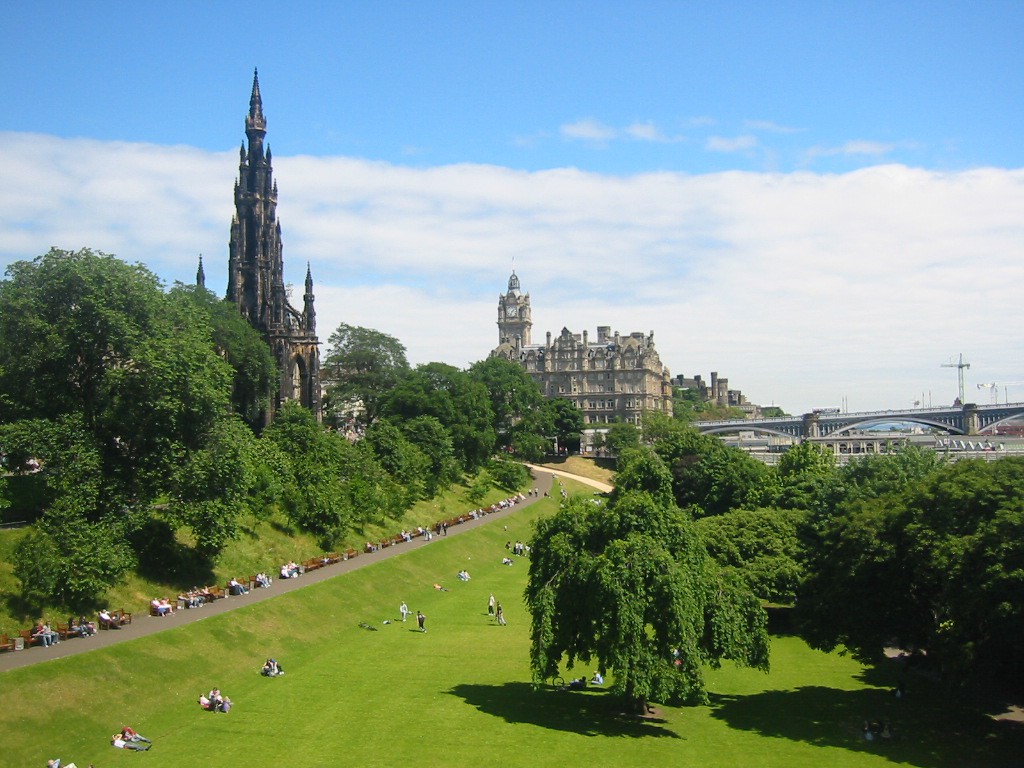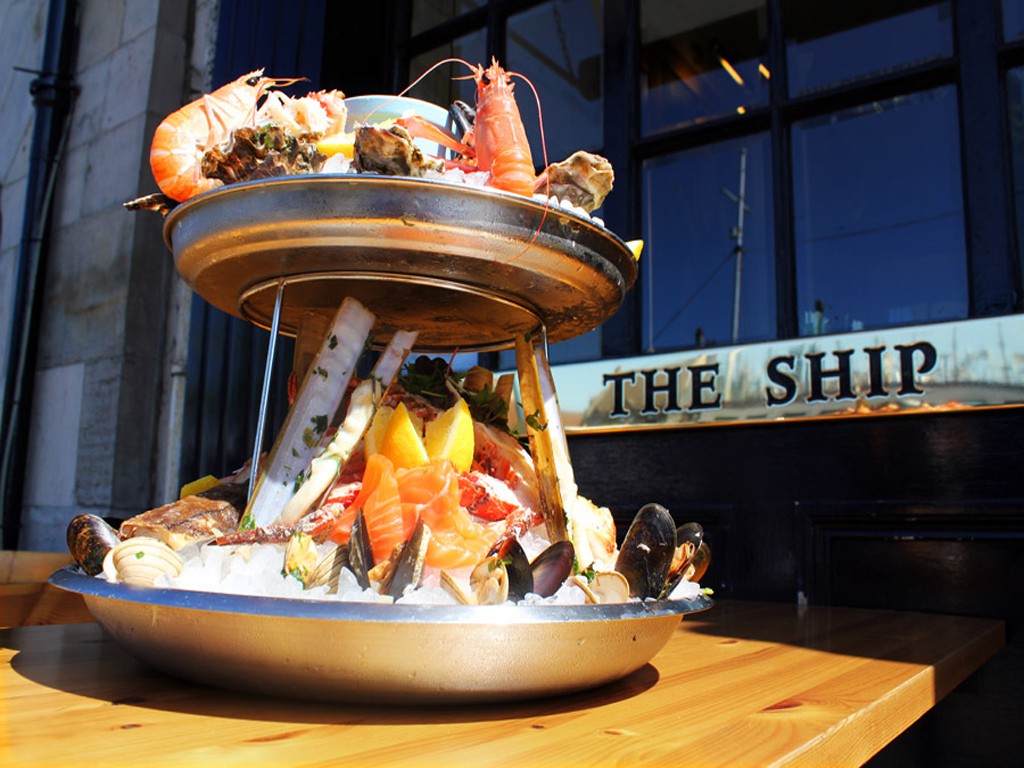 [Photo at left: Wikimedia Commons. Photo at right: theshipontheshore.co.uk]
6pm: Make A Port Call
The recently gentrified port area of Leith is awash with cool cafés, hip bars and Michelin-starred restaurants. It's certainly come quite a way since it served as a backdrop for many scenes in Irvine Welsh's Trainspotting. Stroll along the walkway, marvel at the floating palace of the Royal Yacht Britannia, now living out its retirement as a berthed museum ship, and visit the Ocean Terminal Shopping Centre. oceanterminal.com
7pm: Dine On The Shore
There's no finer place for sundowners on the waterfront, accompanied by fresh Scottish seafood. Even on a chilly day, you can dine outside, swaddled in a tartan blanket. theshipontheshore.co.uk
9pm: See A Show
Festival or not, there's always a gig, comedy or cabaret performance on somewhere. The Stand is constantly heaving during the Fringe, but has live comedy 7 nights a week, year round. thestand.co.uk
1am: "Alfresco," Auld Reekie-Style
As the majority of pubs close, it's time to join the masses in search of late-night sustenance. If you've been eating sensibly all day, now's the time to indulge in some greasy fish and chips. Take your late-night snack to North Bridge to enjoy a final fantastic view of the city – this time lit up at night.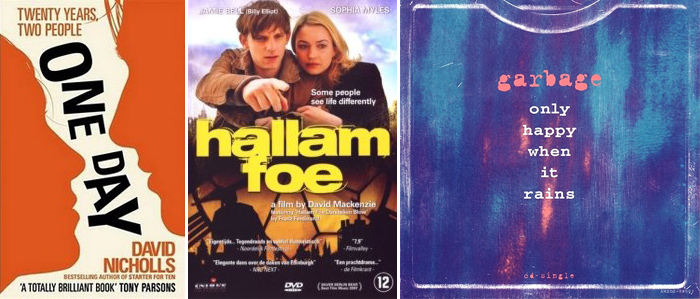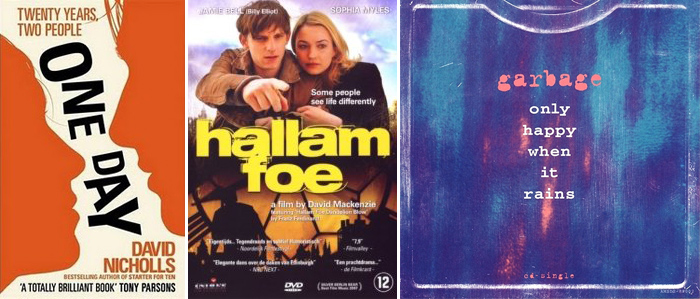 Before You Go
Read: David Nicholls' One Day
A modern classic even before its recent Hollywood adaptation. It follows its protagonists Emma and Dexter over the course of 23 years, checking in with them on one day, 15 July, each year. The narrative takes them to London, Paris, and many other places all over the world – sometimes together, sometimes separately – but is framed by the opening and closing chapters, both set in Edinburgh. View on amazon.co.uk
Watch: Hallam Foe
This film borrows equally from Hamlet and Hitchcock and sends its titular hero scrambling across the roofs of Edinburgh, hiding from his father and stepmother, while spying on a woman who closely resembles his deceased mother. Weirdly wonderful plot aside, it casts a loving, yet slightly unconventional eye on a familiar city. Purchase on amazon.com
Listen: Garbage, "Happy When it Rains"
Sure, we've been telling you to walk around Edinburgh, climb hills and lounge about in parks, but let's be honest: If you're in town for 24 hours, chances are it will rain at some stage. Keep in mind this Generation X anthem – voiced by Edinburgh-born Shirley Manson – and look on the bright side.
video: youtube.com
Article by Fiona Brutscher
You tell us: where should we spotlight next?