';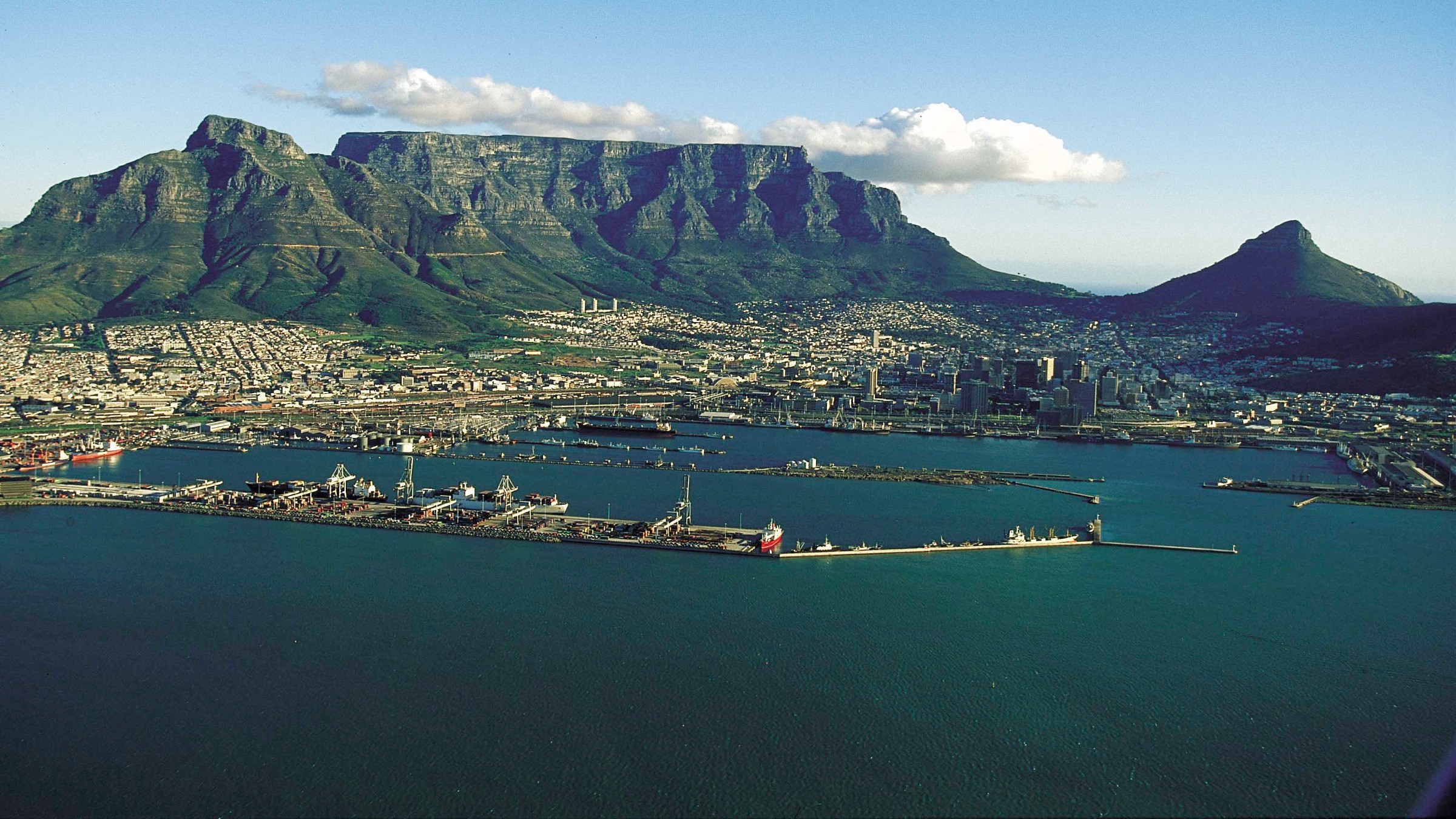 ;
If you closed your eyes and were magically transported to Cape Town, you could be forgiven if, upon opening them, you assumed you were in a European city and not in fact at the southernmost tip of Africa.
Cape Town embodies the true definition of "melting pot", with million-dollar homes owned by international celebrities a stone's-throw from the colourful shanties of informal settlements. A walk down the iconic Long Street will leave a song of Congolese, Afrikaans, German, English, Somali and Xhosa ringing in your ears. The local flavours of Cape Malay cuisine are a blend of spices from Asia, India and the Middle East, brought to our shores by the Dutch East India Company. It's the world, served on an African plate.
Sunrise: The Table Is Set
There's no better way to wrap your head around the layout of the city than from the top of Table Mountain. Hike your way up in time to watch Cape Town wake up (start at around 5:30am), or if you're not in the mood, take the cable car for a view that will make you catch your breath.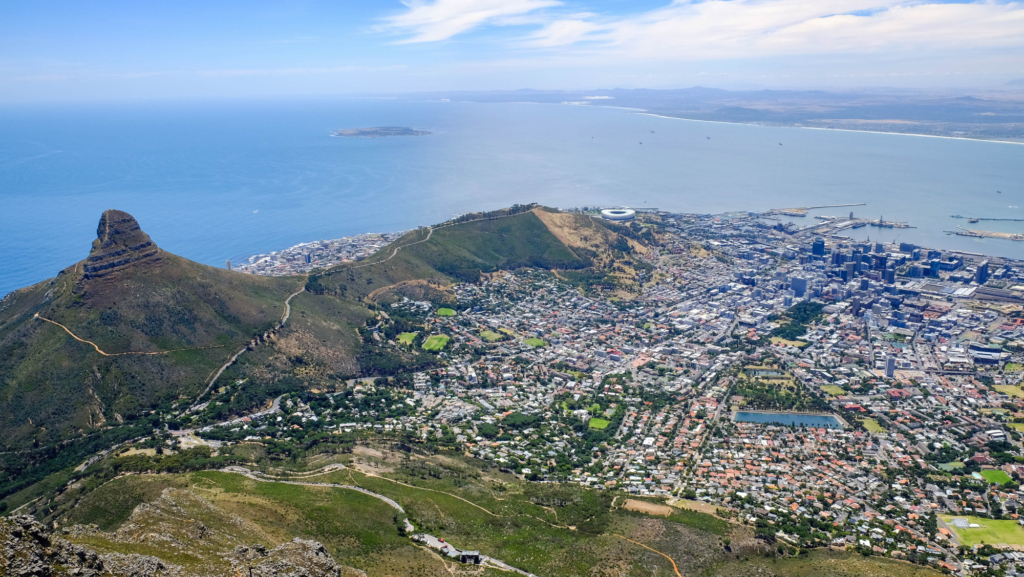 From 1,085 metres up, you can see the handful of highrise buildings known as the "city bowl", the busy Cape Town harbour, the white sands of Camps Bay beach and the iconic Robben Island. Skip the queues and book your tickets online, at tablemountain.net.
9am: Breakfast Is Served
Über-trendy Bree Street is lined with breakfast options like local favourites Jason Bakery and Clarke's Diner. Cape Town has a passionate local coffee culture, so make sure you get your caffeine fix for the busy day ahead.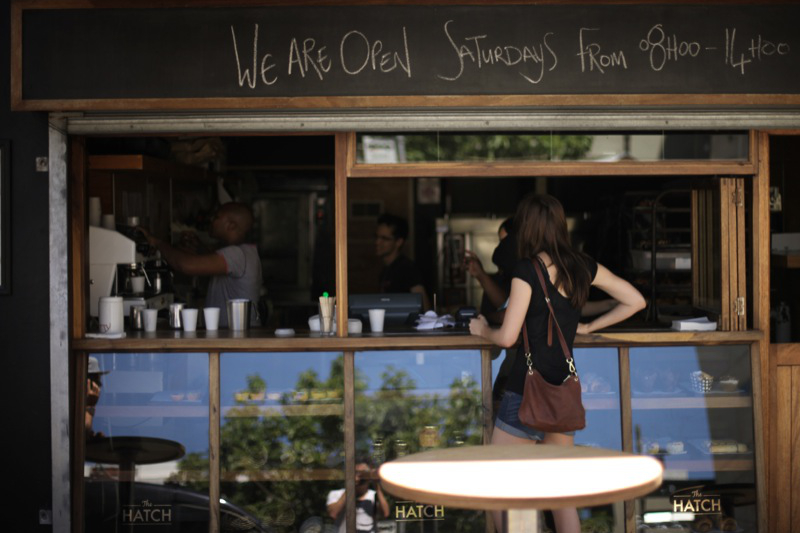 10am: Shop South African Goods
While you're on Bree Street, shop for art, fashion and decor items at any of the many speciality stores and galleries. Two streets down you'll find the chaotic and famous Long Street, where you can shop for African-inspired jewellery, as well as leather goods and fashions by local designers.
breestreet.co.za
12pm: Take An Art Tour
The historic neighbourhood of Woodstock has a tumultuous past, which centered around the forced removal of Cape Town residents during the apartheid years. These days, the area has gotten a new lease on life as the city's creative hub. The Woodstock Street Art Project was implemented to beautify public spaces, and as such you'll find incredible pieces by famous local and international artists nonchalantly painted on homes and businesses.
1pm: Lunch Like A Local
There are so many delicious options to choose from in Woodstock, ranging from a salad bar that has Michelle Obama's stamp of approval to local bakeries and hipster eateries – not to mention great burgers, local breweries and coffee bars. This is where you'll find one-off craft beers and exotic coffee blends to write home about. The Woodstock Exchange should be your first port of call.
woodstockexchange.co.za
3pm: Explore The Bo-Kaap
The brightly coloured streets of the Bo-Kaap neighbourhood have an interesting history, which is well worth discovering at the Iziko Bo-Kaap Museum, then take some time to walk through the streets and find your favourite spot for a picture. The locals are friendly and accustomed to tourists wanting to capture the beauty of their neighbourhood on film. Don't leave without getting a koeksister (local sweet pastry) to snack on.
iziko.org.za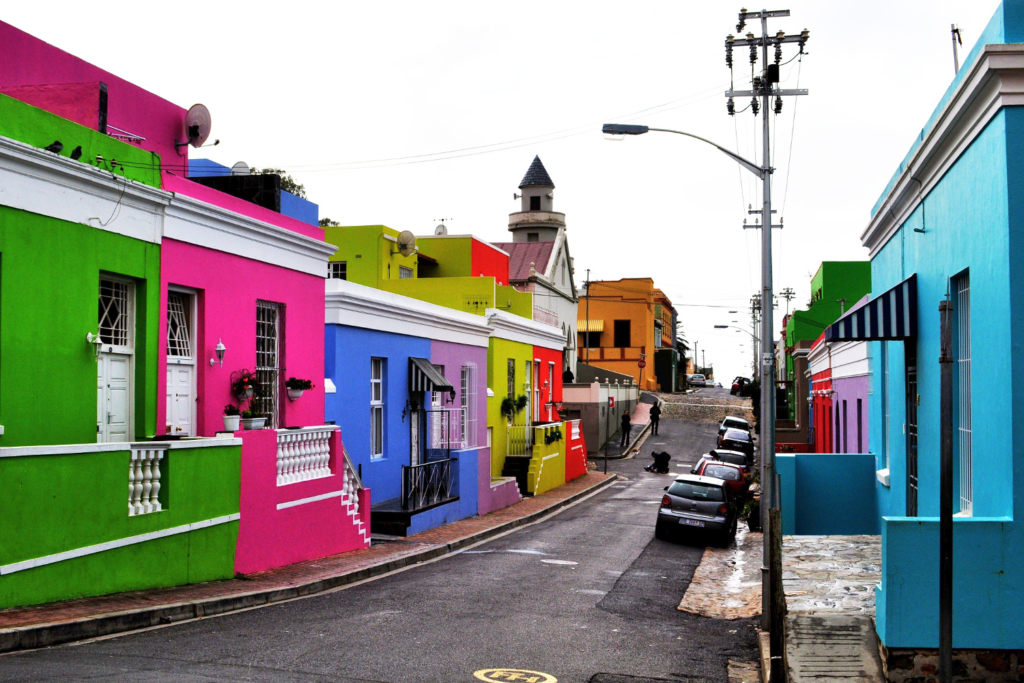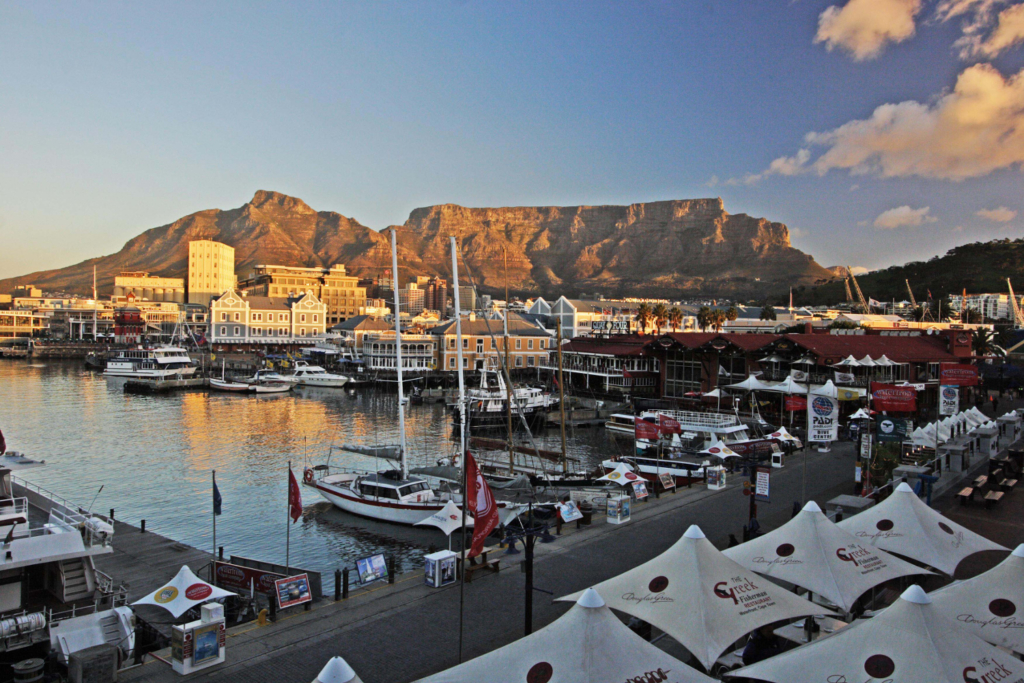 5pm: Down By The Water
The V&A Waterfront is a hub of shopping, shipping and maritime history. More than just a working harbour, it's a great place to shop and enjoy the view of Table Mountain. It's also the ideal place to hop aboard a yacht for a leisurely cruise into the bay.
waterfront.co.za
7pm: Sundowners And Snacks
If you've never heard the term "sundowners" before, you'll be well acquainted with it by the time you leave. There's nothing locals love more than enjoying a drink with the sunset. It's worth venturing just outside of the city, along the coast, for the beautiful views from the Leopard Bar at the Twelve Apostles Hotel.
12apostleshotel.com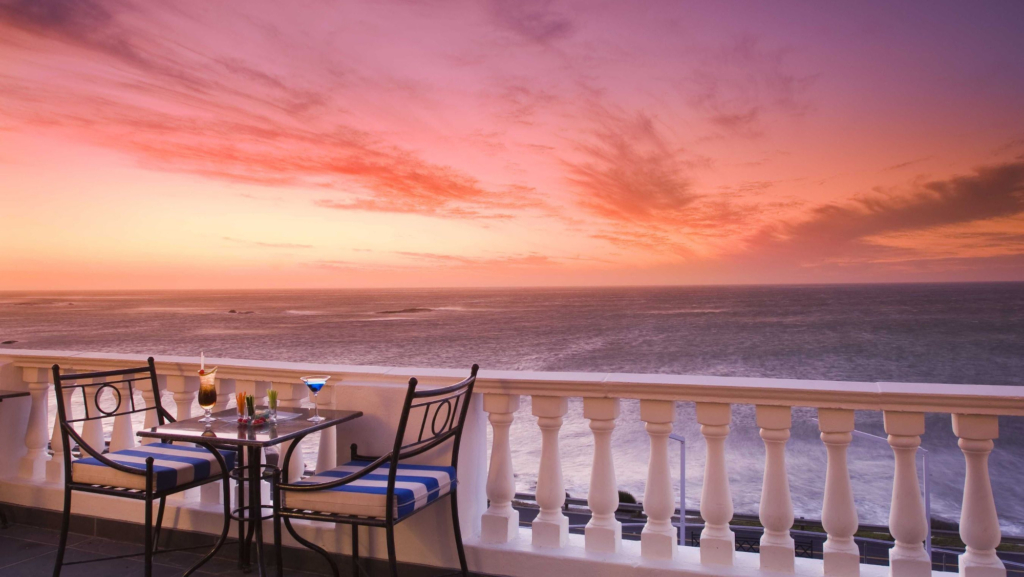 8pm: Dinnertime
Once night sets in, head back into town to sample the city's culinary scene. The top corner of Kloof Street is a hotspot of restaurants and bars, so if you're in the mood for sushi, Mexican, burgers, Asian fusion or a gourmet hotdog paired with a craft beer, you'll find it all here. Ask your taxi driver to take you to the corner of Kloof Nek Rd and New Church St.
10pm: Drinks on Long Street
As much as it has a lot going on during the daytime, Long Street comes alive at night. Lined with bars, restaurants and nightclubs, this is where you'll find yourself asking "is it 2am already?". You're also very likely to meet someone from your own home country. From here, you can explore the hidden gems on Shortmarket Street and Loop Street.
Before You Go

Watch: Mandela: Long Walk to Freedom
This film, released in 2013, chronicles the journey of our nation's hero from his rural childhood village to his inauguration as the first democratically elected president of South Africa. mandelamovie.co.za
Listen: The Hanging Gardens of Beatenberg
This easy-listening pop album by Cape Town-born band Beatenberg is decidedly poppy, but it does have a distinctly African sound that will get you in the mood. itunes.apple.com
Read: The Cape Town Book, by Nechama Brodie
Both beautiful and useful as a guide to the city and its history, The Cape Town Book makes a great coffee table tome and will remind you of your visit to the Mother City long after you've left. nechamabrodie.com
Born in Johannesburg, South Africa, Natalie Roos entered the media profession at the age of 14, appearing as a presenter on a popular KTV youth series. After 10 years on TV, she took her love for communication to the internet and began working as a freelance blogger and digital specialist. Now in Cape Town, Natalie runs her own blog, Tails of a Mermaid, where she shares her thoughts, experiences and discoveries in the Mother City. Visit tailsofamermaid.com and follow Natalie via Twitter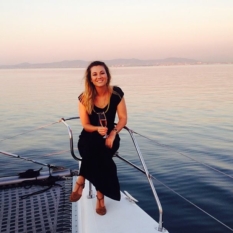 You tell us, where should we cover next?