';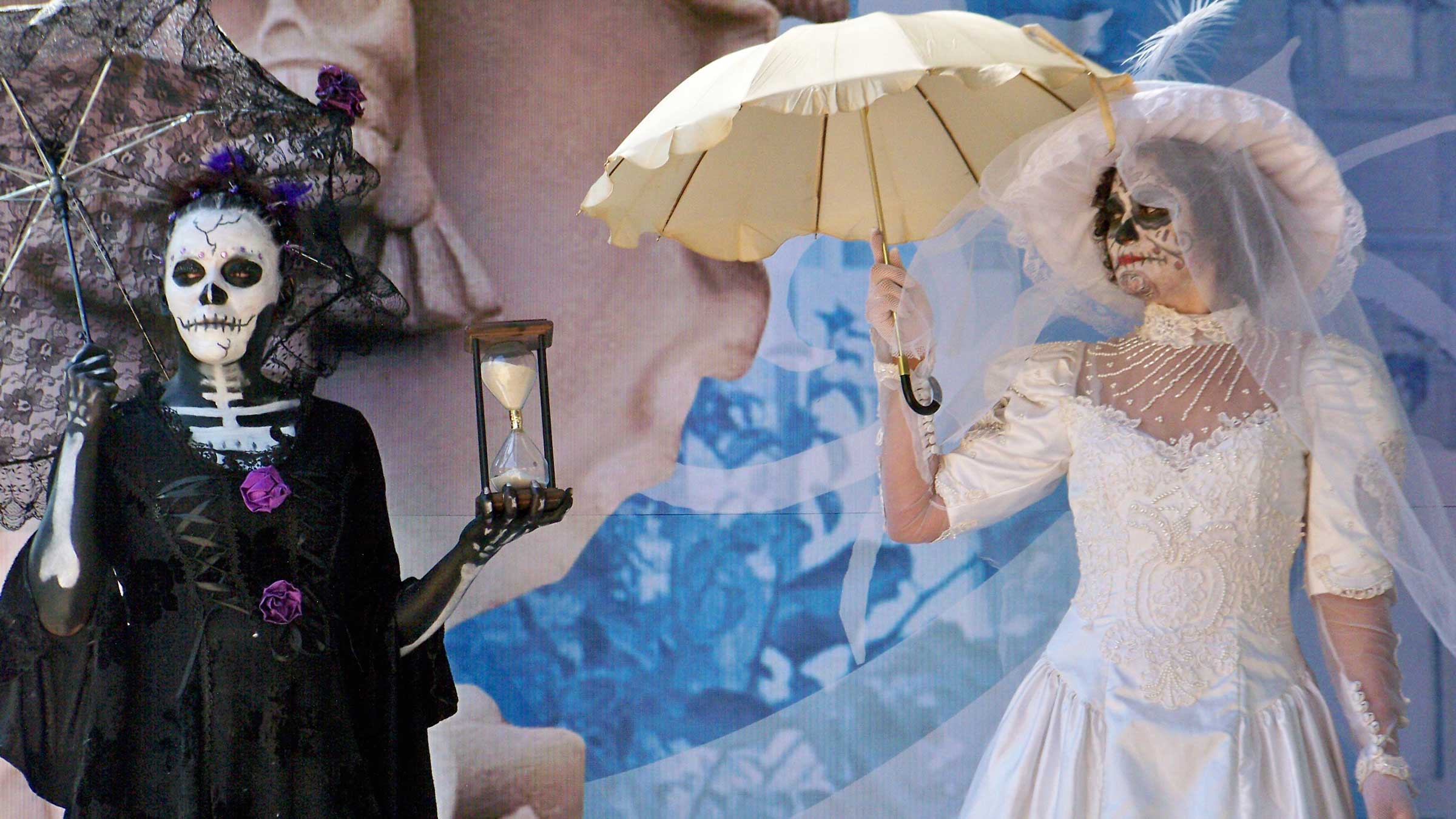 ;
Central Mexico is alive with festivals all year long. Every weekend at least one neighbourhood seems to be celebrating a patron saint with fireworks displays, food and festivities. In Guanajuato State, however, interested travellers can find even bigger affairs, lasting days or weeks and bringing entire cities to a fever pitch of excitement. Here are the major local festivals to build your trip around, but remember to plan ahead: hotel rooms and rental apartments can get scarce as the dates draw closer.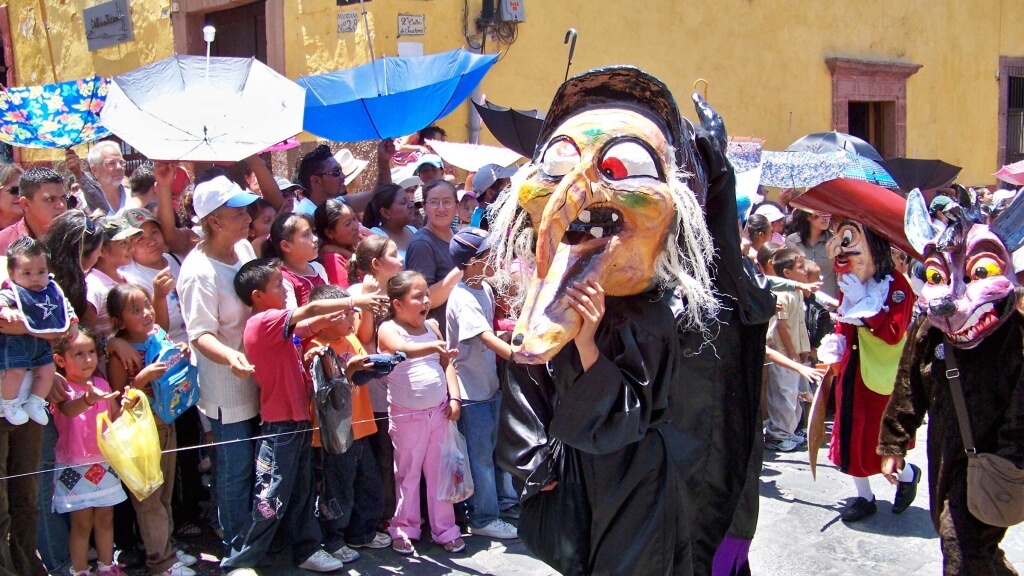 Dia de los Locos in San Miguel de Allende
The "Day of the Crazies" festival is a uniquely Mexican experience, taking place in San Miguel de Allende since long before the city became a popular destination. It's essentially a giant dress-up parade, with almost as many participants as spectators. Parade walkers are outfitted in crazy costumes and giant papier-mâché heads ranging from comic book characters to buffoons and scary beasts. Audiences perched on the narrow sidewalks reach for candy flung by the participants, sometimes catching the loot in upturned umbrellas. Day of the Crazies happens on a Saturday in mid-June each year, scheduled for 17 June in 2018.
[Photo courtesy Tim Leffel]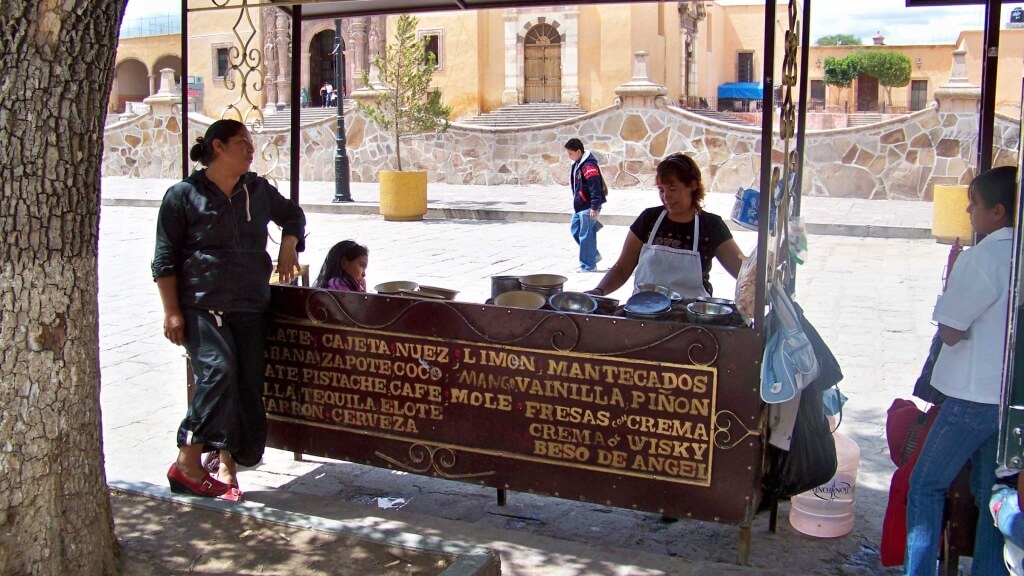 Fiestas Patrias in Dolores Hidalgo
 The "Homeland Festivals" of the magical town of Dolores Hidalgo are a celebration of local traditions and products – meaning there's a bit of everything on offer, from musical performances to fireworks, food stalls, dances and local handicrafts for sale. Don't miss the ceramics and ice cream: Dolores Hidalgo is one of Mexico's major pottery centres, as well as a place known for odd ice cream flavours like tequila and pork rinds. Catch Fiestas Patrias for 10 days in early to mid-September (2018 dates TBA).
[Photo courtesy Tim Leffel]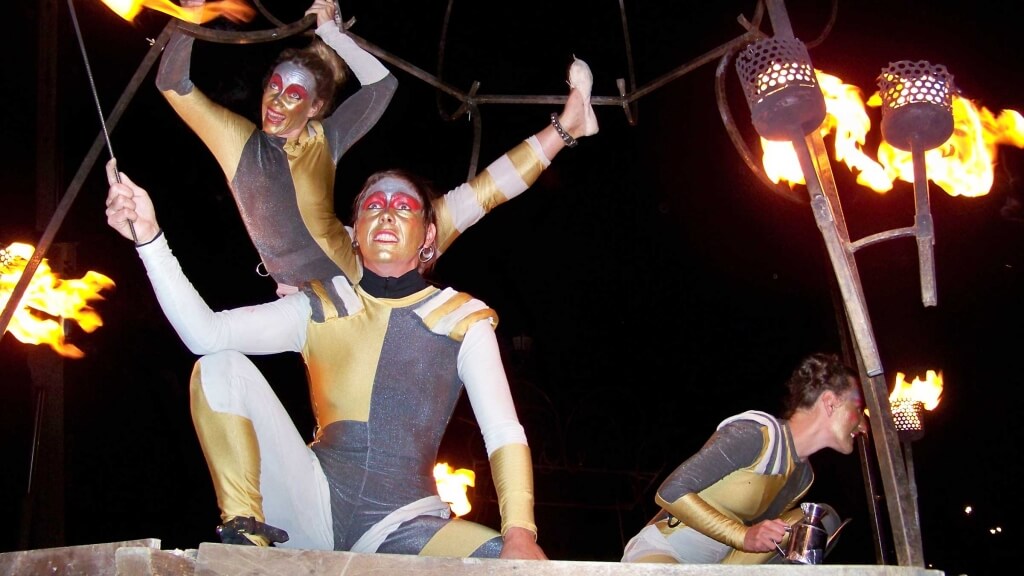 Festival Internacional Cervantino in Guanajuato City 
The Cervantino Festival is named in honour of Spanish novelist Miguel de Cervantes, of Don Quixote fame. It started in the mid-20th century with just a few performances of his plays held in plazas, but grew over time to a festival spanning 17 to 21 days, with actors, musicians and artists from close to 30 countries performing. Most of the big-name acts require advance purchase of tickets, with the performances in Teatro Juarez and the Valenciana church being worth it for the breathtaking venues. Every day, however, free stagings also take place all around the city. The event stretches over several weeks in mid- to late October each year (2018 dates TBA).
[Photo courtesy Tim Leffel]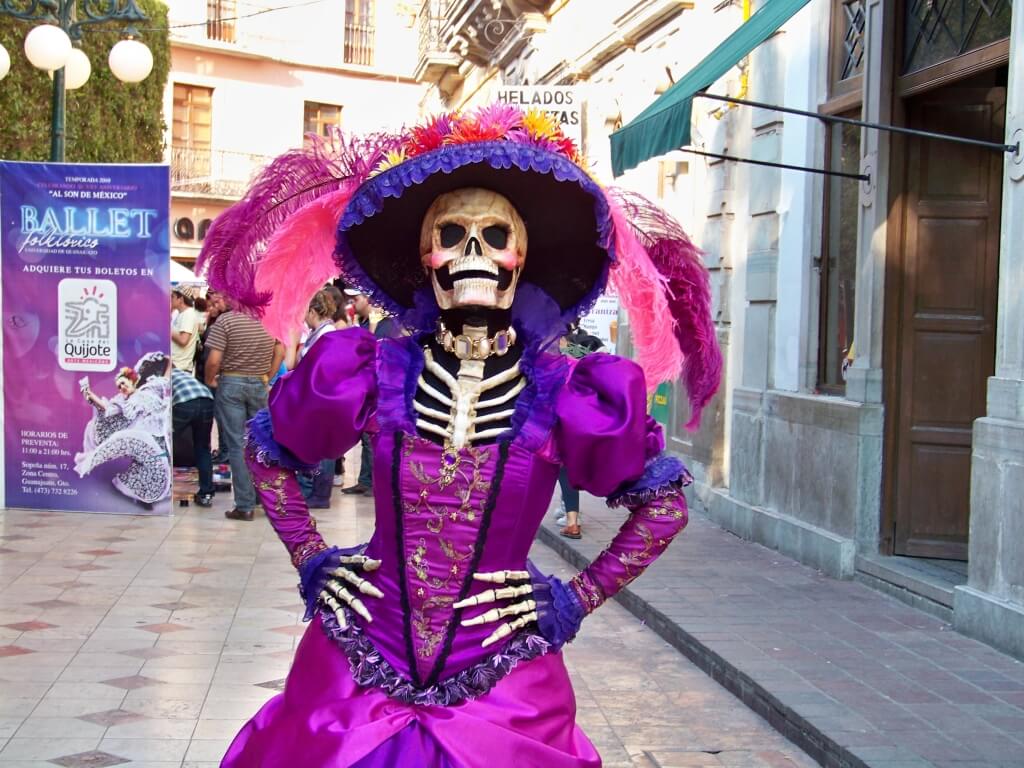 Dia de los Muertos in Guanajuato City
You can see some semblance of "Day of the Dead" celebrations in most any city in Guanajuato State, but the capital city goes all out for several days. Sugar skulls are for sale everywhere in the pedestrian streets, and the cemetery is a lively place for two solid days. You'll see hundreds of people dressed up in ghoulish makeup and period costumes, and shrines adorn every building; head to the university steps for a major display of candles and art. Day of the Dead is generally celebrated over two days: 1 November to honour children who have passed, and 2 November to honour adults.
[Photo courtesy Tim Leffel]
Festival Internacional de Jazz y Blues in San Miguel de Allende
San Miguel's Jazz & Blues Festival celebrates its 14th year in 2018. Appealing to locals as well as a large expatriate crowd and visitors from Mexico City, it has grown into a major event. In addition to musicians from Mexico, the USA and Canada, there's usually at least one performer from elsewhere in Latin America on stage. Major performances require tickets, but workshops and ancillary club shows are usually free. The Jazz & Blues festival runs in mid-November each year (2018 dates TBA).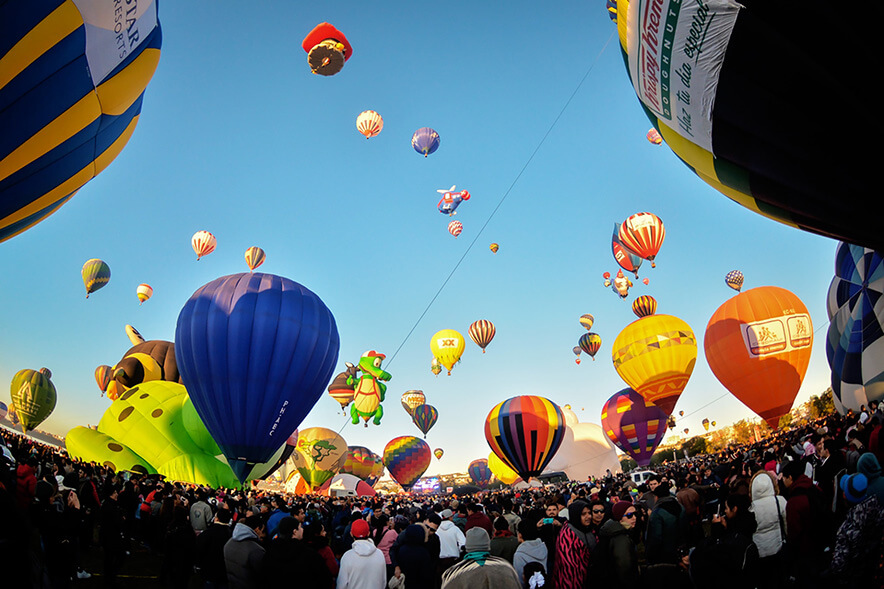 Festival Internacional del Globo in León
New Mexico may be known for its international hot air balloon festival, but "old" Mexico's hot air balloon event gives New Mexico a run for its money. Established more than 15 years ago, the festival in León attracts over a half a million visitors, with last year's event featuring more than 200 balloons from 23 countries. There are also musical performances happening throughout, including at least one big-name concert. Catch the International Balloon Festival in mid-November each year, running from 17-21 November in 2018.
[Photo courtesy Festival Internacional del Globo]
Easter Celebrations (Across The State)
 In most of Latin America, Easter (or Pasqua) is a major holiday. In Mexico, it's the biggest holiday of the year. The week before or after Easter is a great time to visit big cities, as half the population heads to the beach or to see relatives, leaving the city streets less crowded than usual. It's also a prime time to catch a church procession in any town, when Jesus statues are paraded through the streets in front of marching bands, with pious followers staging re-enactments of Biblical events. Easter dates change each year, but in 2018 Good Friday falls on March 30.