';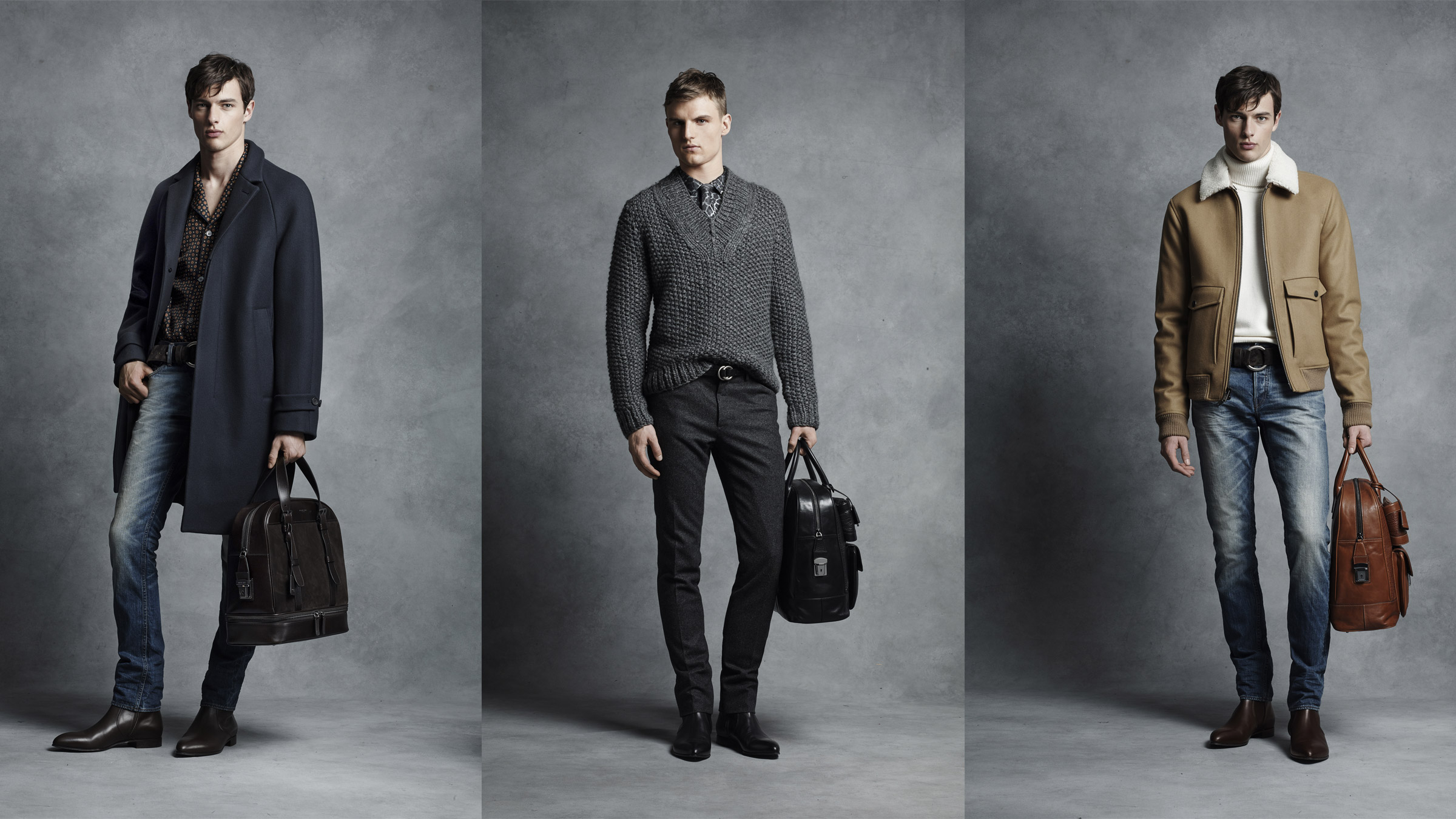 Many a man rejoiced when the stuffy suit and tie were relegated to the back of the business wardrobe. Many others, however, fear this new-found freedom. Instead of a trusty uniform, there are daily decisions to be made in a world of business casual outfit choices, which can be overwhelming.
We've narrowed down your options to 5 rules and 15 key pieces that will help you nail the relaxed look – but still look like you mean business.
1. Fit Is Key
Casual does not mean lazy, slouchy or sloppy. You're ditching the suit and tie, but you needn't bring your inner couch potato to the office. No matter what your size or shape, go for tailored, slim-fitting, un-fussy cuts. When shopping, know your size, allow staff to advise you, and have items altered to fit. What you need:
– A fitted jacket: Business casual doesn't demand a suit jacket, but a well-cut blazer conceals many a sartorial sin and instantly smartens up any outfit. Keep one on standby in case an unexpected meeting pops up on your schedule.
– A fitted shirt: A good shirt is so much more important when you're going sans jacket. Once you've found the perfect shirt – quality fabric, cut close to the body, with slim sleeves that begin at the edge of your shoulder and hit just at the wrist – stock up on a variety of colours and patterns.
– Fitted trousers: Slim (not skinny) pants in a neutral hue will go a long way if they fit right. Most shops take up the legs free of charge.
2. Invest In Quality
Quality over quantity is the best rule of thumb, particularly when it comes to your office wardrobe. No matter what your job, well-made staples will reflect positively on you. Unless you're in a creative industry, you want to display confidence, competence and sophistication, not look like a clothes horse chasing the latest trends.
– Good shoes: You can wear a lace-up shoe, but desert boots, loafers or even a monochrome leather sneaker are better matches for business casual. Regardless of style or colour, be sure to keep them brushed and polished.
– Quality jeans: Leave the artfully distressed denims at home and go for a dark wash, straight leg and minimal embellishments.
– A stylish knit: A smart v-neck or cool cardigan will work for everyone. Avoid cheap synthetics and bulky winter woollens, opting instead for a slim-fitting style made from fine yarn that doesn't go beyond your belt line.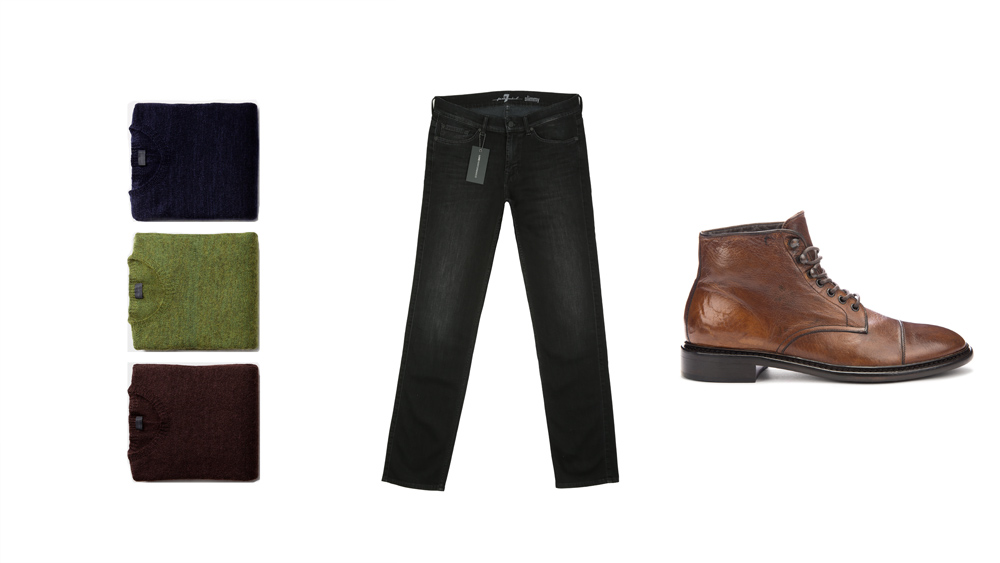 3. Colour Coordinate
Sticking to a limited number of key quality pieces is easier if you keep them all within a certain silhouette and colour scheme. The safest palette is black, greys and blues, which suit most people, work even in a more conservative setting and take you from office to evening with ease. Drawn towards a different hue? Just adapt this rule to suit your own choices.
– Grey slacks: Grey works with any outfit, in any season, and is easy to dress up with a splash of colour.
– A navy blazer: The one true must-have in any business casual wardrobe.
– A blue shirt: Obviously, you'll want a pale blue business shirt, but royal blue checkered, polka dots on ultramarine, or a monochrome floral are nice alternatives.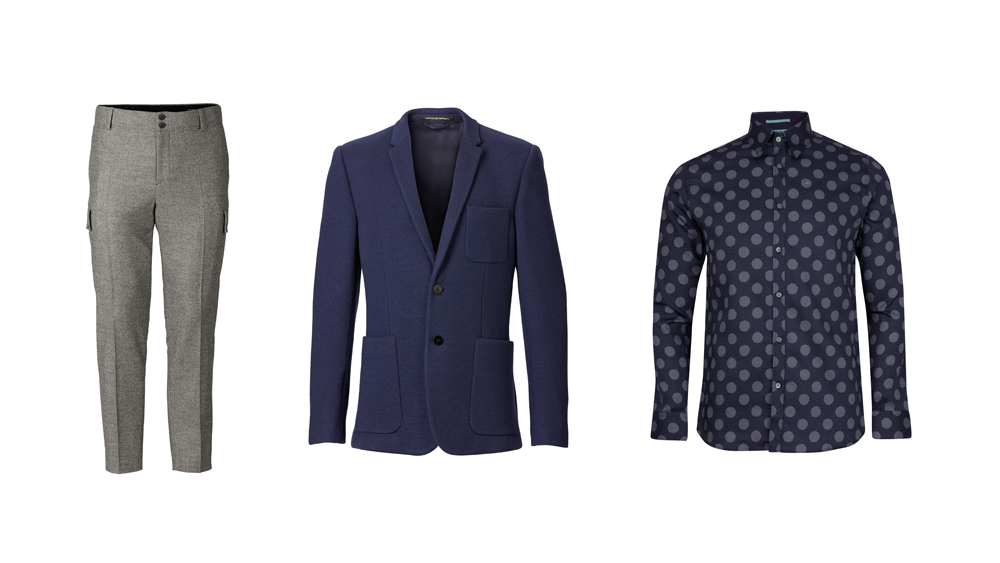 4. Dress For The Season
If your corner of the world gets distinct seasons, it pays to be prepared for different types of weather. Not just for practical reasons: You'll look silly in your cream chinos come winter, and sweaty in grey flannel during the summer months.
– A good coat: Sure you're not wearing it IN the office, but you'll be seen wearing it on your way in and out every day for several weeks or months, so your ski parka won't do.
– Winter boots: If there's snow on the ground, your normal work shoes won't cut it. Chukka, Chelsea or even hiking-style boots (without the utilitarian look) do the trick, as long as they have a good rubber sole and water-repellent outer.
– Light cotton or linen trousers: Casual or not, shorts are still a faux pas in most offices, so have a pair of lightweight trousers on hand for warmer days.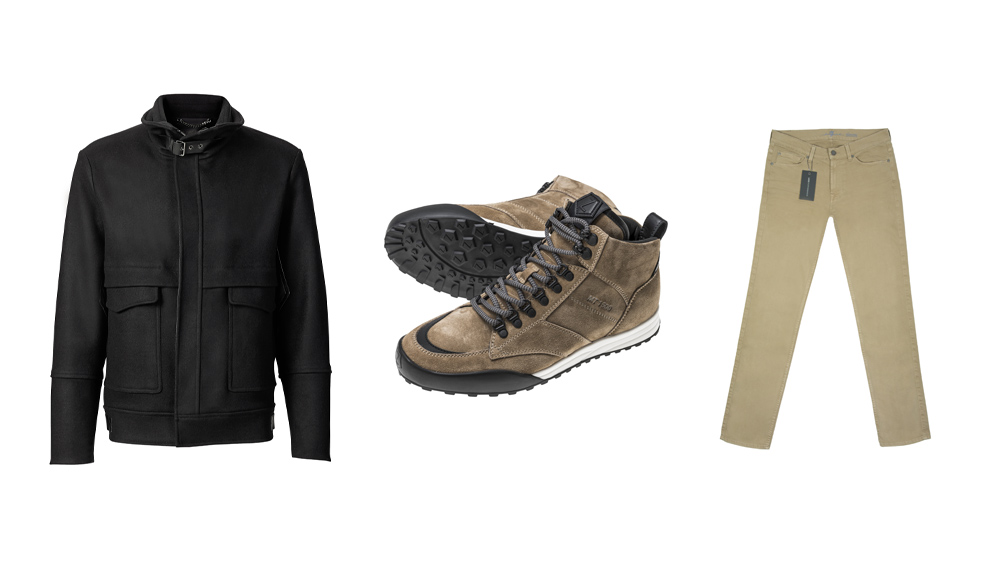 5. Mix It Up With Textures, Patterns And Accessories
If you're worried about looking boring, inject a bit of pizazz into your wardrobe with pops of pattern, colour and texture. The easiest way to achieve a colourful look is with accessories that change with the seasons.
– A brave belt: Woven leather or a pop of colour – feel free to go nuts with your belt. In such a small item, there's no such thing as too loud, as long as you keep it narrow and the buckle small.
– A textured jacket: A short, slim tweed is a great way of mixing things up while still keeping it classic.
– A mad shirt: A long as you stick to rule number one (good fit), you can get adventurous with fabric. Those wary of going overboard should choose either a bright colour or a loud pattern, not both.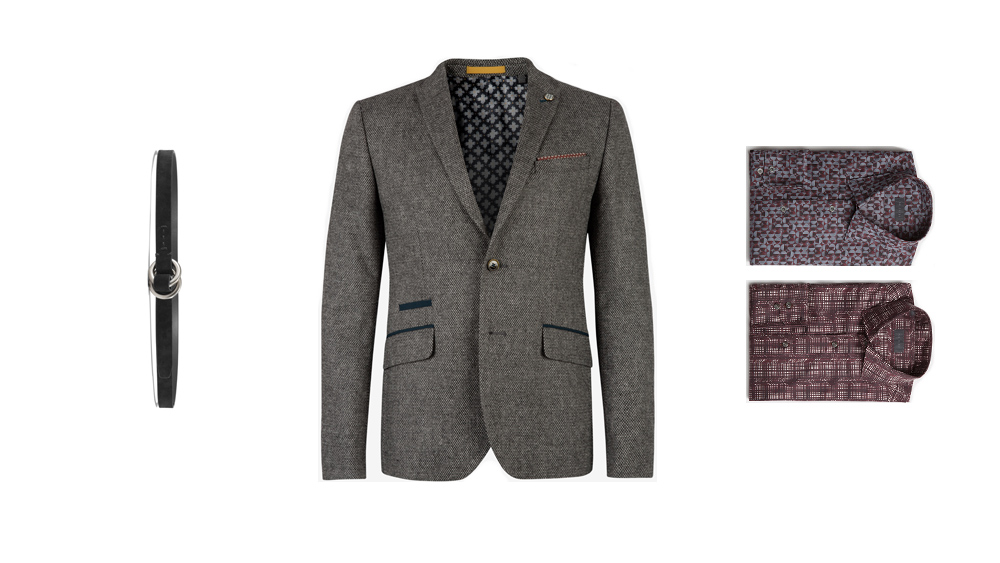 Article by Fiona Brutscher