';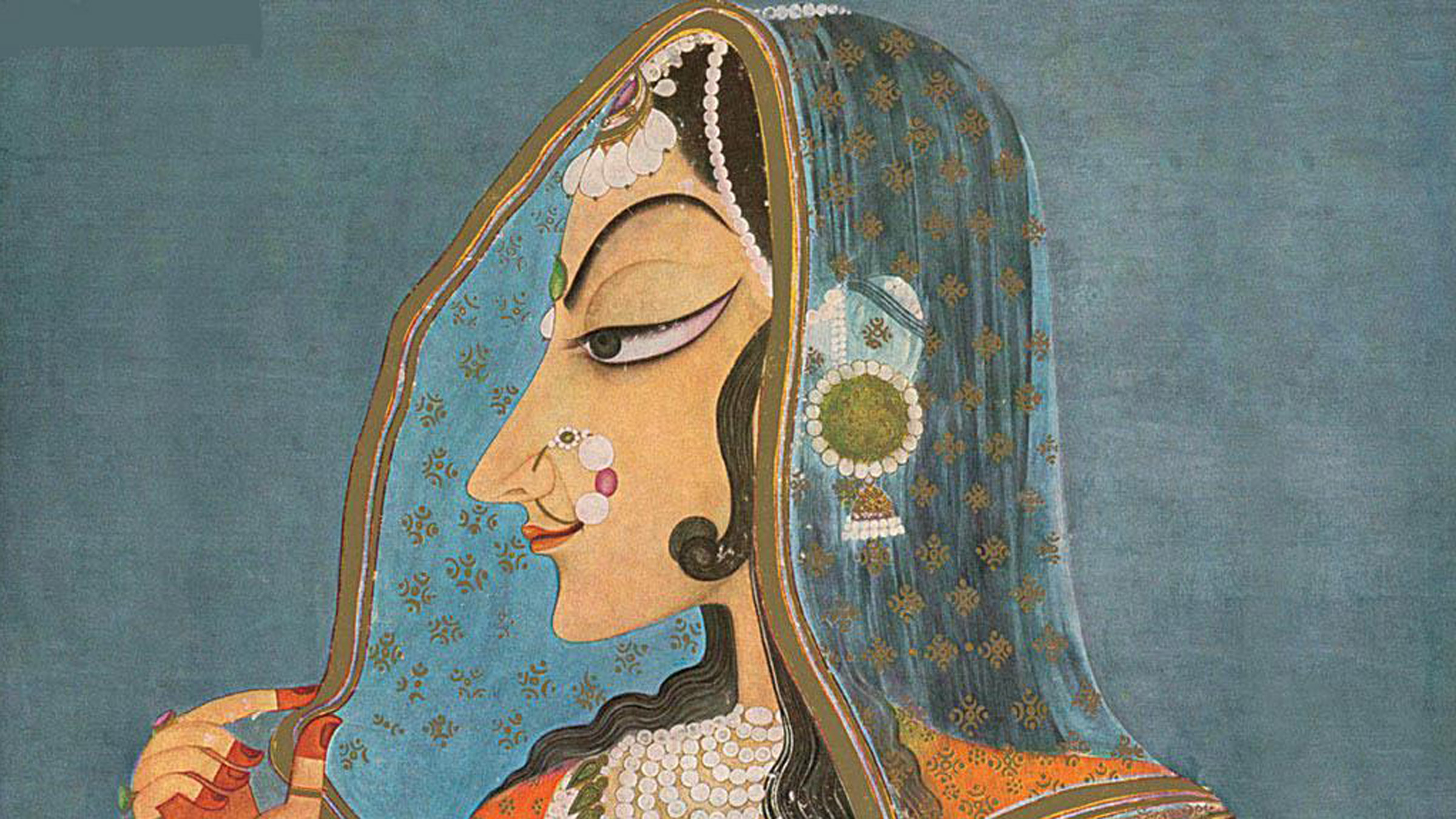 ;
From street-side stops to 5-star hops, 9 of India's veteran bloggers share their trusted tips for eating, visiting, exploring and shopping in the subcontinent.
Food
"After 7 pm and extending well past midnight, Mumbai's King Circle transforms into a street-side restaurant, serving the best pav bhaaji there is. You will certainly not want to eat that special Indian fast food treat anywhere else after that!" – Dr Wasim Mohideen, Chennai Foody
"Easy to miss as an extension of Sai Baba Temple, in Ulsoor, Bangalore (courtesy of the crowds), Skanda Dosa Camp doles out the best of the best dosas (rice and lentil pancakes) and extra-large idlis (steamed rice and lentil cakes) dipped in healthy doses of ghee (clarified butter). Heaven! " – Dr Wasim Mohideen, Chennai Foody
"Perhaps one of the best restaurants in India, Pan Asian at the ITC Grand Chola, Chennai has been extensively reviewed. My tip? Forget the menu! Just tell the chef about your allergies and how much you'd like to spend per person. Magic follows." – Dr Wasim Mohideen, Chennai Foody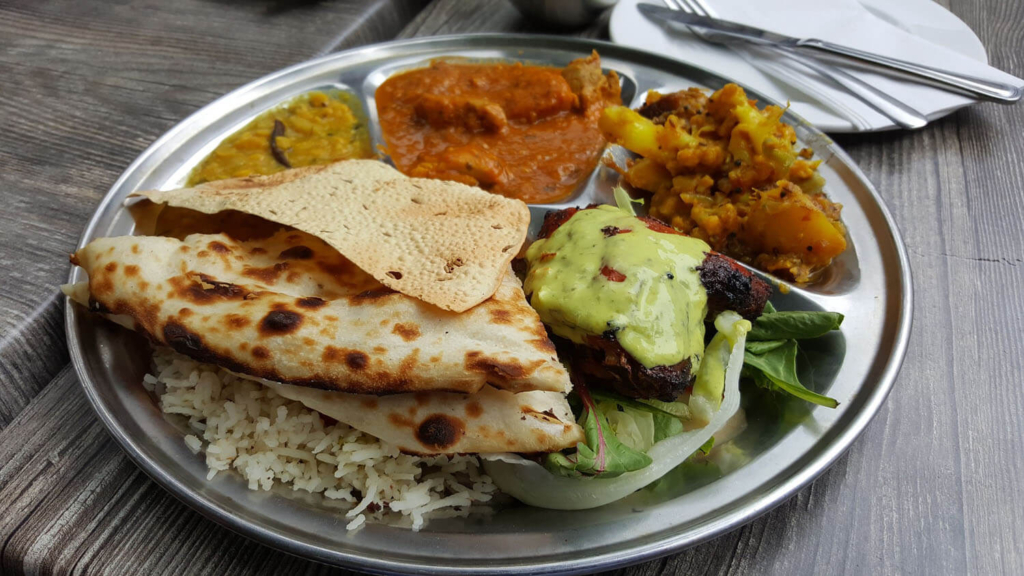 "Delhi Belly is not a myth. Avoid street food unless recommended – it's not a good idea to eat just anywhere. Dhabas and shacks don't always serve filtered water, stick to bottled!" –  Anisa Nairman, The Gourmad
"In Delhi, the various State Bhawan canteens are great places to eat delicious and authentic meals without racking up a bill. Try Andhra Bhawan, Kerala Bhawan, Viva O Viva (Goan fare), Orissa Niwas or Nagaland House to get a taste of India's regional cuisine without leaving the capital." –  Anisa Nairman, The Gourmad
"Visit local food markets to stock up on unique ingredients and products – here you can find wonderful organic products like honey, teas, spices, sherbets and black rice that make great gifts and/or additions to your kitchen. Some organic stores in Delhi worth a peek: The Kirana Shop, Altitude Store, Navdanya, The Roots, Fab India, Khadi Gram Udyog Bhavan." –  Anisa Nairman, The Gourmad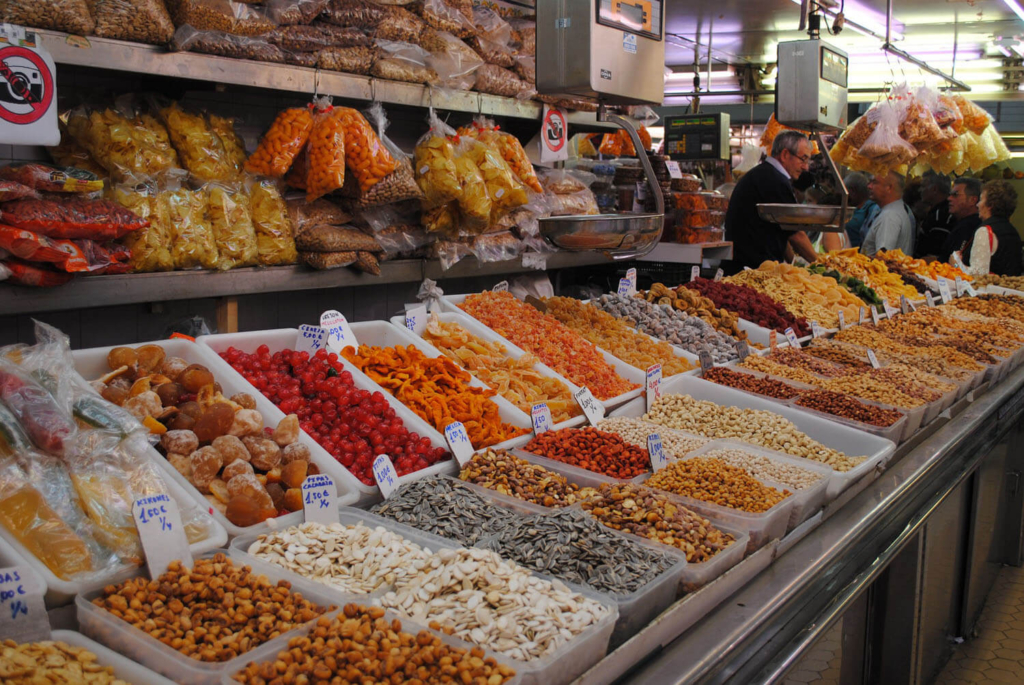 Culture
"India has many beautiful stepwells tucked away in its corners, but you can find one right in the centre of the capital if you know where to look. The next time you're at Connaught Place in Delhi, head over to Hailey Road and check out Ugrasen ki Baoli. Legend has it that it dates all the way back to Ugrasen, a king who lived during the Mahabharata era." – AudioCompass
"The Taj Mahal, Agra Fort, Fatehpur Sikri and Sikandra are all worth a visit, but you can venture off the beaten track in Agra, too. Don't miss Itmad-ud-Daulah's (Emperor Jehangir's father-in-law) tomb, aka the "jewel box". Its amazing marble and inlay work rival that of the Taj Mahal. Don't miss it!" – AudioCompass
"The Town Hall, or Asiatic Library, is a beautiful building in the heart of Mumbai's financial district, Fort. For many, it's just a run-down old Library, but few know it houses one of the two oldest surviving manuscripts of Dante's Divine Comedy. The manuscript is not put out on display often, but the building itself is an integral part of Mumbai's history, and worth a visit."– AudioCompass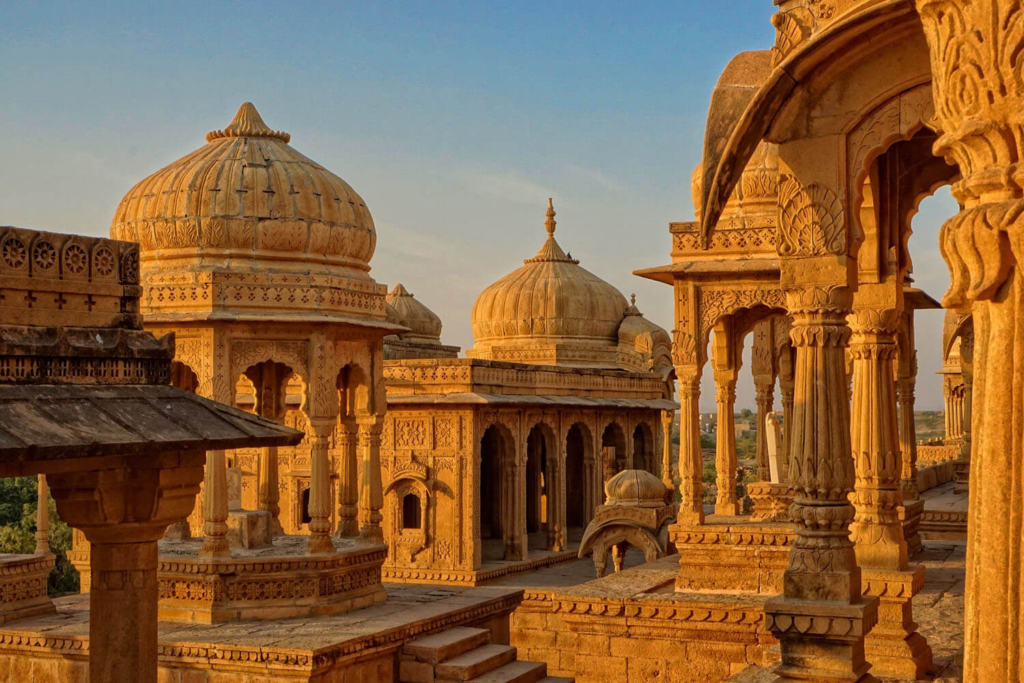 "The Hampi ruins in Karnataka are a visual and historical treat for photographers and culture vultures alike. The wonderful cottage stays and inexpensive but delicious meals make Hampi an ideal destination for slow travellers. Best explored on bike and avoided during the monsoons, the town comes alive during Diwali – the Indian festival of lights." – Deepti Asthana, DA Travelography
"Lucknow, the City of Nawabs, may not have appeared on tourist radars just yet, but this architectural and food hub in North India is certainly worth a visit. The historical monuments of the Bara Imambara, Bhool Bhulaiya, Shahi Baoli, Rumi Darwaza, Chhota Imambara and Jama Masjid are guaranteed to delight architectural buffs, while local delicacies, including the famous Lucknawi Biryani and Kakori kebabs, will keep foodies thoroughly satisfied." – Deepti Asthana, DA Travelography
"The Arabian Nights-like city of Jaisalmer gives visitors a glimpse of the real Rajasthan with its colours and vibrancy. A not-to-miss star attraction is the mighty Golden Fort made of yellow sand stone. For overnight stays, super saver guest houses and quaint homestays are aplenty, but if you're hankering for a taste of the royal life, make sure you book a few nights in a fort or traditional Haveli." – Deepti Asthana, DA Travelography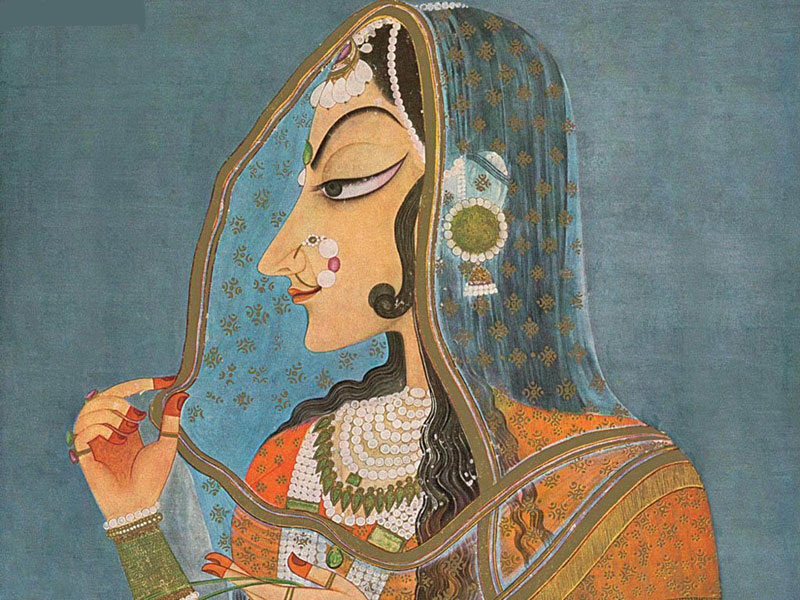 [Photo: Nihâl Chand via Wikimedia Commons]
Shopping
"Ayurveda is the traditional, time-honoured healthcare system of India. You can find many products made with Ayurvedic formulations ranging from the fabulous Forest Essentials at the top end, to less expensive versions, such as the reliable Biotique, in almost every market." – Mariellen Ward, BreatheDreamGo
"Wearing traditional clothes in India helps beat the heat – and meet the need for modesty. There are many places that cater to foreigners, such as Anokhi and Fabindia, but it's best to buy fabric for a salwar kameez (3-piece outfit) from a sari shop and get a tailor to stitch it for you for a perfect fit." – Mariellen Ward, BreatheDreamGo
"For a really fun Indian bazaar experience, visit the open-air bangle market next to Hanuman Mandir in Connaught Place, New Delhi. You will be astounded by the extensive selection and variety. Mixing and matching is fun, prices are reasonable and bangles make great souvenirs, too. So stock up!" – Mariellen Ward, BreatheDreamGo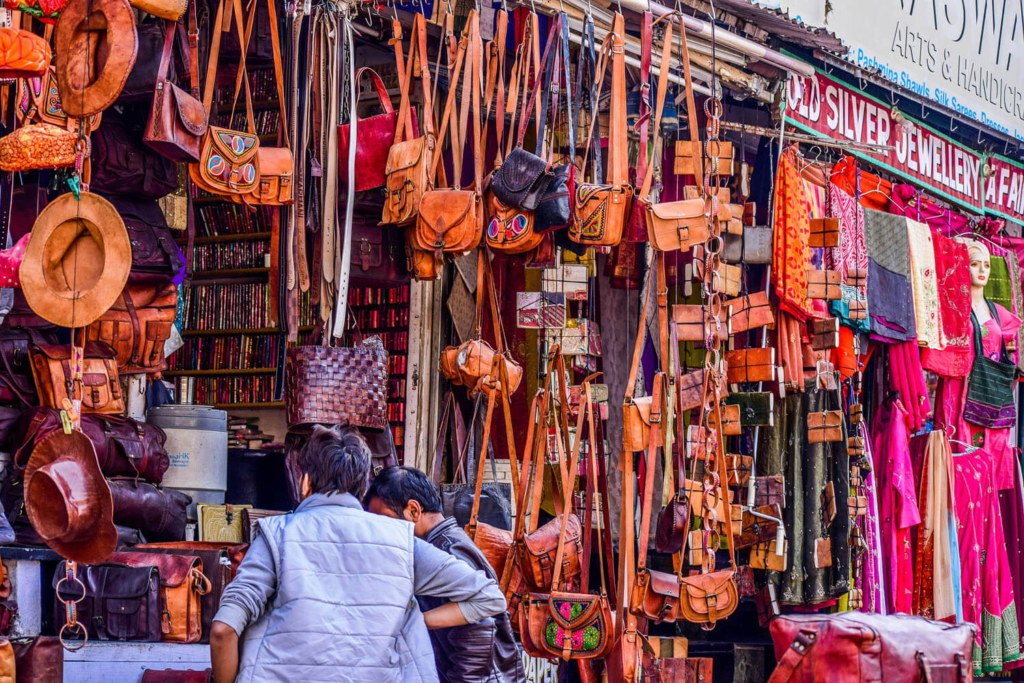 "India boasts a variety of art, artefacts and antiques, but they can be pricey and it takes a connoisseur to spot an imitation. Play safe and stick to fine Indian textiles such as bandhini from Bhuj, silk from Bhagalpur, kanjivaram from Tamil Nadu, chikan from Lucknow and pashmina from Kashmir." – Edwina D'souza, WannaBeMaven
"Barring some portions of the south, India is a tea-loving nation and one of the largest producers of tea in the world. Assam, West Bengal, Kerala and Karnataka make great places to shop for exotic blends. New Delhi, too!" – Edwina D'souza, WannaBeMaven
"Visit the Wednesday-only Anjuna Flea Market in North Goa between November and April: what originally started as a hippie market for second-hand goods has morphed into a full-fledged souvenir bazaar featuring traders from across the subcontinent. You'll find curios, art, artefacts, clothes, spices, tea, musical instruments and more. The Saturday Night Market at Arpora is also worth exploring." – Edwina D'souza, WannaBeMaven
Exploration
"Goa may be popular for its party circuit, but if that's not what you're into, avoid staying at Baga, Calangute or Candolim. Instead, go to a quiet little area called Nerul and check into Coco Shambhala. An entire family can stay at one of the 4 villas with private jacuzzis and 2 bedrooms. The fare is for guests only and classifies as one of the best in state, from a famous chef." – Rachel Jones, Hippie in Heels
"Most international flights out of India take off at night, meaning long layovers at city airports. Rather than waiting endlessly, call ahead to a 5-star hotel and ask to come for lunch (approximately Rs 800). Once there, get on their free WiFi, sit in nice chairs, and even use the sauna and shower before your flight. They've always said yes to me! Most even offer a complimentary car back to the airport." – Rachel Jones, Hippie in Heels
"Everyone wants to go on a houseboat in Kerala and sleep on the backwaters – it is one of the biggest tourist attractions in India. But, after all that, most people say that they got bored as there's usually no alcohol, many bugs, and no A/C. Instead go for the day, save money on the tour, and then check in to one of the many resorts with the extra cash." – Rachel Jones, Hippie in Heels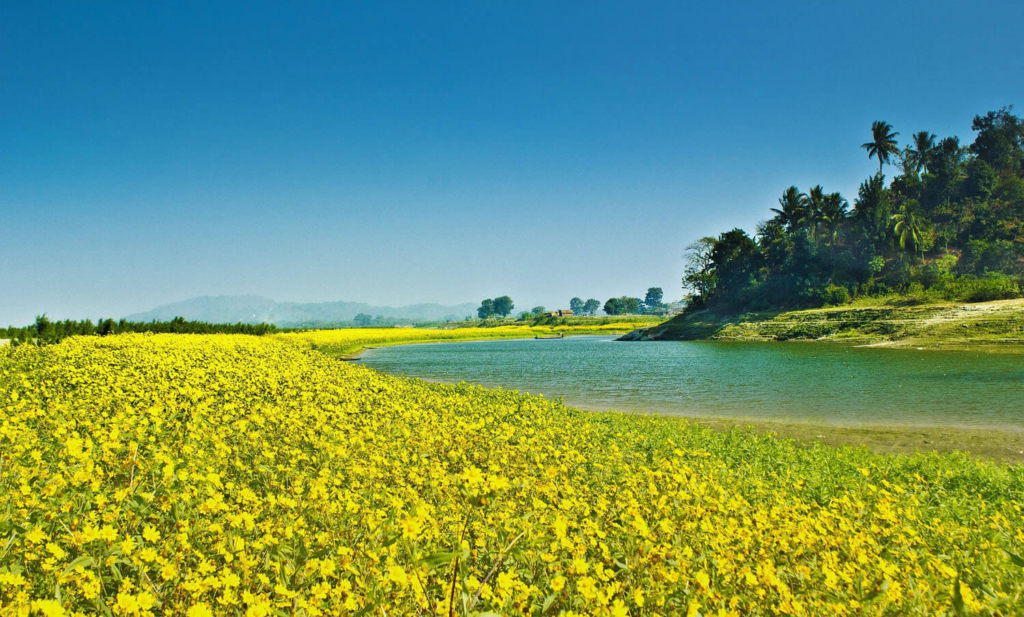 "Head to the under-explored Northeastern states to walk on the living bridges of Meghalaya, interact with the tribes of Nagaland and trek through the estates of Assam amongst other offbeat activities." – Ankita Mahabir, Living and Escaping
"A lesser-known city worth visiting is Hyderabad – it doesn't really get its due. Among others are Pondicherry, which is amazing for a bike ride, and Gangtok for weather, people and food." – Ankita Mahabir, Living and Escaping
"Majuli Island in Assam, one of the largest river islands in the world, is an ecological wonder and home to a crazy variety of flora and fauna. It is very rich in history, culture and the arts, and is one of Assam's best kept secrets." – Ankita Mahabir, Living and Escaping
"Exploring the Himalayas? Strictly follow what authorities and locals suggest – there is a thin line between adventure and craziness. If they advise that you stay indoors on a particular day, do NOT venture out. If you must, it's better to stick to places within your hotel vicinity." – Dheeraj Sharma, Devil On Wheels
"If travelling to Leh-Ladakh in [high-altitude] Northern India, it's best to drive from the Srinagar-Leh side and exit from the Leh-Manali highway: the choice of route helps you acclimatise, and there are fewer chances of falling sick due to AMS than if you head in the Manali-Leh direction where altitude increases rapidly." – Dheeraj Sharma, Devil On Wheels
"Try and connect with locals and exchange experiences. If possible, give something back to the community in your own way as a token of appreciation." – Dheeraj Sharma, Devil On Wheels
Article by Guest Editor Purnima Shrinivas
If you haven't visited India, would you like to?