';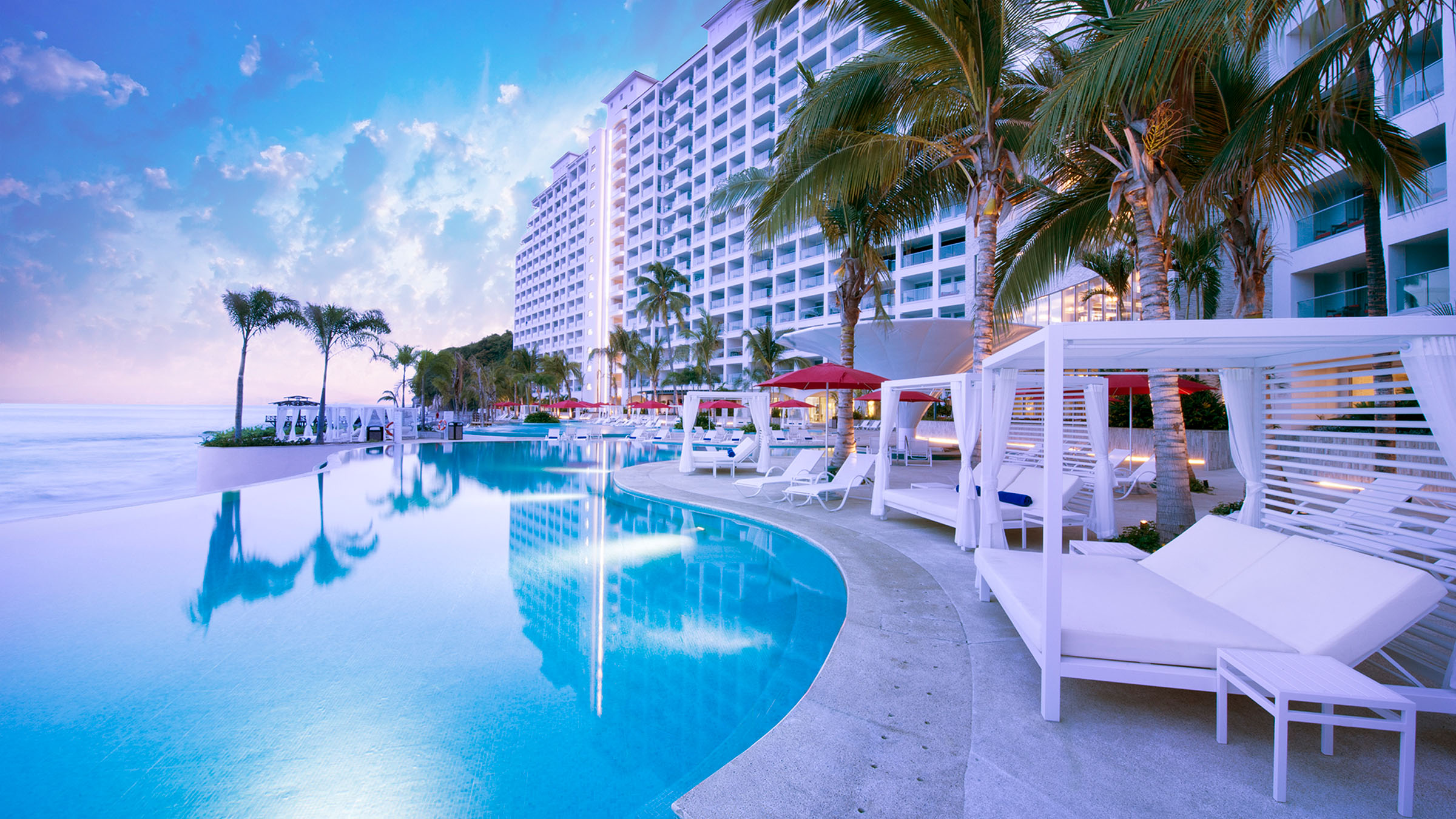 ;
Tailor-made for romantic escapes, Grand Fiesta Americana Puerto Vallarta All Inclusive Adults Only offers a taste of paradise on Mexico's sunny Pacific coast. Reserved exclusively for adults, the stunning resort features beautifully designed suite accommodations with awe-inspiring views and thoughtful perks.
Blissfully Carefree
You're on holiday – doesn't your bank account deserve some time off, too? Give your wallet a rest at Grand Fiesta Americana Puerto Vallarta, where the word "bill" isn't even in the hotel vocabulary. Whether you're ordering a margarita by the infinity pool, sitting down to a dinner of local specialties or enjoying a coffee and sweet snack at one of the hotel's 3 exclusive mood lounges, you'll never have to worry about unpleasant surprises – the check has already been taken care of. Be amazed with our a truly grandiose all inclusive.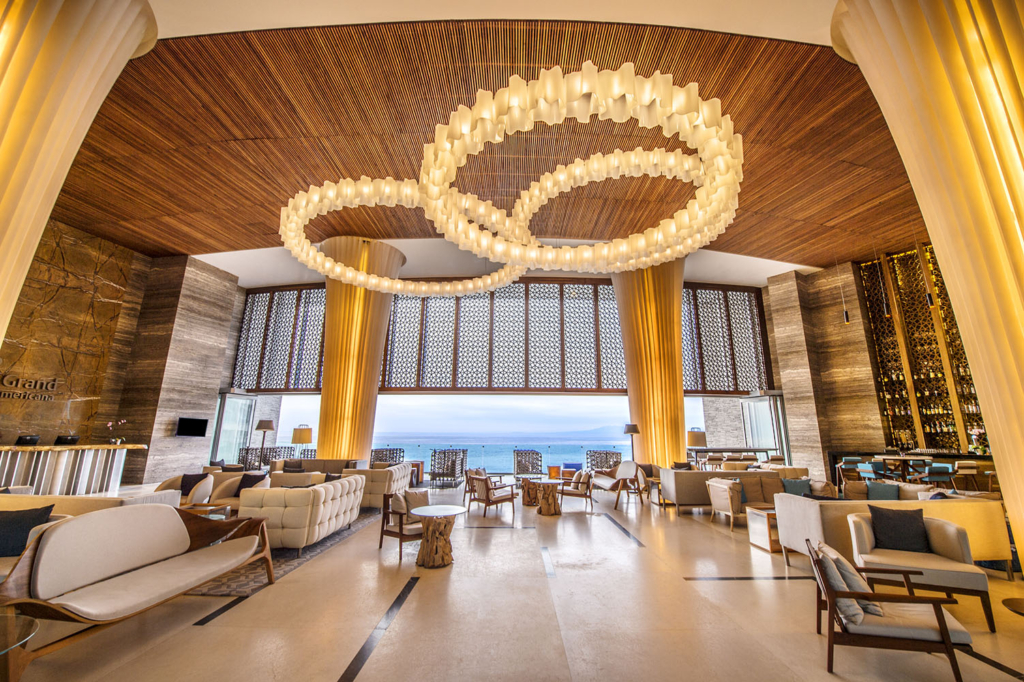 Splendidly Luxurious
Step out onto the resort's quiet, private beach with emerald waters as far as the eye can see – ideal for kayaking (already included your rate) – or take a dip in the pool, indulge in a massage at the fabulous Haixa Spa, and explore the many exciting activities on offer – not to mention fantastic nightlife and entertainment. Book yourself into one of the resort's stylishly appointed rooms and suites, each of which offers breathtaking views of the ocean and a private balcony or terrace. Sleek bathrooms with walk-in rainfall showers are also included, encouraging total relaxation after an eventful day, and some rooms even come with bubbling Jacuzzi tubs. Looking for extra pampering? Check into one of the luxurious Grand Club Suites that provide access to an exclusive lounge with a large terrace, private check-in service and a full bar. Whatever you choose, every guest will enjoy the resort's effortless, easy vibe, as if you're vacationing in one big lounge: sophisticated yet relaxed, sleek yet carefree.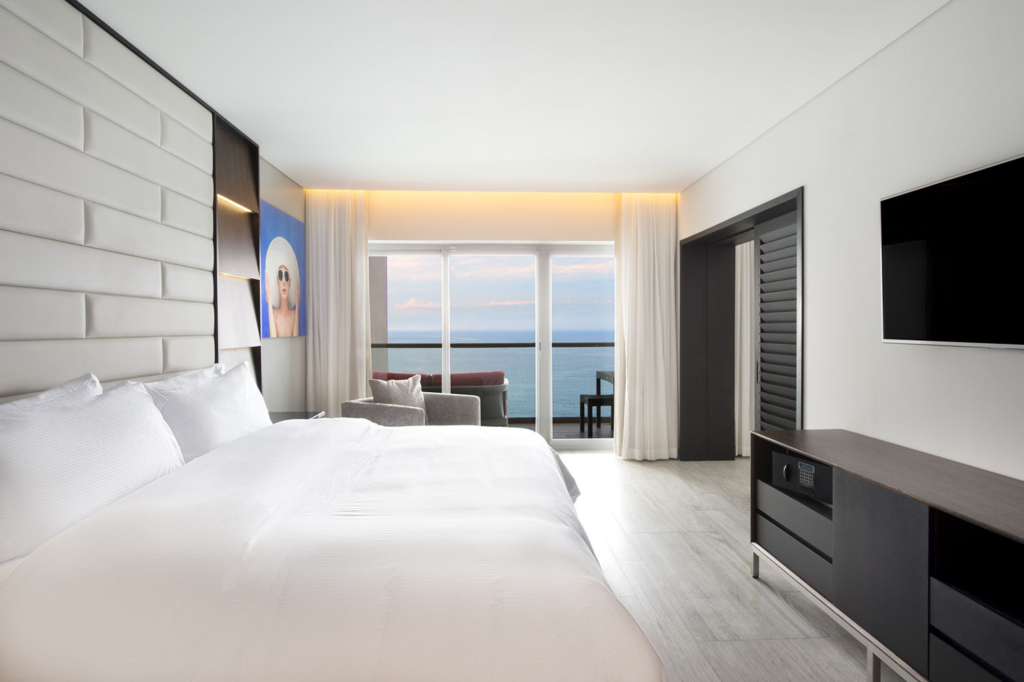 Delightfully Delicious
Your taste buds are entitled to a little fun, too – which is why Grand Fiesta Americana Puerto Vallarta offers more than 15 world-class restaurants, cafés, bars and lounges where you can treat your palate. Indulge in fresh seafood at the beach-chic Cevichería. Tuck into Italian specialties at Gulietta, try some Asian fare at Yuu, or sample the flavours of the local region at Rojo Corazón. You can even enjoy sushi and Spanish-style tapas with an ocean view at the Serrano Station. Here, there's truly a pleasure for every palate.
Ideally Situated
Perched on the edge of the Pacific Ocean, against a backdrop of the tropical rainforests of the Sierra Madre Mountains, Grand Fiesta Americana Puerto Vallarta is perfectly positioned to offer the best of any coastal vacation: soft sand beaches, exotic natural surrounds, water sports galore. You're only minutes from the Historic Downtown District and the city's epic nightlife scene, as well as a half hour from Puerto Vallarta International Airport – meaning the resort is easy to get to, but when you're here, the noise of the world is miles away.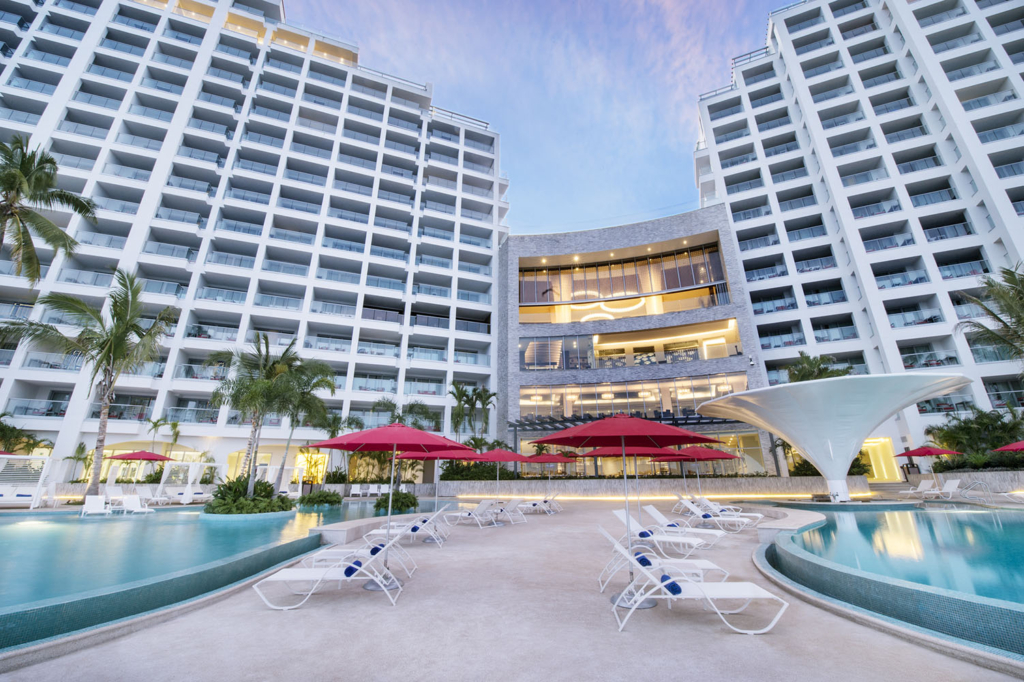 Reliably Diligent
At Grand Fiesta Americana, people are our top priority: our guests, our clients and staff. We always want what is best for you. That's why we're ready to welcome you with our new, extensive "Travel with Confidence" program, providing the safety, hygiene and flexibility you need to stay with us again. The program was developed following guidelines provided by the Mexican Government, the Mexican Secretary of Health, the US Centers for Disease Control and Prevention, the World Health Organization and the World Travel & Tourism Council. Furthermore, the ABC Medical Center is providing us ongoing guidance on the prevention, hygiene and disinfection protocols of our facilities.
Find out more at lacoleccionresorts.com