';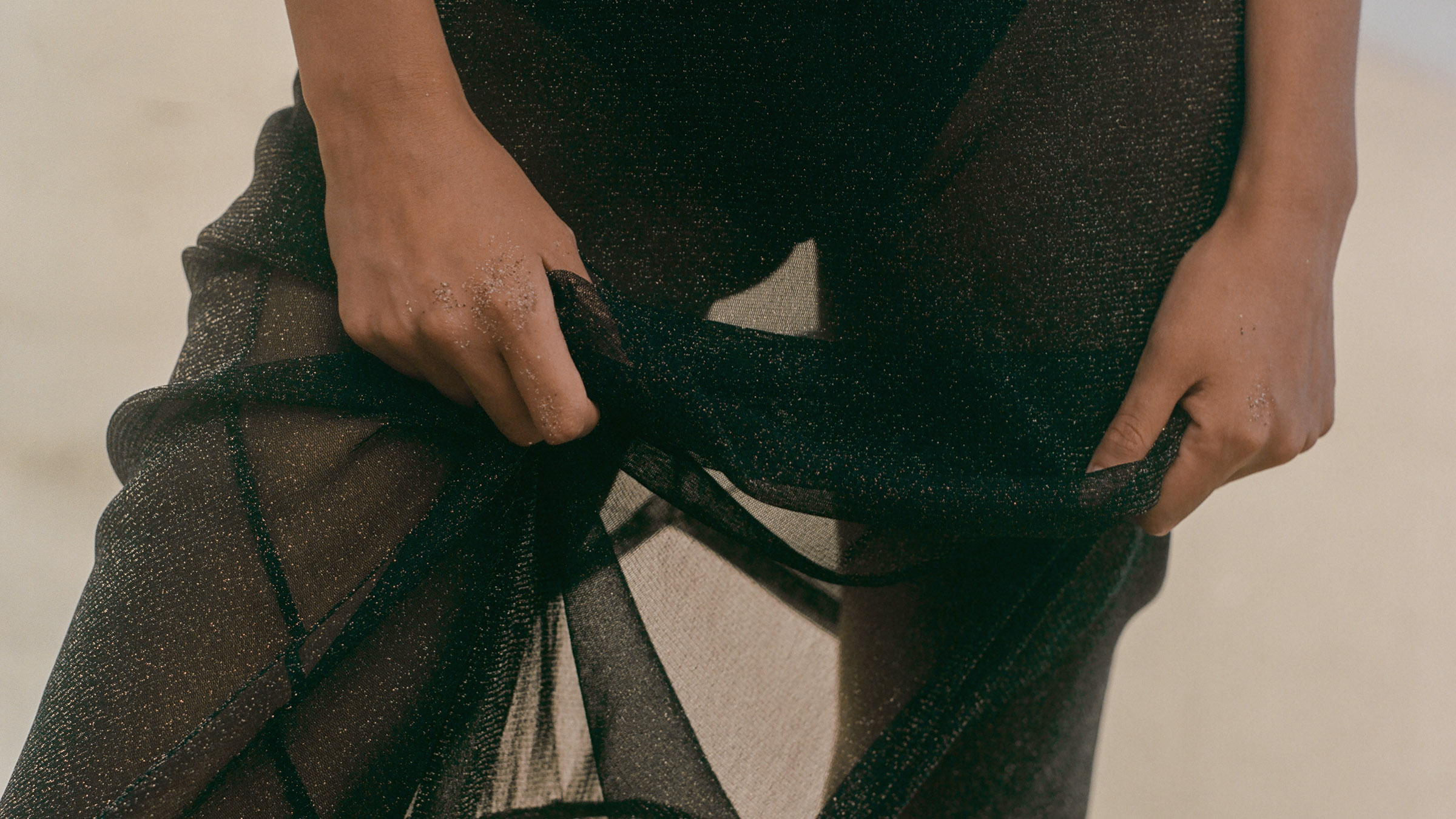 Meet the creative minds behind Sara Cristina, a trailblazing Latin American swimwear brand that has taken the fashion scene by storm, with pieces quickly disappearing off store shelves from Japan to New York. 
Born and raised in Venezuela, siblings Sara Cristina Villasmil and David De Lima have been steeped in the world of design since childhood, with their grandfather, a goldsmith, and their mother, a fashion designer, shaping their creative sensibilities. The catalyst for embarking on their own venture? Sara's quest for the perfect swimsuit. Their rocket trip to the top echelons of fashion, however, came when famed fashion influencer and designer Chiara Ferragni donned one of their creations, which had been gifted to her by David. 
Sara Cristina was suddenly standing in the global limelight, where their captivating swimwear designs became a sought-after sensation. And it's easy to see why. Read on to hear what the siblings have to say regarding their creative influences, brand DNA and sustainability ethos, as well as the ups and downs of running a family business.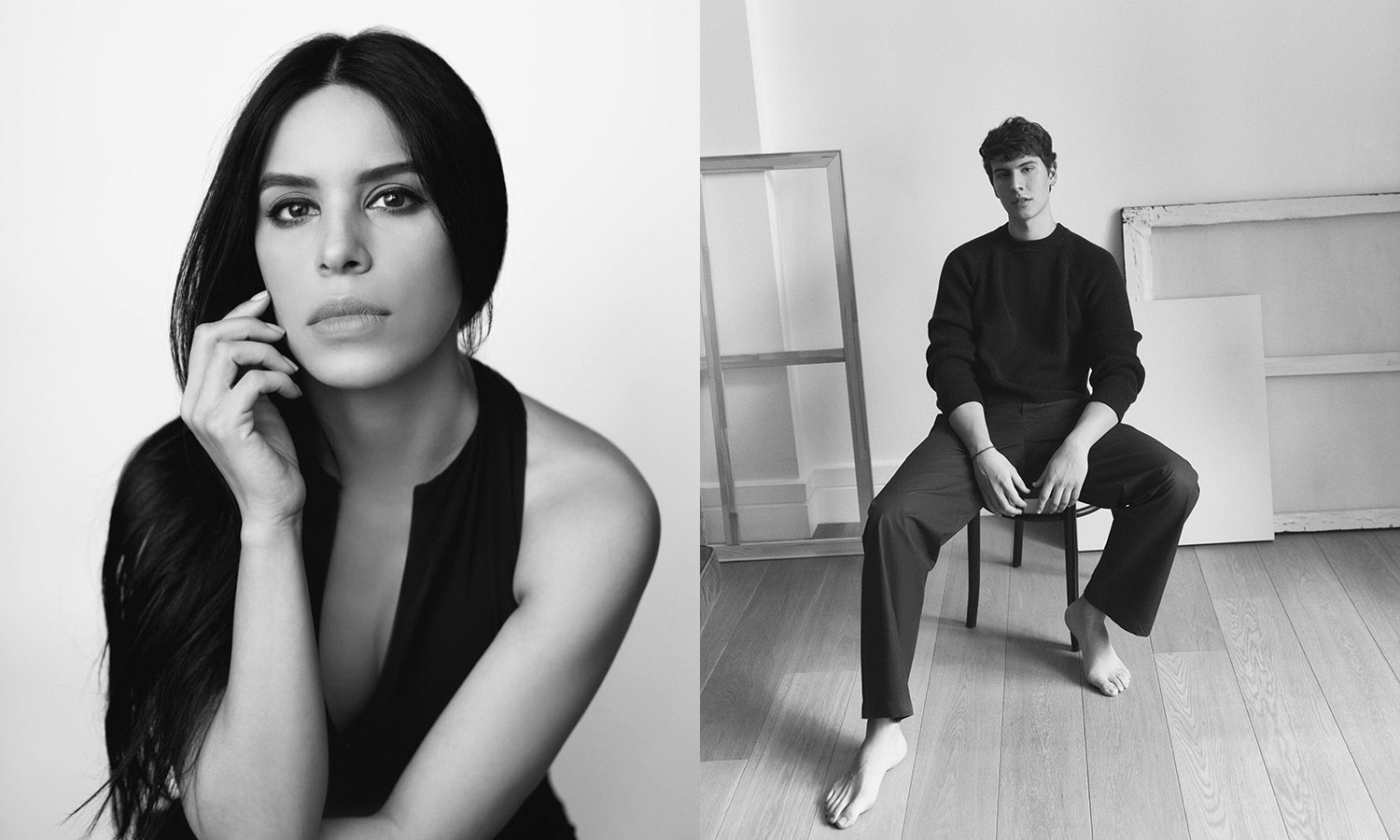 Amex Essentials: So tell us – why swimwear?
Sara: I didn't think of any other type of product, and it felt like a niche market when I started in Venezuela. At that time, there was nothing that I felt was what I wanted. I wanted something very classic, something that wasn't a constant trend, and something very elegant. It was hard for me to get it there. When I did my Master's [in fashion design at Parsons], there were no swimwear classes. The world of swimsuits has already evolved a lot.
What makes a good swimsuit?
Sara: Comfort, quality and cut, that is, the fit. Obviously we try to offer swimwear for all body types, in which women can feel comfortable, elegant. I generally have three requirements that must be fulfilled: that the swimsuit be elegant, that it's comfortable and that the cut works. I try to work with simple, classic silhouettes. There are times – there are years – when people want the bottoms to come up a little higher, so we design them to be the right cut. 
The truth is that the perfect swimsuit is the one in which you feel good and comfortable. And a lot of work goes into creating that.
My family lived in a small town where you saw the women sitting outside their houses knitting hats and bags. As a child I would sit and learn. I always return to those memories, all of that inspired me. – Sara Cristina Villasmil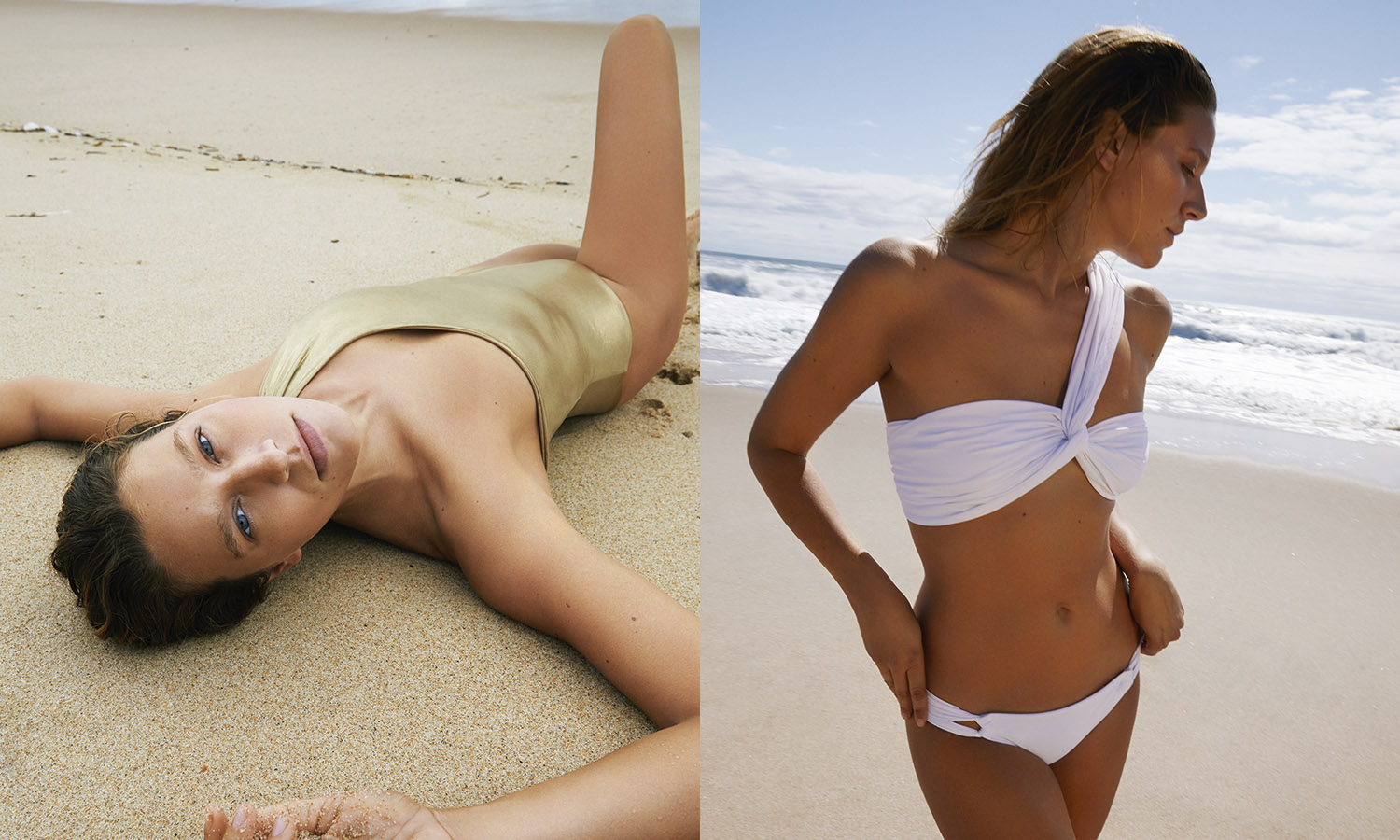 Could you walk us through the process of designing a swimsuit, from conceptualisation to final product?
Sara: Fabrics are very inspiring to me. It all starts by making a moodboard and deciding what colours we want to use, what inspires us at that moment – could be a book, or a trip. Over time, I've learned which fabrics are best for swimsuits, which stretch enough, which have the necessary drape for what I want to create. 
David: For you the fabrics, the textiles, the process of choosing that is part of the inspiration for what you are going to design. I feel that you see the fabrics and from there choose the style of the collection, the colours, everything emerges.
Sara: After selecting the fabric, we make the silhouettes, usually six full bathing suits and 15 two-piece suits. After we design, we create a sample and look for a model. That is the most important step, because you see how it looks on the model, how she reacts to the fabric, and from there we make changes and edit that pattern again. After editing it, we take the photos – and it also happens that you learn. You make a swimsuit, and maybe it sells very well, but there is always a way to improve it.
The Narcissus bikini is our best seller, and that was very difficult for me because it became a trend, the whole world copied it. Now, there's hardly a brand that does not have a piece resembling the Narcissus. It was very difficult for me to understand how the world of fashion works in that sense, in terms of professional ethics, but there is always a way to improve it. So it was a swimsuit that I made and have edited a million times, changing the fabric, changing the seam inside, things that you may not see in a photo, but the swimsuit is improving every day.
David, you worked at The Row, one of today's most talked-about luxury brands. What about that experience has influenced your work at Sara Cristina?
David: I learned about how an already established brand works, and I have been able to adapt that to our brand. Especially to develop our DNA and be very clear about what inspires us, what our references are, and always return to that. I think that's what I learned the most: how to be consistent with the brand, the DNA, with the visuals, the references and the inspiration.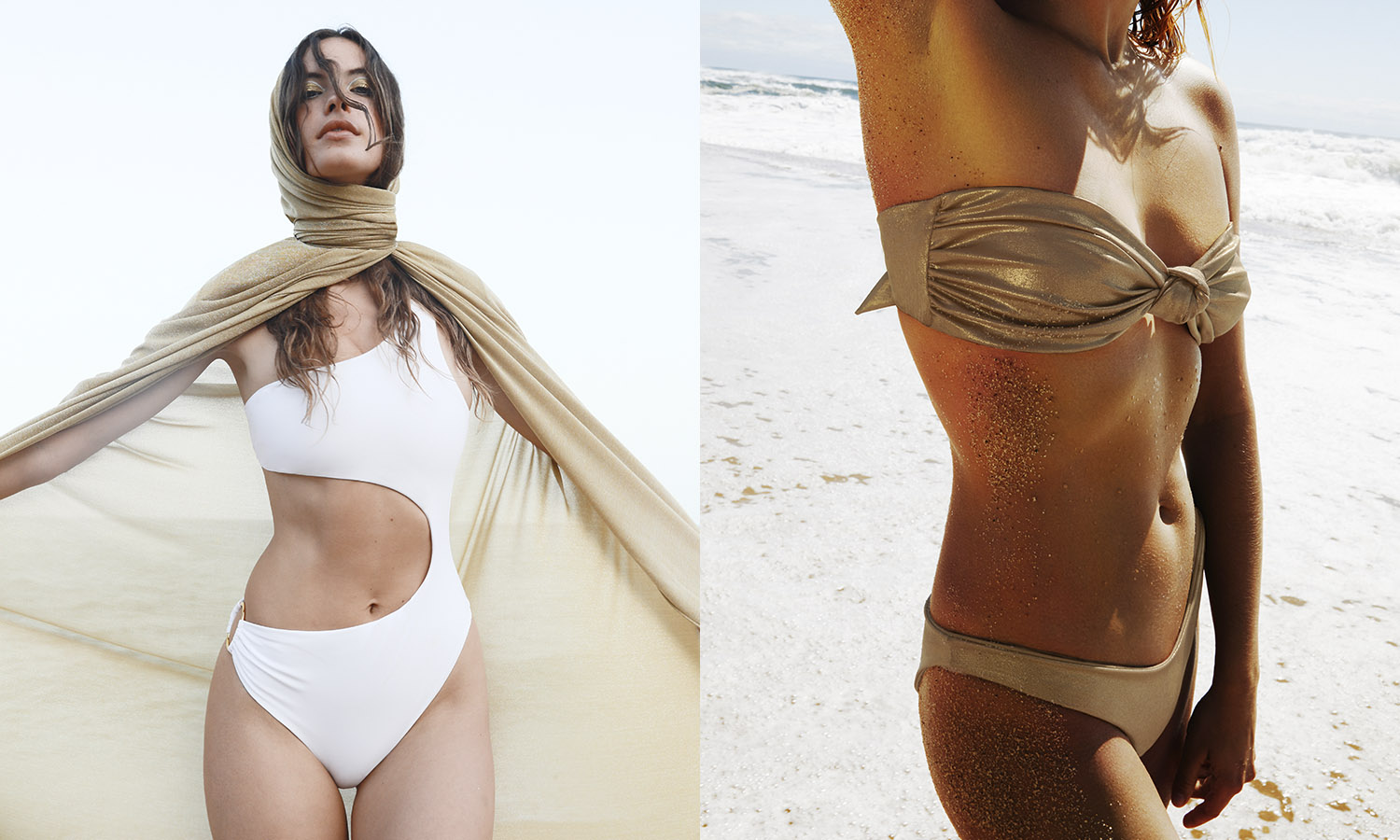 While NYC has been crucial to the brand's development, do you feel there's a unique aspect of the Venezuelan culture or lifestyle that influences your creative decisions?
Sara: Yes, it is constant. New York is the space, it is the place that allows us to be efficient in terms of business and reach, because our idea is to be global. We sell from Japan to London, New York. However, we always return to the root of inspiration that I believe is in our country, in our roots, in Isla Margarita. That's where the inspiration comes from.
David: Another thing is that we get along very well working together, and I think that being so close to our family, being so involved with my grandfather, with my mother… We ask him how to make a pattern, a cut. We always work as a family. And I think that's very Latino.
Sara: I call and say, "Mom, I want to make this shirt, it's so beautiful, can you make it for me?" That is something that perhaps a very large company cannot do. I spend all my time thinking, "Oh, maybe I'll do that back," and on Sunday at two in the morning, I send her a voice note, "Mom, can you make me this shirt?" And she sends it to me, and that's where we start. I feel that this is something very special that we have.
It sounds like Isla Margarita is a particularly inspiring place for you. What aspects of it shine through the most in your designs?
Sara: It's my greatest inspiration, my childhood. I went on all my vacations there, and I remember watching my grandfather work with gold – they have a technique where they wrap gold threads around pearls. The beaches are spectacular, the landscapes, every corner. My family lived in a small town where you saw the women sitting outside their houses knitting hats and bags. As a child I would sit and learn.
The fishing nets, too… I mean, there is so much influence that it even helps me create fabrics and design in a very organic way. There's a direct relationship with Margarita in all our collections.
David: I think as we grow and we create more collections, we are leaning more towards our roots – the inspiration comes more from our roots. We always try to return to Venezuela, as well as looking for young Venezuelan artists to combine our experiences. I feel that as we develop the brand, we get closer to Venezuelan culture, to those artisans, to our family and our roots.
You mentioned the aspiration of becoming a global label and having a presence in different markets. What has been the main challenge in this endeavour?
Sara: The challenge is not only to enter the market but to stay, and that means constant evolution. Also, to stand out among so much competition.
David: Another challenge is to maintain our essence but at the same time give the consumer what they are looking for. For example, in Japan I feel that people want pieces that are much simpler, much more classic. Here in the United States, depending on the retailer that buys from us, they want more striking colours. So we try to respond to that market but at the same time maintain our essence.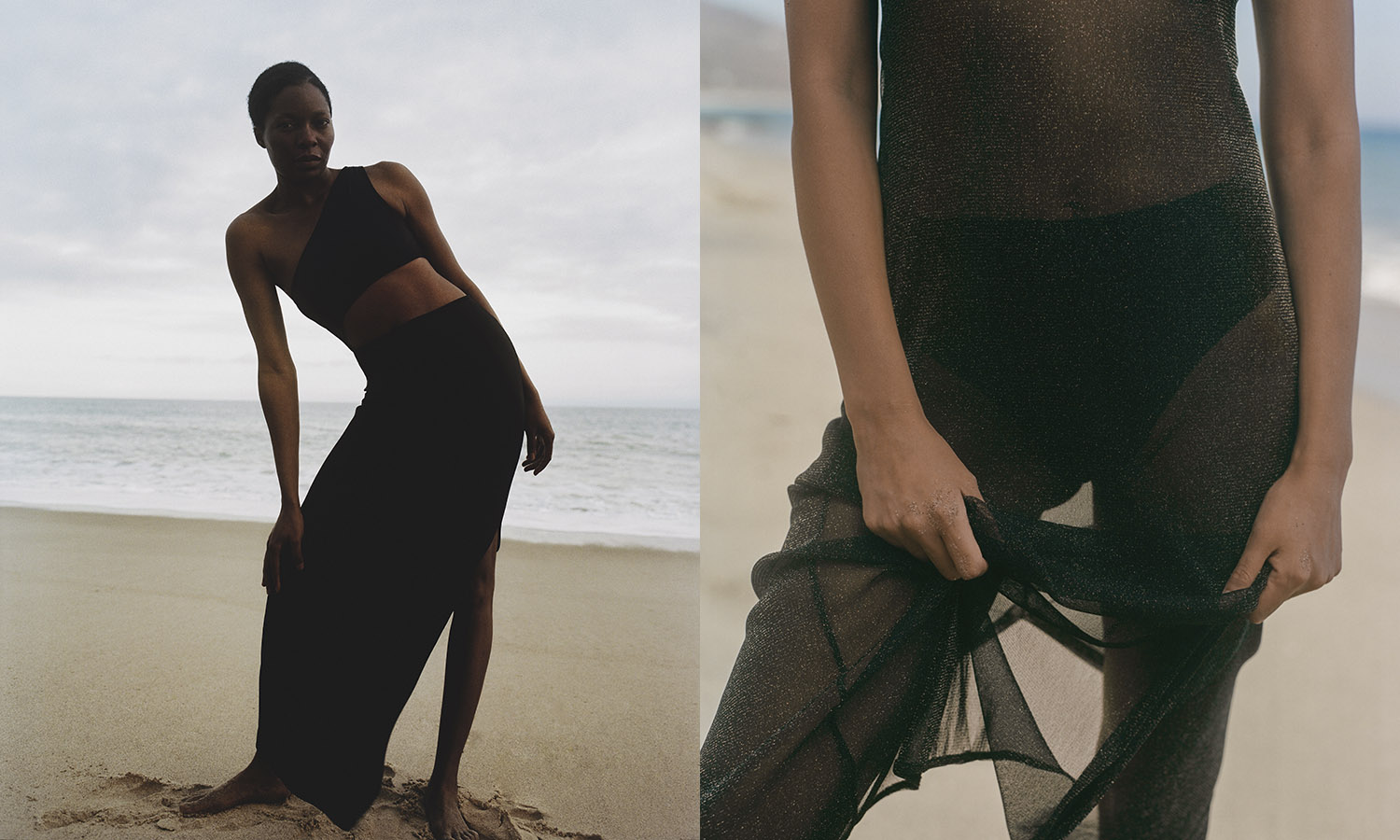 Quality, responsibility and sustainability are core values of Sara Cristina. How are these principles reflected in your practices?
Sara: We always think of what can be done. The world of fashion is very harmful to the environment, it's all about creating new, new, new – that is not sustainable. Almost 80% of our pieces, our fabrics, are sustainable. They come from a company called ECONYL, all made from recycled Nylon. It starts there, trying to choose fabrics that are within that group.
David: I also think that the fact that we start with essentials and that we want our pieces to be timeless is helpful in creating collections that are more concise, so that the consumer doesn't have to constantly replace pieces with something more trendy. 
Sara: Yes, you can wear our swimsuits many times, because of the quality and style. I don't want anyone to have to buy 20 bathing suits because they got damaged or went out of style. We also try to create only what we know we are going to sell, and we don't produce more. We don't keep stock. Obviously, it is limiting, but we would rather do that than produce things that will later be thrown away. We try to be very conscious with the quantities and how expansive the collections can be. There are stores that want you to show them 80 styles, and in the end you don't need 80 styles. So if you are not interested in the styles that I send you, no problem, we do not sell to you.
David: It is a journey, something that you constantly have to think about and see where you can do something that can make it a little more sustainable.
Natural elements like pearls and seashells feature in many of your designs. Do they hold special meaning for you?
Sara: Pearls came from my grandfather because, in the past, Isla Margarita had a lot of them. My grandfather has always worked with pearls… you would go and he would give you a pearl necklace, a pearl bracelet, anything. And I am a lover of shells. You can leave me on a beach for hours, and I'll be collecting stones and shells. It is something that nature gives us, sculptures that nature makes and that you can convert and make into something special. Nature gives us everything, so how can we use what we have at our fingertips and not think about more material things. How can we make it more natural?
David: I also feel that it takes us back to our roots. The shells, the pearls, I immediately associate them with my grandfather, with Venezuela, with the Caribbean Sea…