';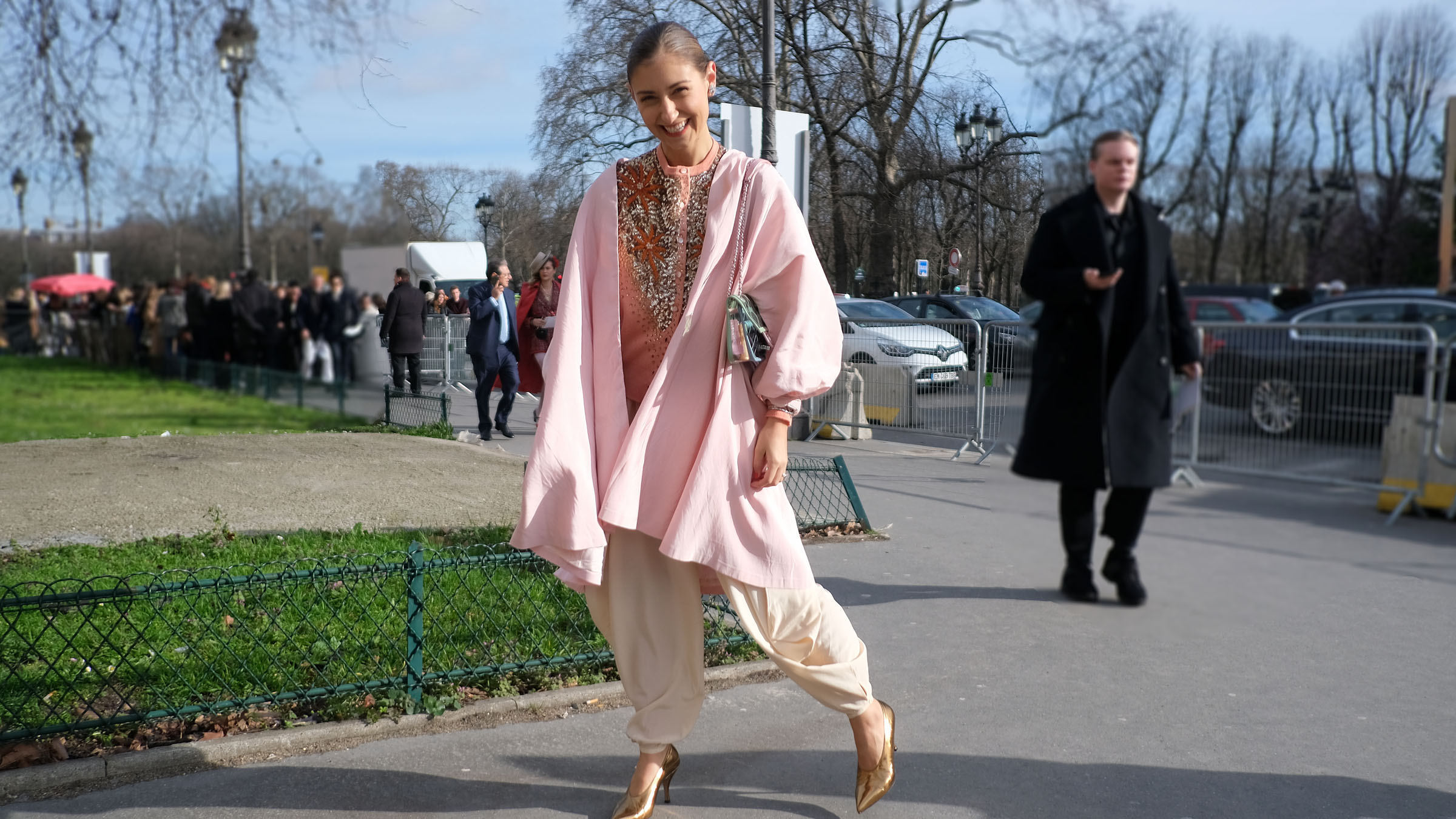 ;
Quarantine need not be drab! Street style spotter and fashion photographer Rei Shito says you should dress the way you want to feel: positive, happy and full of life. Here, she recommends five ways to break out your pretty spring pastels, even if only at home.
Rei says: "Let's wear colourful fashion! It might seem counterintuitive during these times of fear and uncertainty, but I believe you are what you wear: happy colours will give you happy vibes. All you can do right now is stay home, stay safe, and enjoy life as much as possible – even in isolation. And choosing to deck yourself out in pretty pastel colours for spring certainly can't hurt!
"This is Jenny Walton, a designer and illustrator based in New York. Her lovely pink look is 'all vintage!' she told me.
"I captured this look at the Chanel show during the most recent Paris Fashion Week. I like her combination of pastel yellow and light grey. This season, I've been seeing more collared shirts than usual – this structured style seems to be gaining steam.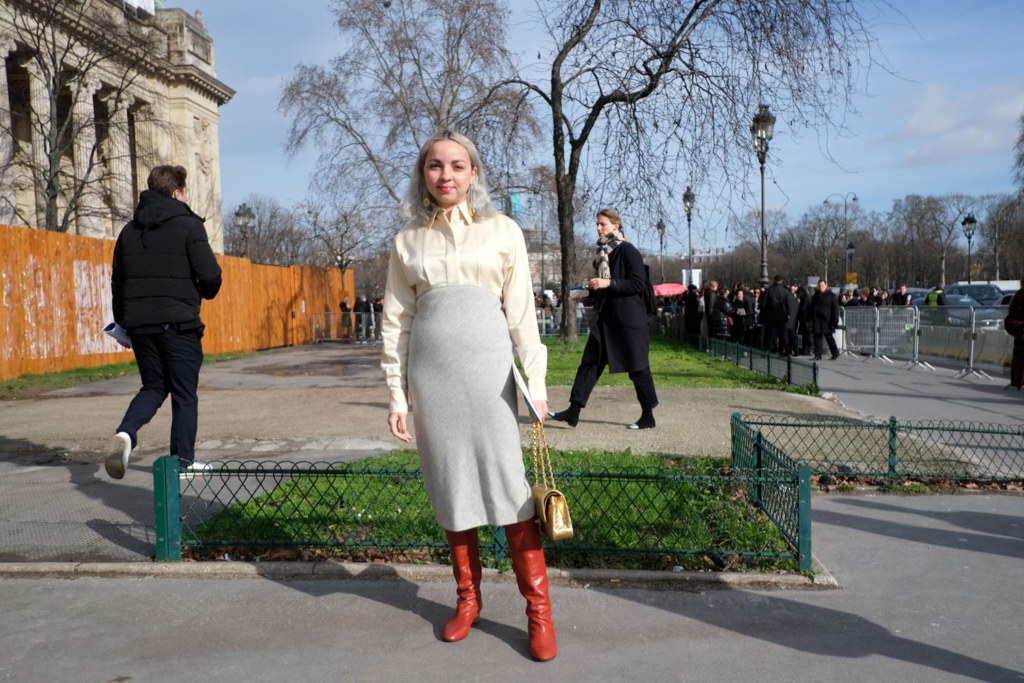 "I like this fashionista's single-tone style in pastel purple. The monochrome look is a trend that will continue from last season well into this one. Oh, and look at her sunglasses – her shades are the same shade of purple!
"I noticed this stylish woman at the Sacai show. Check out her lovely oversized, chunky-knit cardigan and transparent skirt! I like this combination of contrasting textiles.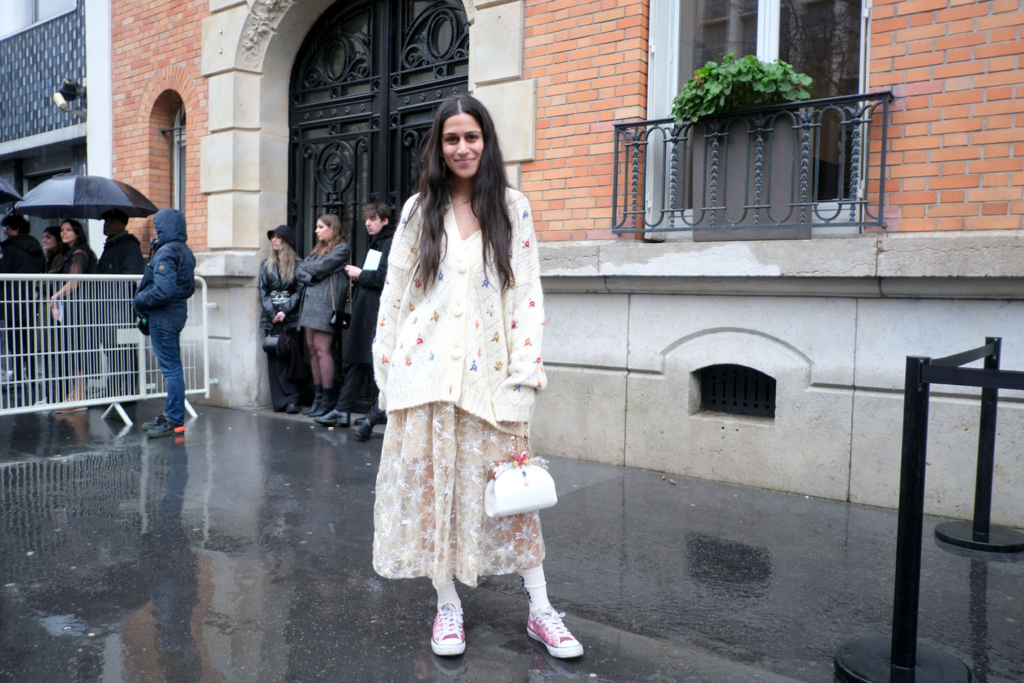 "This woman was attending the Chanel show. Her gorgeous pale blue coat really enhances her otherwise casual denim; I like the mix of sophisticated and laid-back. I'm also seeing a lot of shirts with ruffled collars like hers – it's shaping up to be a top trend this season."
#staysafe #stayathome #selfisolation #selfisolationactivities
About Rei Shito
Each month, Rei Shito identifies one defining look that she's spotted on the street, whether at home in Japan or abroad on her latest trip to the world's fashion hotspots, providing readers with a fresh, thought-provoking perspective on current trends. Rei is acclaimed as one of the planet's most original and influential street style photographers and fashion bloggers, publishing her work on her blog Style from Tokyo, as well as several magazines in Japan and overseas, such as vogue.com.
[Portrait Rei: Jun Tamura]