';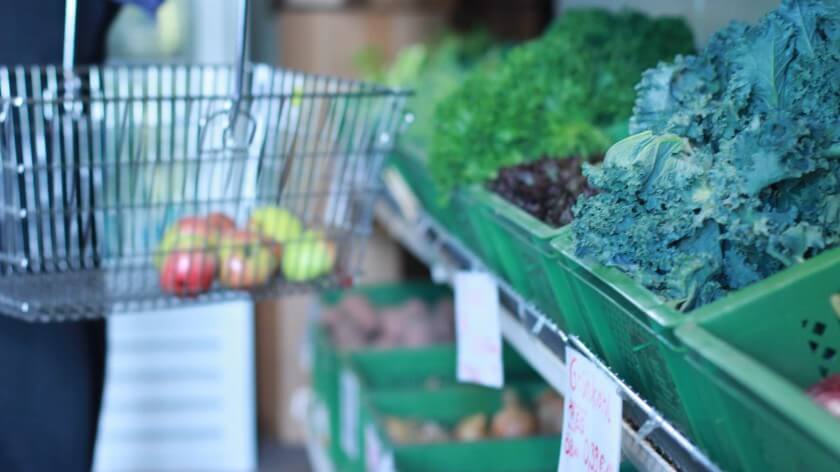 ;
Packaging-free shopping is both the newest and the oldest trend in the book. New because modern shops are opening in the trendy neighbourhoods of cities around the world, propagating a sustainable way to stock up on essentials. Old because it's not all that long ago when there was a shorter name for packaging-free shopping: Shopping. There simply was no other way to shop.
Our grandparents went to the local grocery store, the market or straight to the farmer, where flour was sold from giant barrels, fruit out of a wooden crate, milk straight from a churn. Not until the middle of the past century did pre-packaged goods on supermarket shelves slowly begin to displace this old way of shopping (which still remains the norm in some less developed regions).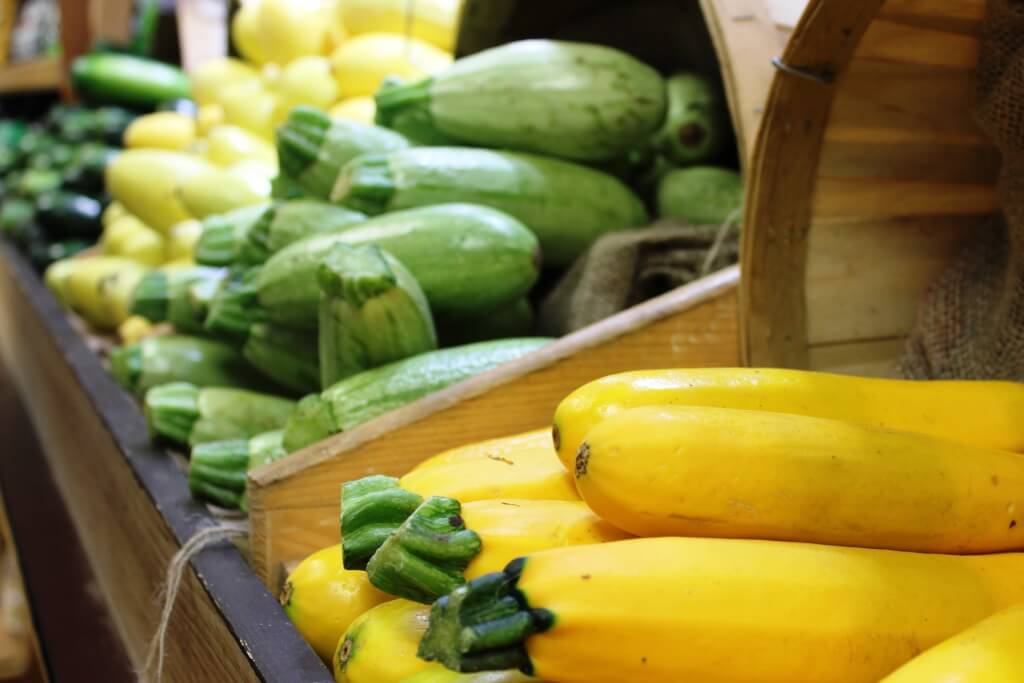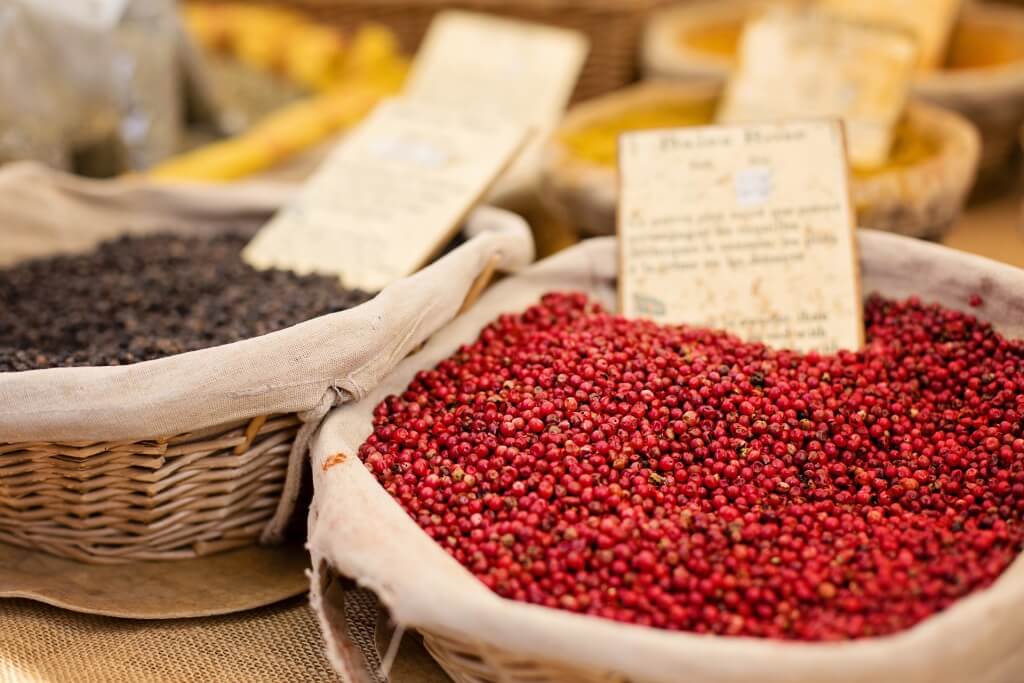 For decades, the convenience, range of products available and long shelf life made possible by packaging were considered progressive. Today, consumers are increasingly aware of the environmental impact of waste, much of it unnecessary, and are striving to shop more sustainably. Hence the re-invention of packaging-free shopping.
From London To The World
The name of Original Unverpackt – without a doubt the most publicised amongst the new guard of bulk sellers – seems to allude to this old/new concept: it translates as "originally unpackaged". The shop in Berlin's semi-gentrified Kreuzberg area is often described as a world first, but in fact it was beaten to the punch by an Italian franchise, a Texan pioneer (see below) and a British trailblazer. Milena Glimbovski, one of the founders of Original Unverpackt, cites the latter as inspiration
"Unpackaged in London was the first in Europe," she says. "We thought it was fantastic, but the selection was too small. We wanted to offer something bigger that would be a real alternative to supermarkets."
in.gredients, a "neighbourhood grocer" in Austin, Texas, initially also looked to the innovative UK concept.
Store manager Joshua Blaine explains what has – and hasn't – worked: "We were able to look at the inspiring work of Unpackaged as a loose model for what we were trying to do when we opened back in 2012. Both of our models, in.gredients and Unpackaged, have had to pivot from our original designs, but we're both finding ways to successfully build a zero-waste grocery model."
A Zero-Waste Compromise
Two years after opening, in.gredients had to shift away from the completely packaging-free concept. Driven by economics, the store removed slow-selling products from the bulk section, replacing them with more popular items in high demand which aren't available without packaging.
In a statement released at the time, the team explains the decision: "Rather than give up and lament the impossibility of a perfect package-free grocery model, we are narrowing our focus to three things we know we do well: zero waste, local food and community. As a result, we hope to remain a part of the sustainable food movement."
London's Unpackaged similarly moved away from a stand-alone packaging-free shop, instead operating a concession within an organic supermarket.
In Germany, where "reduce, reuse, recycle" has long been a mainstream mantra, there's now a packaging-free supermarket in pretty much every large city, but Original Unverpackt launched the trend. The fact that the number of products on offer has tripled and now includes everything from rice and grains to drinks (alcoholic and non-alcoholic), cosmetics and cleaners, is testament to its success, but Glimbovski admits that it still has some way to go: "We already have 600 products, which is pretty great, but it's a small shop compared to a supermarket."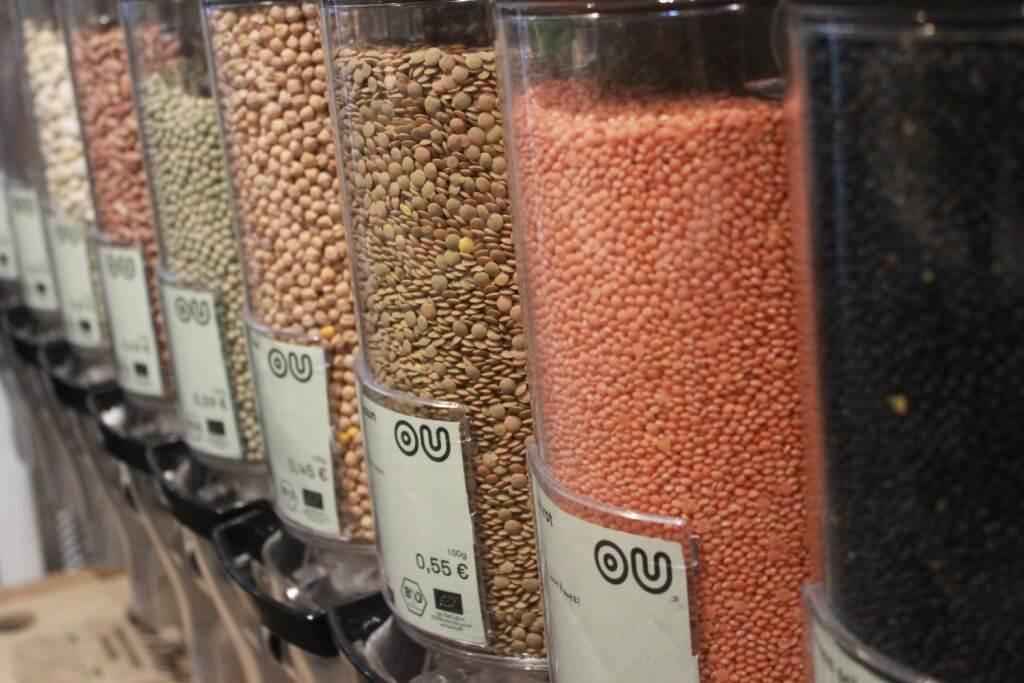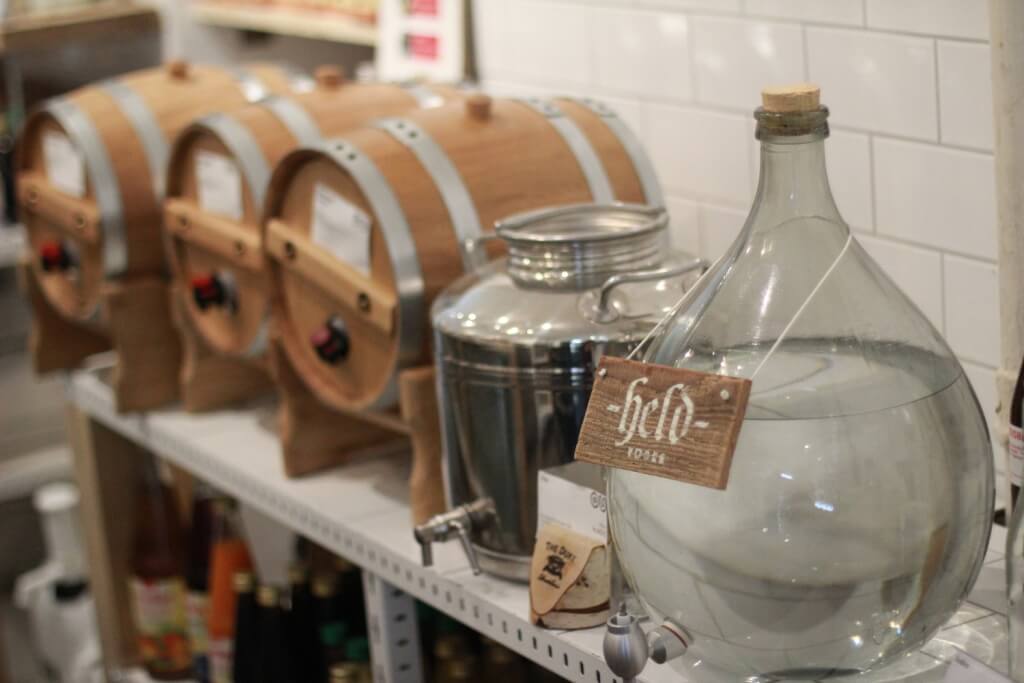 [Photo: Original Unverpackt]
For The Community, By The Community
What really sets this new breed of sustainable shops apart from regular supermarkets has little to do with size. Instead, it's all about style, conscientiousness and community. Packaging-free shops look good, their design sits easily with current trends towards minimalism, and their customers are also – more often than not – investors.
Glimbovski attributes her project's success at least party to crowdfunding: "We created the shop with help from a lot of people. That was new, and people realised that it's really about creating an alternative, about showing the retail sector how things could be done differently. We wanted to inspire others."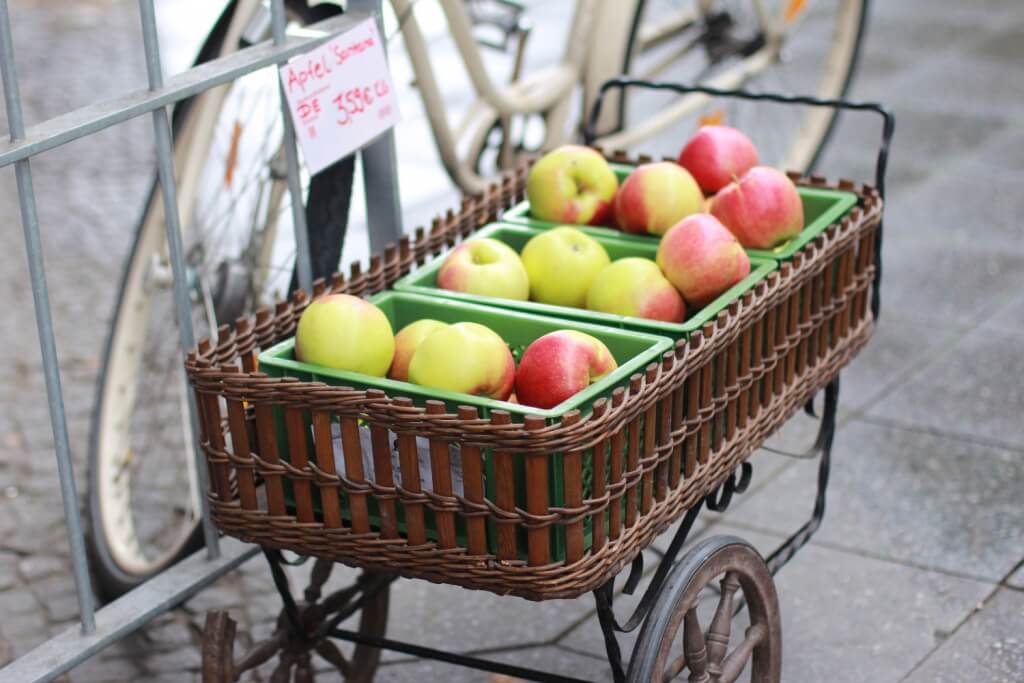 [Photo: Original Unverpackt]
This shopping revolution is a grassroots movement, getting customers involved at a very early stage. Not only do they contribute to the financial success of the businesses by spending money there, the fact that they helped get them off the ground in the first place creates a strong sense of investment. The same is true for in.gredients, as Blaine confirms: "Crowdfunding gave us a great foundation for building our community. People who supported our campaign back in 2011 are still regular customers of ours."
Join The Movement – Wherever You Are
Those who don't live near a packaging-free supermarket can still become apart of the zero-waste community by joining the conversation online. There's a wealth of blogs documenting the individual journeys of people from all walks of life trying to reduce their impact on the environment. Two of the most prominent bloggers, Bea Johnson of Zero Waste Home and Lauren Singer, who came up with the cleverly named Trash is for Tossers, both share their most important tips for those new to the concept, just to get you started. Once you've switched from conventional household products, food containers and hygiene basics to more sustainable alternatives and internalised the "reduce, reuse, recycle" mantra, you can find shops near you that sell in bulk and/or accept reusable containers.
Most of us may still be miles away from eliminating all waste from our lives, but the zero-waste community, whether it congregates in a local packaging-free shop or connects online – makes it easy to start with yourself.
Find out more about the zero-waste movement:
in.gredients.com (Austin-based store)
original-unverpackt.de (Berlin-based store)
beunpackaged.com (London-based initiative)
effecorta.it (Co-op with 3 stores in Italy)
negozioleggero.it (Italian franchise)
Get the Zero Waste Home app and search for bulk locations and shops that accept reusable containers near you: zerowastehome.com
Editor's Note:
in.gredients has closed permanently since this article was published.