';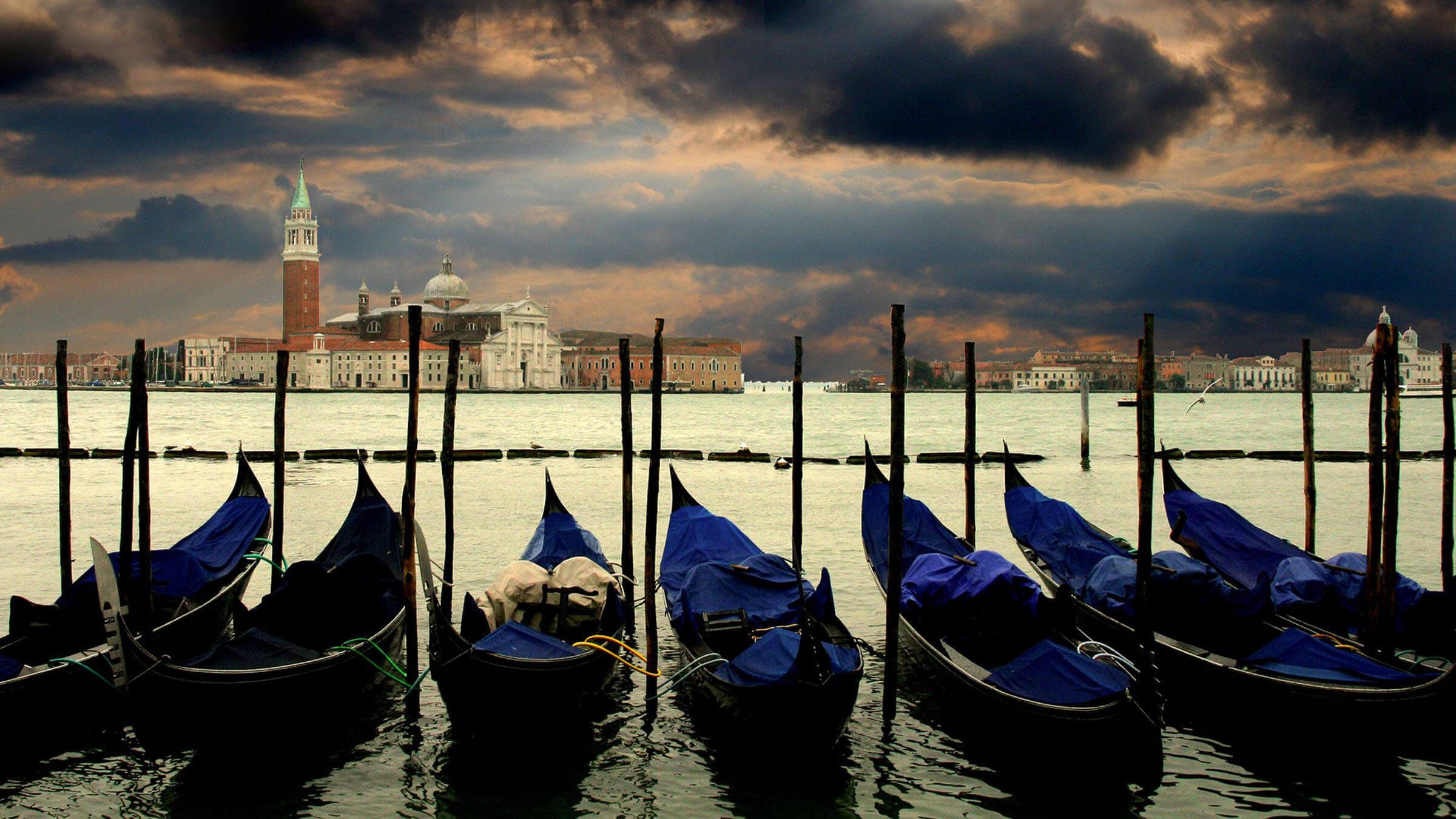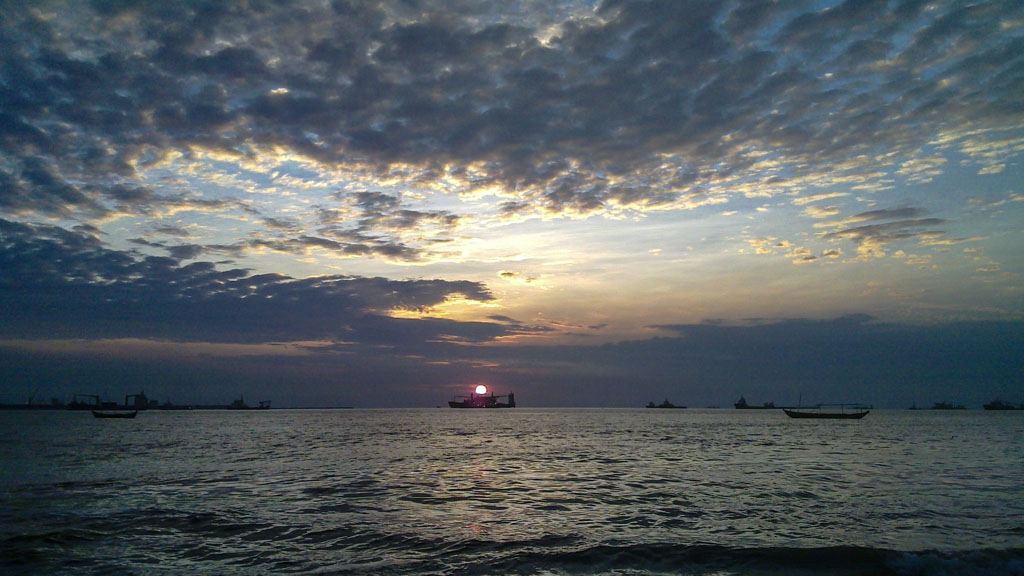 Africa: Broken Glass, Alain Mabanckou
Granta Magazine's former deputy editor Ellah Wakatama Allfrey has labelled Alain Mabanckou as one of the African "continent's greatest writers", before noting that he's getting better with each book. Mabanckou would do well to better his masterful Broken Glass, published in 2009. The story emerges simply when Broken Glass, the eponymous narrator in the novel, is sitting in the Credit Gone Away bar in the Congo, conversing with various other patrons. Mabanckou delights in taking readers through European literature, making cultural commentary and proffering sideways observations about politicians. As funny as it is intelligent, in short it's a joy. [Photo: jbdodane/Flickr]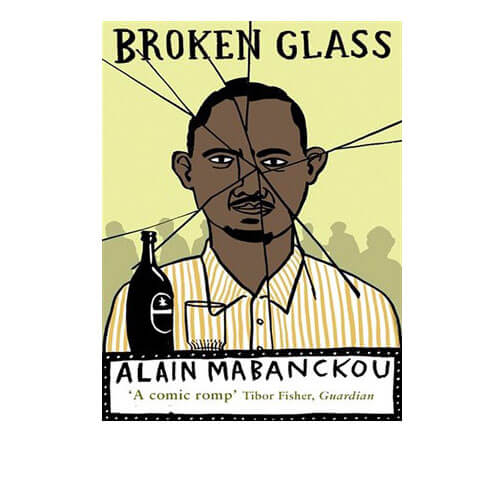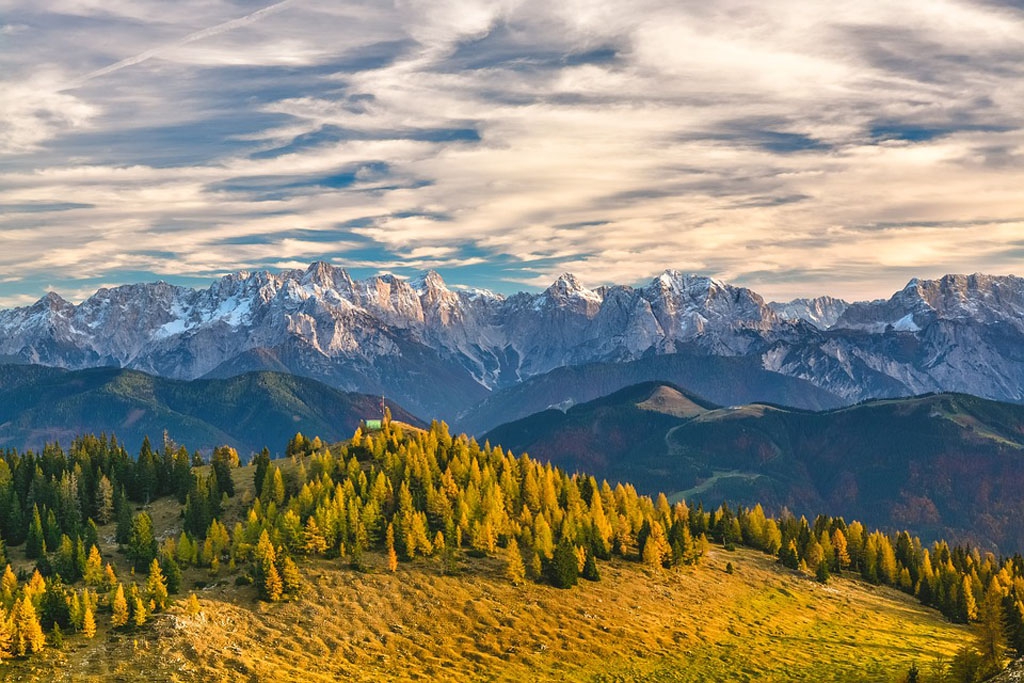 Alps: The Magic Mountain, Thomas Mann
The two most popular novels written about the Alps could hardly be any different, stretching from the child-centred Heidi by Johanna Spyri to Thomas Mann's The Magic Mountain. Both have literary merits, and though Heidi's Alpine-set adventures provide a more instant sense of gratification, it's unsurprisingly Mann's that requires a bit more effort. This masterpiece, however, is worth every minute – even if it is set in the less-than-uplifting scenario of a tuberculosis sanatorium in 1924. There's plenty of subtle humour as Mann makes use of various allegories to depict European society, relationships and, of course, illness, before World War II.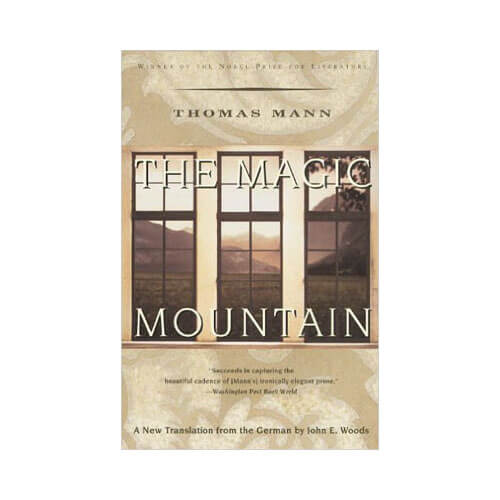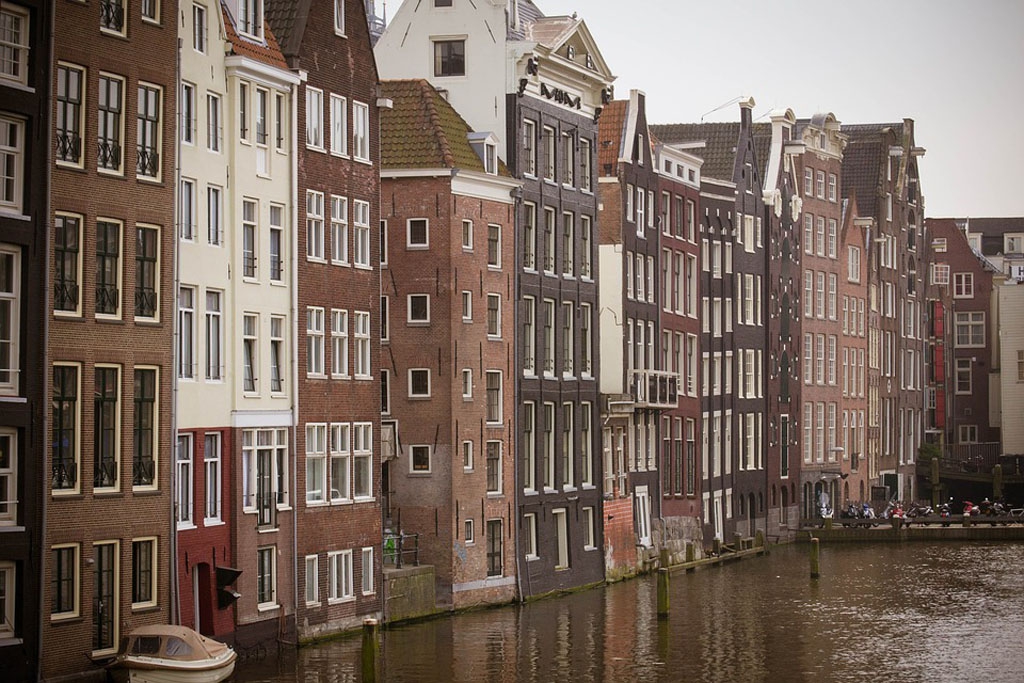 Amsterdam: The Fall, Albert Camus
Amsterdam is famously a city of concentric canals, situated below sea level. It appears, then, somewhat contrary for Albert Camus to set The Fall here (albeit in a bar called Mexico City), when its protagonist, Jean-Baptiste Clamence, has a love of high places. The book, published in 1956 (four years before Camus' death in a car accident), is really a conversation between a Parisian and Clamence, who was once a successful lawyer in Paris defending the vulnerable in society, and whose self-imposed exile in Amsterdam provides the backdrop to questions of the real motivation behind altruistic acts.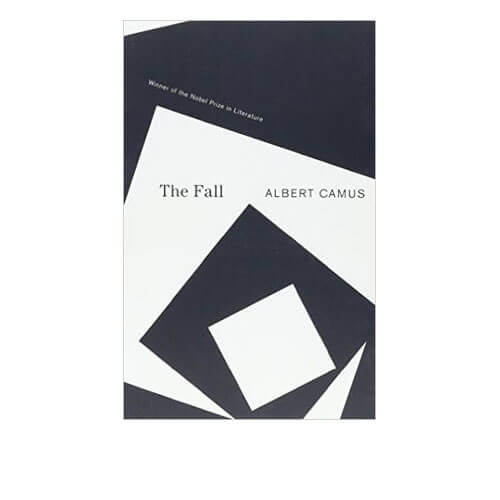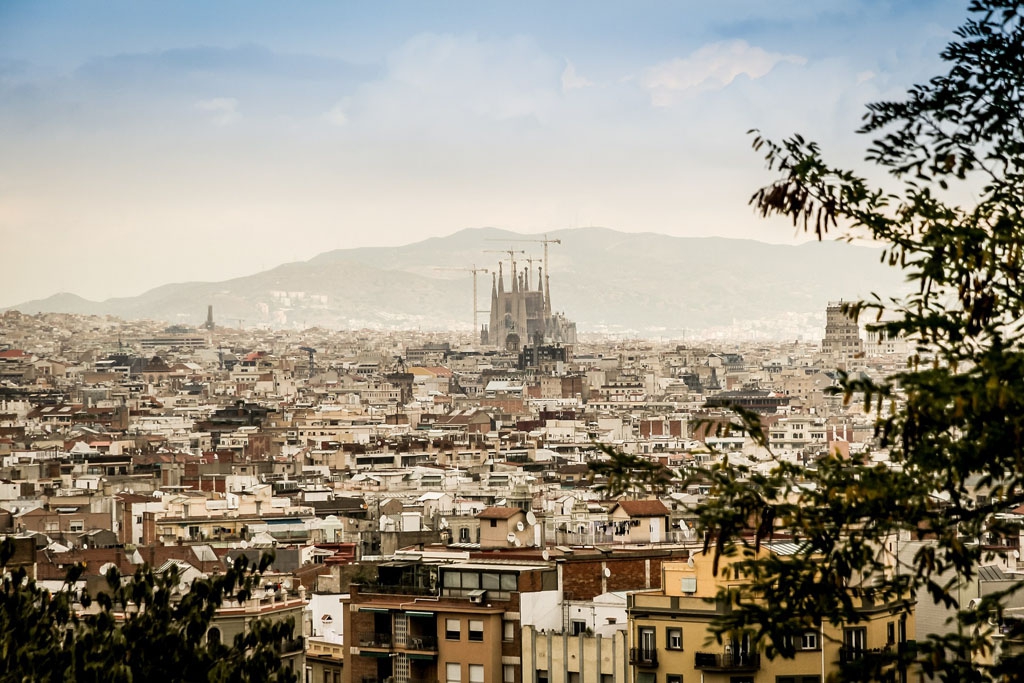 Barcelona: The South, Colm Tóibín
With the help of a carefully nurtured, distinct identity, and the combination of a host of much-talked-about modern and historic architecture (not to mention the city's football team), the Catalan capital is high on most people's must-see-in-Europe list. Colm Tóibín's The South, however, was actually published in 1990, before the modern building boom helped transform the city on the back of the 1992 Olympic Games. The book mirrors Tóibín's own journey from his homeland of Ireland to Spain, with the main character, Katherine Proctor, leaving behind a failed marriage in the 1950s. Spanish and Irish landscapes and histories are interwoven within personal stories.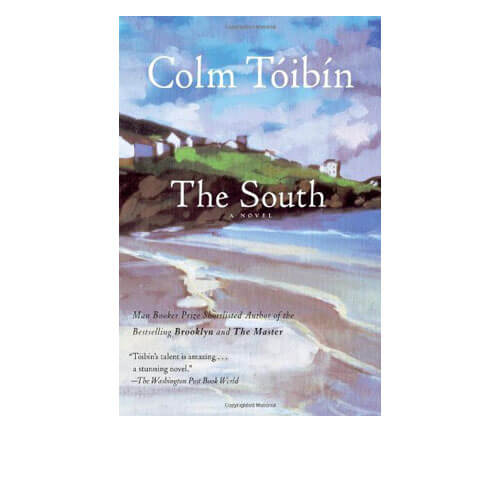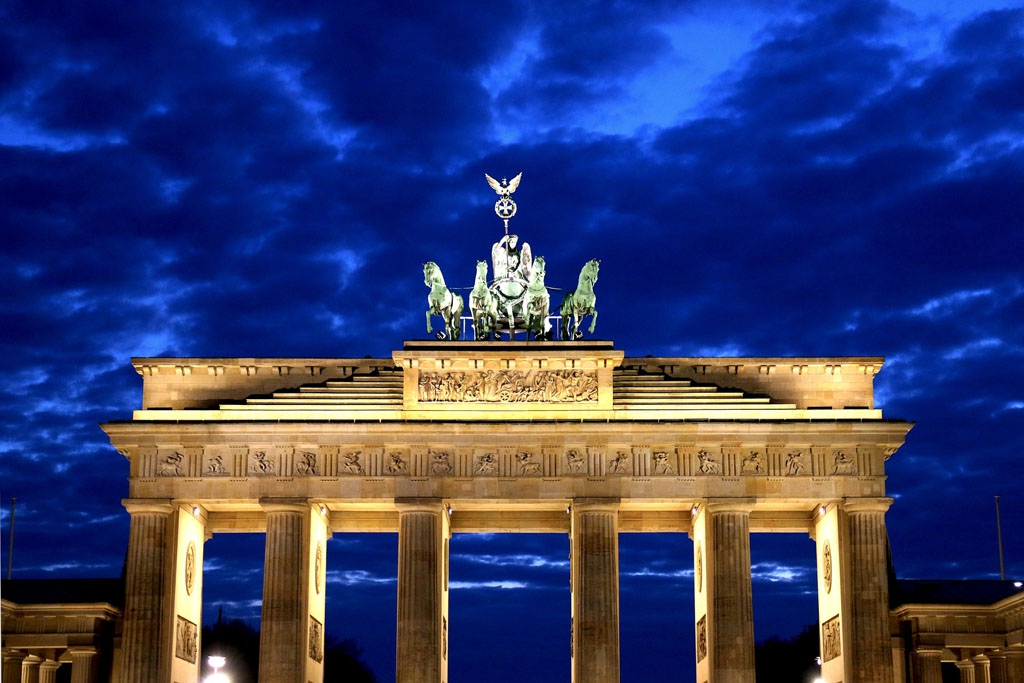 Berlin: The Spy Who Came in from the Cold, John le Carré
Berlin oozes dramatic history like no other city, which is why so many historians cannot seem to turn their gaze away from it for long. Since 1945, Berlin has also become an increasingly important muse for novelists, and the sheer weight of books set here shows no sign of abating as it continues to capture the imaginations of writers and readers alike. John le Carré was a prime reason for the emergence of the Cold War thriller genre, and his 1963 The Spy Who Came in from the Cold is perhaps his – and the city's – finest.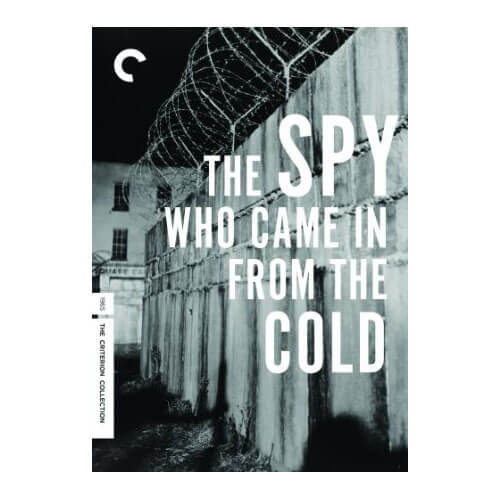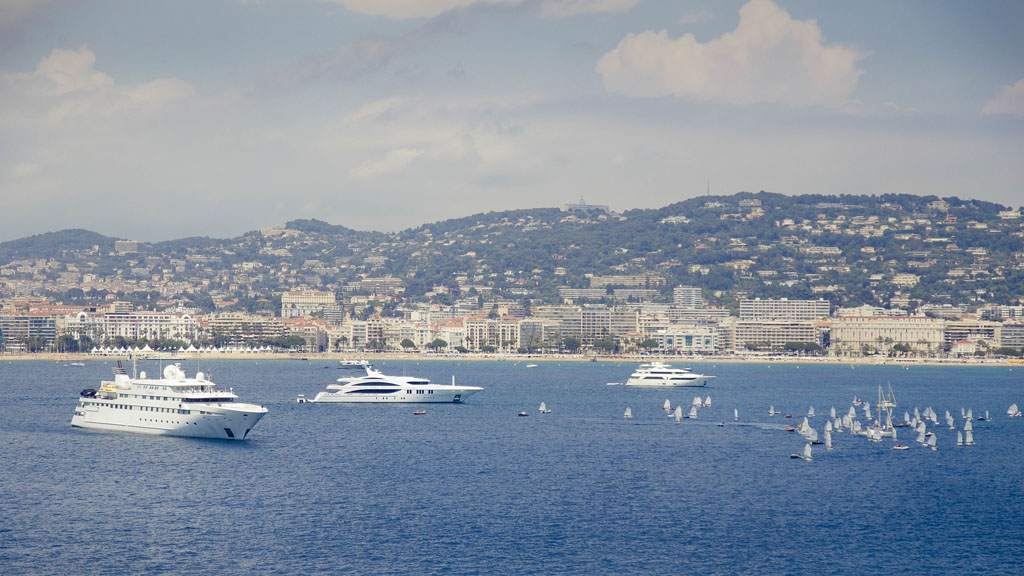 Cannes: Super-Cannes, JG Ballard
If Hollywood is the pilgrimage film fans most want to make, then the Cannes Film Festival is surely its flighty, upmarket cousin. Always with a keen eye for less straight up-and-down, big-bucks movies, this festival is where offbeat films can win high praise. JG Ballard's Super-Cannes (2000) is set in this part of the French Riviera, depicted as a haven of multinational headquarters and outsized villas for overpaid executives. The grandiose Eden-Olympia project personifies moneyed hubris – it's also the location of the killing of ten people, setting the scene for classic Ballard intrigue, sex and violence.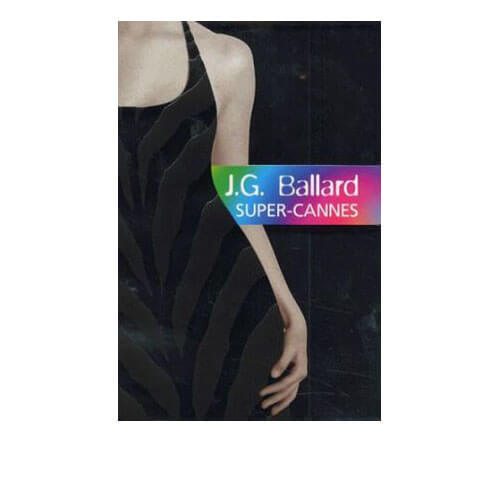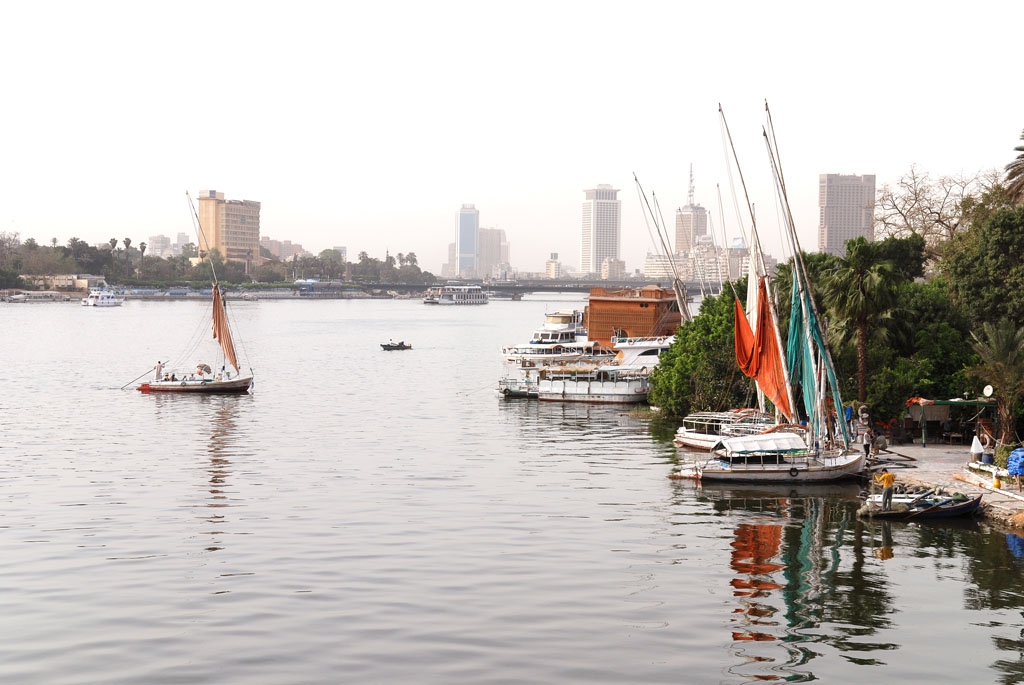 Cairo: Death on the Nile, Agatha Christie
It would seem unfair to ignore claims of certain parts of the world as prospective destinations because of current travel advisories – in time, one can hope that Agatha Christie's Death on the Nile (1937) will once again inspire trips to Egypt. There are plenty of spin-off films, TV and radio adaptations, but the best way to follow Belgian detective Hercule Poirot's exploits from London to Egypt are in the original book. Poirot's task is to discover who murdered Linnet Ridgeway aboard a night boat on the Nile; the boat meanders its way along the famous river while Poirot works through several possibilities to come up with the perpetrator. [Photo: Jawed/Wikimedia Commons]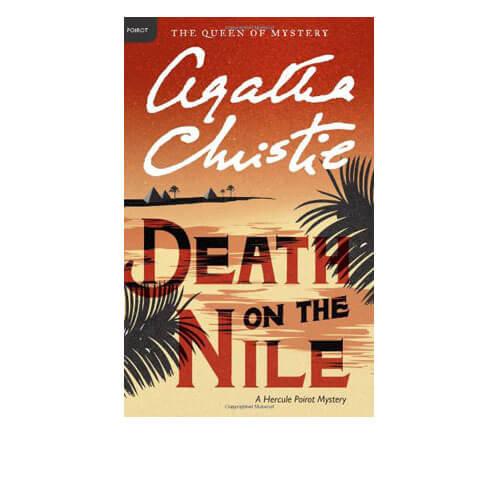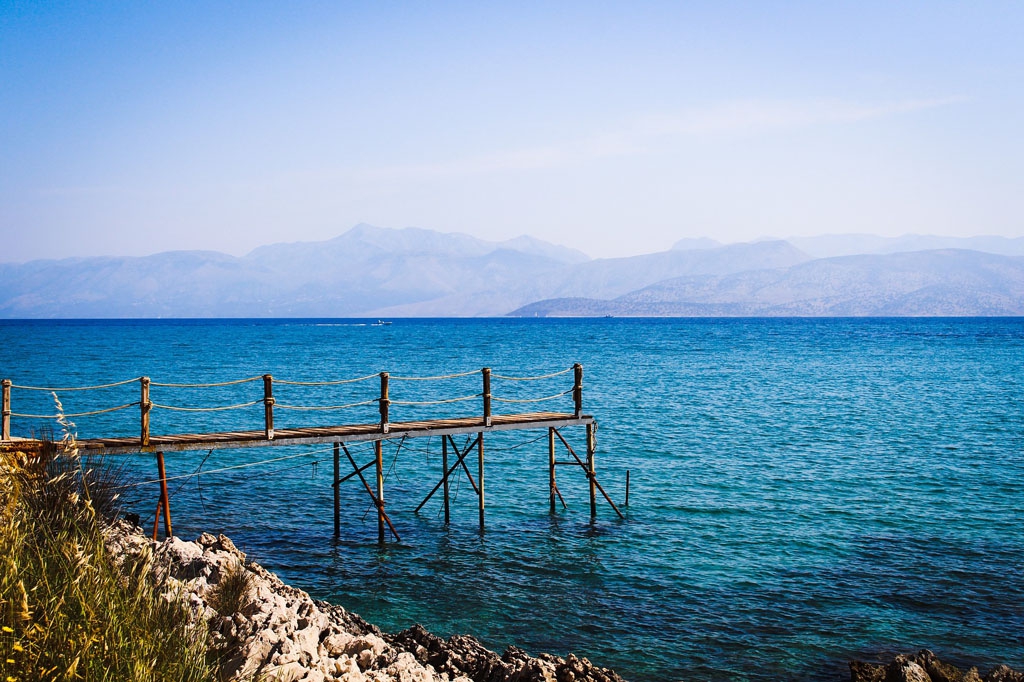 Corfu: Panic Spring, Lawrence Durrell (My Family and Other Animals, Gerald Durrell)
The exploits of the Durrells was recently dramatised on British television, bringing the family to the attention of a whole new generation. The series was based on Gerald Durrell's humorous My Family and Other Animals – part fiction, part memoir of his family's life after moving from Britain to the island of Corfu. For a somewhat more heavyweight novel, try Gerald's brother Lawrence, the true literary star of the family whose 1937 book Panic Spring is set on a fictional Greek island. Durrell was an innovative writer, but his passion for Greece also shines through – "I used all the colour I could get from Corfu," he once said.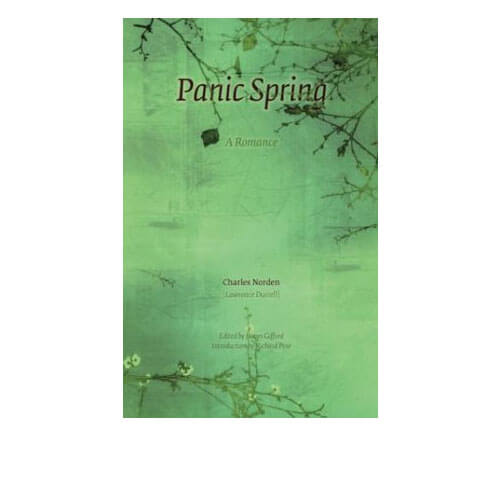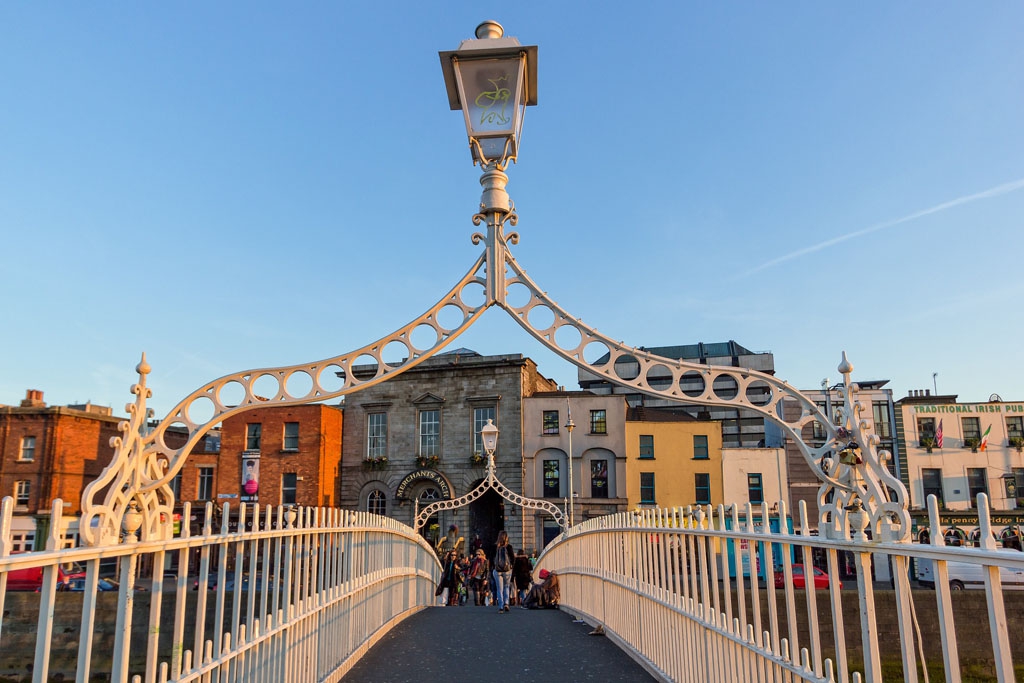 Dublin: Paddy Clarke Ha Ha Ha, Roddy Doyle
When thinking of literary Dublin, many immediately turn to James Joyce and Ulysses. A hugely enjoyable, faster-paced and more light-hearted alternative is Roddy Doyle's Paddy Clarke Ha Ha Ha. Set in the fictional Barrytown, but with a Dublin dialect and sense of humour, it's a series of snapshots of life in the 1960s from a ten-year-old Dublin boy's perspective. Paddy Clarke Ha Ha Ha won Doyle a Booker Prize in 1993, and its success enabled him to subsequently give up his teaching job and focus on his writing career.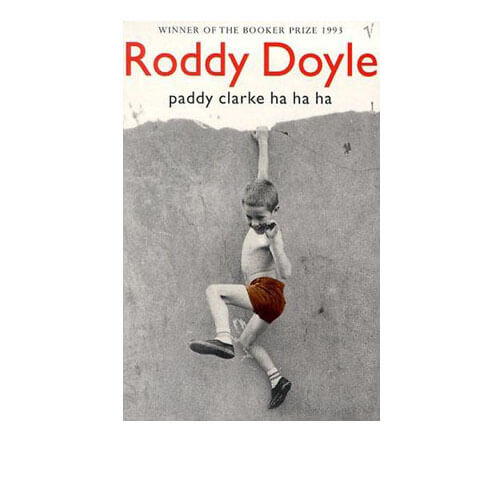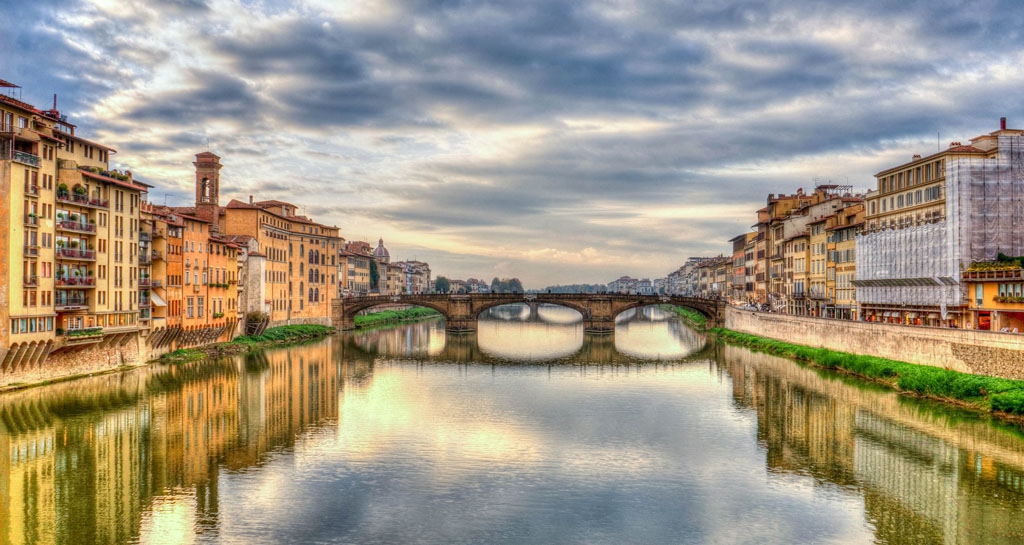 Florence: A Room with a View, EM Forster
From the very first scene in EM Forster's A Room With a View, the comedic, class-riven deceit of the English visitors in Italy is obvious. After Charlotte complains to Lucy, her cousin, about the "Signora" assigning them inferior views from their rooms, Lucy adds condescendingly, "And a Cockney besides!" The first half of the novel sees the upper class Lucy and Charlotte freshly arrive in Florence from their country Surrey home, with familiar locations and sights of the city (including of Rome) finely interwoven into the narrative. In Part Two, the ladies return to their rural home, though the impact of Florence and Rome continues to play a central role.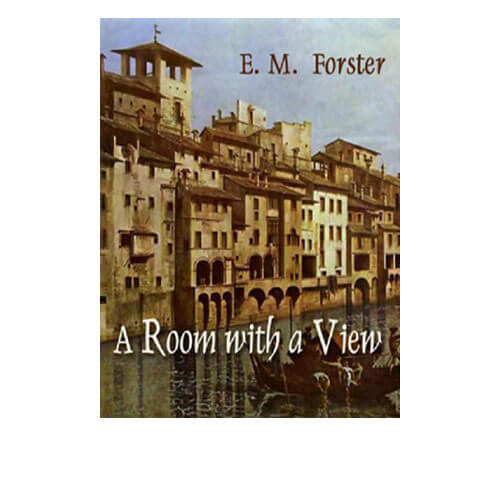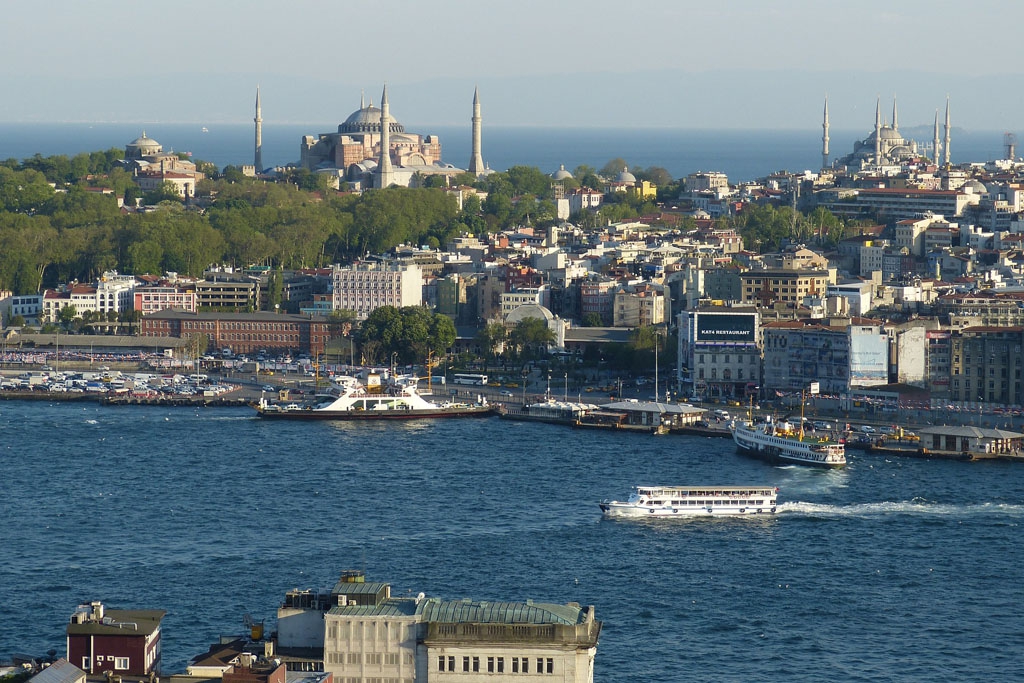 Istanbul: The Black Book, Orhan Pamuk
It's far too easy to parody Istanbul nowadays; as such, it resembles little more than the archetypal city where 'East meets West'. While not without some merit, even a brief perusal of Orhan Pamuk's The Black Book (1990) delves readers into a much more nuanced depiction. Part detective novel, The Black Book also provides a wonderful window into families, friends and personalities – though with the streets of the Turkish capital always prominent, it's easy to see why some critics view the city as the principal protagonist. Should any added inspiration be required, read Pamuk's delightful childhood part-memoir, simply titled Istanbul: Memories and the City.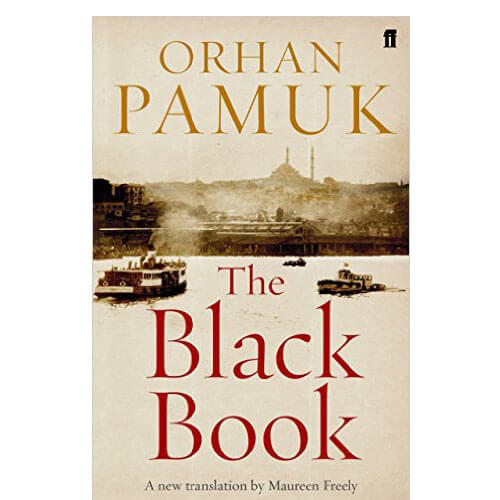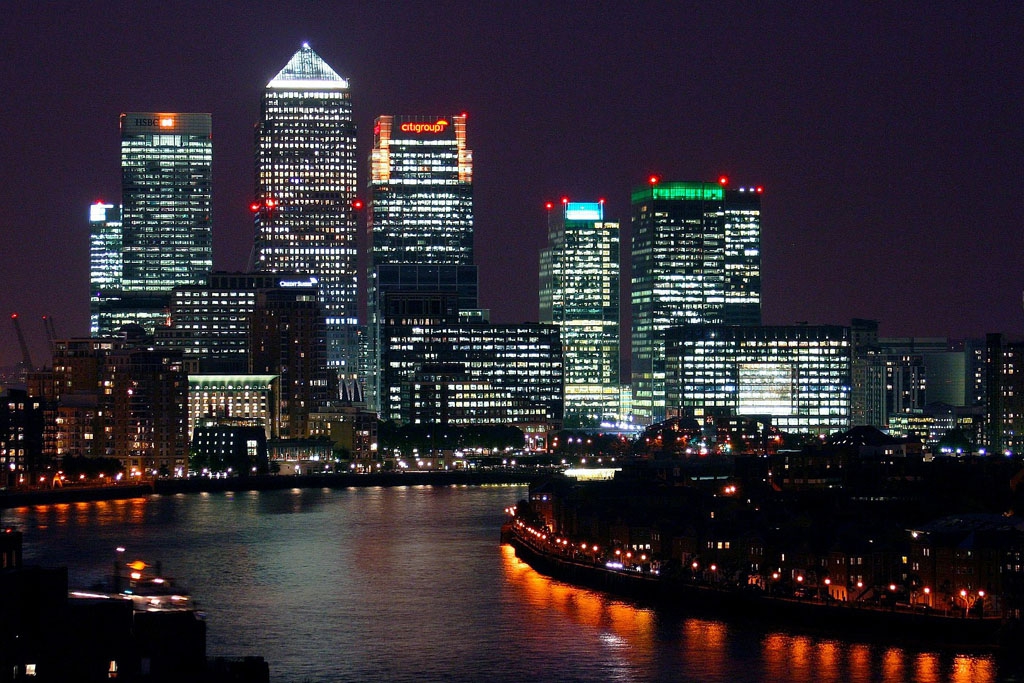 London: Capital, John Lanchester
There have been so many classy novels set in London across the centuries that choosing one is a Herculean task. For historic London, many turn to Dickens or Conan Doyle; for a more up-to-date read, maybe Zadie Smith or Monica Ali. Perhaps, however, John Lanchester's Capital better reflects contemporary London, with its subtle critique of casino-style capitalism. Readers follow a year in the life of the residents of a single London street, representing the old and new, a mixture of nationalities and ethnic backgrounds. They are all perplexed at a series of postcards they receive reading, "We want what you have."
[Photo:  Wikimedia Commons]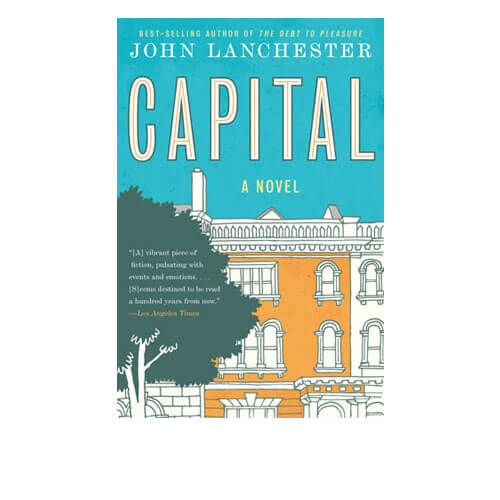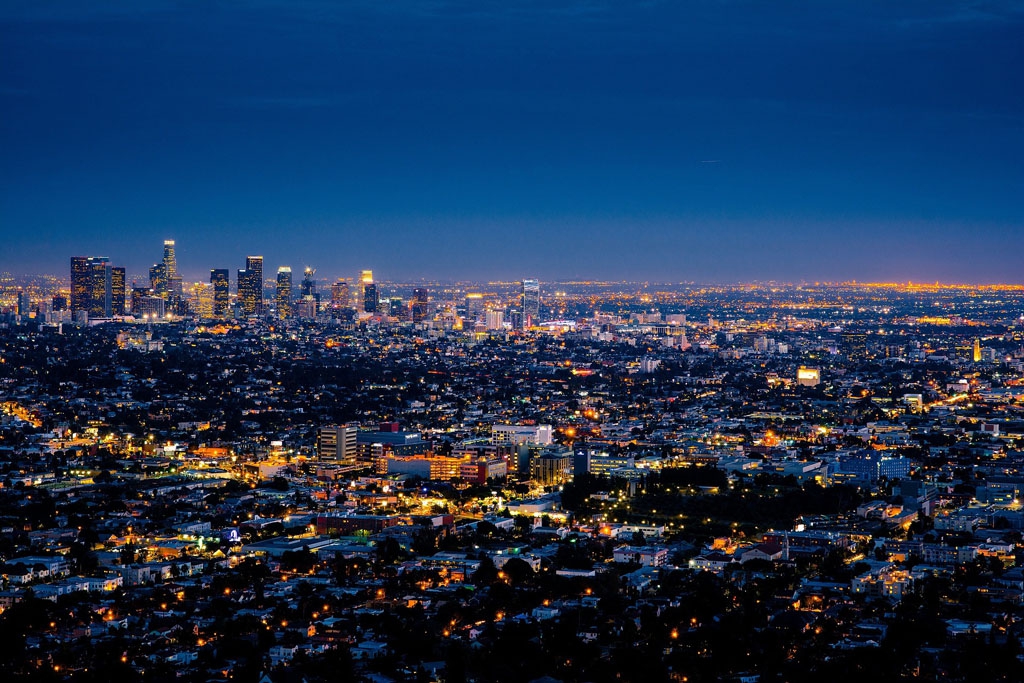 Los Angeles: The Little Sister, Raymond Chandler
When Raymond Chandler placed rough-edged Philip Marlowe at the centre of his crime dramas, he was creating one of the most enduring detective characters in literature – certainly up there with Sherlock Holmes, for instance. The intricate The Big Sleep was the first, but for film fans visiting Los Angeles, The Little Sister might reverberate more strongly. At a time when the Golden Age of Hollywood was far from a distant memory, Chandler has Marlowe explore the world's film capital, scratching beneath the glitz and glamour to try and work out what has happened to a young movie starlet's missing brother.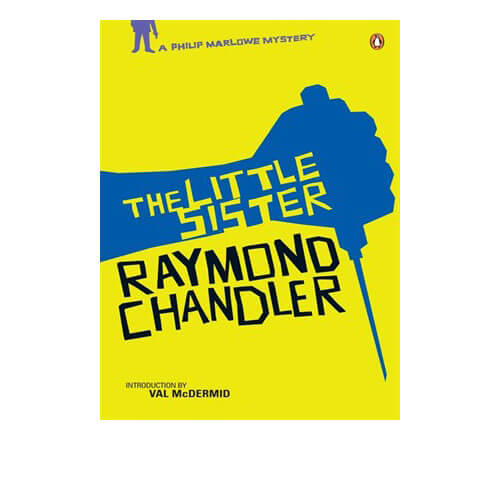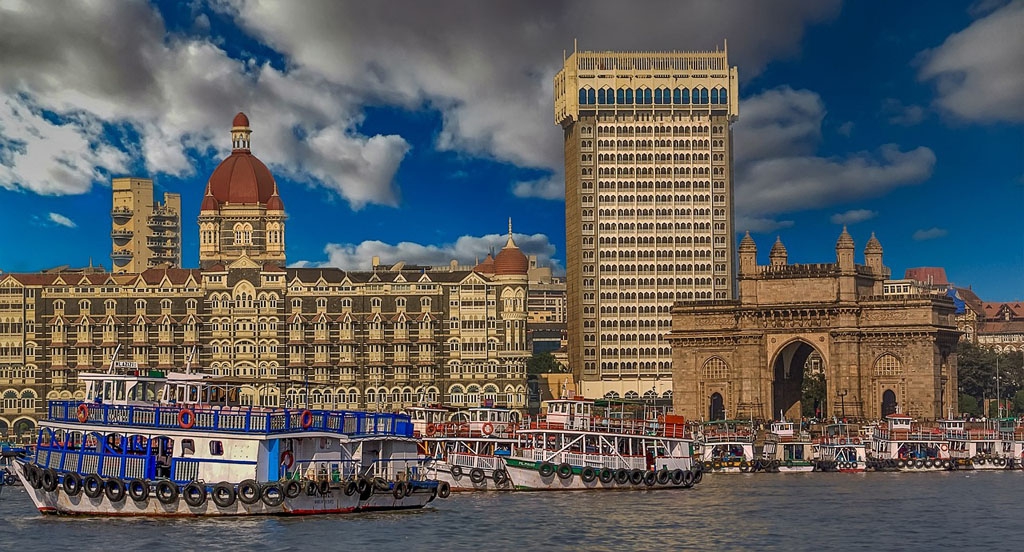 Mumbai: Midnight's Children, Salman Rushdie
Nowadays very much conferred 'contemporary classic' status, Salman Rushdie's first effort at Midnight's Children received short shrift from his publisher. One intelligent editor and a reworking later, and it was received positively by UK critics upon publication in 1981. Its appearance in India generated huge interest there – unsurprising with a storyline revolving around Saleem Sinai, a child born at midnight at the precise moment when India gained independence from British rule in 1947. Since its publication, Midnight's Children has garnered various awards, including a Best of the Booker prize in 1993 and 2008, enhancing its reputation as something of a contemporary classic.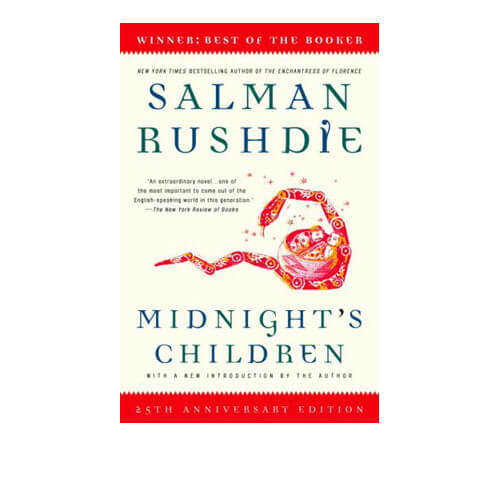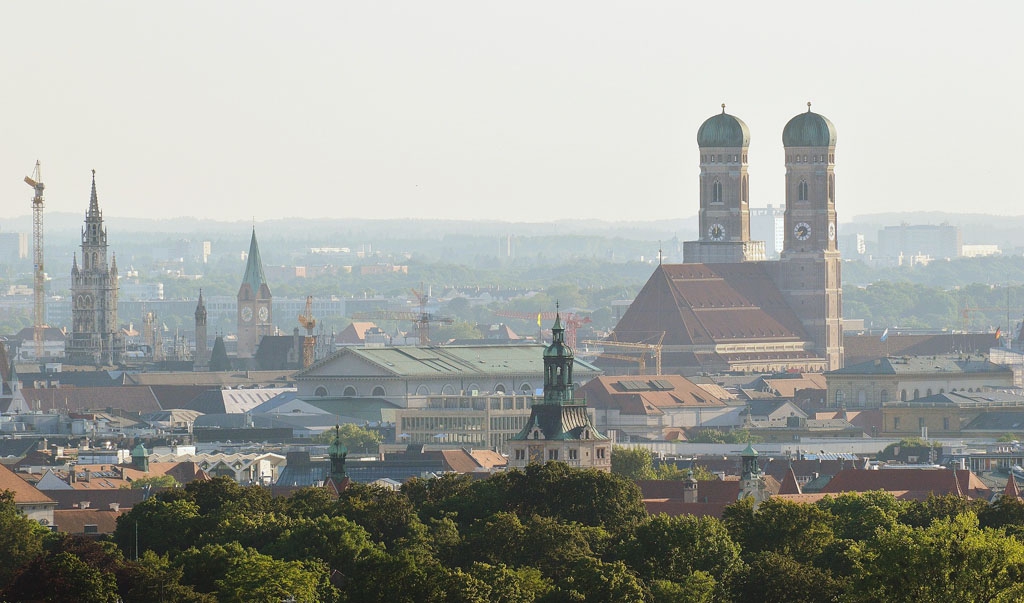 Munich: Success, Lion Feuchtwanger
Though nowadays one of Germany's most popular cities, Munich's first half of the 20th century was as dark as it gets. The dimming of Munich's reputation as a world-renowned city of art was already slipping by the time resident Thomas Mann wrote his mildly ironic rebuke to the city's failings in Gladius Dei in 1912. By the time of Lion Feuchtwanger's novel Success (1930), the city was a haven for the radical right. Success continued Mann's art theme with the imprisonment of museum curator Martin Krüger for exhibiting what the Bavarian authorities considered far too immodest. Its importance, however, is its depiction of the rise of National Socialism.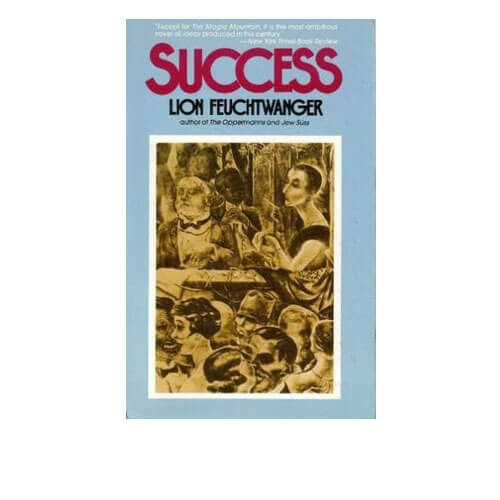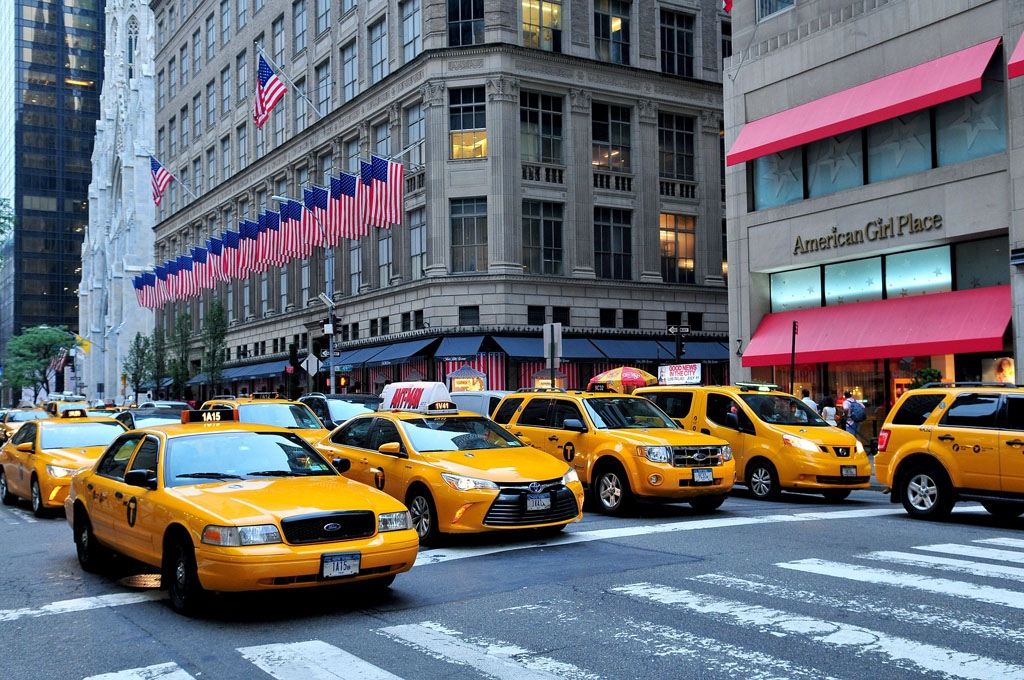 New York: Breakfast at Tiffany's, Truman Capote
As far as character names go, Breakfast at Tiffany's (1958) Holly Golightly takes some beating – indeed, it invariably manifests images of 1950s New York in a party mood. Admittedly – as is often the case – after Truman Capote's Breakfast at Tiffany's was published, the novella was quickly snapped up and made into a hugely successful film of the same name in 1961. Memorably starring Audrey Hepburn and George Peppard, its popularity soared higher than the source material, but this short novel continues to capture the imagination as it follows the flighty, eccentric Golightly as she moves through the city and its high society by 'befriending' wealth via generous older men.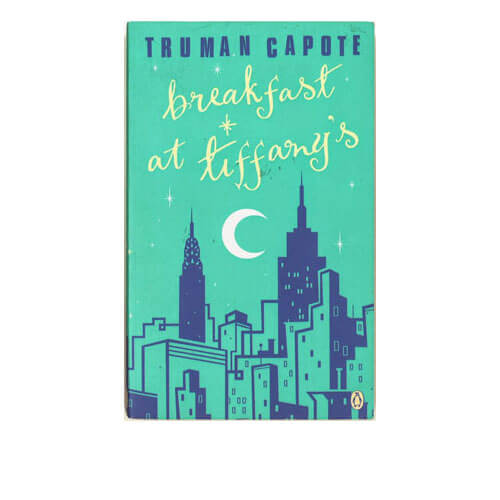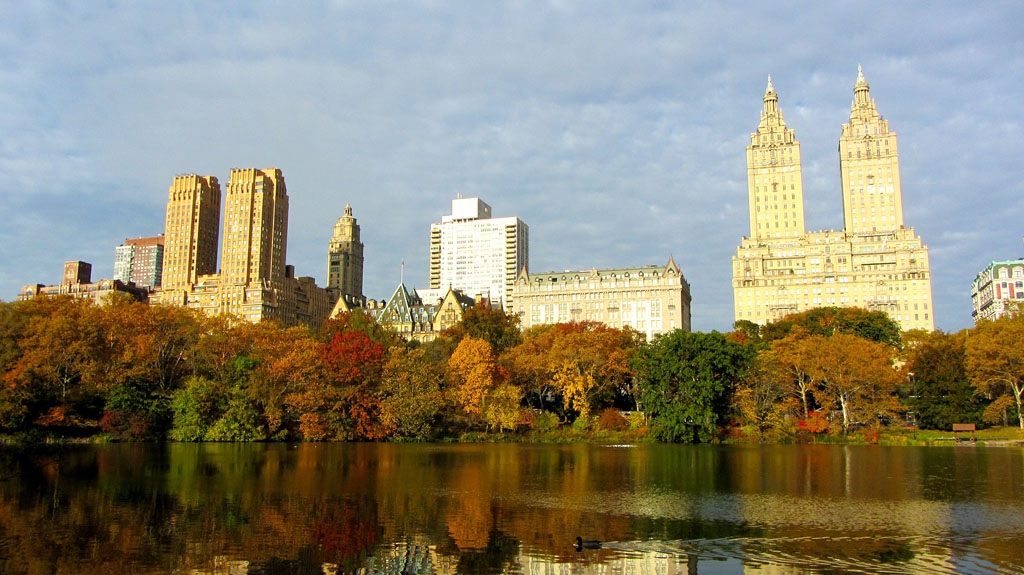 New York: The Catcher in the Rye, JD Salinger
JD Salinger's The Catcher in the Rye has been a staple in English literature courses for decades, with pupils and students devouring the adventures of the rebellious Holden Caulfield. The novel follows Caulfield as he attempts to get to grips with New York as much as with his relationships, family and his angry teenage self. Thrown out of his private school for fighting, he heads out into the city to enjoy life for a few days, and in the process meets all New York can throw at him, from prostitutes to nuns to his sister, railing against adults, just as any self-respecting teenager should.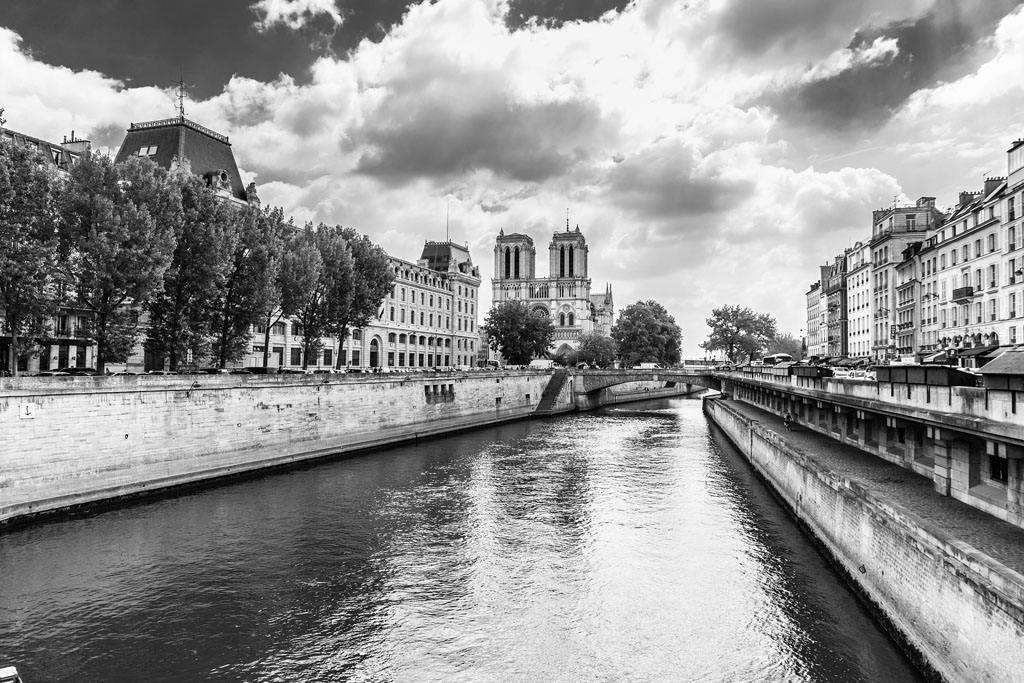 Paris: Les Misérables, Victor Hugo
Mostly known in English under its French title of Les Misérables (1862), Victor Hugo's depiction of mid-19th-century Paris has inspired literary lovers and travellers for a century and a half. Considered a masterpiece, its trajectory is the post-Napoleonic age, up until in the 1832 uprising in the city. Films and musicals have attempted to do the story of Jean Valjean justice, though inevitably some critics consider it a thankless task to transfer the complexities (and countless digressions) away from its approximately 1,500 pages. Hugo explores the architecture and layout of his contemporary Paris, parts of which are familiar to visitors today.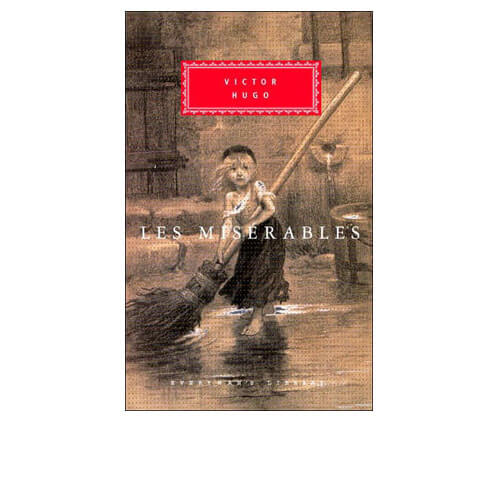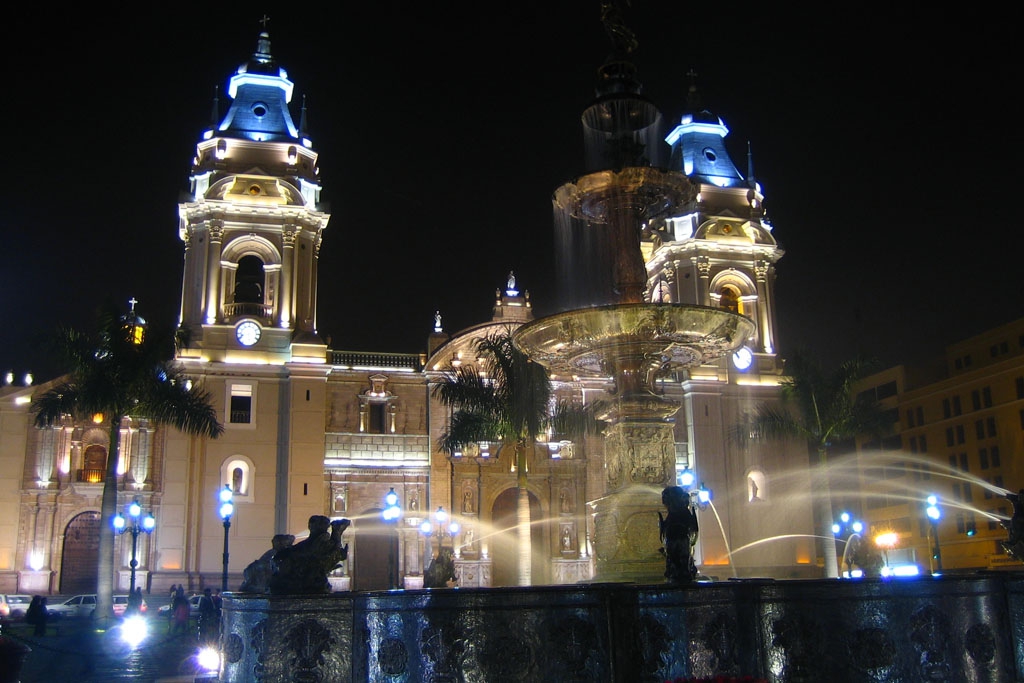 Peru: Conversation in the Cathedral, Mario Vargas Llosa
Though always considered a political writer, Mario Vargas Llosa's Conversation in The Cathedral is often described as his most "overtly political novel". Set in Peru, the book delves into the world of political power during the dictatorship of Manuel Odría beginning in 1948. The indigenous population was devastated early into Spanish colonial rule, and since independence, Peru has struggled to maintain long-term stability. This is reflected in protagonist Santiago's disillusionment with his youthful idealism, as well as the book's exploration of class and ethnic prejudices. One of the greats of Latin American literature, Mario Vargas Llosa was awarded the 2010 Nobel Prize in Literature. [Photo: Micah MacAllen/Wikimedia Commons]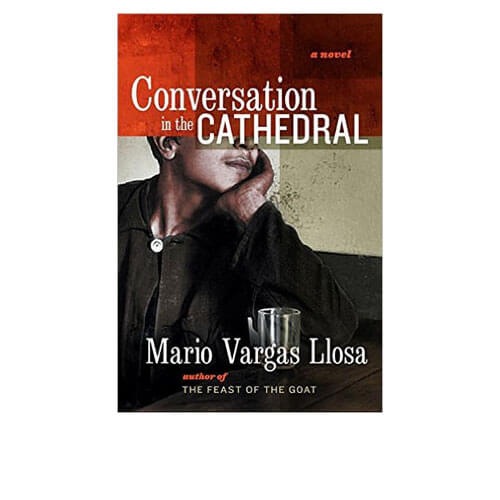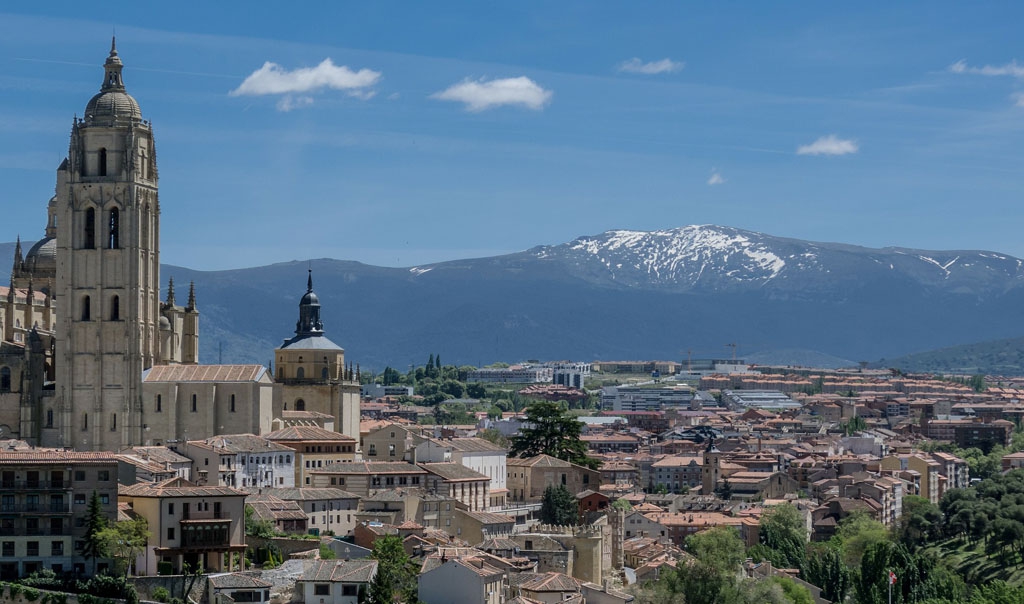 Spain: For Whom the Bell Tolls, Ernest Hemingway
If Orwell wrote the most enduring (albeit also highly personal) historical account of the Spanish Civil War (almost in real time, as it seemed back then), then the counterpoint on the novel side goes to Ernest Hemingway's For Whom the Bell Tolls (1940). Set in 1937, in the middle of a war ripping Spain apart, American Robert Jordan follows in Orwell's footsteps to join the Republican side, with much of the action in rural settings. Jordan's friendship with his comrades-in-arms – often peasants – and lover Maria, is offset by the brutal reality of the civil war. Coming to terms with this legacy is something contemporary Spain continues to struggle with.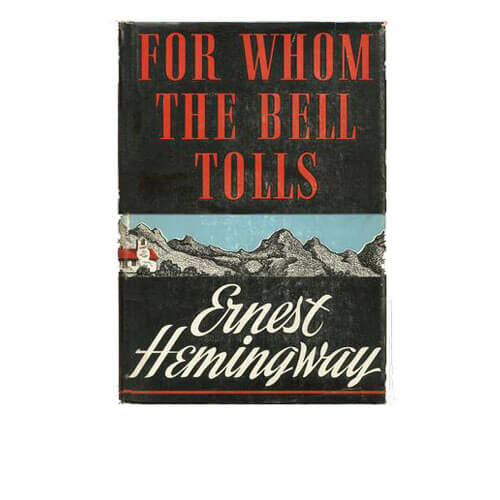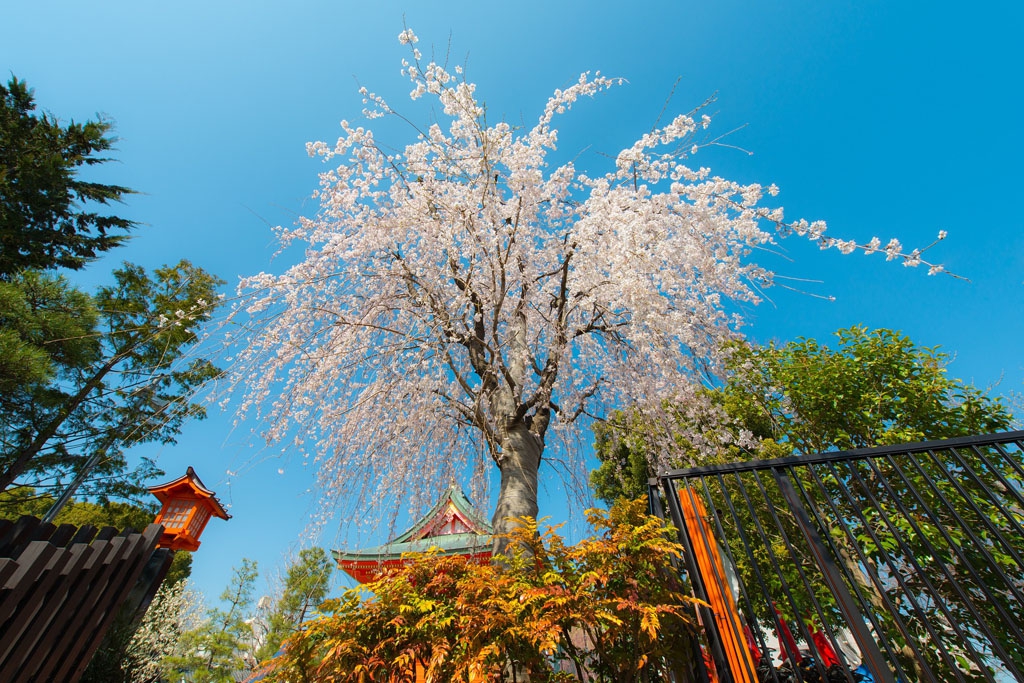 Tokyo: Norwegian Wood, Haruki Murakami
Rather than a paean to northern European greenery, the location of Haruki Murakami's Norwegian Wood is Tokyo in the 1960s. "Norwegian Wood" is actually a song by The Beatles, a version of which Toru Watanabe hears when he is in Hamburg, Germany, propelling his thoughts back to his teenage years and his first love, Naoko. Mental illness and the inevitability of death are prominent, but this novel is much more sophisticated: Murakami carefully explores exploitative relationships, love and grief, while keeping Tokyo, its changing seasons and landscape always in the foreground. [Photo: Jordy Meow/Wikimedia Commons]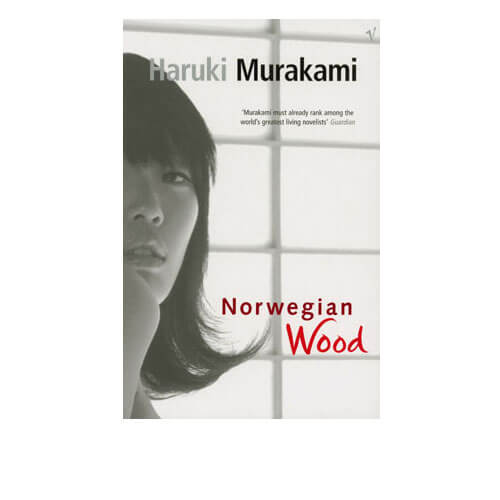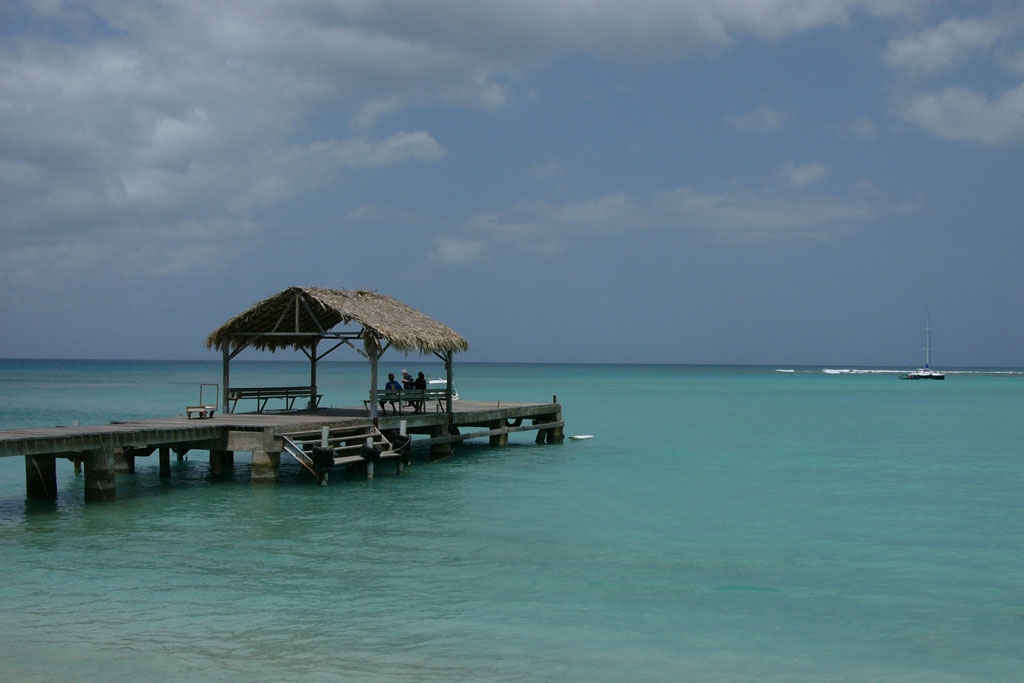 Trinidad: A House for Mr Biswas, VS Naipaul
As its title suggests, VS Naipaul's epic A House for Mr Biswas (1961) focuses on Mr Biswas' attempts at securing a house of his own, away from the home of his in-laws, the Tulsi family – with it comes familial strife, frustration, dark humour and tragedy. Arguably Naipaul's best work, readers follow the Biswas family's move around the Caribbean island of Trinidad, until they end up in Port of Spain. It's independence, of a sort. Naipaul characteristically interweaves images of Trinidadian urban and country life into the narrative, with landscapes and places as striking as social interactions. [Photo: Nanosmile/Wikimedia Commons]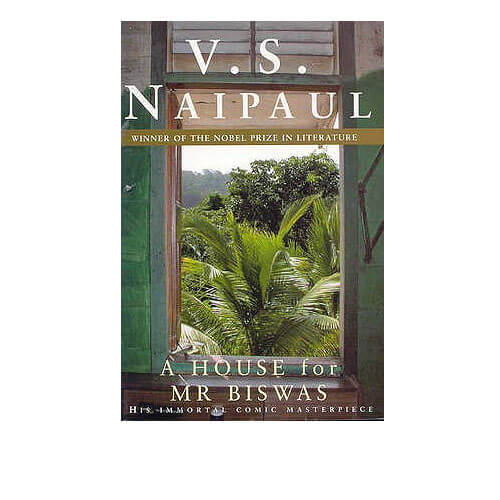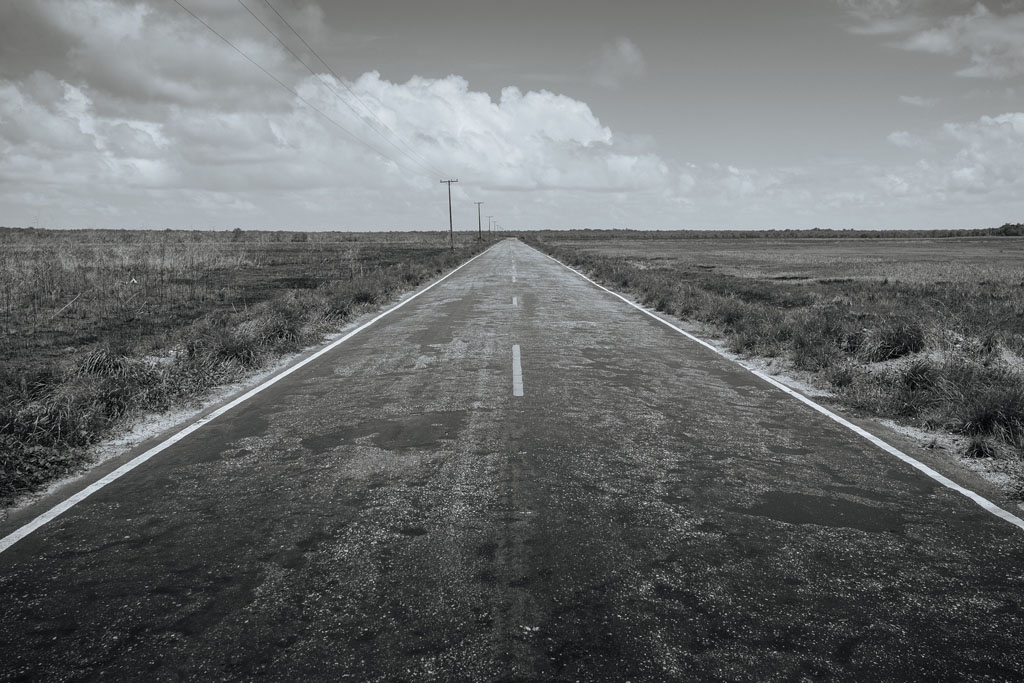 US: On the Road, Jack Kerouac
The search for some sort of paradise – or a more personal quest for fulfilment – via travel was hardly new in the 1950s, with popular literary examples stretching back many centuries. But the genre in the 20th century was transformed with Jack Kerouac's 1957 'Beat' novel On the Road, which garnered immediate high praise from critics (though it far from uniformity prevailed). It's the story of a group of friends travelling back and forth across the US, including New York, San Francisco, Virginia, St Louis and Denver. It's also a vital exploration of a dynamic 1950s American culture and has inspired a legion of writers, song writers, photographers, film makers and travellers ever since.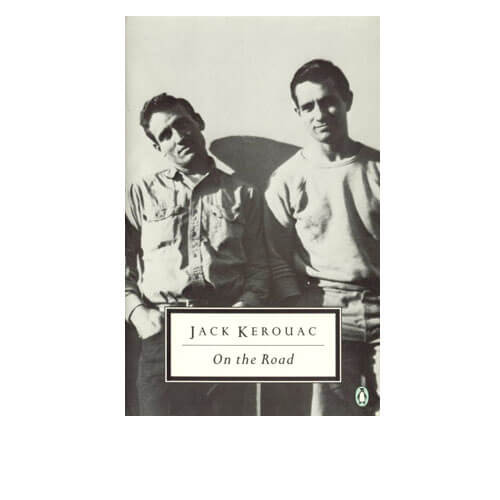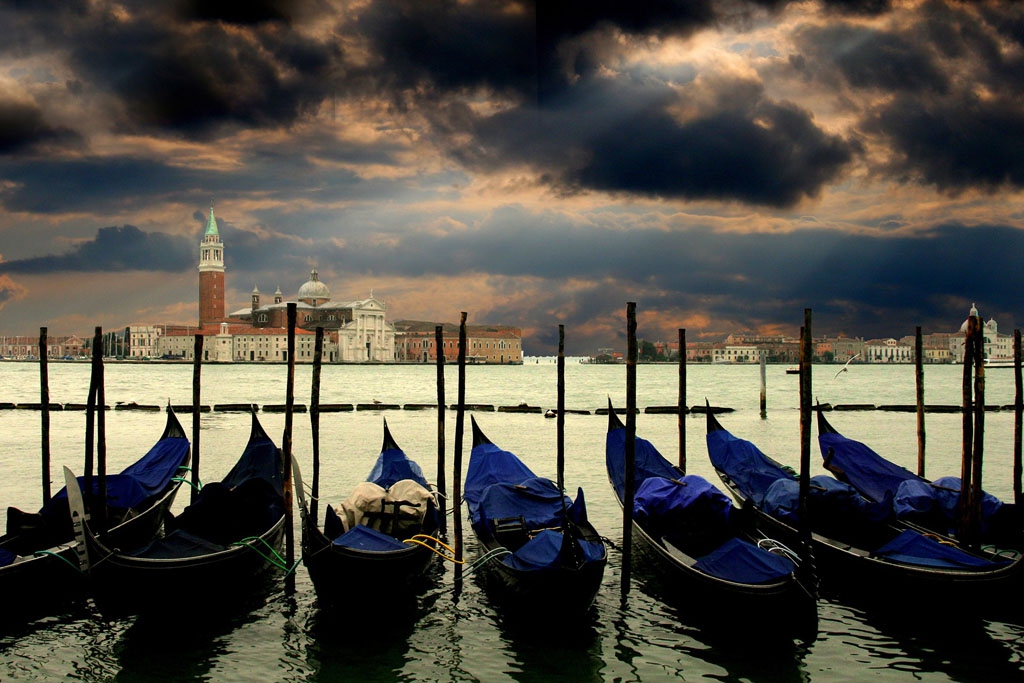 Venice: Death in Venice, Thomas Mann
Thomas Mann was not exactly averse to long, skilfully drawn-out novels, though his handful of renowned shorter stories helped cement his name as a giant of 20th-century literature. Death in Venice revolves around writer Gustav Aschenbach's trip there, focusing on the Lido, as well as his encounter with a beautiful adolescent boy. Mann's Venice of 1912 is choleric, but even today we can trace Aschenbach as he explores familiar sights – he even asks: "Can there be anyone who has not had to overcome a fleeting sense of dread, a shudder of uneasiness, on stepping for the first time or after a long interval of years into a Venetian gondola?"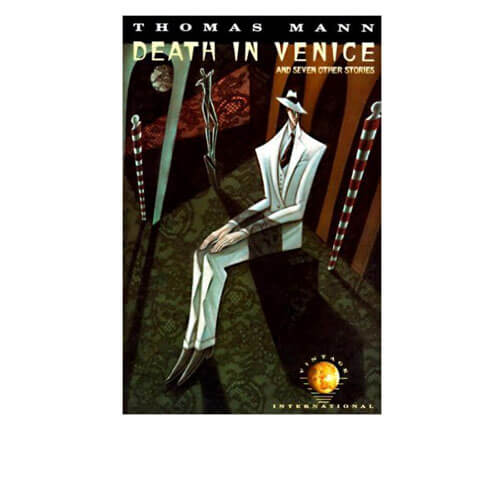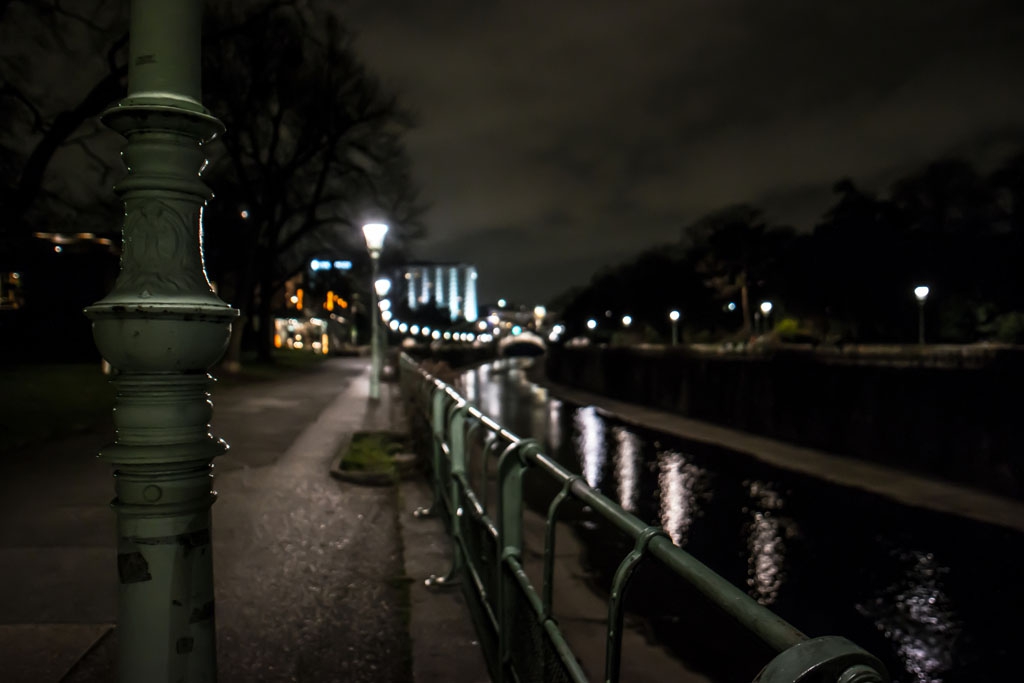 Vienna: The Third Man, Graham Greene
Curiously, Graham Greene's The Third Man (1950) was not initially meant to be a book. Instead, the great film producer/director Alexander Korda asked Green to write a film for fellow director Carol Reed about the four-power occupation of Vienna. "It was never intended for publication," wrote Green. Thankfully it was published, and its evocation of the city in those early post-war years, racked with destruction, danger and darkness, is a novella masterpiece – on this rare occasion, the 1949 film, starring Orson Welles and Joseph Cotton, is every bit as good. [Photo: Robin Jacob/Flickr]
#staysafe #stayathome #selfisolation