';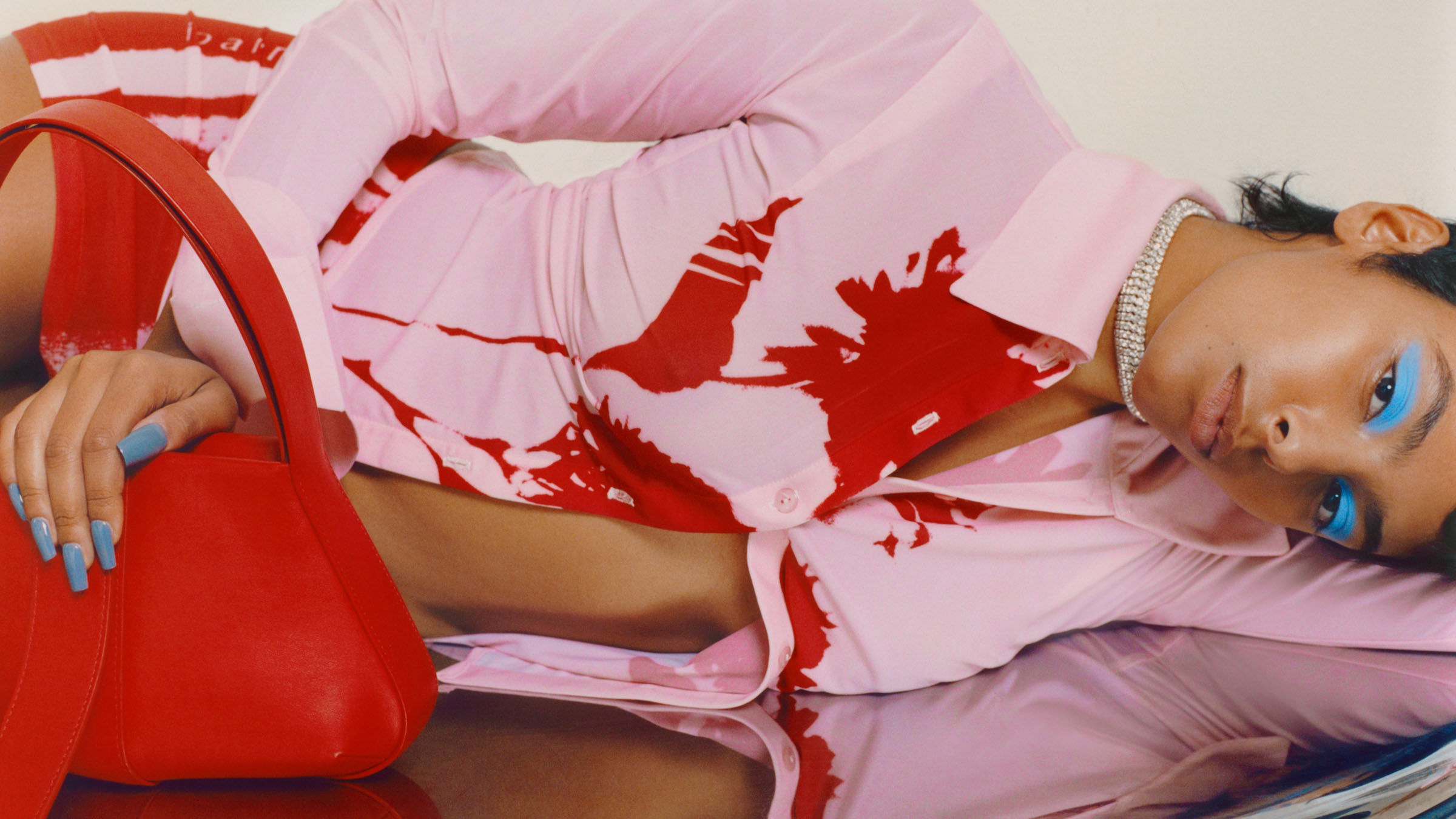 One look at the styles by fashion label IOANNES, and fashion connoisseurs around the world fall to their knees – and take out their credit cards. Spectacularly refreshing, this up-and-coming brand offers colourful, cleverly patterned pieces perfect for comfortable everyday wear; it's no wonder the likes of Rihanna and Kylie Jenner have already caught on.
We chat with founder and creative director Johannes Boehl Cronau about what's going on and what's coming up for the label, as he shared his thoughts on artistry and the challenges of building one's own brand from scratch.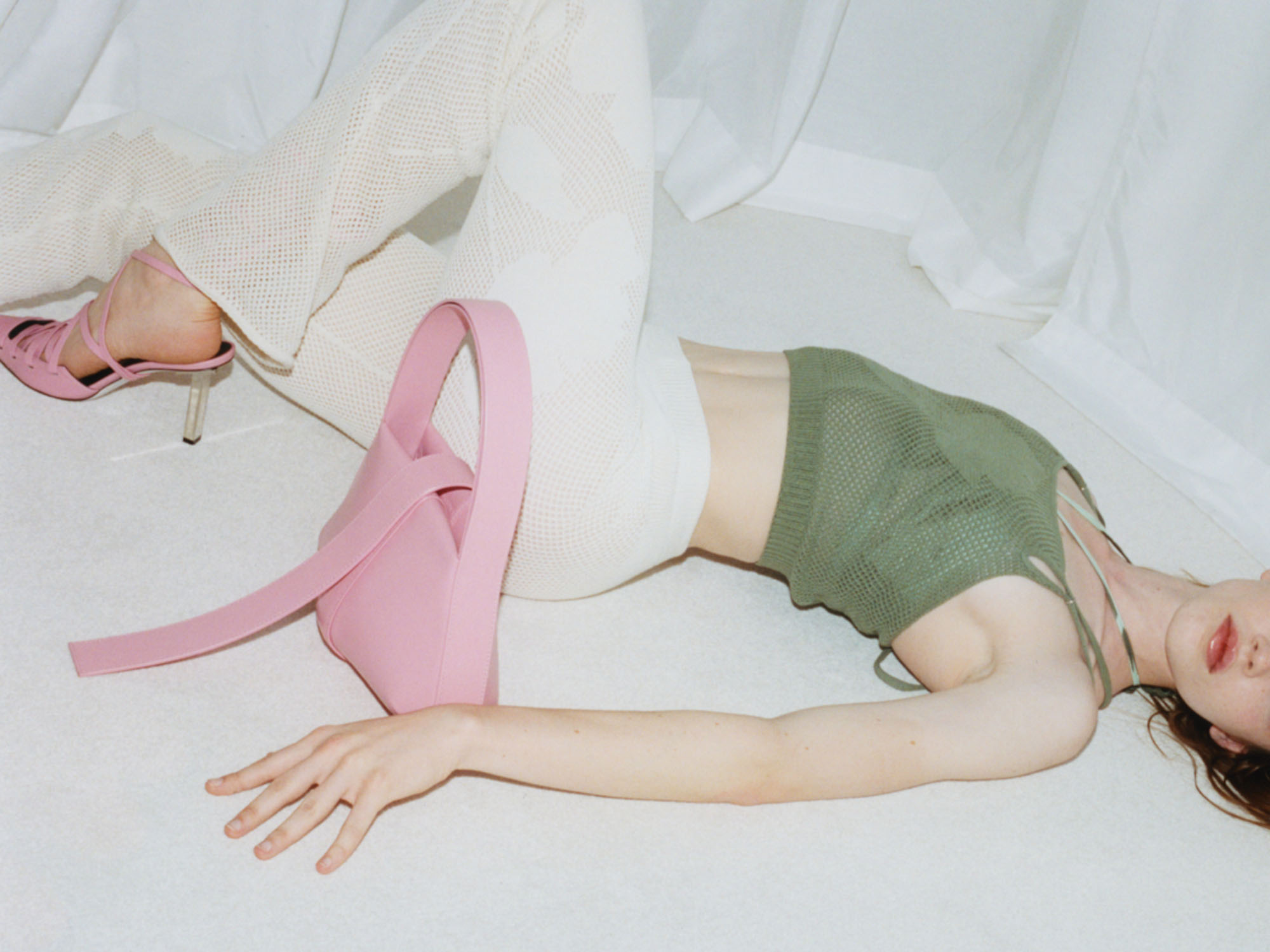 You were born into a family of carpenters in the German countryside. Do you also do woodworking? How has your family background influenced your design process?
Sadly I'm not as skilled as a woodworker as I would love to be. My mum is also complaining about this narrative, as carpentry is the root of the business, but it has moved into a very established ecological house-building business by now.
I have a deep love for the quality of material and the importance of experience, and the smell of fresh sawdust. In my brand, I am recreating the feeling of home, where work and family life merge into one.
When do you feel most creative? 
I love the mornings when I am calm and quietly drawing by myself. Since moving the studio to Berlin, I miss sitting in cafés in Paris with just a notebook and pen, and drawing. I love the feeling of being alone in a public place like a café or a park. It gives me a lot of inner peace.
Do you ever feel stuck? (And if so, how do you overcome it?)
Luckily there are too many ideas for too little budget, so I don't think I will feel stuck anytime soon! Getting physically active, I get a lot of ideas when running, walking or strolling.
I think there is a special power in words. Like spells, or a little nugget of truth that pushes your mind to think differently or look at something familiar in a new and almost alien way.``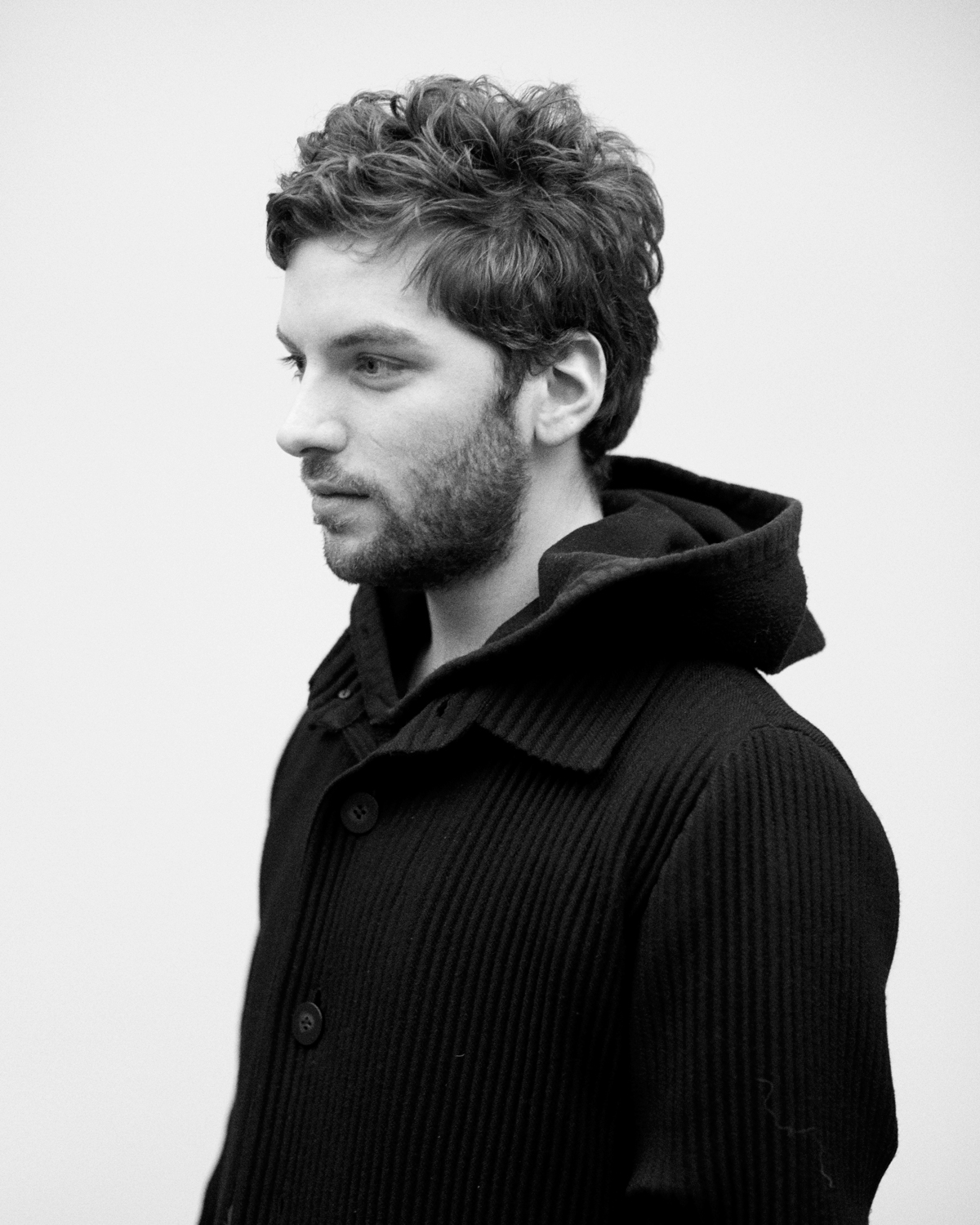 A few years ago you helped devise creative concepts for Hermès window displays at their Paris location. What did you learn from that experience?
First of all, bravo, no one ever dug this far back. How did you even find that out? (laughs) 
When I got there, I was actually about to leave school, because I was very unhappy in Paris. It can be very demanding, especially when you come from a small village. I was a bit overwhelmed by it. Hermés is an amazing contemporary, modern, forward-thinking house, even with a very traditional image. They have an entire code, and we had to respect that. Now, within that, we could do whatever, so you could come up with a lot of things. It was really exciting. And there was really a willingness to support the ideas of a young and inexperienced team. I learned about the importance of brand integrity, about how to move from that first idea to conception, and about execution to physical result without sacrificing too much of the initial idea.
Your travels around the world have heavily influenced your design aesthetic. If you had to choose one place to draw inspiration from, which one would it be and why?
Sadly, since I started the brand, my travels have been heavily reduced. Art history, abstract expressionistic art and Renaissance art are my natural go-to visual references. Also, I am very excited about how style is depicted throughout the ages.
During my studies, I saw myself more as a fashion anthropologist than a designer; I was and still am obsessed with Japan. I think what I loved particularly about being there and researching kimono making and all these things… There's a respect for material that I love, a kimono is constructed not so much by cutting fabric but by assembling it, because the fabric is so valuable. They're also really conscious and mindful of what they put out into the world, of the choices you make.
Speaking of fabrics: Dahlia, your latest collection, uses deadstock fabrics. How has that changed your production processes?
As a growing brand, our sustainability strategy has been a long process of finding the right partners for sourcing and production. Working with Nona Source gives us access to very special high-quality materials, so we can give each shop an individual offering that is tailored to their customers – one-of-a-kind, unique pieces that are unable to be reproduced.
A few years ago, you did a show conceptualised around Virginia Woolf's Orlando. Does literature often influence your creations?
I think there is a special power in words. Like spells, or a little nugget of truth that pushes your mind to think differently or look at something familiar in a new and almost alien way. In Japan, I came across the American poet Laurance Wieder. One of his quotes is stitched into every single one of my garments:
"Body is to Spirit, as Cloth is to Body."
Sometimes customers send me messages on social media that they found the quote while doing laundry and they paused and reflected on it. I think that's very beautiful and makes me very happy that this little quote gives the opportunity to halt and reflect on it for a moment.
You've designed everything from viral t-shirts to puffer jackets and dresses, but what's the one piece of yours that you want everybody to have?
Everybody needs a printed lycra dress. Maxi or mini, long-sleeved or spaghetti-strapped. They are just so fun, and each piece is individually printed with its own marks and individual errors. It's the ultimate essence of my design approach. It combines the romantic with the grunge, the conventional with absolute ease.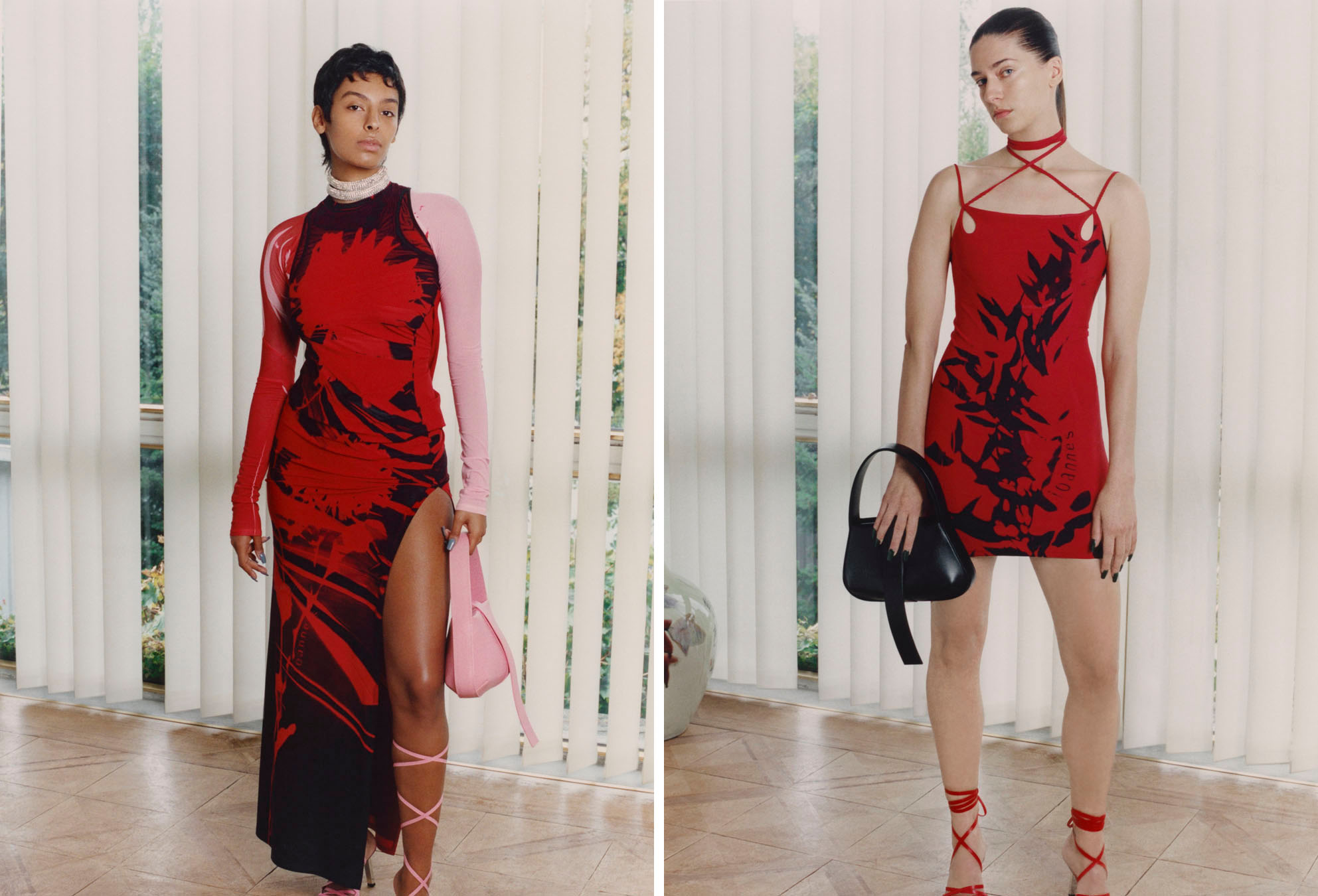 What can you tell us about your upcoming collections?
Our collections evolve naturally, I think, like a wardrobe evolves. It's interesting to have that feedback about what's selling well, what's working. There are always developments that we pause and only move forward with when it feels right. Collections really come together in the styling for the show or the shoot. There can be concepts, starting points, sources of inspiration, but I think at the moment it just needs to make sense for the brand, for the woman we like to dress.
We launched with Net-A-Porter just before the lockdown, and we were exclusive with them for a few seasons, which sort of carried us through Covid. Now we are able to expand the business a bit, and it's cool to have a different, younger and more daring audience, a bit more fashion savvy.
As designer and owner of your own label, what has been the most surprising challenge you've faced?
I was very reluctant to start my brand right after my studies, so I slowly moved into this. I definitely wanted to make mistakes on other people's payroll, not my own (laughs). But it somehow started, and it would have been weird to stop and look for a job. And then moving from Berlin to Paris, me being German… I speak French, but to be honest, I already don't understand lawyers in German, or in English, God forbid in French. And then, especially the last two years, we were forced to make a lot of reasonable choices because of Covid.
There are so many things; many times I feel like I'm just glued to the laptop, when all I want to do is work on a dress, but I'm sending invoices all day long. You underestimate the amount of material, resources and people you need to make a fashion brand work. It's hard, building a brand narrative. Social media has come in handy for that; as a small team, it's really your only identity card.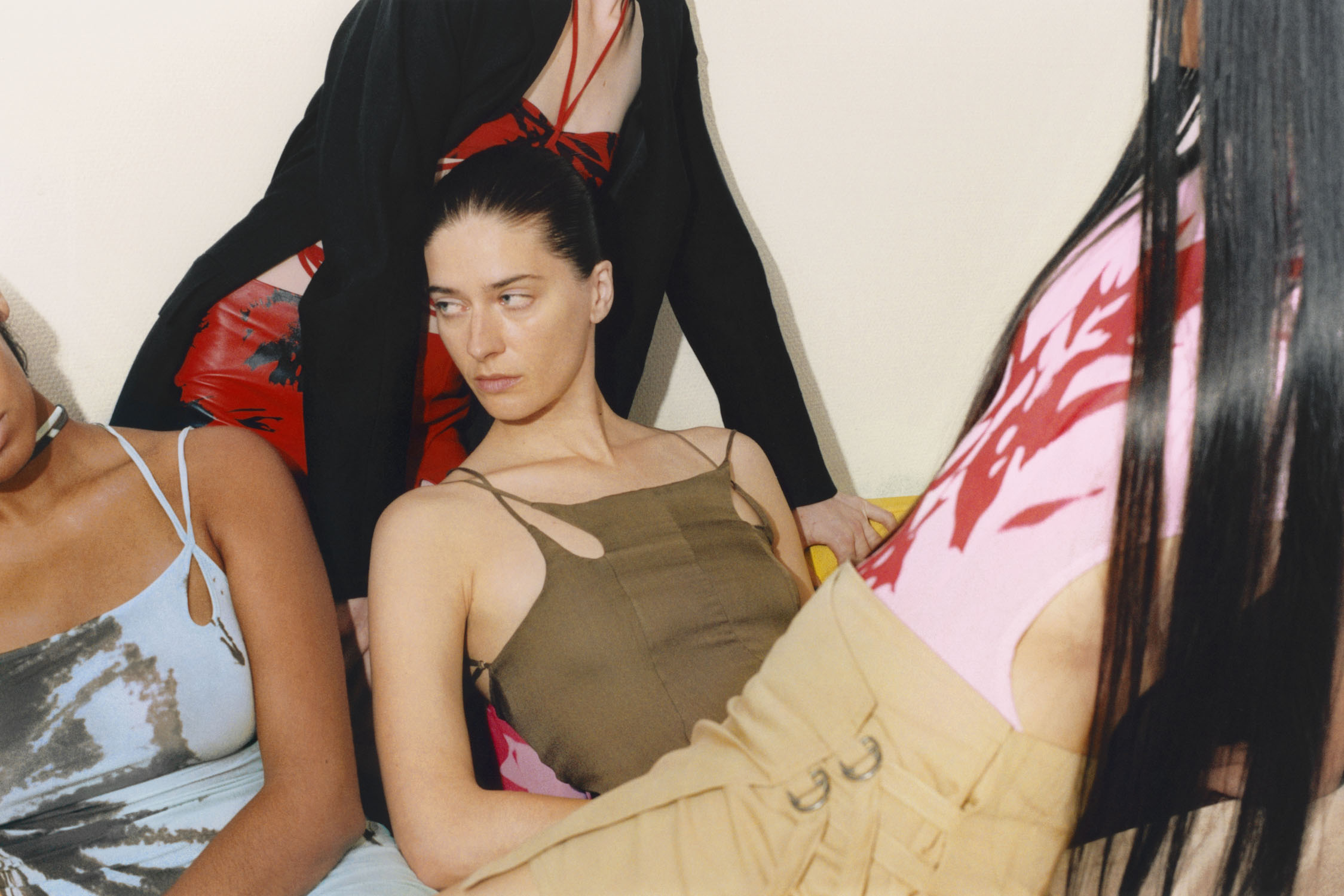 You've already garnered a lot of success for a brand that's only a couple of years old. What's something you still want to accomplish with your brand?
Honestly, you always feel like you just started out. Every season feels like you're standing at the foot of a new mountain. Right now we have fantastic partners… I think it would be to have the freedom to, you know, expand the business, maybe do a show in Paris in September, to create more of a visual narrative and focus on that. That's what we're working towards.
It's fantastic that Rihanna and Kylie and all these girls like the clothes, and the other fantastic part of all these moments was that the teams reached out to me, so it's definitely a brand that's about feeling good in your skin and what you wear. Those moments really proved a point, that it's definitely something to be worn, to be cherished and loved. I think we just need to get it in front of more eyes with a good PR strategy.
What's been your biggest "I made it" moment?
Honestly, I cried when I saw the Rihanna picture. If it wasn't for that fan video, where she was at a gas station in Barbados getting, like, I don't know, a Diet Coke or something… It was just surreal, because she really was on vacation with her family, and there she is wearing that dress. For me, that is honestly so much bigger than any red carpet or shoot, because I make clothes for them to be worn, and for you to feel good in them. For that pixelated video to be up, also like the day before Christmas, I was just like, "Wait, what?" I was choking.
What do you want for IOANNES in the future?
Stability, freedom and continuity.