';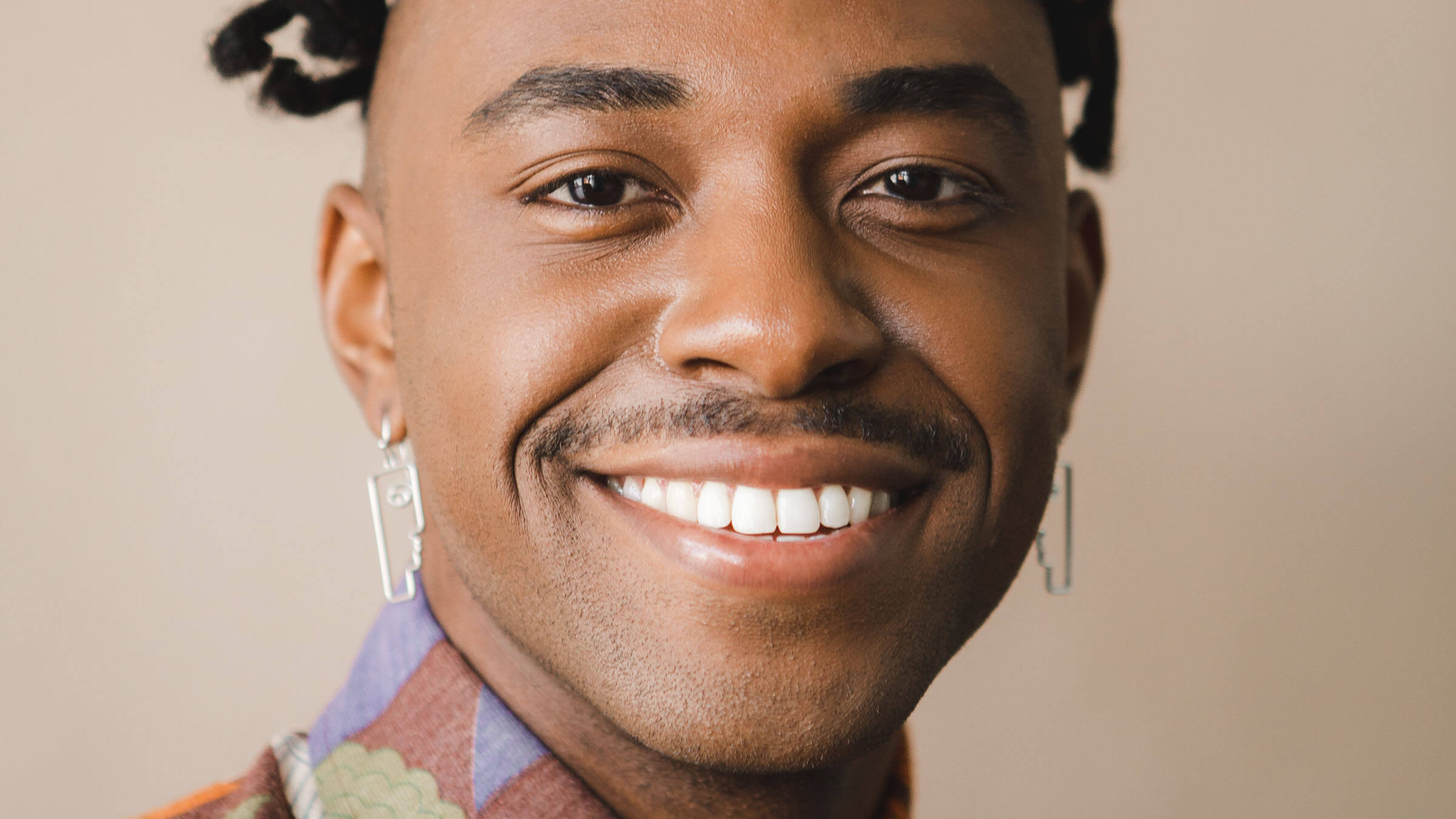 ;
Professional chef / author / artist / singer-songwriter / television host / social media influencer / entrepreneur… even in the so-called Slash Generation, 25-year-old Lazarus Lynch has a lot of them. Born and raised in New York City, he's a two-time winner of Chopped Champions, and the host of Food Network Digital's Comfort Nation as well as Chopped U – the first-ever cooking show on Snapchat.
Lynch expanded his list of accomplishments this June with his debut cookbook, Son of a Southern Chef: Cook With Soul. Dedicated to his mother and late father, it's a joyful, over-the-top collection of personal recipes, anecdotes, affirmations and photography that pops off the page. Here, we chat with the rising star chef about family, heritage and soul food.
AMEX ESSENTIALS: Your father, Johnny Ray Lynch, was a chef from Alabama who had his own restaurant in Queens, New York. What's the most important thing your father taught you about food and cooking?
Lazarus Lynch: The most important lesson I learned from my father (who was my inspiration) is to always cook with love. Everything my father made, he made with love. He cared about the people he was cooking for, and always wanted his food to be great!
Do you have a kitchen mantra? 
I do: Cook with Soul!
Dit bericht bekijken op Instagram
Dit bericht bekijken op Instagram
In what ways are you trying to recreate your own takes on classic dishes? 
I do this naturally all the time, partly because I'm a trained chef and know how to execute certain techniques better, like making pie dough in the food processor versus by hand (like my father did). Another classic is my dad's salmon croquettes that I serve with my avocado dressing and a runny egg on top.
How do you define soul food, and what does it mean to you?
Traditionally, soul food is the food made by black folks living in the American South; I like to define it as the food that makes you the happiest. It's the food that reminds you of home and family. It's the food that transports you to a place of comfort and joy. Soul food is the best food. Soul food means a celebration of culture, it means being bold about your flavours, and it always means love.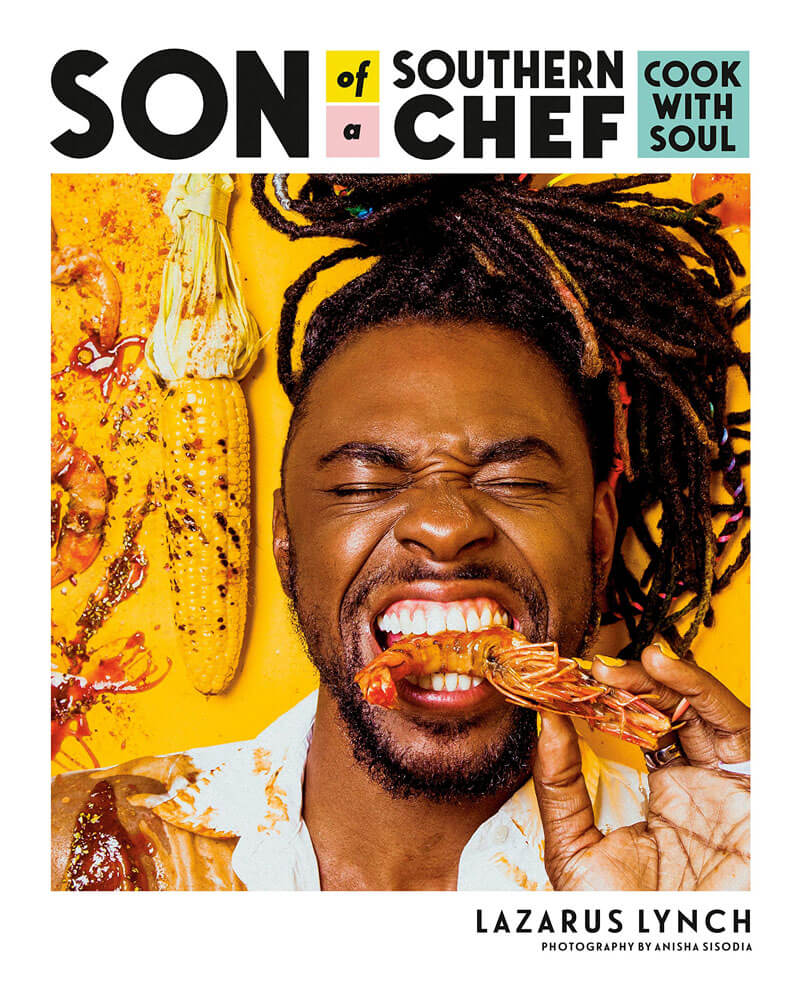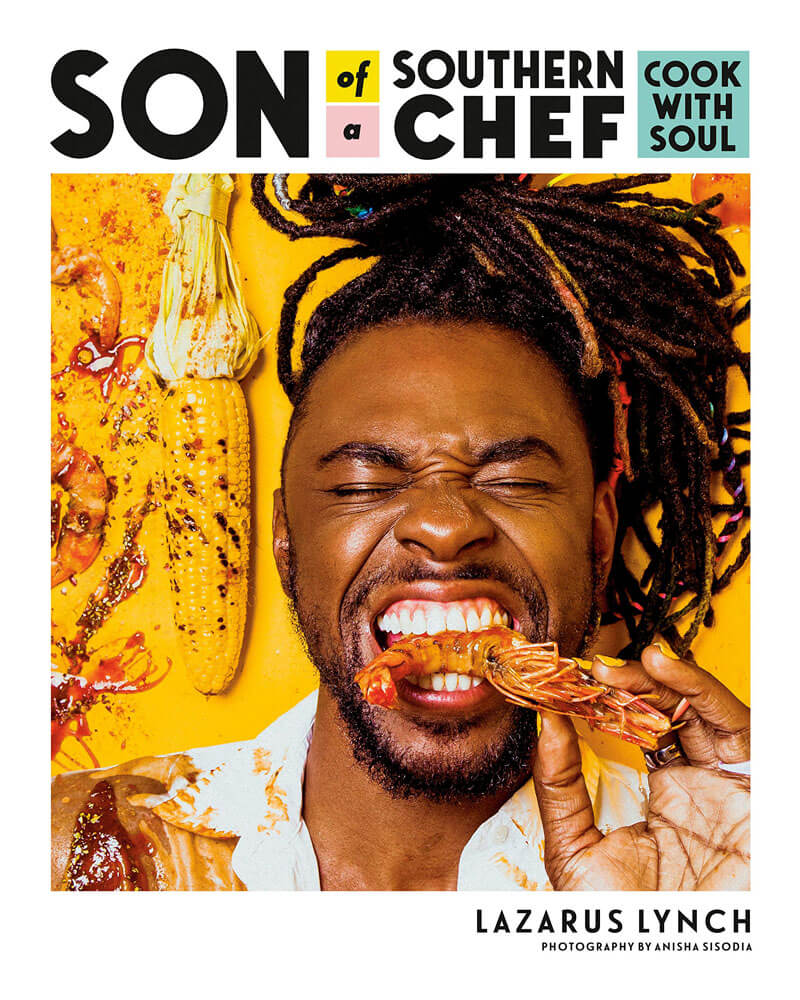 Soul food is the best food. Soul food means a celebration of culture, it means being bold about your flavours, and it always means love
What ingredients should every rock star chef have in his/her kitchen?
Always, always a good quality olive oil, kosher salt, Dijon mustard, fresh garlic, onions, canned tomatoes, and a bottle of red or white wine!
What's the ultimate comfort food for you?
Anything creamy, fatty, crunchy, salty or spicy. I don't limit myself to one food.
How has living in New York shaped your taste and influenced your dishes?
I live in the borough of Queens in New York City, which is by far the most diverse borough in the city. Because I grew up with so many cultures and influences, including Caribbean, Asian and Guyanese (on my Mom's side), I always have miso paste, kimchi and a bottle of ghee in my fridge. This city has taught me to appreciate all types of cuisines, and not be afraid to venture out on new ones.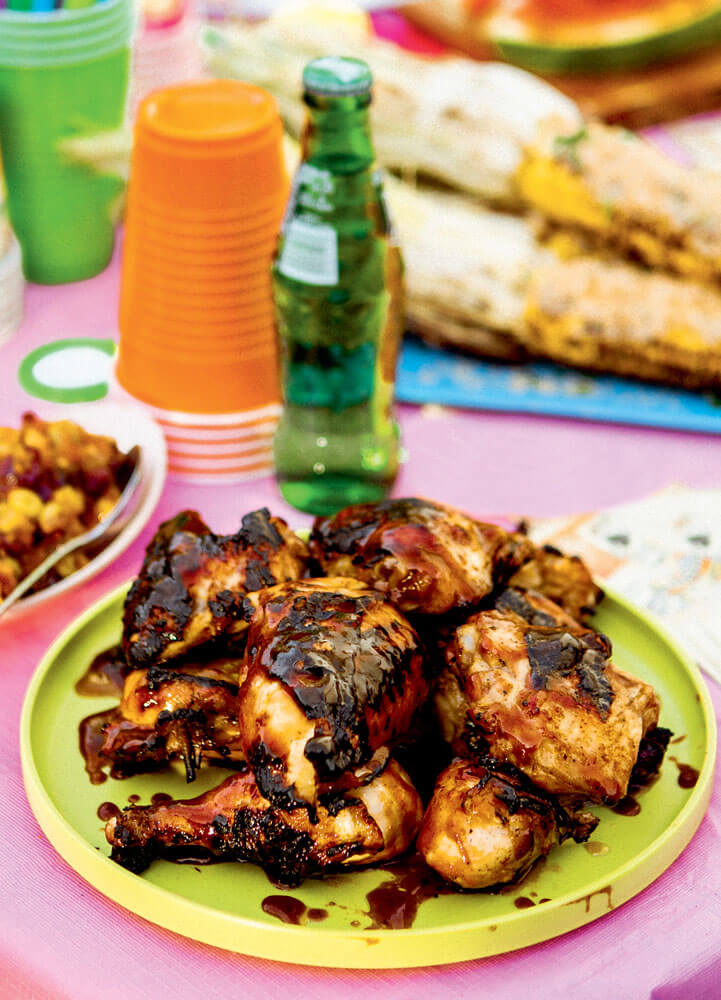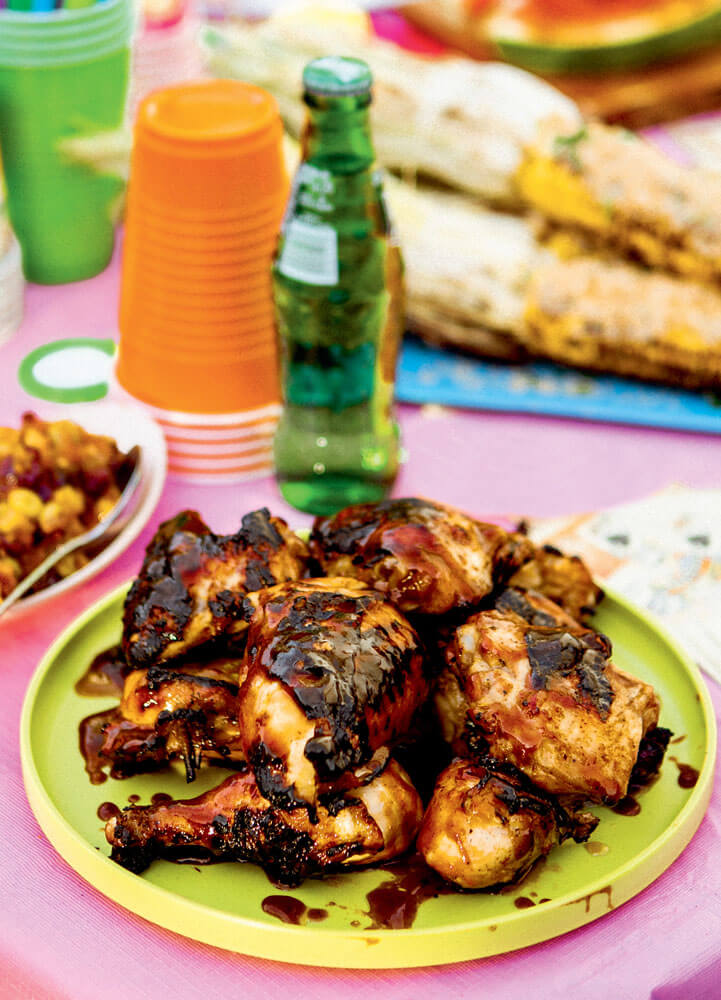 Jerk Chicken With Mango Chutney
Serves 6 to 8
Prep Time 15 minutes
Total Time 26 hours
Lazarus Lynch:
"In my neighbourhood on Springfield Boulevard, there's a spot called St Best Jerk Spot that jerks and smokes all day. You can smell the jerk blocks away; it's wonderful. I tear up at the smell of jerk thinking about its spicy punch, and because the way I feel about jerk could actually make me cry. Jerk chicken can be as spicy or as mild as you'd like it to be. I serve this with mango chutney on the side fa cool it down real nice <fake Jamaican accent>."
Ingredients:
8 to 10 chicken pieces, skin-on
2 cups Wet Jerk Marinade (recipe follows)
Canola oil, for grilling
1 cup your favourite BBQ sauce
½ cup low-sodium chicken stock
Mango Chutney (recipe follows), for serving
Rice & Peas or cooked coconut rice, for serving
Method:
Place the chicken pieces in a bowl and coat with 1½ cups of the marinade, turning the pieces to coat evenly. Cover the bowl with plastic wrap and refrigerate for at least 8 hours and up to 24 hours.
Remove the chicken from the refrigerator 30 minutes before cooking.
Heat a grill to medium-high and rub the grill grates with oil.
Grill the chicken, skin-side down, until the skin turns golden brown and no longer sticks to the grill, 10 to 12 minutes. Flip the chicken and reduce the heat to medium. Cover the grill and cook the chicken until dark brown, about 30 minutes more.
While chicken is cooking, prepare the jerk sauce: In a medium saucepan, combine the remaining ½ cup marinade, the BBQ sauce, and the stock and bring to a boil. Cook, stirring occasionally, for about 5 minutes. Reduce the heat to low and simmer sauce for another minute. Set aside.
Throughout the cooking, brush the chicken with the jerk sauce on all sides until completely lathered. The chicken is done when an instant-read thermometer inserted into the thickest part of the meat, not touching the bone, registers 165°F/75°C or higher.
Serve the jerk chicken with my mango chutney and rice and peas or coconut rice.
The Gravy
For extra smoke flavour, use wood chips (apple, hickory, or pecan). Soak them in cold water for about 6 hours, then place them in a smoke tray or wrapped in aluminum foil (poke some holes in the top of foil to release the smoke) and set the tray directly over the coals in your grill. Cook the bird over indirect heat with the grill covered for smoky flavour.
Mango Chutney
Yields 2 cups
Prep Time 10 minutes
Total Time 25 minutes
Ingredients:
1 tablespoon canola oil
1 small red onion, finely chopped
1 large garlic clove, minced
2 teaspoons grated fresh ginger
1 very ripe red mango, peeled and chopped
½ cup light brown sugar
⅓ cup golden raisins
¼ cup dried cranberries
1 tablespoon Jamaican-style yellow curry powder
½ teaspoon crushed red pepper flakes
¼ cup apple cider vinegar
Zest and juice of 1 lime
Method:
Heat the oil in a medium saucepan over medium-high heat. Add the onion and cook, stirring occasionally, until softened, about 3 minutes. Add garlic and ginger and cook, stirring occasionally, until fragrant, 1 to 2 minutes. Add the mango, brown sugar, raisins, dried cranberries, curry powder, red pepper flakes, and vinegar. Bring the mixture to a boil and cook, stirring occasionally, for about 5 minutes. Reduce the heat to low and cook until the chutney has thickened, about 10 minutes more. Transfer the chutney to a bowl and stir in the lime zest and juice. Let cool before serving or storing. The chutney will keep in an airtight container in the refrigerator for up to 1 week.
Wet Jerk Marinade
Makes 3½ cups
Prep Time 5 minutes
Total Time 10 minutes
Ingredients:
2 cups chopped yellow onions
2 cups chopped scallions
2 Scotch bonnet or habanero peppers
1 cup fresh cilantro
¼ cup mango nectar (I like Goya brand)
2 tablespoons soy sauce
1 tablespoon apple cider vinegar
1 tablespoon dark brown sugar
1 teaspoon browning sauce
1 teaspoon kosher salt
1 teaspoon freshly ground black pepper
1 teaspoon fresh thyme leaves (from 2 or 3 sprigs)
Method:
In the bowl of a food processor, combine all the ingredients and pulse until almost smooth but still slightly chunky. Store in an airtight container in the refrigerator for up to 1 week. Marinate food with the wet rub overnight for best results.
Reprinted from Son of a Southern Chef: Cook with Soul by arrangement with Avery, an imprint of Penguin Publishing Group, a division of Penguin Random House LLC. Copyright © 2019, Lazarus Lynch, Photography by Anisha Sisodia