';
;
With 5 cookbooks published in 14 languages and TV cooking shows on several continents, culinary personality and celebrity gourmand Rachel Khoo has won foodie fame across the globe. Now, she's taking on the world wide web as the Editor-in-Chief and founder of Khoollect, her very own online lifestyle magazine and community of likeminded epicures and bon vivants. Here, we chat with Rachel on everything from travel tips to personal style and what she's craving most at the moment.
On Khoollect…
I've always been passionate about being creative and finding ways of feeding my creativity, long before I kicked off my food career. I studied a BA (hons) Art & Design degree at Central Saint Martins. We were a real international bunch of students, and even though I didn't have a budget to travel much back then, it kicked off my hunger to discover and learn from other cultures. A decade and a food career later, I wanted to return to that. Khoollect for me isn't just another 'lifestyle website' – it's more about creating a community and a space where people can share the little (or large) discoveries that give them joy, that bit of 'yay' in their day. I've built a small but amazing team around me who are really dedicated to nurturing our small but super engaged community.
On making the most of travel…
You have to have a heart made of stone to not be influenced by your travels. Even though some of my trips are very short or involve more time in a TV studio than out in the real world, I always take a moment to simply go for a walk and get lost. Or nip into a local supermarket – it doesn't need to be some fancy farmers market. I love to see how the locals shop. I was in Tallinn once and picked up a beautiful pale green box that had an interesting use of font. My friend told me later that I had bought a box of table salt.
Obviously social media helps a lot nowadays with finding all the hotspots, too.
On a favourite destination…
A couple of years ago I was lucky enough to go to Japan. It was an intense 10-day trip, but it certainly whet my appetite to go back. I often had no clue what I was eating, buying or even experiencing. A lot of things certainly got lost in translation, but that for me was extremely enjoyable. I made the conscious effort to go with the flow of not knowing everything (or immediately Googling it) and just experiencing the moment. It's not something I'm very good at doing, but I'm trying to do more often now.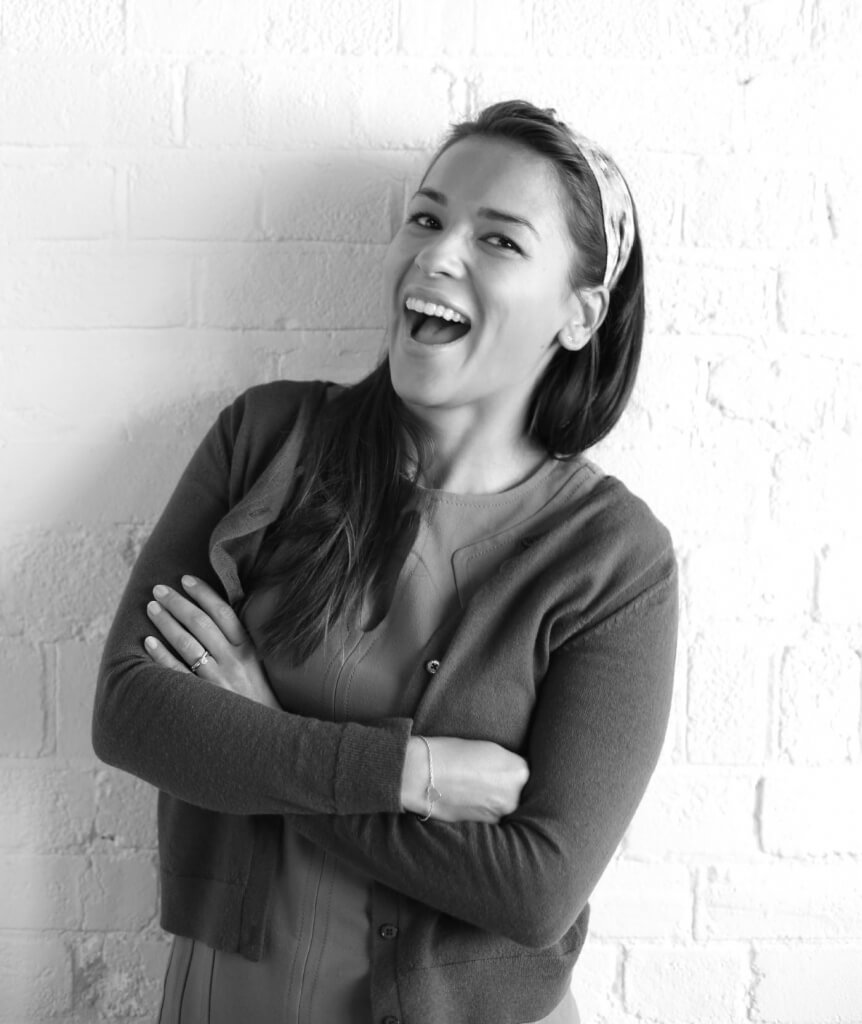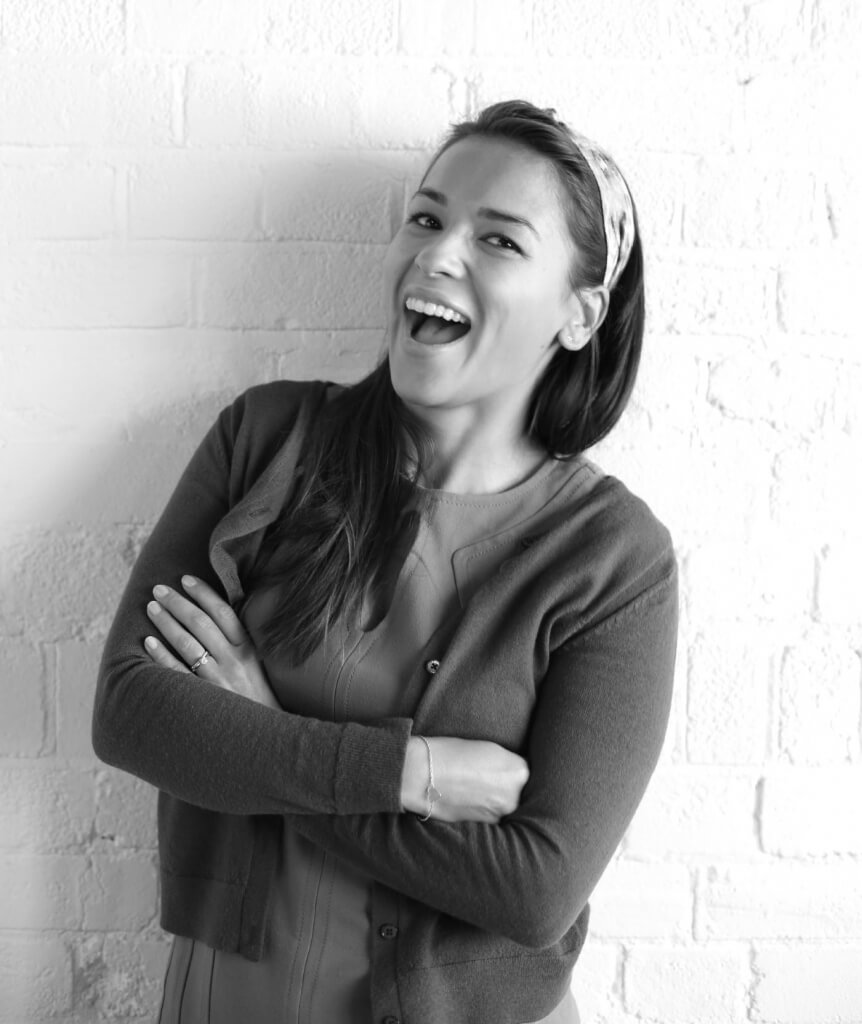 Even though some of my trips are very short or involve more time in a TV studio than out in the real world, I always take a moment to simply go for a walk and get lost. Or nip into a local supermarket – it doesn't need to be some fancy farmers market.``
On impressions of Australia…
Before I was doing TV, I had done a few pop-up restaurants in Australia (one in Sydney and another in Melbourne for the Victorian design festival), so going back to film Rachel Khoo's Kitchen Notebook: Melbourne, followed by My Kitchen Rules and Zumbo's Just Desserts didn't feel very unfamiliar to me. As a kid in the UK, you grow up with Australian soap operas (Neighbours, Home and Away), and even though the soap operas aren't reality, they do give you a certain flavour of a place. There are also strong cultural and historical ties between the UK and Australia, so I've always felt pretty at home in Australia. Before my food career kicked off, I was actually thinking of moving there permanently, as I really loved the lifestyle – the good weather, the laid-back approach, the beautiful beaches and of course the food.
On personal style…
I guess my style is eclectic. Even though on some of my TV shows you see me wearing lots of 'vintage/50s inspired' looks, I do have a magpie approach to things. I'm not loyal to a particular period or designer. Although I do have a penchant for hitting a good car boot sale/second-hand shop and rifling through the odds and ends bin.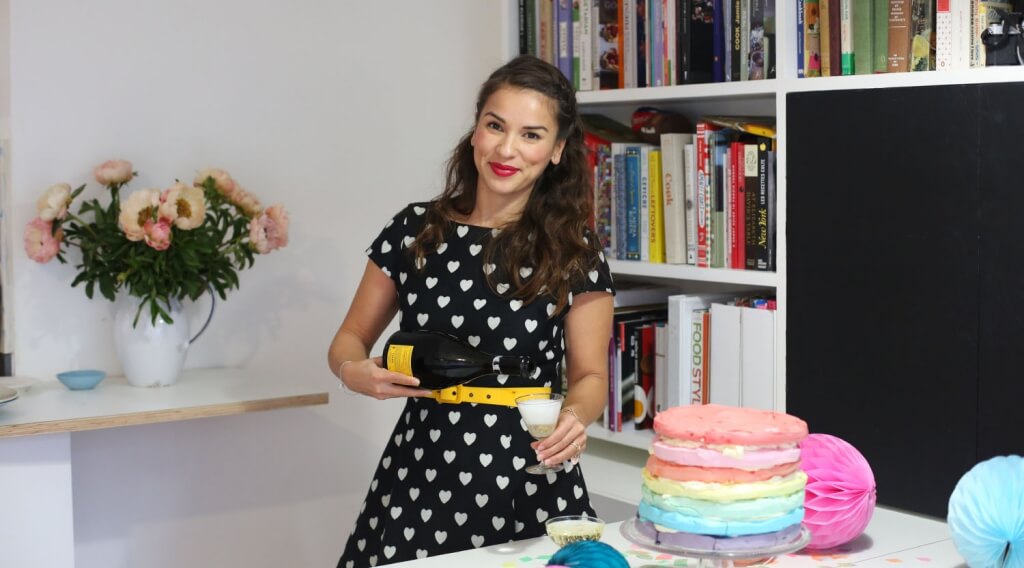 I love understanding the process behind making an object – the craftsmanship and dedication it takes to make a bowl or a beautiful dress. I guess that's why I'm drawn to vintage things more. I recently went to a Josef Frank exhibition (the Austrian-Swedish architect most famous for his fabric designs). They exhibited his beautiful fabric designs, but what I was drawn to most was his sketchbooks and seeing how he developed his ideas. It's often the journey rather than the end result which inspires me.
On a current craving…
Ah, my cravings can change from minute to minute, and if I'm working on a TV show I tend to crave savoury dishes (especially when I was filming Zumbo's Just Desserts). However as I'm currently not filming anything, I've actually got my sweet tooth back, and this Hazelnut Dacquoise certainly satisfies that.
Get the recipe here: khoollect.com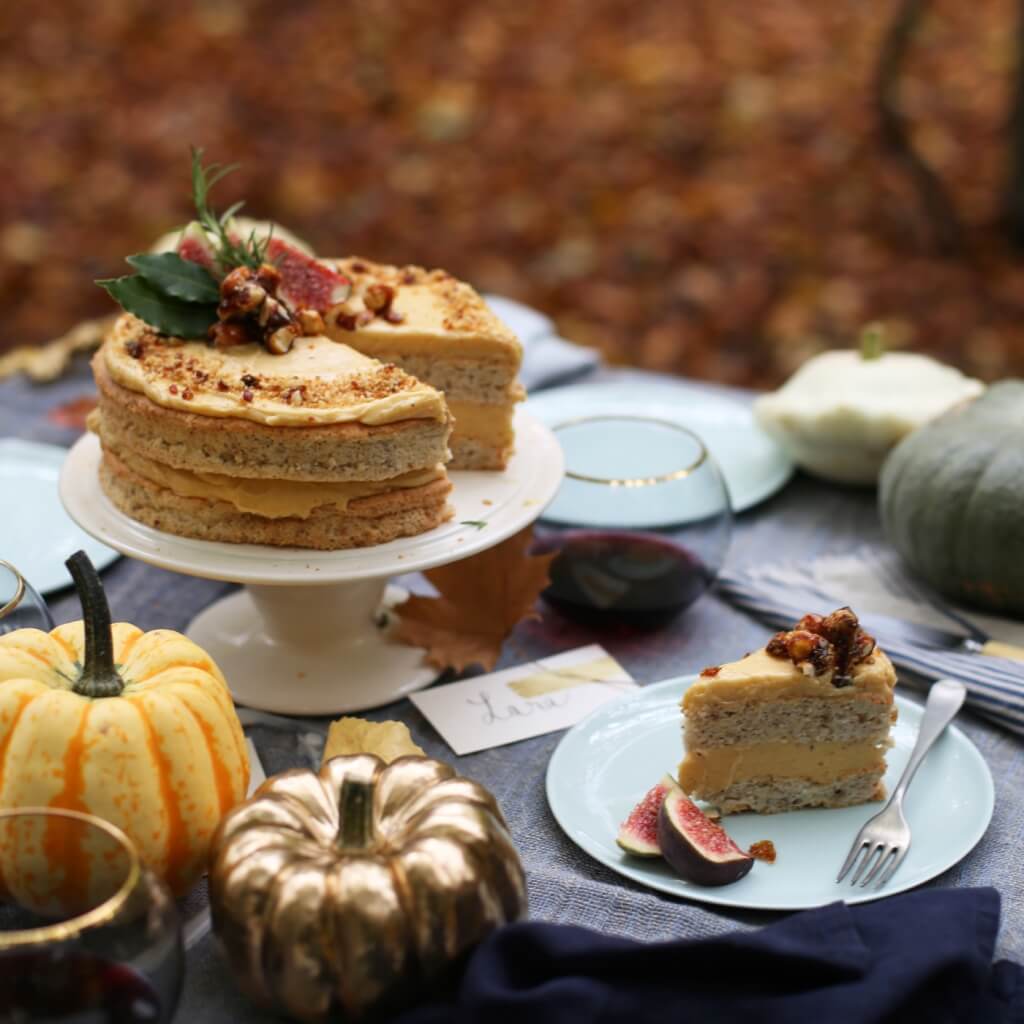 About Rachel Khoo
Rachel's culinary odyssey began in Paris, with a pastry degree from Le Cordon Bleu and a first cookery job concocting patisserie at tea salon La Cocotte. Less than a decade later, Khoo has 5 cookbooks under her belt and has hosted or appeared on a number of TV shows in the UK and Australia, including Zumbo's Just Desserts and The Little Paris Kitchen, while travelling the world, hosting culinary events and dreaming up new and creative recipes. Her latest passion project is Khoollect.com, an online lifestyle magazine and social media platform exploring everything from food to beauty, travel and culture.
Rachel Khoo's culinary manifesto is both modern and sympathetic, embracing cuisines and ingredients from around the world. Are you equally open to new ideas when you cook or eat out?