';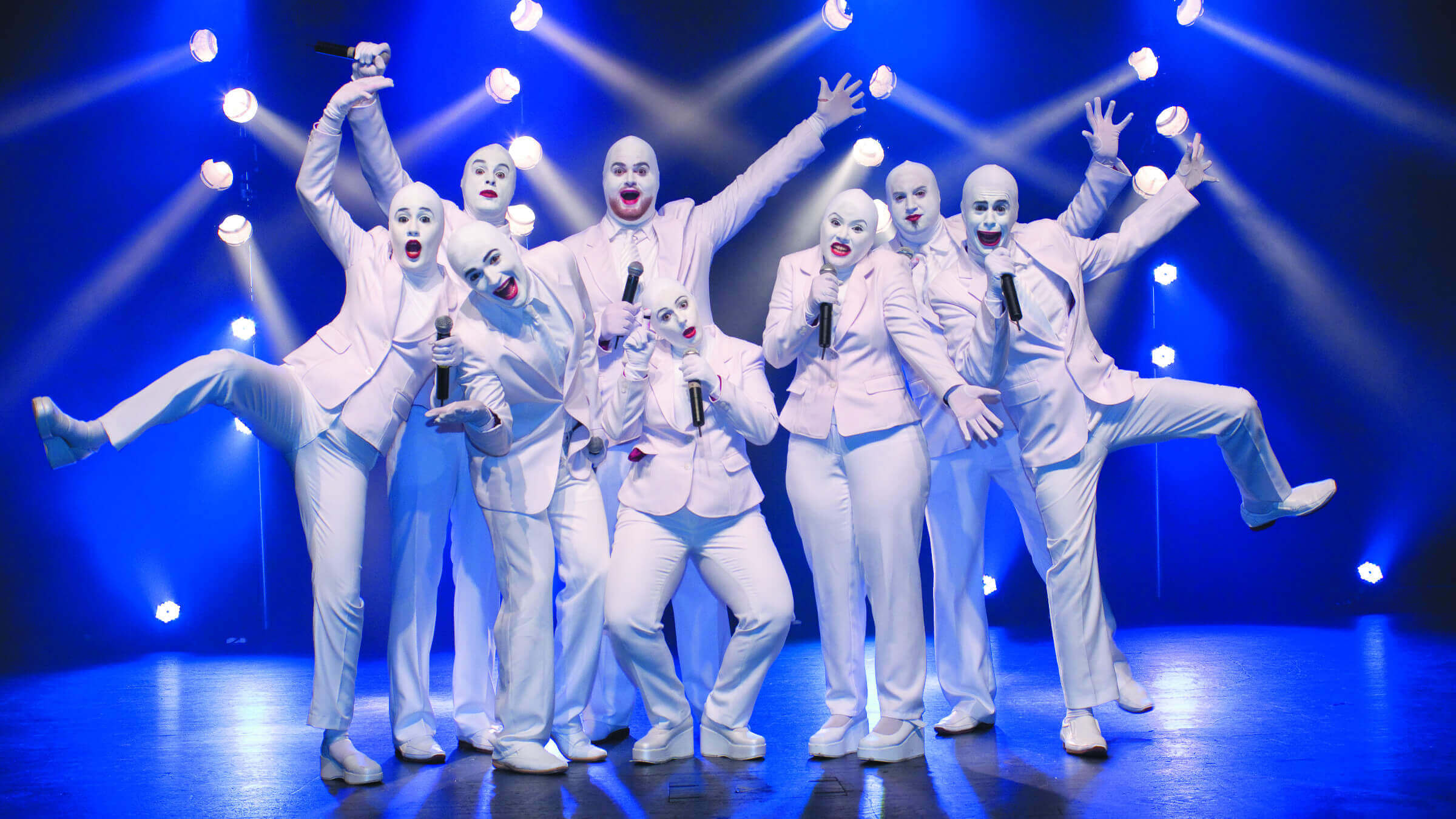 ;
All packed up and nowhere to go? Try these exciting events on for size….
Gujo Odori
Gujohachiman, Japan
9 July – 3 September
A month-long dance-a-thon? No, this isn't Rio. It's Gujohachiman, the site of one of Japan's largest and most important ritual dance festivals. The final 4 days see the entire town take to the streets from sundown to sunup, performing centuries-old dances all night long. Brush up on your Kawasaki and Neko No Ko, then join in the fun.
gujohachiman.com
Australian Surf Festival
Coffs Harbour, Australia
29 July – 15 August
Whether it's the Longboard Titles, Single Fin Titles or Surfmasters Titles, nearly 400 surfers from across the continent are expected to duke it out on the waves of Coffs Harbour. As world-class surfers hang ten, everyone else just hangs out, enjoying a host of sidekick events like film screenings, concerts and art shows. There are even free board rescue and CPR classes on offer, plus (of course) surfing lessons. Don't forget to visit The Big Banana, a massive – you guessed it – banana sculpture 16 feet high and 36 feet long that pays homage to the local plantation economy.
australiansurffestival.com.au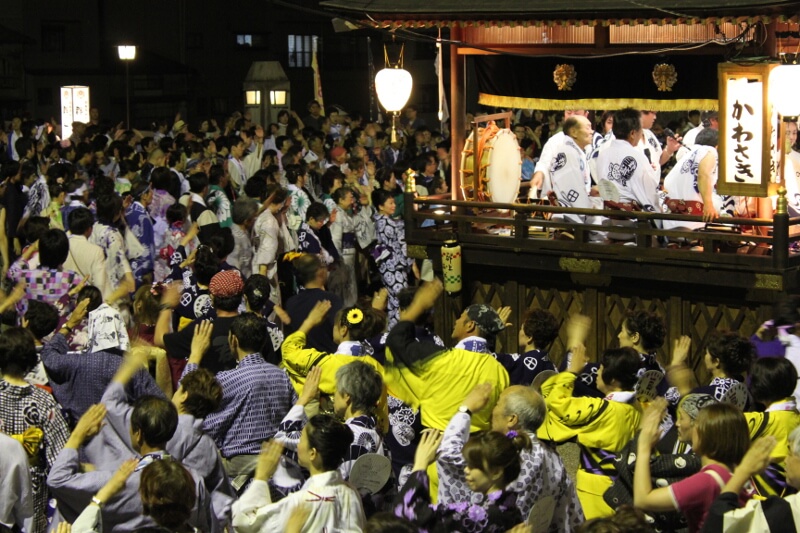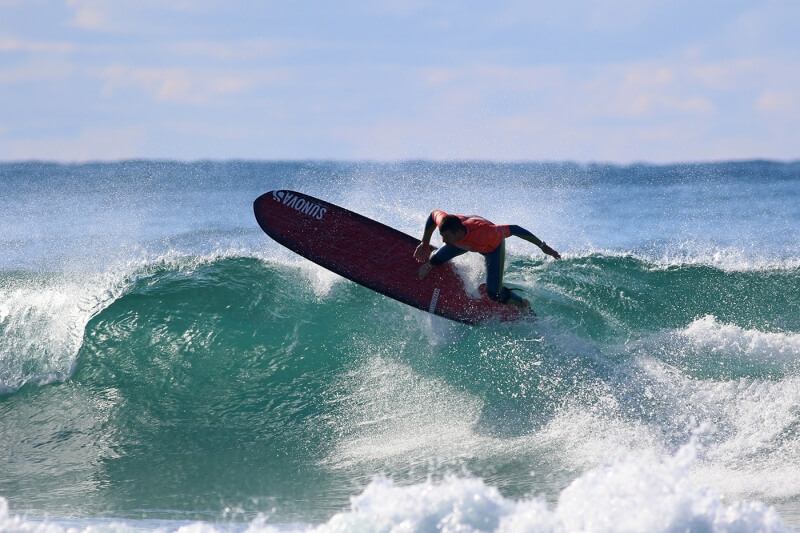 Puck Fair
Killorglin, Ireland
1-12 August
Touted as Ireland's oldest festival, the Puck Fair in County Kerry has been celebrated for 400 years and counting. The festivities begin when a goat is brought down from the mountains and crowned King Puck by the Queen of Puck (usually a young schoolgirl), kicking off three days of music, parades, revelry, entertainment and peculiar traditions, including horse and cattle fairs. Check out the stalls selling local handicrafts, enjoy the numerous concerts, take in some Irish storytelling, and pop into a pub for a toast to King Puck.
puckfair.ie
Rainforest World Music Festival
Sarawak, Malaysian Borneo
5-7 August
In an infinitely cooler twist on the ubiquitous cultural fair concept, thousands of music enthusiasts trek to the jungles of Sarawak for a 3-day jamfest featuring performers from across the globe. Feast on kolo mee (sautéed wild fern), check out workshops for face time with the musicians, and whatever you do, don't miss the blowout concert on the festival's final evening.
rwmf.net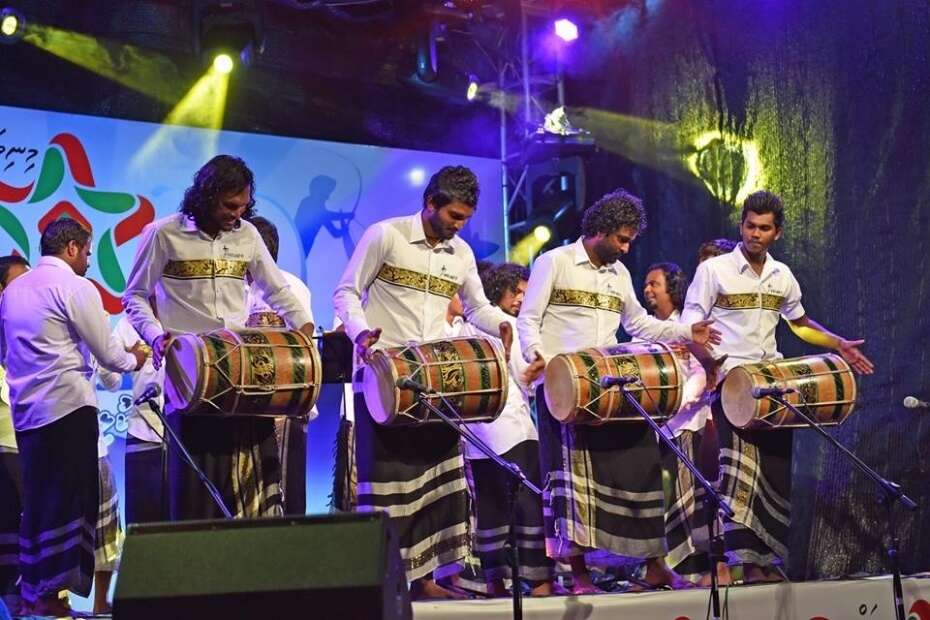 Oppikoppi Festival
Bosveld, South Africa
5-7 August
For more than 20 years, Oppikoppi (adapted from Afrikaans "op die koppie", meaning "on the hill") has invited music lovers to the red-dust savannah near Kruger National Park for a 3-day party, taking in a variety of genres from hip hop to soul, jazz, rock'n'roll and kwaito (South African house music combined with tribal beats). Pack a tent and a hardy demeanour to get through sweltering days and freezing nights, but expect the festival experience of a lifetime.
oppikoppi.co.za
Outside Lands
San Francisco, California, USA
5-7 August
Music, food and the visual arts take over the Golden Gate Park for 3 days of eating, drinking and making merry. Visitors can take in bold-name acts (like Radiohead, Lionel Richie and Lana Del Rey) chow down on quirky San Fran foodie creations (think BBQ oysters, friend chicken and waffles or porcini mushroom donuts), take in pop-up art installations and recharge in the Digital Detox Center, a tranquil, smartphone-free environment full of hammocks and typewriters – for composing messages the old-fashioned way.
sfoutsidelands.com
Edinburgh Festival Fringe
Edinburgh, Scotland
5-29 August
24 days. 40,000 performances. 2 million spectators. This is the world's largest festival of the arts, encompassing everything from ballet to improv comedy, opera to street performers, plays to musical concerts, from established artists to up-and-coming talents.
edfringe.com
Photo © Edinburgh Festival Fringe Society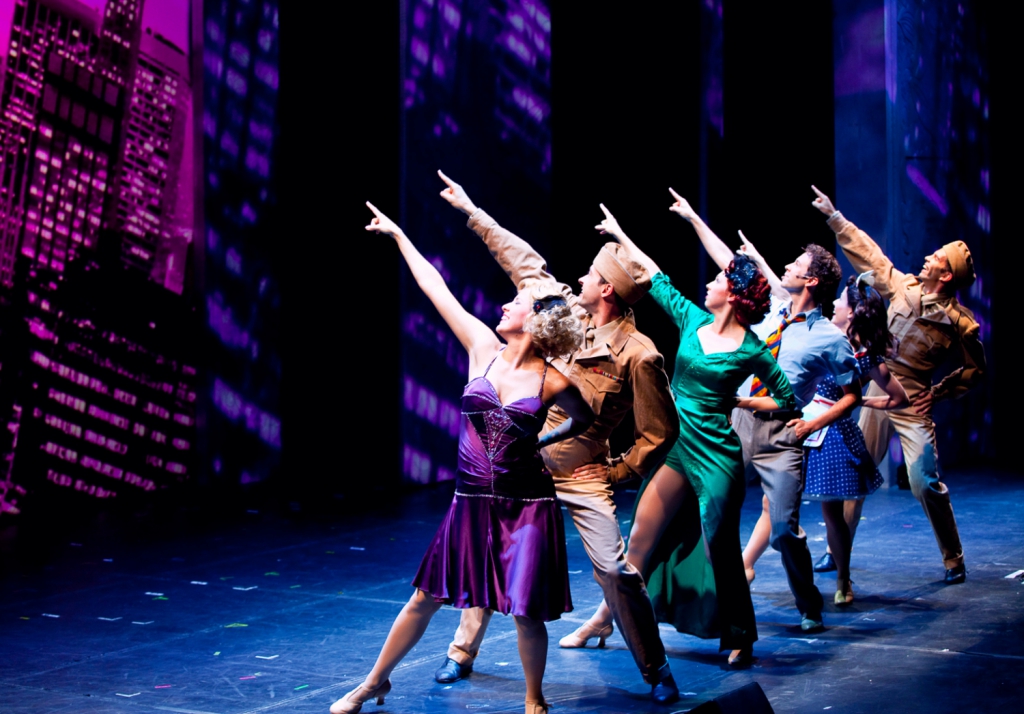 Esala Perahera
Kandy, Sri Lanka
8-18 August
In the mountain town of Kandy, one of Buddha's teeth – purportedly taken from his funeral pyre – resides in a temple by a lake. And once a year, it's taken out for an elaborate stroll. For 10 days, devotees hold processions that get progressively larger, until the last 5 days are a feverish mass of drums, dancers, fire-breathers and lavishly clad elephants making their way through the streets. Come early to get a front-row seat, get ready to be swept up in the energetic atmosphere.
daladamaligawa.org
Way Out West
Göteborg, Sweden
11-13 August
Part music, part film, part art – all eco-friendly – Way Out West has become one of Europe's most popular pop culture events. The music is dance-worthy, the cultural panel discussions intriguing, the art entrancing. But one of the coolest things about this festival is that it's one of the most sustainably minded in the world: all food is vegetarian, all plates and cutlery are biodegradable, and all festival merchandise is entirely organic.
wayoutwest.se
BoomTown Fair
Alresford, England
11-14 August
It's not often you'll be invited into an alternate reality, but BoomTown happens to be one of those times. Immersive theatre and eclectic music – from bluegrass to techno and everything in between – form the heart of this "city" that's split into 9 themed "districts", like the Latin Barrio Loco area, the jazz-imbued Mayfair Avenue, DSTRKT 5's throbbing with drum-n-bass beats, or the folksy Wild West with its gun-slinging role-play. Dress up, play a part, enjoy the playful histrionics – but whatever you do, don't just sit on the sidelines.
boomtownfair.co.uk
Dirty Dancing Festival
Lake Lure, North Carolina
19-20 August
Head to the scene of the famous cult chick flick and do some dirty dancing of your own. The festival kicks off with a lakeside screening of the iconic film, then gets underway with live bands, games, dance lessons, even a 'lake lift' competition. Running alongside the Lake Lure Olympiad, it's the perfect excuse for fans of sport and dance to take in the idyllic mountain scenery.
dirtydancingfestival.com
Seattle Street Food Festival
Seattle, Washington
20-21 August
Circle the wagons – the food wagons, that is. With more than 100 chefs bringing their food trucks, pop-up kitchens and nosh carts to the proverbial table, it's sure to be a finger-licking good time.
seattlestfoodfest.com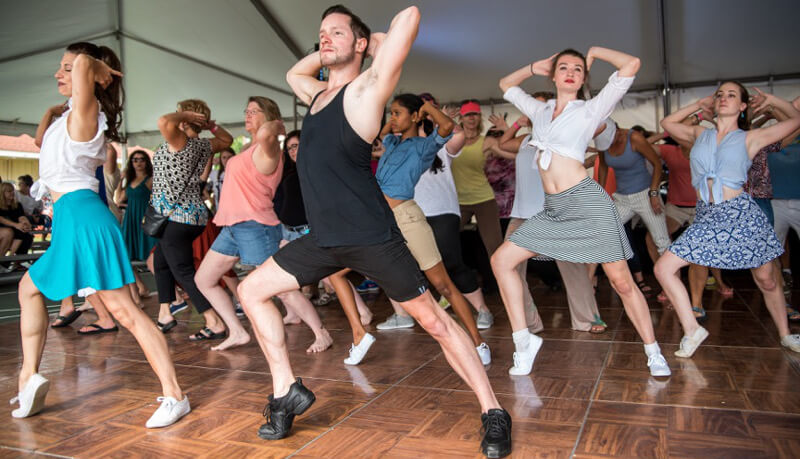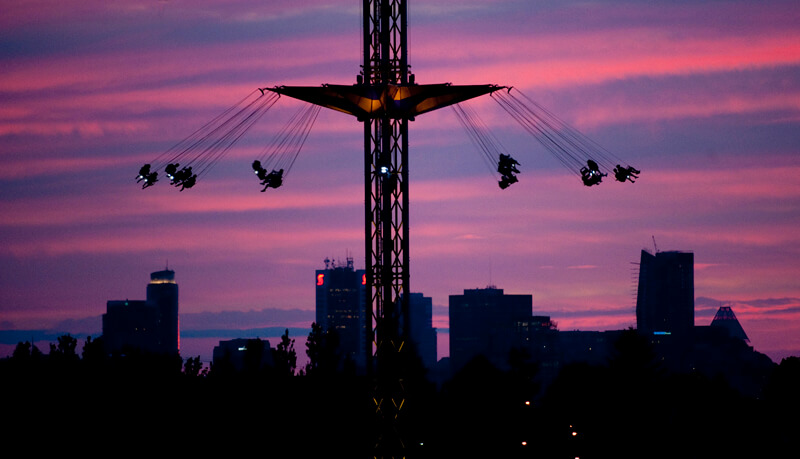 Pacific National Exhibition
Vancouver, Canada
20 August – 5 September
Incorporating and expanding upon Vancouver's Playland, the PNE is a carnival, amusement park and live open-air entertainment venue all rolled into one. Ride the rollercoasters, attend nightly concerts, check out the craft beer fest, take the kids to the discovery farm, and stuff your face with all kinds of delicious local eats – the PNE aims to please everyone.
pne.ca
Air Guitar World Championships
Oulu, Finland
24-26 August
World peace may sound like a lofty goal for an event in which fully grown adults play invisible guitars, but in the sage words of the event organisers: "wars end, climate change stops and all bad things disappear, if all the people in the world played the Air Guitar". Since you can't argue with that kind of logic, watch as epic air guitarists battle it out for the best in technical merit, "mimesmanship", stage presence and "airness".
airguitarworldchampionships.com
Photo © Juuso Haarala
Montreal World Film Festival
Montreal, Canada
25 August – 5 September
The global film scene descends on Montreal for a more competitive and internationally oriented counterpart to Toronto's famed event. Take in world premieres and documentaries from around the world, with a special focus on Chinese cinema in its own mini festival, in theatres around the city – and even under the stars.
ffm-montreal.org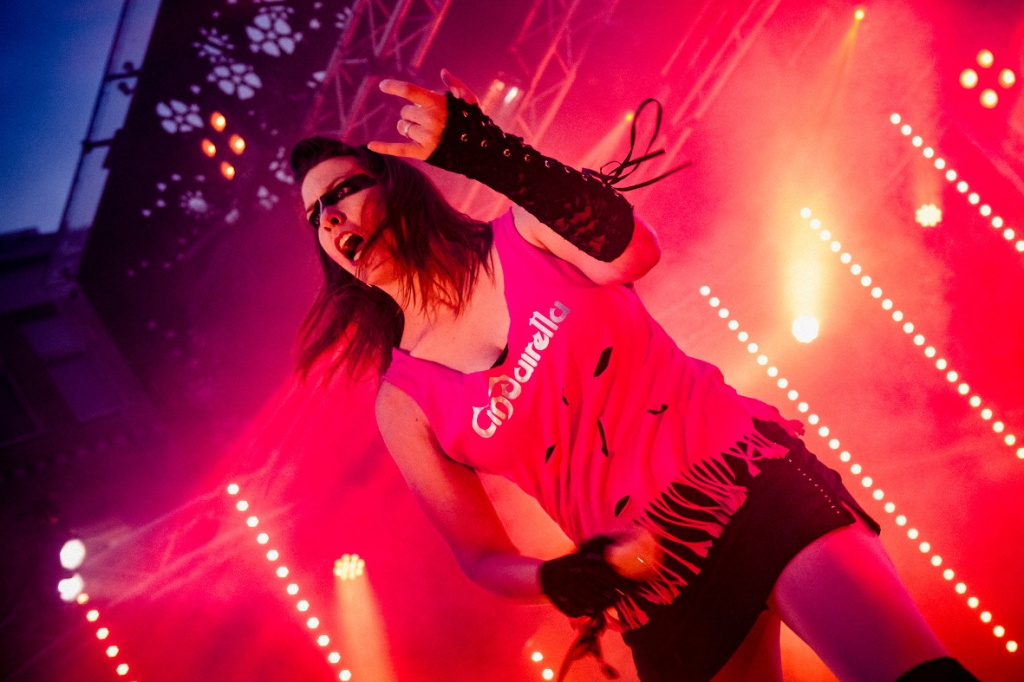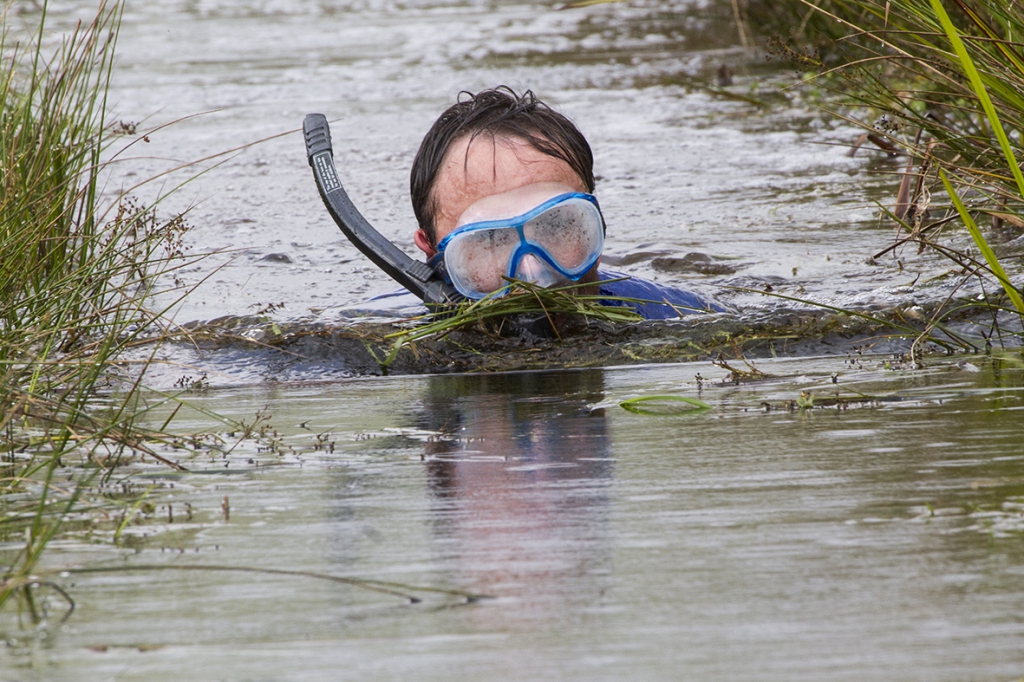 International Mariachi Festival
Guadalajara, Mexico
26 August – 4 September
Ay yay yay, Mariachi isn't that cheesy music they blast over the speakers at Mexican restaurants – it's a cultural icon. From humble roots as a way for farmers to pass the time after a hard day of work, Mariachi has gained an international following that converges each year on Guadalajara for concerts and street performances, photo exhibitions and galas, not to mention a grand parade. While you're there, consider a side trip to the town of Tequila for an authentic taste of Mexico's most drinkable export, both beloved and maligned in equal measure.
mariachi-jalisco.com.mx
World Bog Snorkelling Championships
Llanwrtyd Wells, Wales
28 August
If you thought snorkelling in a murky bog is an exercise in absurdity, you'd be right – but you wouldn't be welcome at the World Bog Snorkelling Championships. The concept is simple enough: don a snorkel, goggles, fins and the outfit of your choice, then race through a 60-yard bog trench to win the dubiously honourable title of champion. This is one event in which the spectators are the real winners. green-events.co.uk
For the northern hemisphere, at least, there are a dizzying array of events and festivals to consider, are you ready for summer?