';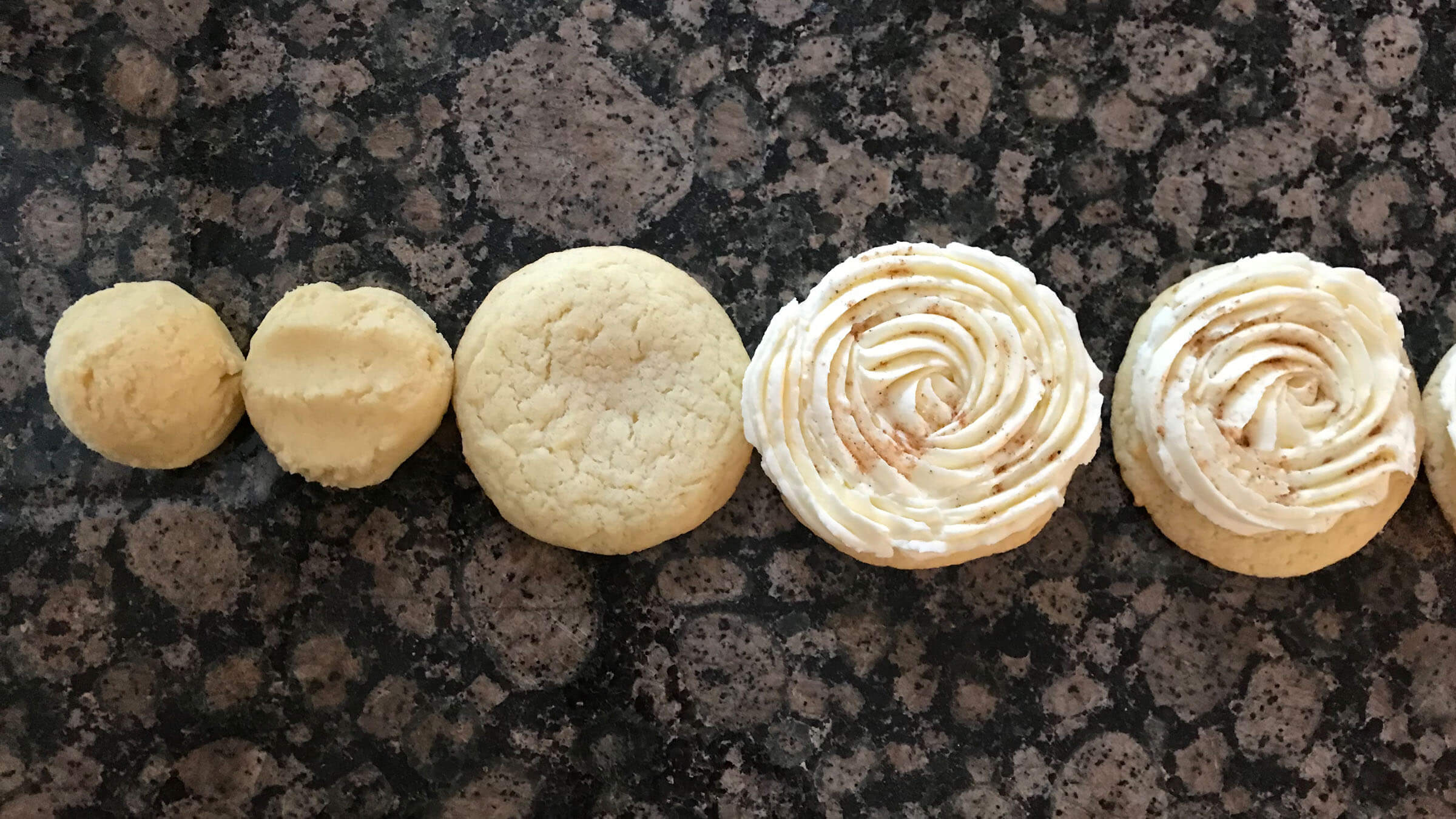 Lanette Miles' Festive Eggnog Cookies
Yield: 2 dozen cookies
Ingredients:
For The Cookies
2 3/4 cups (225g) all-purpose flour
1 teaspoon nutmeg
1 teaspoons baking soda
2 teaspoons cream of tartar
3/4 teaspoons salt
1 cup (225g) butter
1 1/2 cups (300g) granulated white sugar
3 tablespoons eggnog
1 tablespoon bourbon
2 eggs
For The Eggnog Buttercream
1 pound (450g) powdered sugar, sifted
1 1/4 cups (285g) soft unsalted butter
1/4 cup eggnog
1 tablespoon bourbon
Method:
1. Pre-heat oven to 400°F (200°C). In a bowl, whisk together the dry cookie ingredients. In a mixer fitted with a paddle attachment, cream together butter and sugar until light and fluffy.
2. In another bowl, whisk together the eggnog, bourbon and eggs. Add the dry and wet ingredients to the creamed butter and sugar, alternating between wet and dry. Stir until combined.
3. Use a small cookie scoop to scoop the dough onto a parchment-lined sheet pan. Bake 10-12 minutes and let cool completely.
4. Next, in a mixer with the paddle attachment, make the frosting: mix the butter with the powdered sugar, eggnog and bourbon. In a frosting bag fitted with your favourite tip, frost cookies with buttercream. Sprinkle with fresh nutmeg.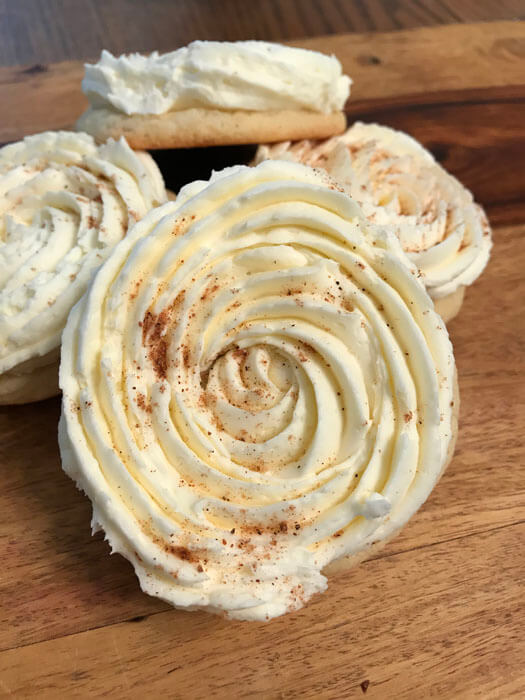 Taken with permission from 12 Cookies of Christmas by Lanette Miles.
Lanette Miles is a wife, mom, aunt and sister first, then a chef. The professional kind. She values recipes that actually work, and guarantees that hers will. In 12 Cookies Of Christmas, she shares her tried-and-tested Christmas cookie recipes with well-detailed directions, as well as some new easy ways to decorate cookies, ideas to create gift baskets and fun bits of cookie history.