';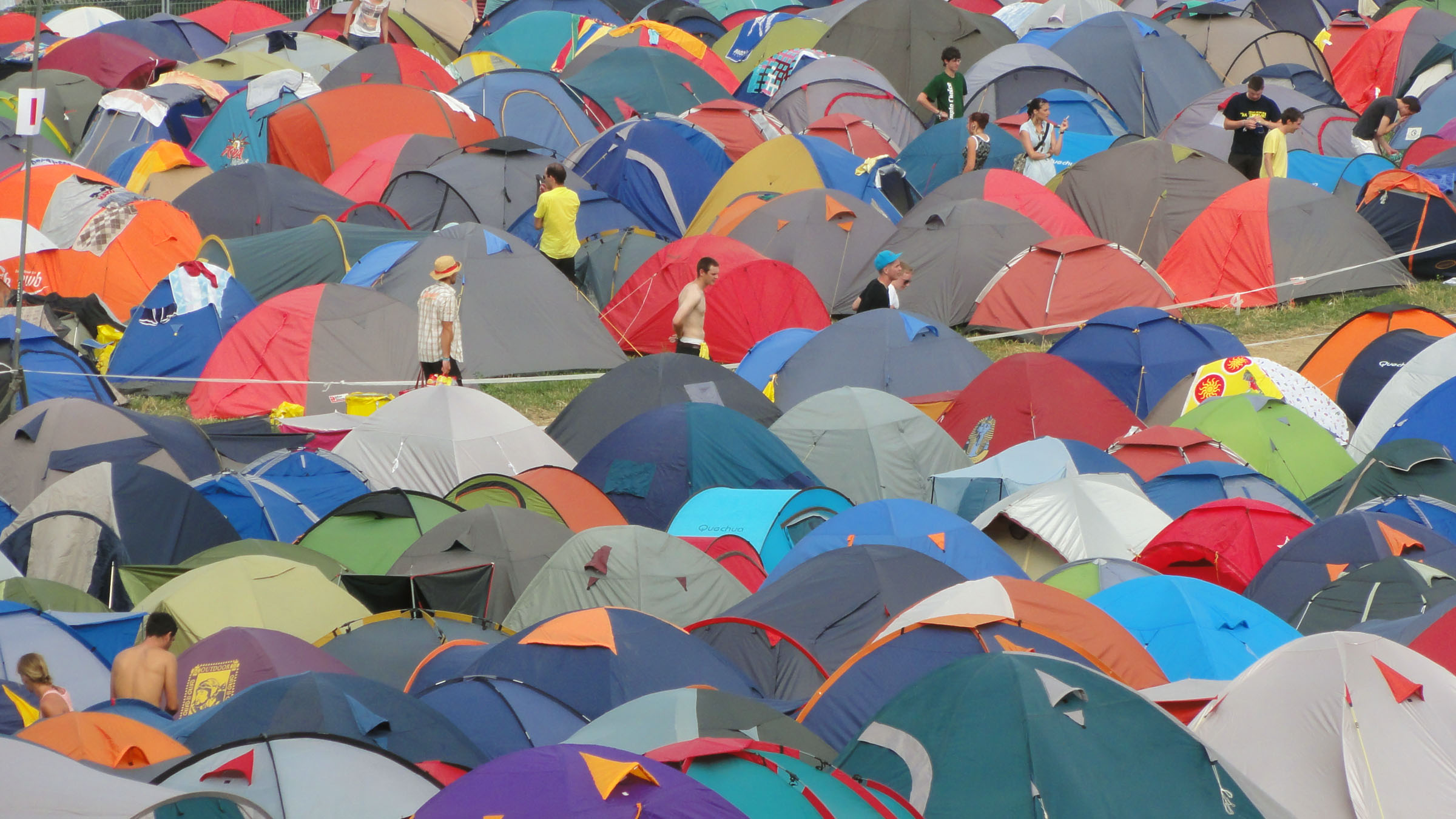 ;
Ah, festival season… when rock 'n' roll escapes dingy clubs, stuffy concert halls and cramped rehearsal spaces, to roam free on gigantic stages, waft across green hills and expose the collective limbs of its bands and fans to the sun.
We're already sorting our camping gear in eager anticipation. After all, it's not a proper summer music festival unless you're camping – pitching a tent, going back to basics and braving the elements are part and parcel of the ultimate festival experience. If you're a camping newbie, just follow our simple guide and become a happy camper in 5 easy steps.
Get The Right Tent
There is no perfect festival tent, but there is a tent that is perfect for you. If you're lazy, go for a pop-up tent, although a standard dome tent isn't hard to put up and usually a lot cheaper. If you're determined to call the most stylish tent of all home, choose from a range of original (customisable) options at Field Candy. They'll stand out in a sea of boring, monochrome domes. fieldcandy.com [Photos: fieldcandy.com]
[vc_html_gallery interval="5″ images="25001,25005,25009,24997″]
If you aren't quite ready to leave the comforts of civilisation behind, recharge in a solar-powered Bang Bang Tent (featuring solar panels and USB charging stations and also pretty easy on the eye). notonthehighstreet.com
Ideally, two people share a three-man tent; you'll need the extra space for all your stuff. That's one person to keep you company, make you feel safe and keep you warm at night – and ONLY one person to keep you awake by snoring, tossing and turning. Pitch your tent at least once at home before you set off, to make sure you have all the bits and don't need to figure out what part belongs where once you arrive. Maybe even spend a night in it in the back garden, to see how you like it.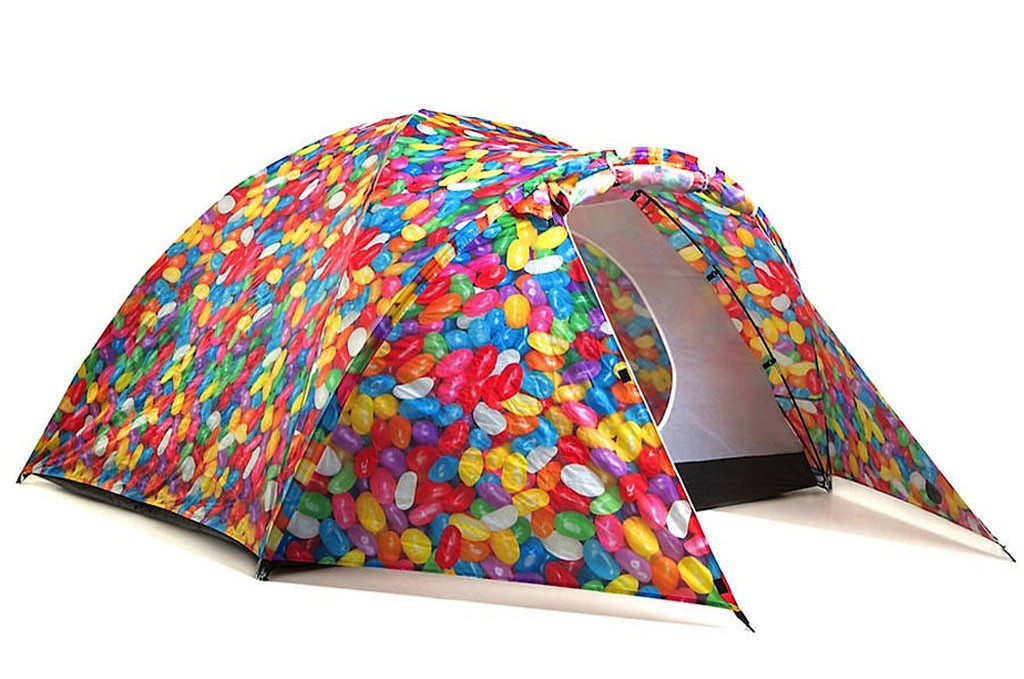 Get Comfy
Don't cut corners when it comes to your camping bedding – a self-inflating camping mat is comfortable, light and prevents the cold and damp from rising. A good sleeping bag is lightweight and warm, but check the weather to make sure you buy the right thickness.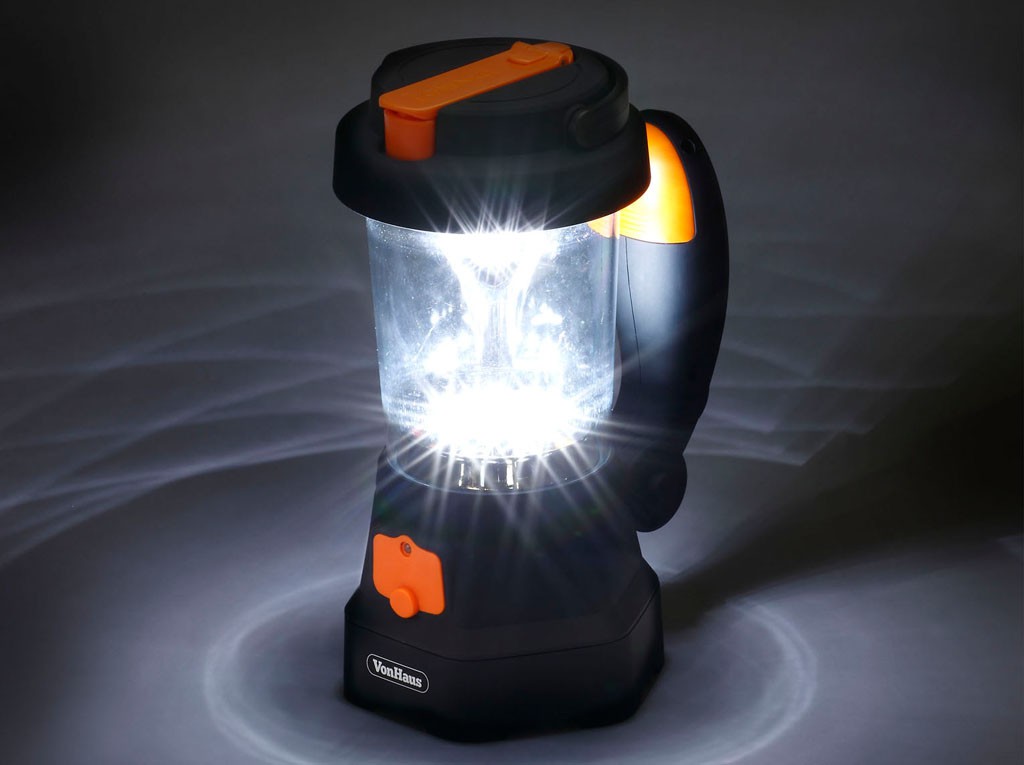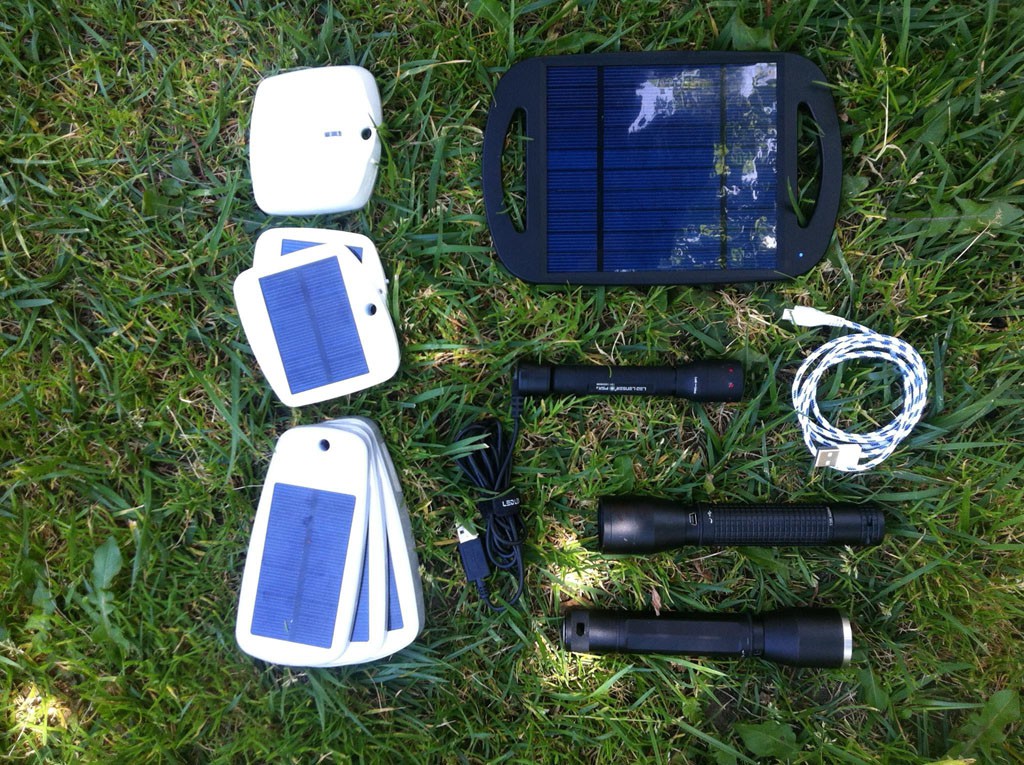 Bring These Essentials
A light source – torch, lantern or even fairy lights – to guide you to your tent and help you find your way around inside. Even with readily available smartphone torches, it's worth doubling up. Solar or wind-up models are ideal (some of them even include a USB port to charge your phone). amazon.co.uk
If your tent or camping lantern won't charge your phone for you, make sure you have a solar charger for your phone and any other USB-powered devices. solio.com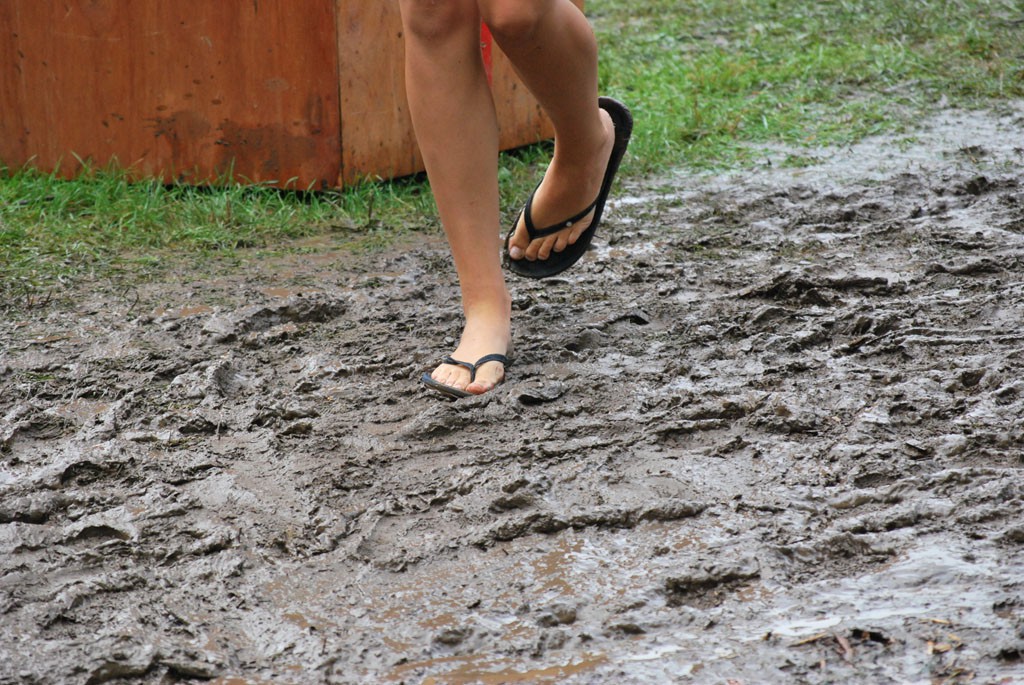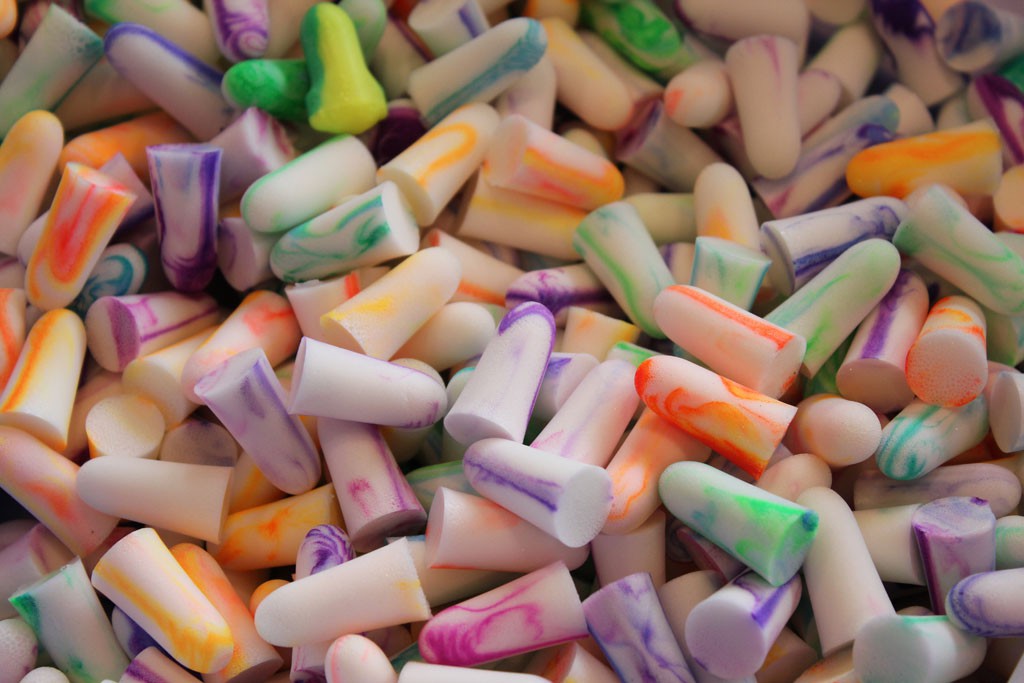 Also don't forget:
– Gaffer tape, because it fixes everything, including leaky tents, broken handbag straps and defective wellies.
– Earplugs and a sleeping mask, because your neighbours will either be up later or rise earlier than you, and the sun doesn't care that you were still lighting up the dance floor of the party tent at 5am.
– Water (and plenty of it) unless the festival site provides potable water.
– Flip flops, even if it's not open-toe weather. You'll need them for the communal showers.
– Disinfectant wipes, wet wipes and hand sanitiser. Not very rock 'n' roll, but a minimum of cleanliness won't destroy your street cred.
– Toilet paper. Even if it miraculously doesn't run out, you'll find other uses for it, at the very latest when you're cleaning your tent on the last day.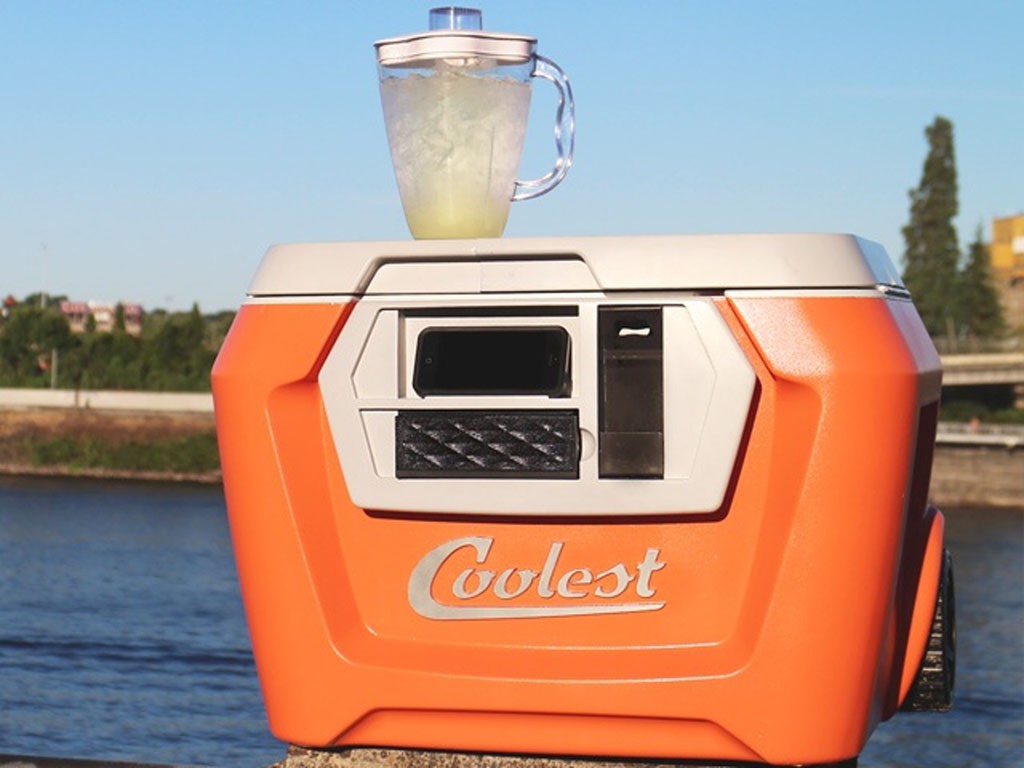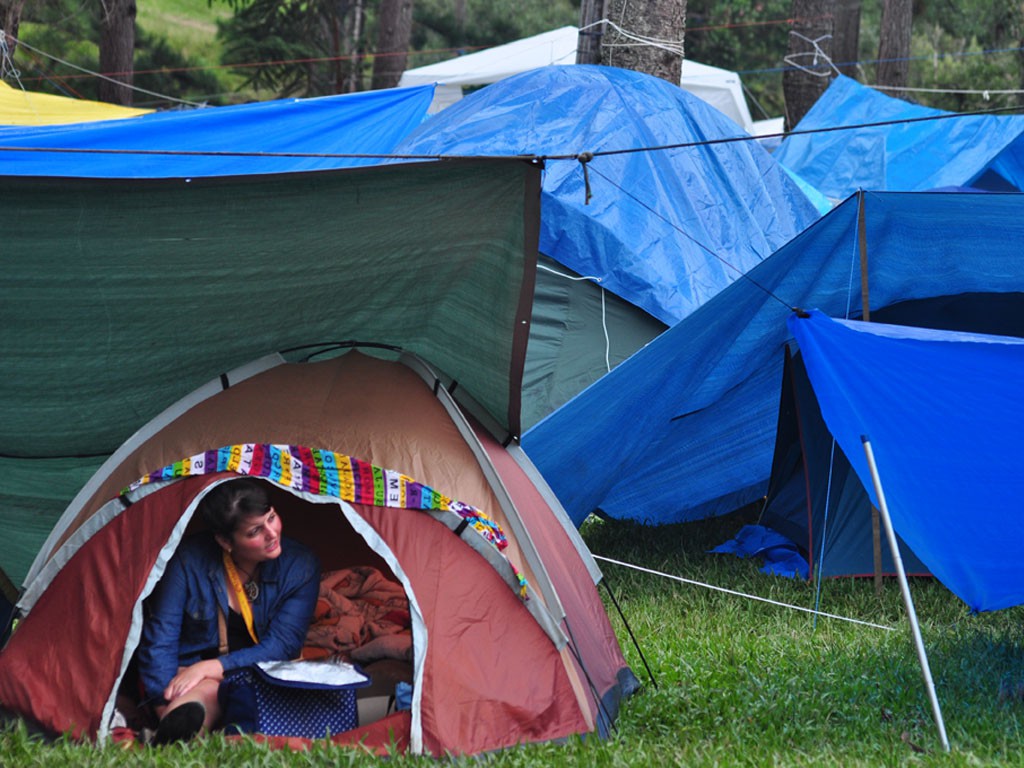 Trust The Caterers
Sure, bringing your own food and drinks can save lots of money, but all that lugging and storing of supplies is a hassle. Plus, your beer will never be as cold as you would like it to be, and cooking eats into your band-seeing time. Luckily the days when money spent on festival food was wasted on tasteless stir fries and bland burgers are long gone. Today's caterers have upped their game, and you're as likely to sample excellent street food on a field in the middle of nowhere as you would at a hip food truck in Brooklyn. If you do bring a cooler, bring the Coolest. coolest.com
Choose Your Spot Wisely
Like any real estate decision, festival camping is all about location, location, location… Find the perfect spot (close, but not too close to the stages, toilets and food stalls) and either mark it or memorise the location according to other landmarks.