';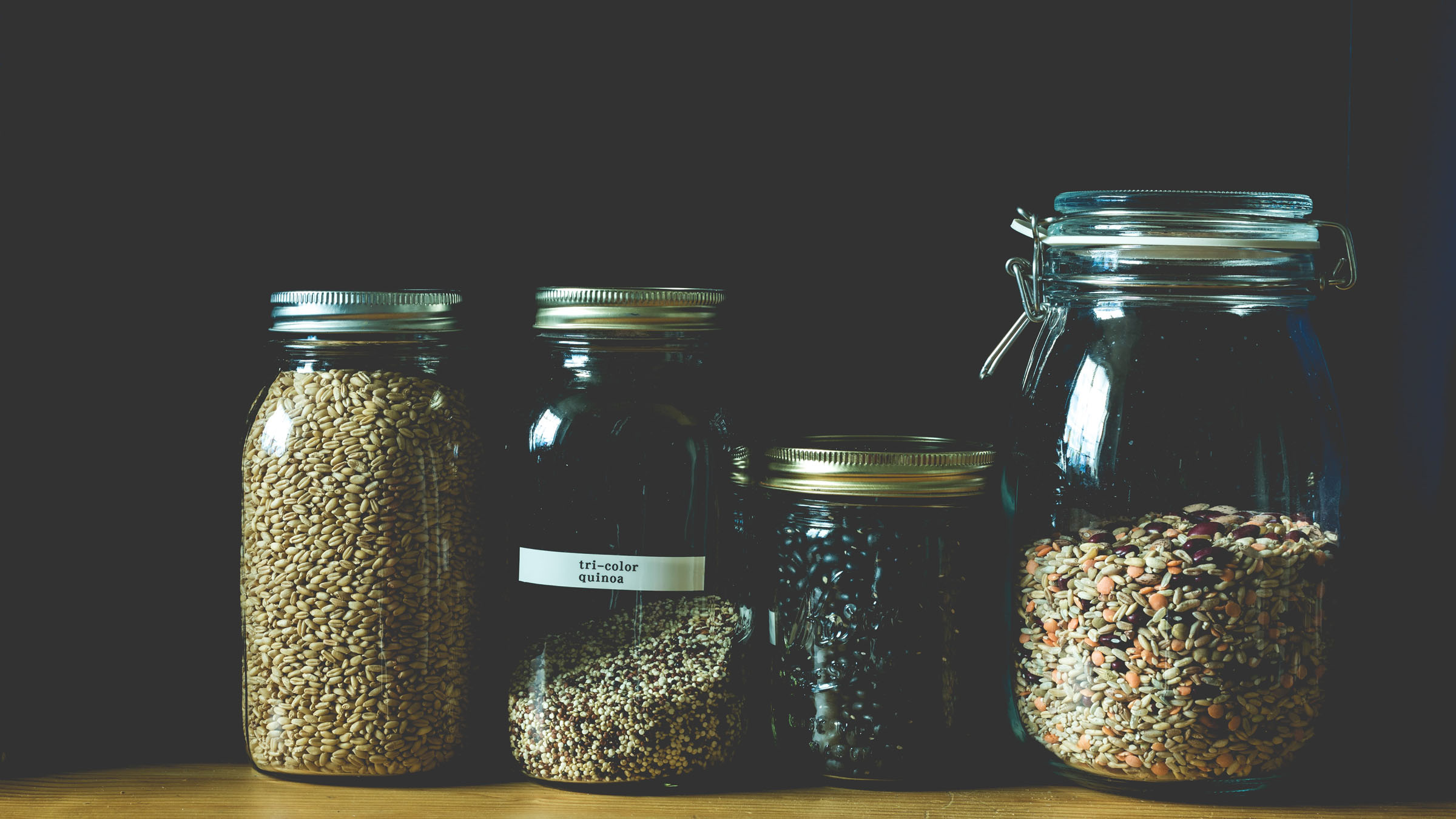 With limitations on leaving the house to shop, disrupted food delivery chains, and even the odd shortage here and there, pantry cooking is truly having a moment.
It's perfectly possible to whip up impressive meals and maintain a balanced diet using only pantry staples. However, it requires flexibility and a slightly different skill set than you may be used to, so we asked some experts for their tips on cooking well using only what you can get your hands on.
Pantry Cooking On A Budget
While the lockdown has everyone confined to their houses, it has brought Jack Monroe into living rooms across the UK. The self-trained cook and food activist began to trend on Twitter with #JackMonroesLockdownLarder, advising housebound Britons on how to use random ingredients found in their kitchens, before moving on to a BBC cooking show (filmed in their home) in the span of two weeks.
Jack's area of expertise, cooking on a bootstrap, is suddenly relevant to everyone, so the "tin can cook" is sharing menu ideas that can be made with limited resources. A wealth of recipes from Jack's books can also be found online. For a lockdown treat, we recommend pancakes – this selection of recipes accounts for shortages, so you can make them with whatever is on hand.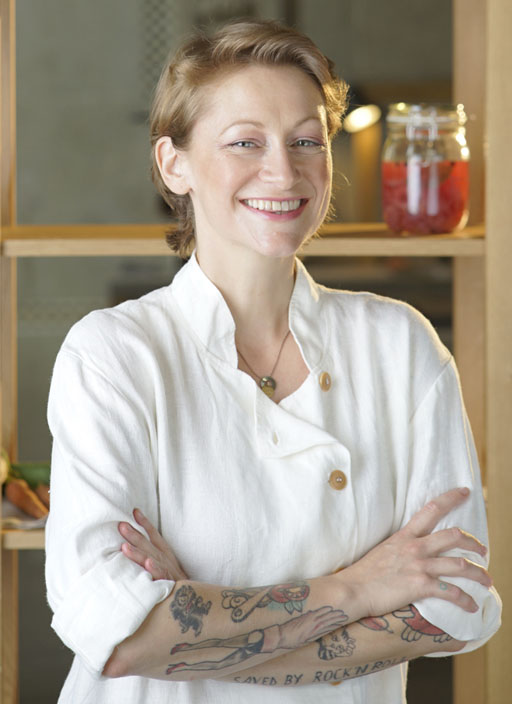 [Photo left: Lars Walther, from Zero Waste Küche, ZS Verlag. Photo right: Annabelle Sievert]
Zero-Waste Pantry Cooking 
Under normal circumstances, zero-waste cooking is based on an ethical choice to treat food as the valuable resource it is, despite the abundance of produce available. During the lockdown, a zero-waste mentality has become essential.
Chef and food writer Sophia Hoffmann shares some tips on using one of the pandemic's star ingredients: "Some people bought too much bread at the start of the lockdown, others are producing sourdough fails," she says. "To prevent baked goods from going off, store them properly or even freeze some slices for later. If it's already too late for that, stale bread is still a versatile kitchen staple. It can be turned into everything from crunchy croutons and delicious French toast, to breadcrumbs that can be used in many different recipes." Read more tips on bread storage, use of leftovers and a recipe for breadcrumb quiche here.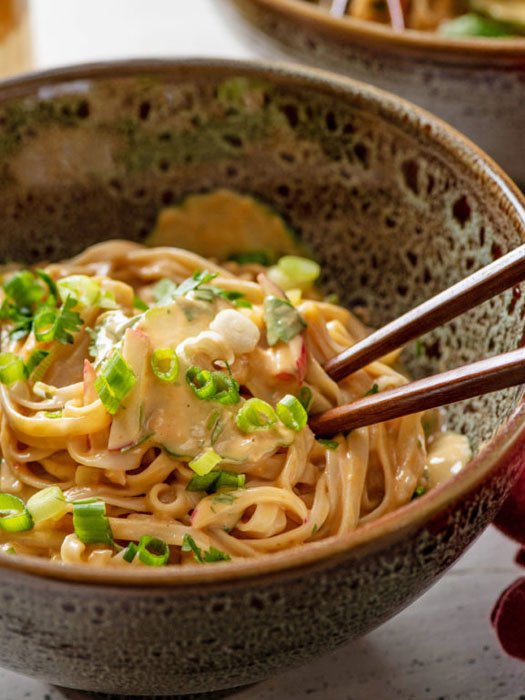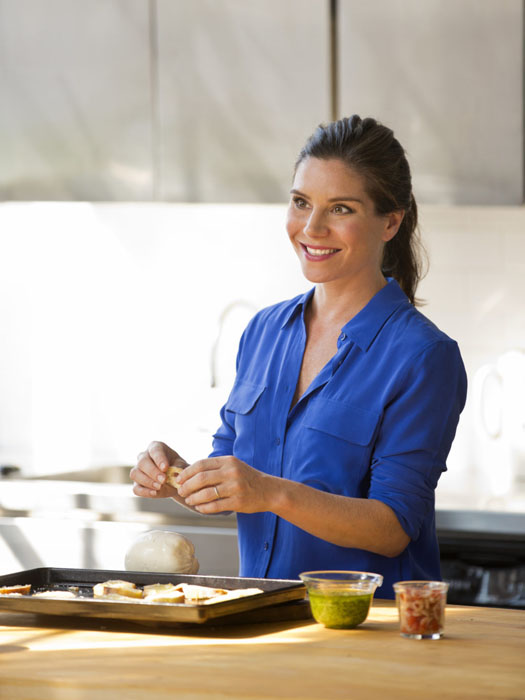 [Photos: Cheyenne Cohen]
Pantry Cooking For – And With – Kids
Trying to keep the kids schooled, entertained and fed – all without leaving the house – is the triple challenge parents all over the world are currently facing. Cook and writer Katie Workman started a food blog when her kids were small, so a lot of the recipes found there and in her books The Mom 100 Cookbook and Dinner Solved! cater to the palates of little ones.
For parents who don't just want to put dinner on the table, but get the youngsters involved in preparing it, she recommends Noodles with Peanut Sauce: "Peanut butter (barring any peanut allergies) is a perennial kid-favourite," she notes. "And as we plan our meals during this homebound time, it's great to find alternative sources of protein other than meat. Peanut butter is inexpensive, it's shelf-stable for a long time, even after opening, and it can be used in lots of ways, from baking to sauces. Instead of another peanut butter and jelly sandwich, try these easy 20-minute peanut noodles for a soothing and satisfying dinner. The kids can jump in to help – as we look for the bright spots during this time, teaching our kids some simple cooking skills is definitely one of them. My kids have cooked more in the past 3 weeks than in their collective lives beforehand!" The recipe comes with suggested variations, depending on the availability of ingredients.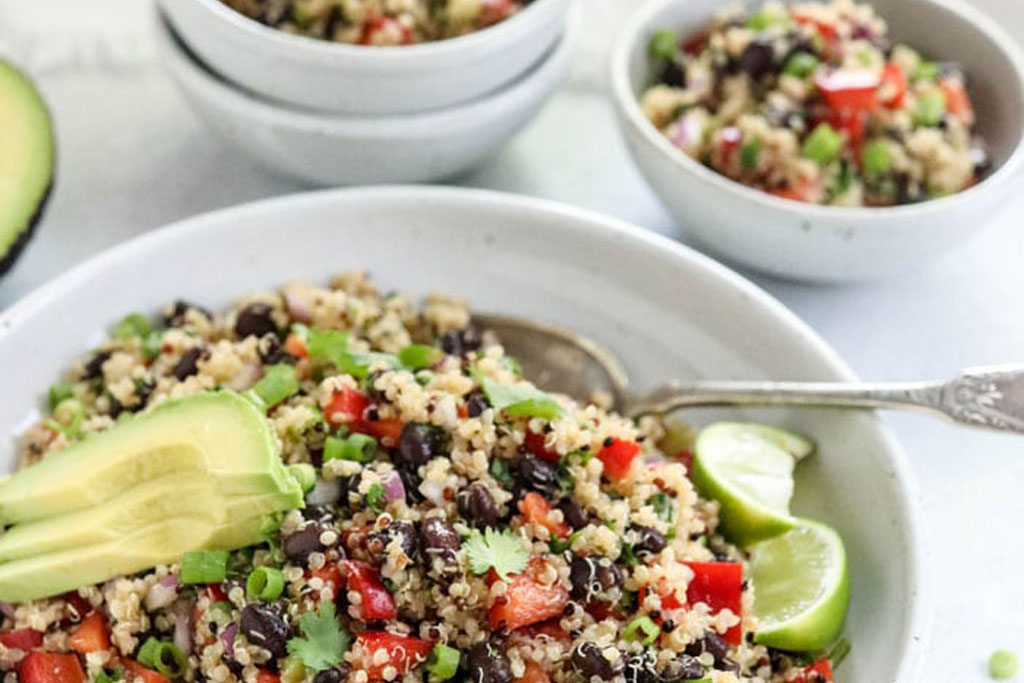 Healthy Pantry Cooking
If you're worried about what pantry cooking will do to your waistline or health, certified nutritionist consultant Megan Gilmore has you covered. Her Detoxinista blog is dedicated to clean eating, which often means lots of fresh fruit, veg and special health foods.
To provide inspiration for health-conscious quarantinees, Megan has put together a list of 36 easy recipes using pantry staples. Many of these recipes feature grains, nuts and legumes, which provide an easy, shelf-stable and nutritious protein base for wholesome, healthy lockdown dishes. Megan's recommendation: "The Quinoa & Black Bean Salad is one of my favourites, because you can make it in advance and have an easy lunch waiting for you in the fridge. If you don't have quinoa on hand, you can also use brown rice or millet as an easy swap."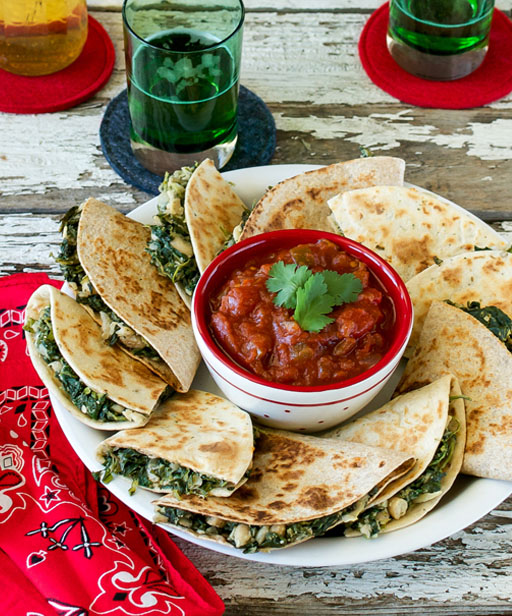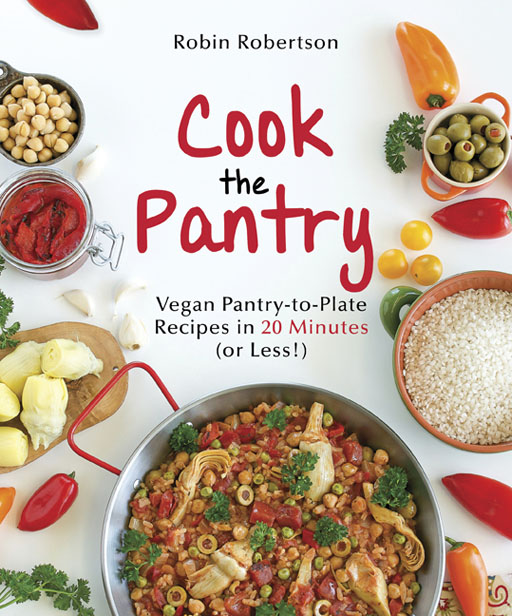 Lockdown, But Make It Feel Like A Party 
Robin Robertson acquired all the necessary quarantine cooking skills over the course of many years living in the path of hurricanes. She has even, quite literally, written the book on cooking during lockdown. Cook the Pantry and Vegan Unplugged: A Pantry Cuisine Cookbook and Survival Guide (both sold out, but you can buy the Kindle versions) are excellent guides to preparing for and cooking during natural disasters.
According to Robin, "The same kind of preparedness is helpful during these strange days of self-isolation. Pantry cooking is about extending your resources as far as possible, so you can always have the ingredients on hand to make a satisfying meal. It is easy to make simple and speedy meals relying mostly on a well-stocked pantry and freezer along with carefully chosen fresh ingredients." She is currently sharing recipes featuring pantry staples on her blog, including her recently renamed Quarantine Quesadillas.
#staysafe #stayathome #selfisolation #selfisolationactivities #quarantine #lockdown #homesanctuary