';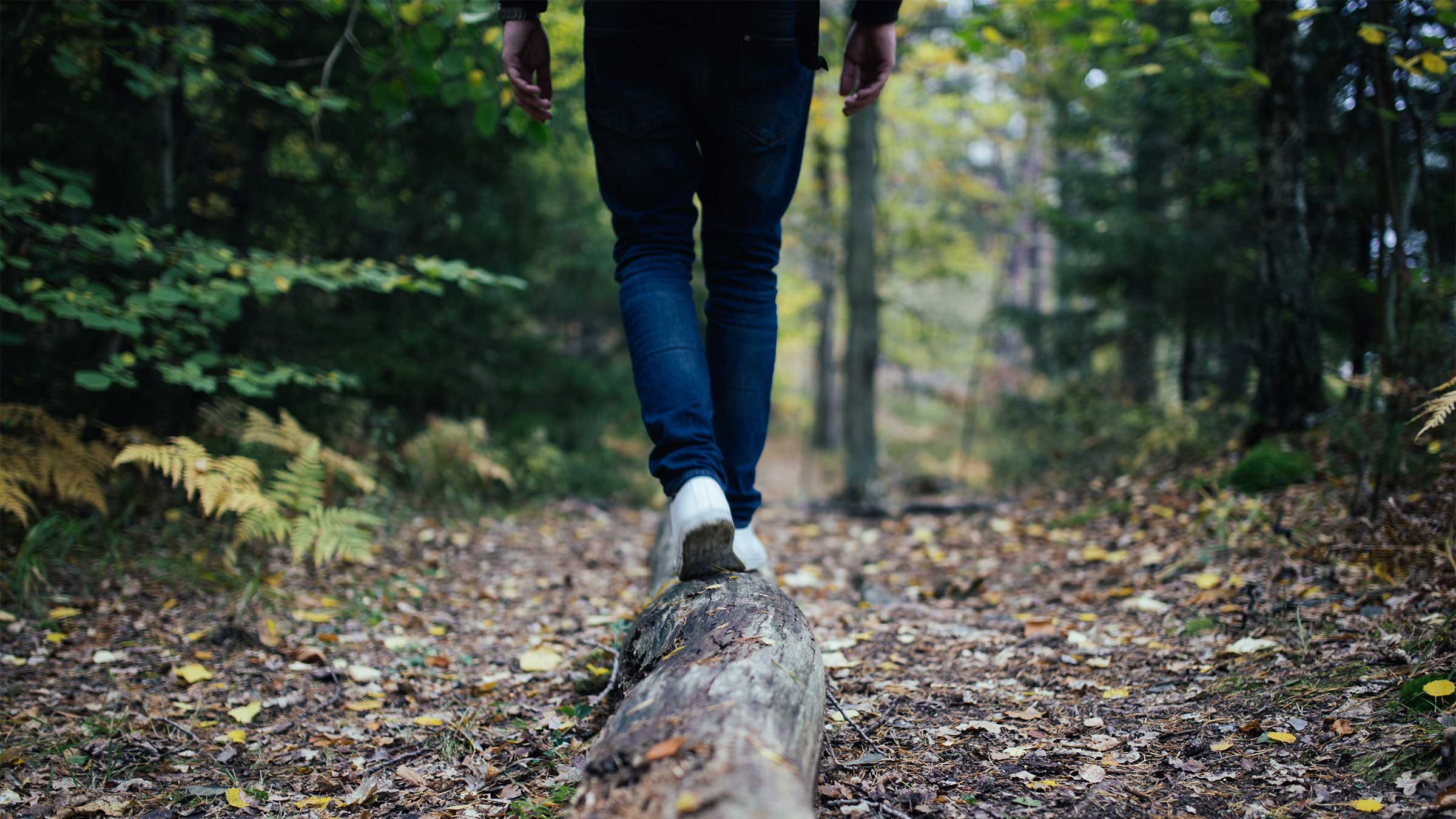 Maintaining a healthy work-life balance can be a key element in ensuring a decent – or even high – quality of life. And in turn, the number of hours you work goes some way to predicting whether you have a good work-life balance. According to research by the OECD, this seems like bad news for overworked employees in Greece, South Korea and the US, but better news for the likes of the Netherlands, Sweden and Germany. However as these examples below highlight, with a bit of imagination and positive company ethics, employers can go some way toward making us all much more productive and positive – at work and at home.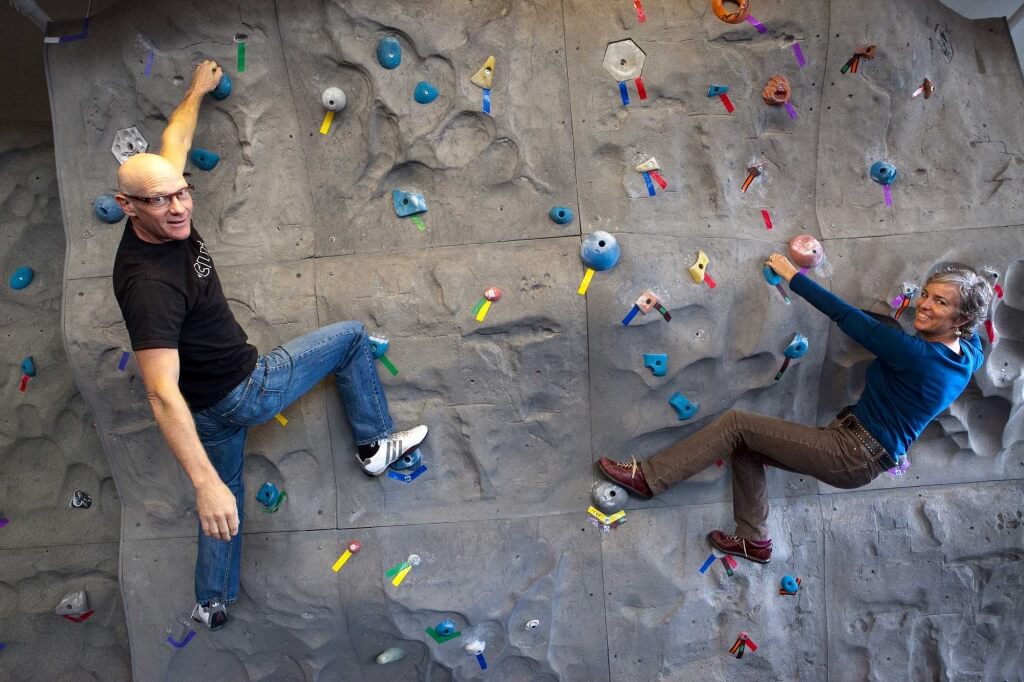 Climbing To The Top
In a working week that might include countless emails to be read, analysed and replied to, phone calls galore and interminable business meetings, stress levels invariably soar. The team at Clif Bar, a US organic snack bar company, hit upon the fantastic notion of installing a climbing wall at their headquarters to provide a place for employees to take a break – and a climb. As well as great fun, it provides the body and mind with a different focus, with the aim to be refreshed again to take on the rigours of the working week.
Paid To Exercise
In addition to its focus on protecting the environment (it is, after all, an organic food manufacturer), Clif Bar places special emphasis on the fitness and well-being of its employees – so rather than leave it entirely to a climbing wall to aid its staff in finding a good work-life balance, the company and its headquarters also houses a fitness club in the shape of a 230sqm gym with 4 personal trainers, a yoga club and even dance studios. In fact, the company declares that "working out is encouraged at Clif Bar and an employee benefit. Employees can work out 30 minutes a day on company time – or, said another way, we're paid to work out 2.5 hours a week."
A Company Concierge
If you thought a concierge service is something only to be found in the best hotels or clubs, then think again. Ranging from booking holidays, getting laundry done, calling up a plumber for a leaky tap at home, hiring a car or reserving a meal at your favourite restaurant, some firms have set up concierge services for their office staff. Admittedly, the service is usually aimed at an executive level, but forward-thinking bosses see it as a way to help smooth organisational issues at home and at work. The result is that when you get home after a day at the office or a business trip, you can relax in the knowledge that some of the necessary but tiresome routine burdens of life have been taken care of.
Desks On The Rise
If the company's concept of "desks that disappear" are anything to go by, Heldergroen appears to be an innovative, forward-thinking firm. A communications company based in Amsterdam, Heldergroen has desks that can be raised up in the evening, described in a fabulously idiosyncratic way: "Sometimes it works quite well, a desk. But hey, a desk is just a part of life. Not the other way around. Don't forget to play. To go outside. To breathe. And wonder." Once the desks have gone, the space can be used for yoga, cooking courses, or whatever employees prefer.
Shh! Quiet Rooms
Whether work-based initiatives actually aid the development of a healthy work-life balance in any fundamental way is disputed by experts. Some research suggests that the best idea of all is to create a working culture where employees are encouraged to go home, switch off their work mobiles or tablets – and clear the office from their minds. In our hyper-connected society, this can seem a pipe dream; however, a compromise suggestion gaining some support from the business world is the concept of creating so-called "quiet rooms": often light-filled drop-in spaces where employees can find peace and quiet during the workday. After a period of contemplation – or immersion in a book, perhaps – it's back to the hustle and bustle of the office.
Adventure On Company Time
Most of us are all thankful for our annual paid holiday leave, whether it's just a miserly 2 or 3 weeks in some parts of the world, or 5 or 6 in other, more enlightened places. For some companies, however, the usual holidays are not enough – in fact, they value time away from the office so much that they will even pay for staff holidays. A few years ago, Parallax, a brand strategy and design firm, decided to give employees USD 1,500 to explore a destination – the aim being to not only give them time away from the office environment, but also to get inspired for when they return.
Lending A Helping Hand
One of the more thoughtful, if also at the same time unusual, benefits offered by a company is that initiated by US firm Honeybaked. The company's The Heart Fund comes to the aid of employees who have been hit by a natural disaster. This "employer-sponsored fund", therefore, while not directly addressing work-life balance issues, provides peace of mind that they will receive assistance if their homes are affected by extreme weather or fire, for example.
A Service Sabbatical
Similar to the aforementioned company-funded holidays, if designed correctly, paid sabbaticals can immensely enhance employees' work-life balance. Though not quite free to simply take time away to idle in the garden or slump on the sofa in front of the TV, many firms encourage employees to volunteer – the aim is to leave the office environment and experience something entirely different. Adobe, for example, has a scheme which has seen employees volunteer in a Guatemalan orphanage and teach maths in Tanzania.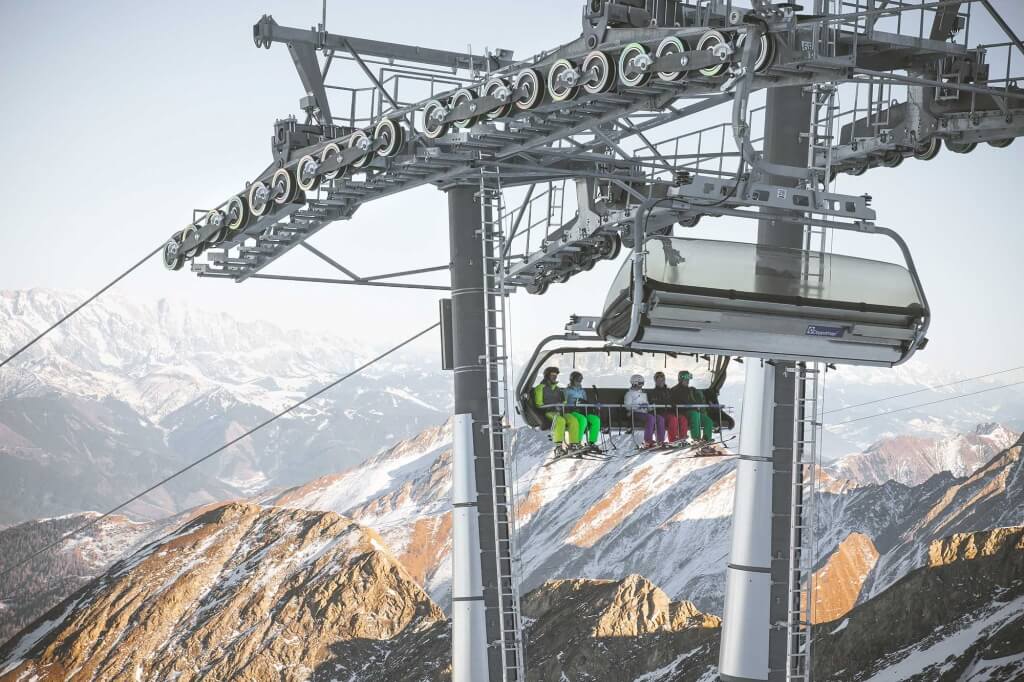 Above And Beyond
Adobe is also an example of the burgeoning idea to provide staff with health and wellness incentives that go beyond the usual. Decades ago, employee wellness might have meant subsidising a gym membership, but Adobe and other firms' wellness offerings take it a step further by covering, for example, lift passes for snowboard enthusiasts or lessons to improve snow-sport skills.
Unlimited Paid Time Off
There can surely be few better ways to get employees excited than to offer them unlimited time off. Or is there? Unsurprisingly, scratch beneath the surface and you'll glimpse a far more complex offering. Telstra, Netflix and LinkedIn all implemented "unlimited annual leave" proposals in order to incentivise their workforce. The elephant in the room, however, revolves around employees in the same company not getting offered the same deal. Then there's the issue of what to do about people who already do not take their full allocation of paid leave? Aimed at the right workers in the right company and in the right manner, however, providing unlimited time off seems to be a way of providing the flexibility that some employees positively thrive on. Some research suggests that when they return to work after time off, employees are engaged, incentivised and stimulated – ultimately benefiting the employee and the company.
Article by Paul Wheatley