';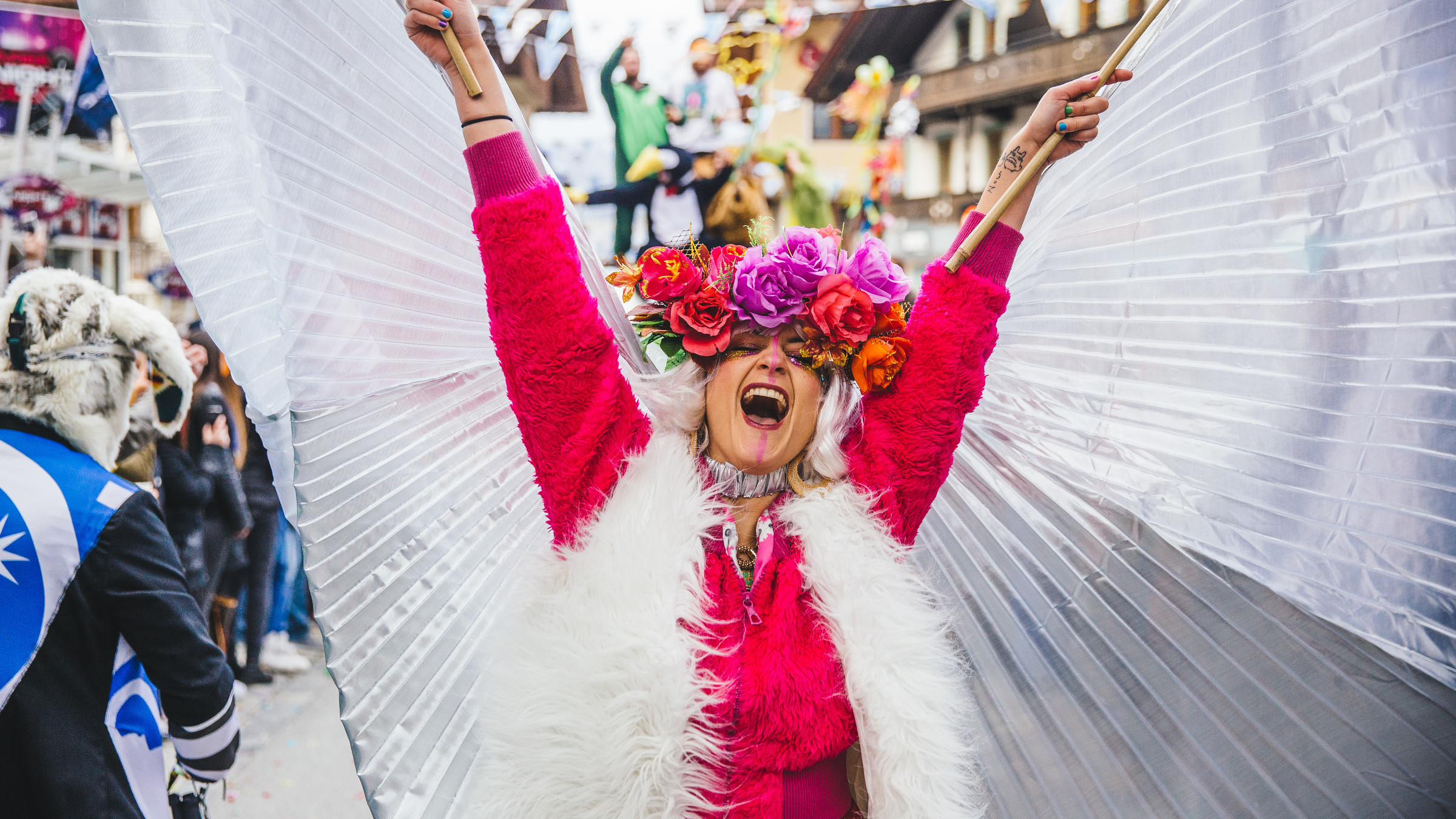 ;
From Coachella to Lucidity, Vive Latino and jazz celebrations on St. Lucia and in the Big Easy, April kicks off the music festival season. We've got the low-down on the month's top music events, plus other festivities across the globe you won't want to miss.
Melbourne International Comedy Festival
Melbourne, Australia
Until 17 April
Now in its 30th run, Melbourne's chuckle fest – the 3rd largest in the world, next to Edinburgh and Montreal – encompasses street performances, theatre, cabaret, and the visual arts alongside stand-up mainstays. In fact, more than 550 events, both ticketed and free, offer something for every sense of humour. Can't make it to Melbourne this year? Sydney hosts its own funny festival from 18 April to 15 May.
comedyfestival.com.au, sydneycomedyfest.com.au
Paris Marathon
Paris, France
3 April
Lace up those running shoes, it's time to pound the pavement in one of the world's most beautiful cities. Runners will take in the most iconic Parisian sites – from the Champs-Élysées to the Louvre, Place de la Concorde, the Seine and the Eiffel tower – while testing their endurance along with 37,000 fellow athletes and even more spectators.
schneiderelectricparismarathon.com
[Photo: Jonathan Petit/Flickr]
Snowbombing
Mayrhofen, Austria
4-9 April
A snow sports event, a music festival or an excuse to cosy up at an Austrian spa? Yes, yes and yes. Spend the days carving up 500 kilometres of world-class slopes and terrain park, then dance the night away to headlining DJs (think: Fatboy Slim, Bastille) at open-air concerts or in the Arctic Disco – perhaps your only chance to say you partied in an igloo. When you need a break, retreat to the serenity of a sauna session at one of Mayrhofen's celebrated spas.
snowbombing.com
[Photo: Andrew Whitton]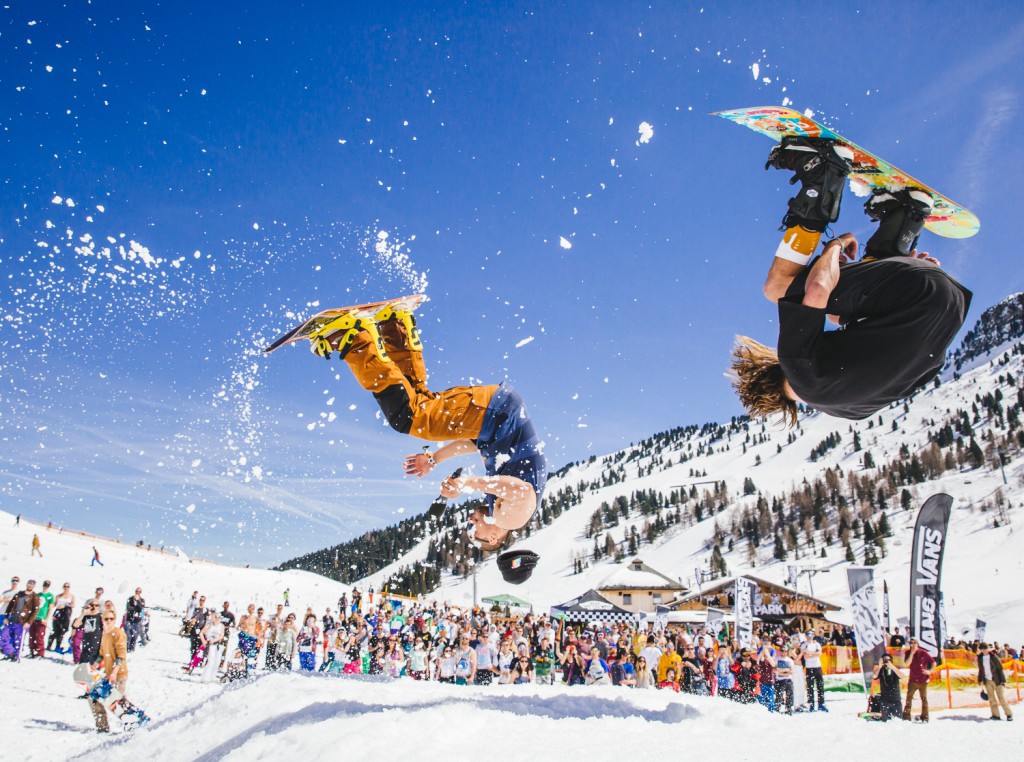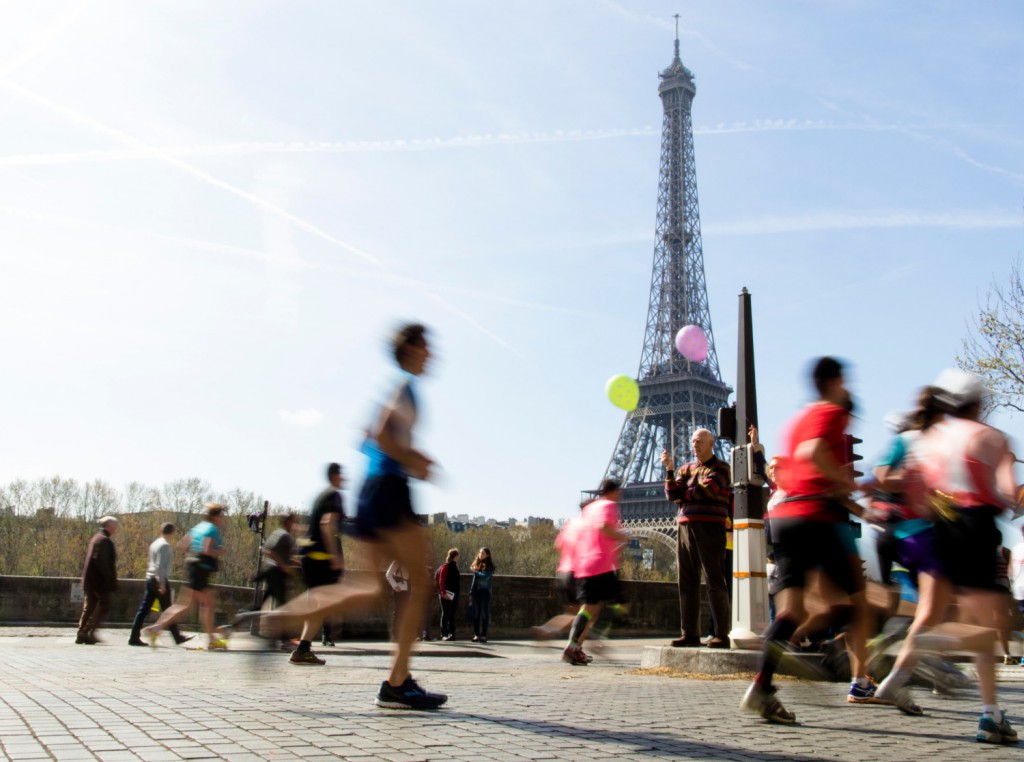 Toronto Food and Drink Market
Toronto, Canada
8-10 April
Food trucks, cooking master classes, health food showcases, a local farmers market – this foodie festival has it all. Visitors can sample the best of Canada's homegrown cheeses, attend talks on everything from super foods to label-reading, and get schooled in the culinary arts by the likes of Matt Basile, Anthony D'Ambrosio and Tania Ganassini.
tofoodanddrinkmarket.com
Lucidity
Santa Barbara, CA, USA
8-10 April
Lucidity might seem like an ironic name for a festival with notoriously intoxicated partakers, but considering that the moniker actually references "lucid" dreams – in which the sleeper is highly aware of his or her dream state – it sounds much more befitting. Free-spirited modern-day hippies convene at Santa Barbara's Live Oak campground for an explosion of music and arts, from jugglers and acrobats to light shows and DJs. The festival is closely related to Burning Man and Coachella, but with a more family-friendly element (the little ones can enjoy a kid-appropriate version of the festivities, with arts and crafts, sing-alongs and play spaces) and an eco-conscious overtone encouraging participants to "leave it better".
lucidityfestival.com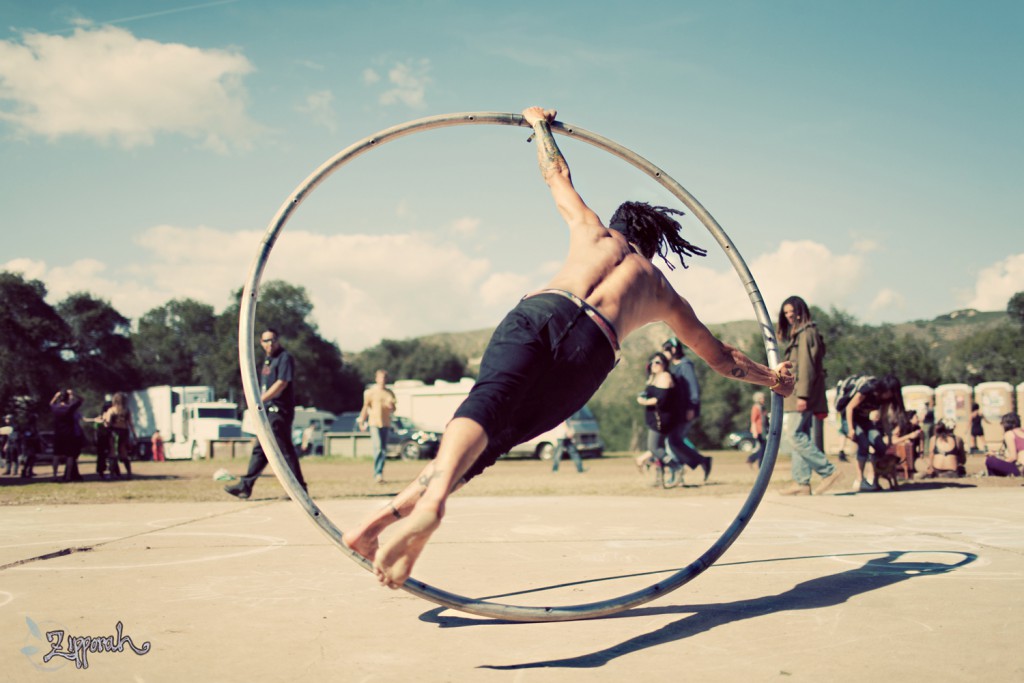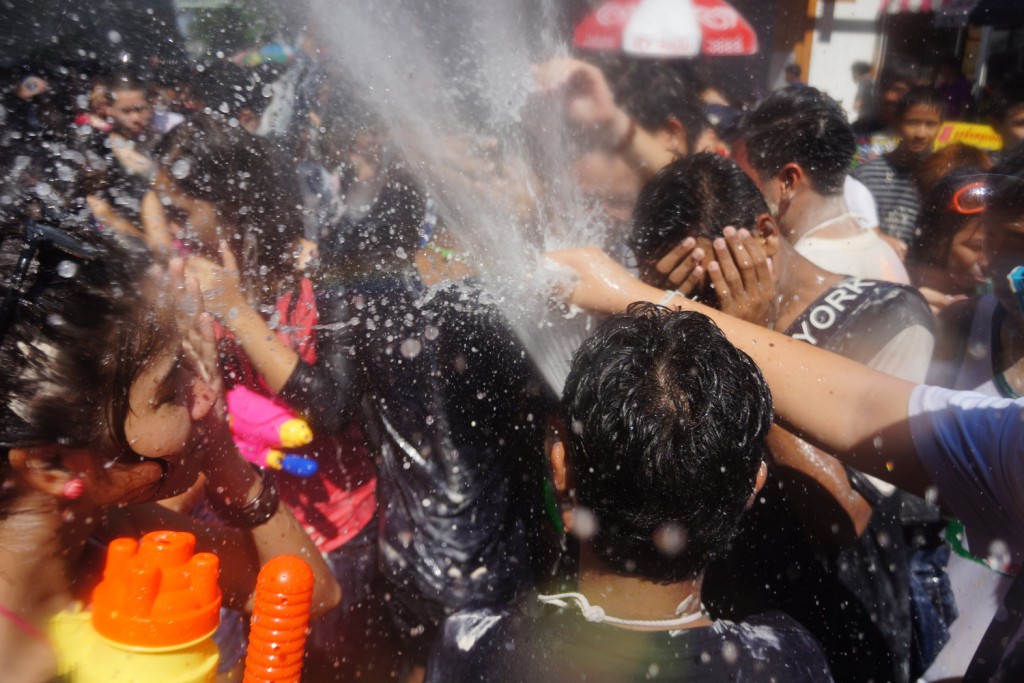 Songkran Water Festival
Thailand
13-15 April
Mid-April marks the coming of a new year in Thailand, but you won't see much in the way of fireworks and Champagne. Instead, the country takes the combination of national holiday and hot weather as an excuse to start a massive water fight. Old and young, friends and strangers – everyone is fair game in what might be the world's biggest splash fest.
songkran2015.com
[Photo: Yang Hai/Flickr]
Coachella
Indio, California, USA
15-22 April
The epic music event that needs no introduction. Drawing huge names and emerging artists across the musical spectrum, Coachella is a notch every festival junky needs in their belt. Go for the bands and DJs – this year's headliners include Guns N' Roses, James Bay and Calvin Harris – stay for the outrageous art installations, dance-offs, beautiful people and anything-goes atmosphere.
coachella.com
[Photo: Thomas Hawk/Flickr]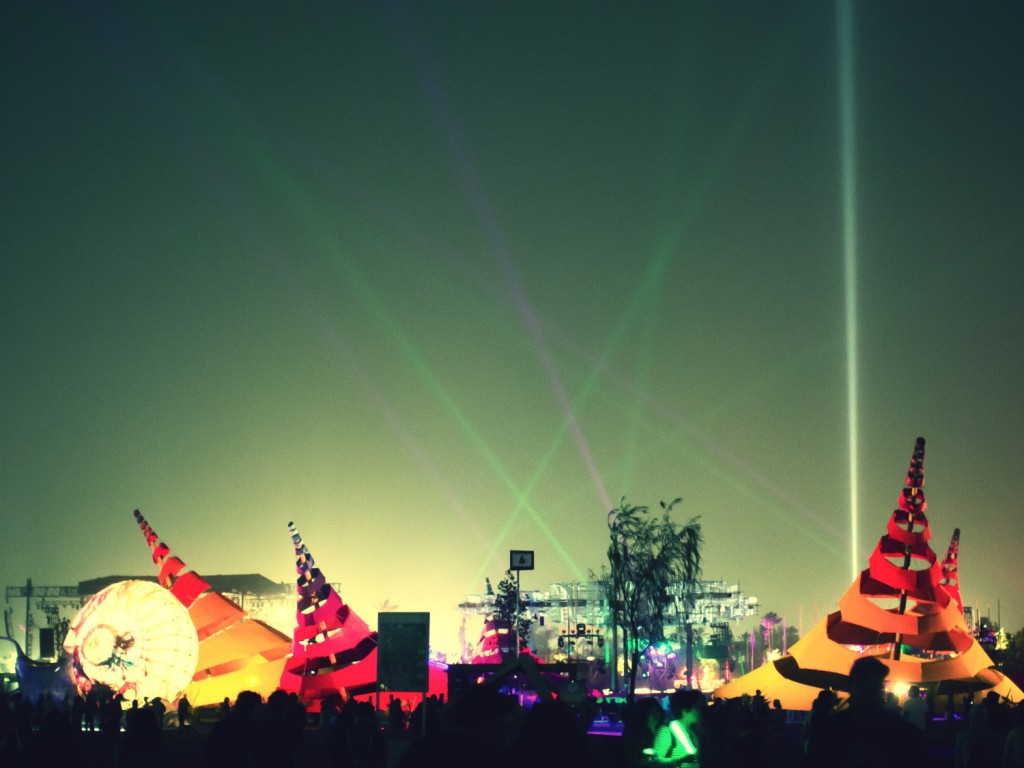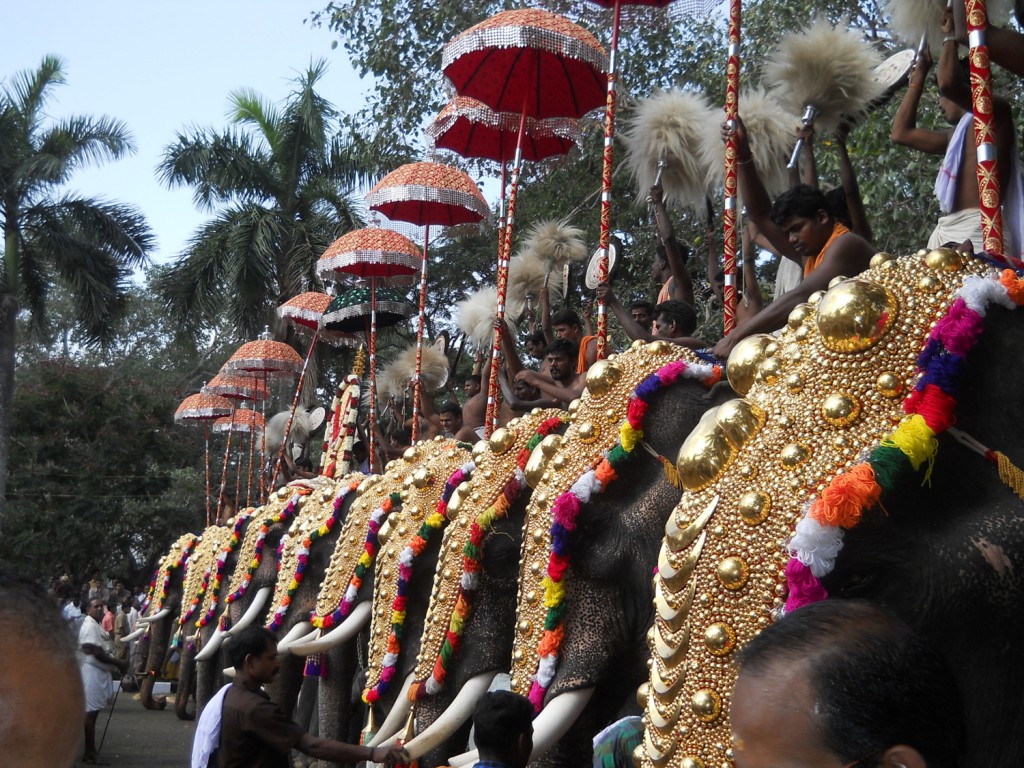 Thrissur Pooram Elephant Festival
Thrissur, India
17 April
Even in a country bursting with vibrant cultural festivals that will make you scream "holy cow!" (literally), Thrissur Pooram has earned a place among the best of the fests. Starting with a ceremonial flag raising 7 days before the actual festival, and fireworks lighting up night skies for days in advance, Thrissur Pooram is a 36-hour feast for the senses. Drummers drum, dancers dance, Hindu devotees worship the deity Shiva, and mahouts ride ornately decorated elephants as the city of Thrissur takes on a life of its own.
thrissurpooramfestival.com
Affordable Art Fair
Singapore
22-24 April
Challenging the notion that art ownership is the prerogative of the privileged class, the Affordable Art Fair organisation hosts events around the world aimed at bringing contemporary art into the home of any enthusiast. Singapore's edition is held in April, boasting thousands of reasonably priced prints, paintings, sculptures and photographs from big names and up-and-coming artists alike.
affordableartfair.com
New Orleans Jazz & Heritage Festival
New Orleans, LA, USA
22 April – 1 May
Gospel hymns, African rhythms and upbeat pop tunes blend with the smooth melodies of Big Easy jazz for a festival that's got nothing if it ain't got soul. Big names like Pearl Jam and Stevie Wonder draw swarming crowds to fairground stages, but some of the festival's best shows are held at intimate jazz clubs in NOLA's lively downtown area.
nojazzfest.com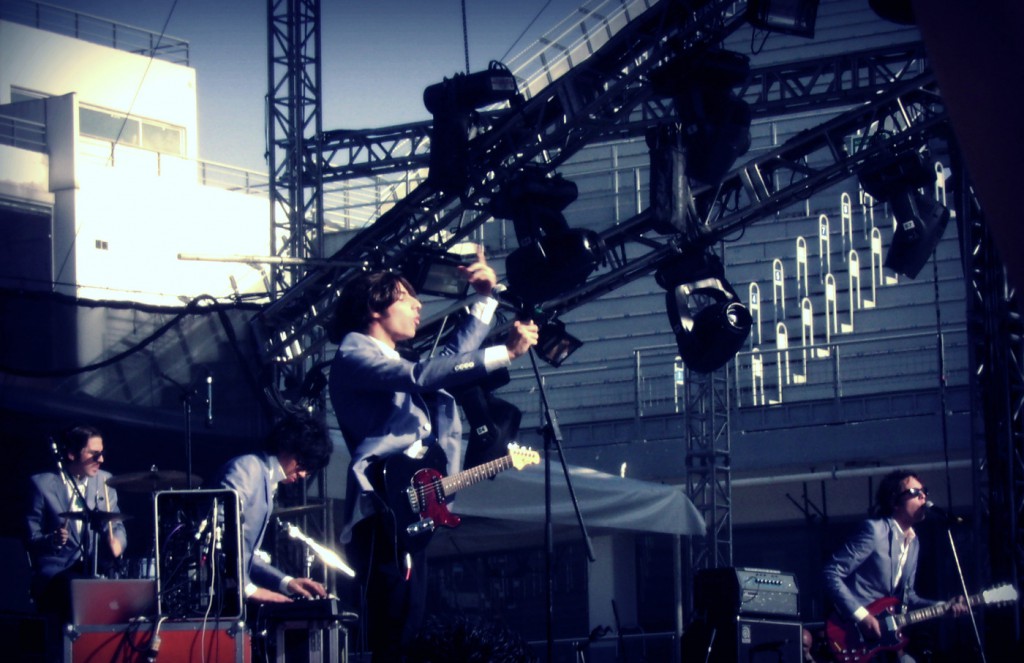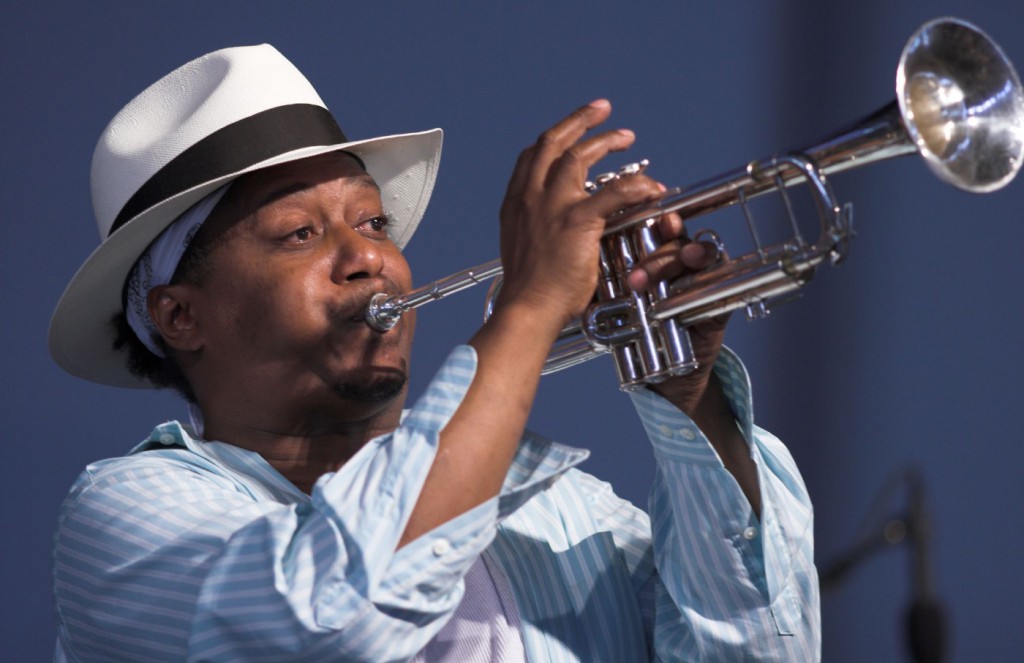 Vive Latino
Mexico City, Mexico
23-24 April
Hosting all manner of Latin American songsters, plus a hefty rock band contingent, Vive Latino has outgrown its reputation as one of the best music festivals on the continent to become one of the best music festivals in the world. The thousands of fans who arrive each year are energetic and dedicated in equal measure, making for an immersive music experience like no other.
vivelatino.com.mx
[Photo: Mariel A. M./Flickr]
AfrikaBurn
Tankwa, South Africa
25 April – 1 May
Burning Man's saucy little sister, set on an isolated private farm some 400 kilometres from Cape Town, amid rocky terrain best accessed by an ATV. Smaller and younger – both literally and demographically – than its sibling event, AfrikaBurn's festival-meets-art-community vibe draws fun-loving music and culture fans from across the continent and around the world. It's so cool, we spoke to one of its founding members ahead of last year's event.
afrikaburn.com
Koningsdag
Amsterdam, Netherlands
27 April
One day a year, the entire Dutch nation dons orange from head to toe in celebration of their beloved royal family, and while festivities take place across the country, Amsterdam takes the cake for an all-around lively spirit that starts the evening before with music and merrymaking along the city's canals. The next day, the city becomes one big flea market with a carnival atmosphere, complete with live music, dancing and parades.
iamsterdam.com
St. Lucia Jazz & Arts Festival
Pigeon Island, St. Lucia
29 April – 8 May
When concert locations include white powder beaches, active volcanoes and ancient ruins deep in a tropical jungle, you can definitely count us in. Come for the headliners, stay for the variety of heart-thumping melodies that span Jamaican reggae to Cuban salsa, Dominican zouk and chart-topping international artists. When you're not listening to some of the world's greatest musicians, be sure to take in the glory of one of the world's most beautiful islands.
stluciajazz.org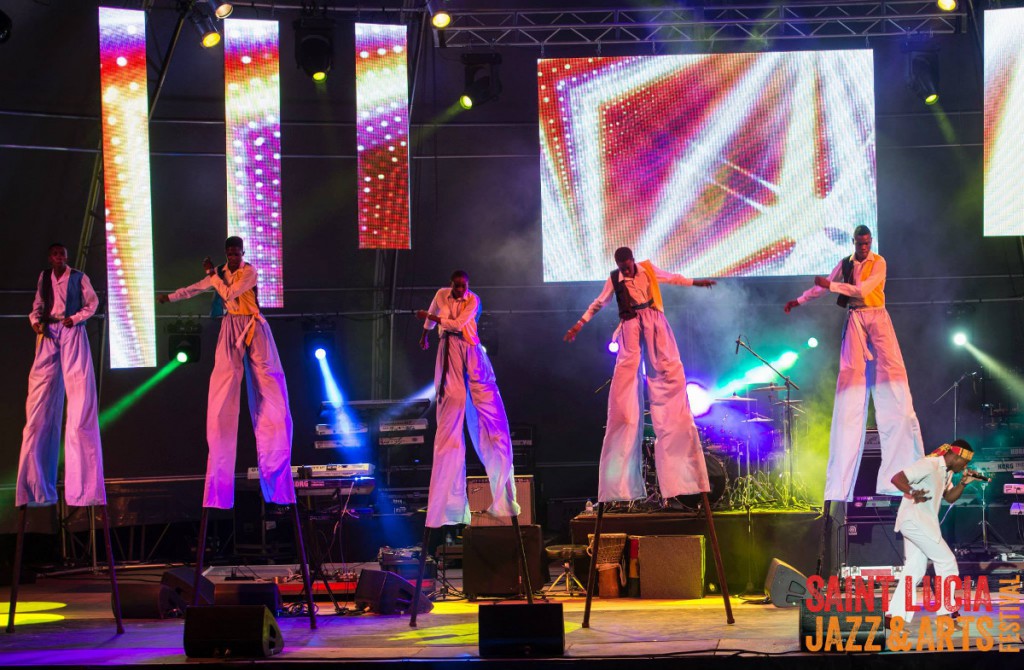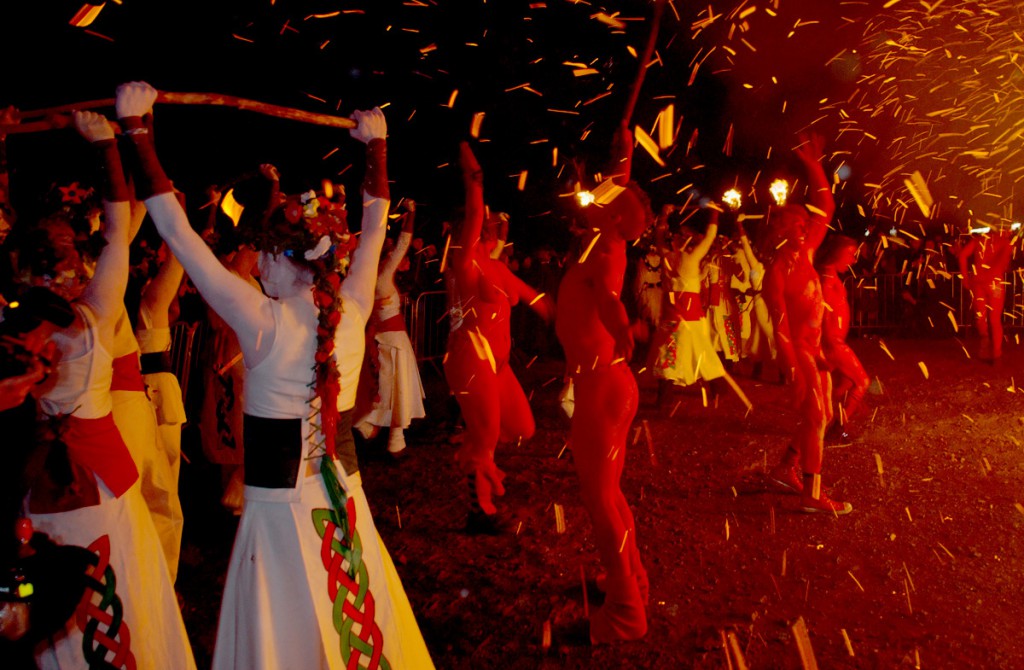 Beltane Fire Festival
Edinburgh, Scotland
30 April
An ancient Celtic festival welcoming the arrival of warmer weather is re-enacted each year, featuring a theatrical procession and grand bonfire lighting on one of Edinburgh's main hills. Watch the pageantry unfold, then see if you can resist the temptation to frolic around the bonfire with other revellers.
beltanefiresociety.wordpress.com
[Photo: Richard Milnes/Flickr]
Which type of events are inspiring your imagination this month?